An amazing accordion-bodied robot to download, print out and make! Squeeze the bellows and the robot actually whistles. Check out the video to see it in action. Members of robives.com can download the parts for free from the link, thanks for your support! Non-members can join in the fun for £2.50 or equivalent.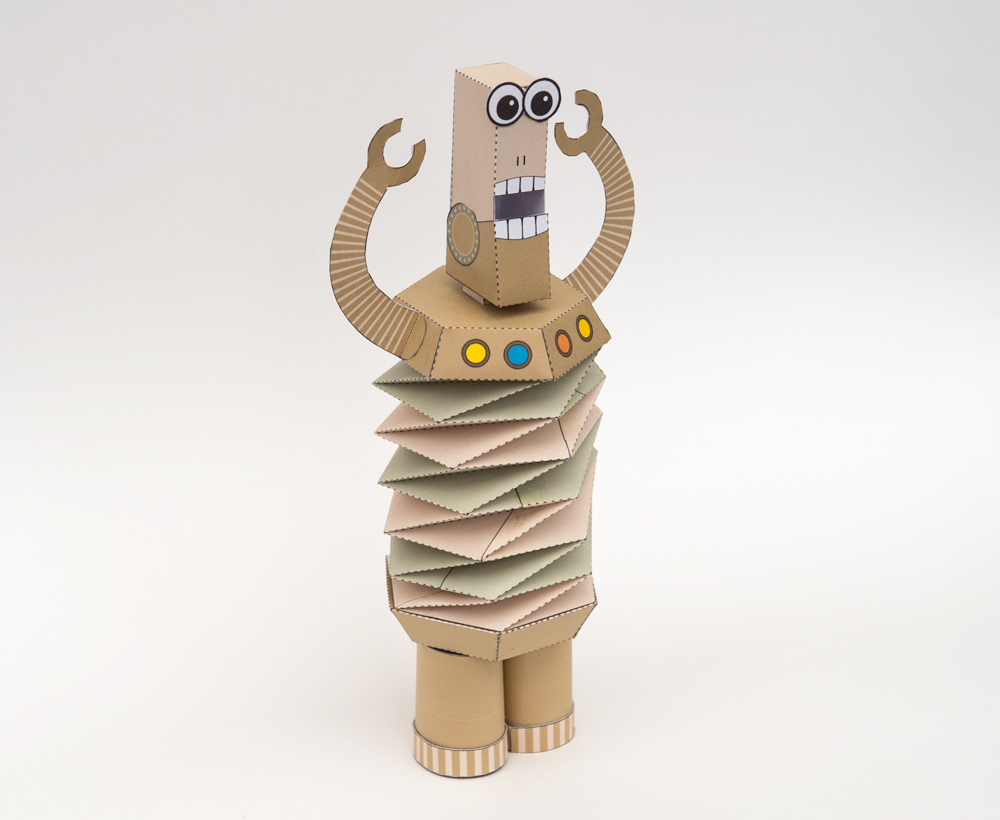 Download the file, print out the first three pages onto thin card (230gsm) and the final bellows page onto standard printer paper.
Score along all the dotted and dashed lines and cut out the holes then carefully cut out the parts.

Pre-crease the folds on the bellows sheet to make folding up the bellows easier.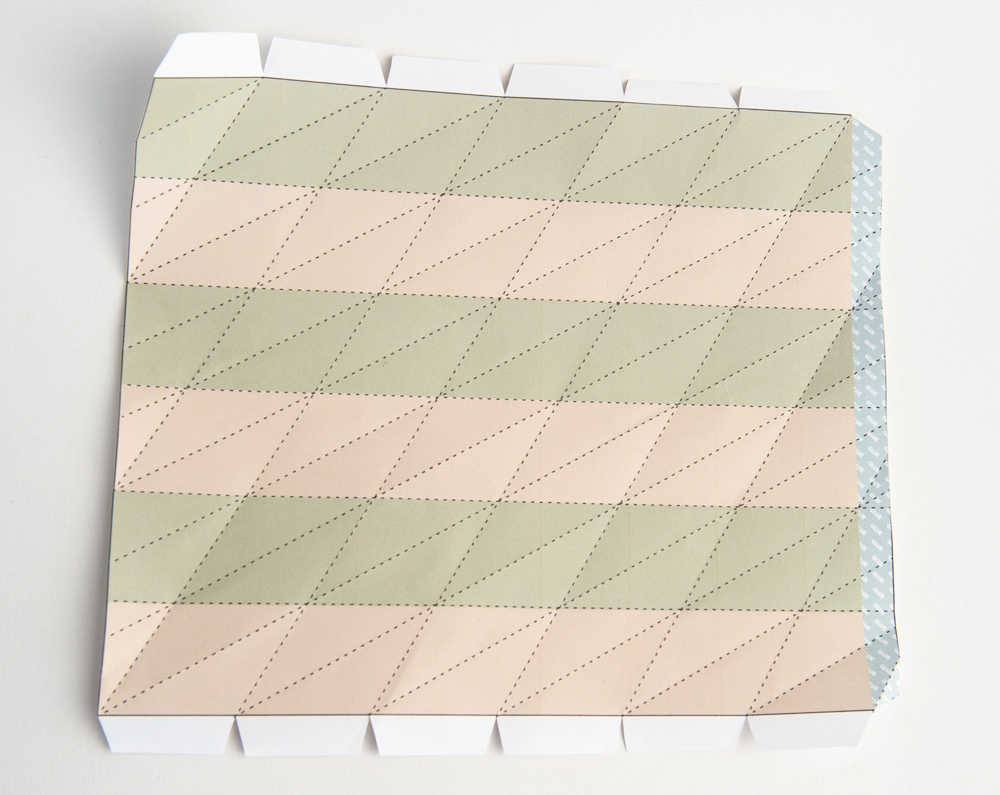 Roll round and glue the bellows making a tube lining up the creases as accurately as possible.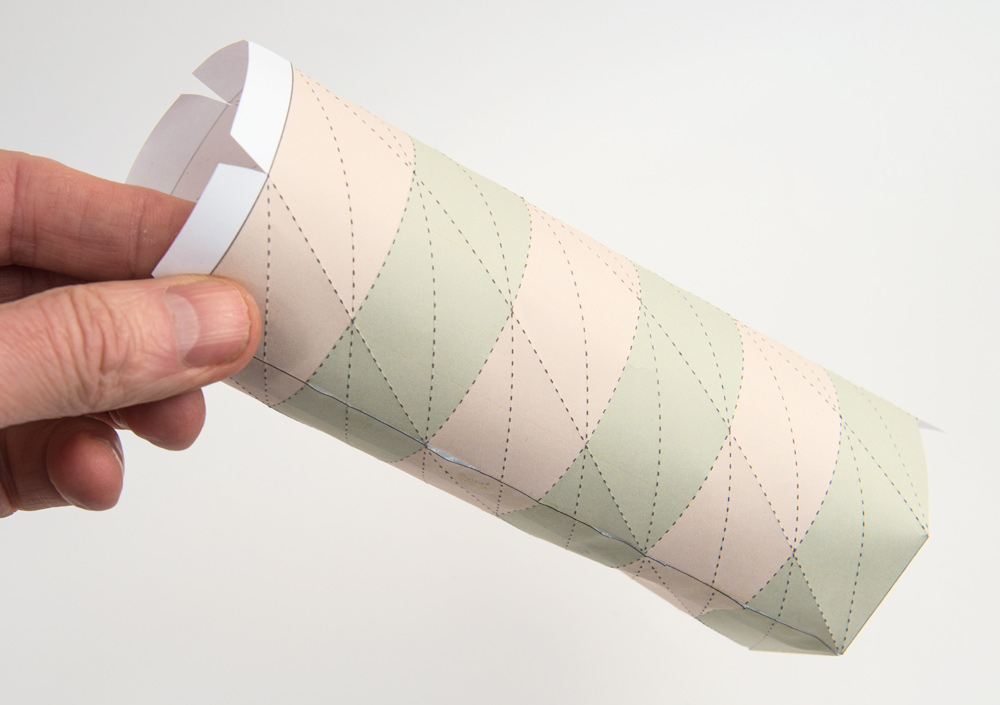 Start from one end and fold down a row of creases.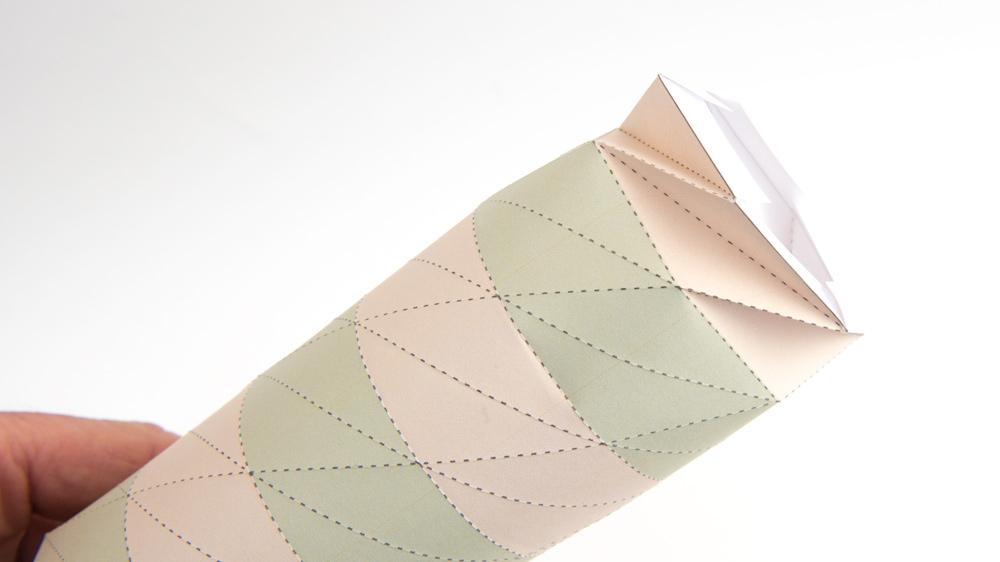 Work your way down the tube folding down one row at a time.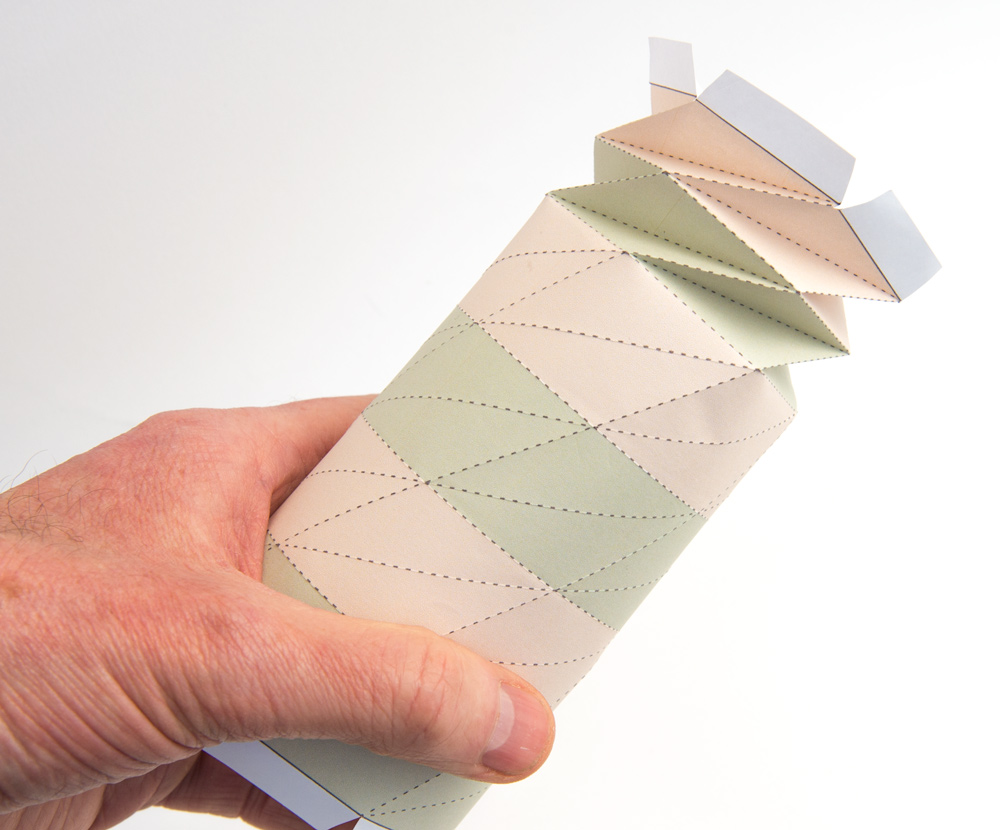 Complete the folding of the bellows.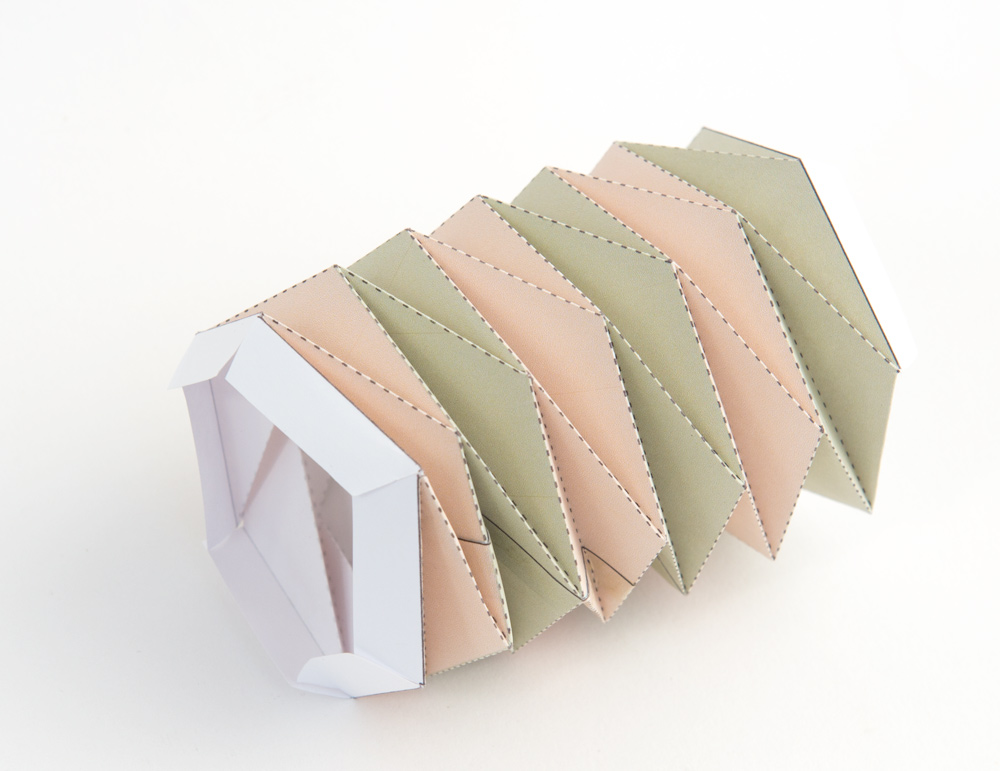 The arms are made from double thickness card. Fold them over and glue them down making sure not to glue the tabs. Once the glue is dry carefully cut out the parts.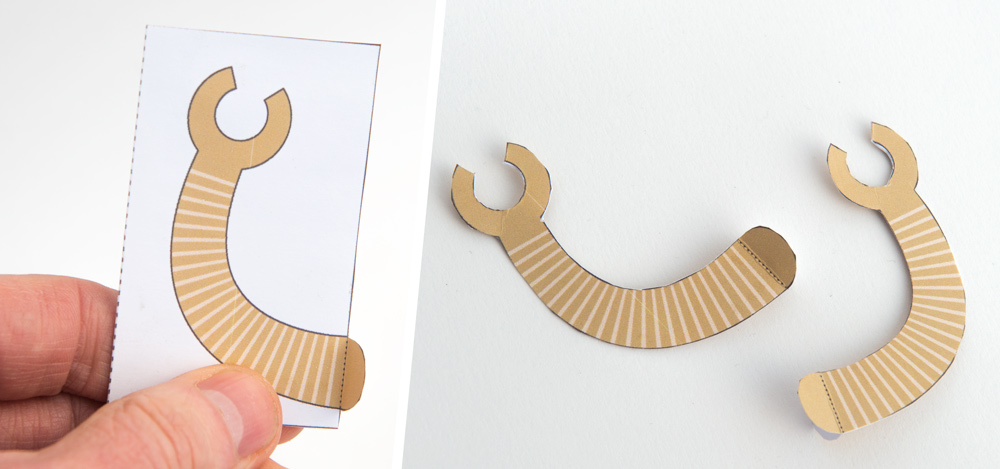 Fold over and glue together the top and the base.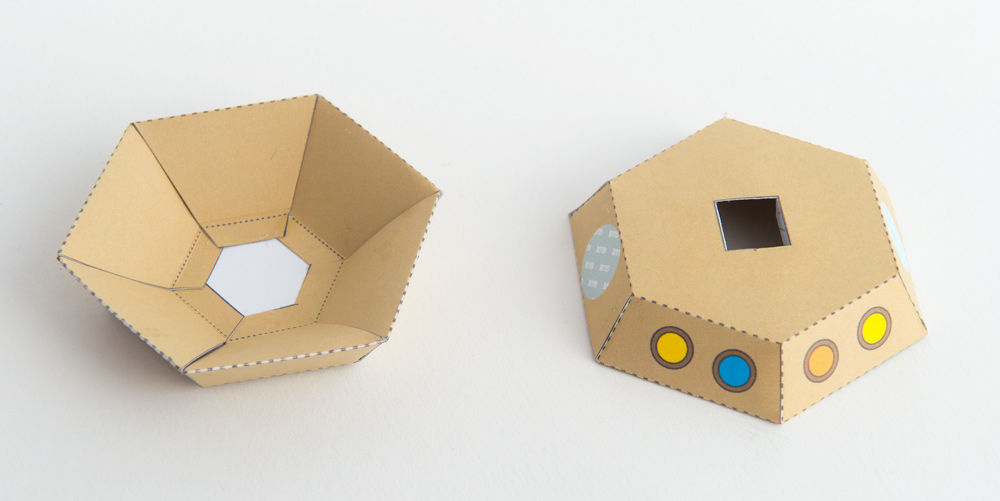 Glue the bellows tabs to the base.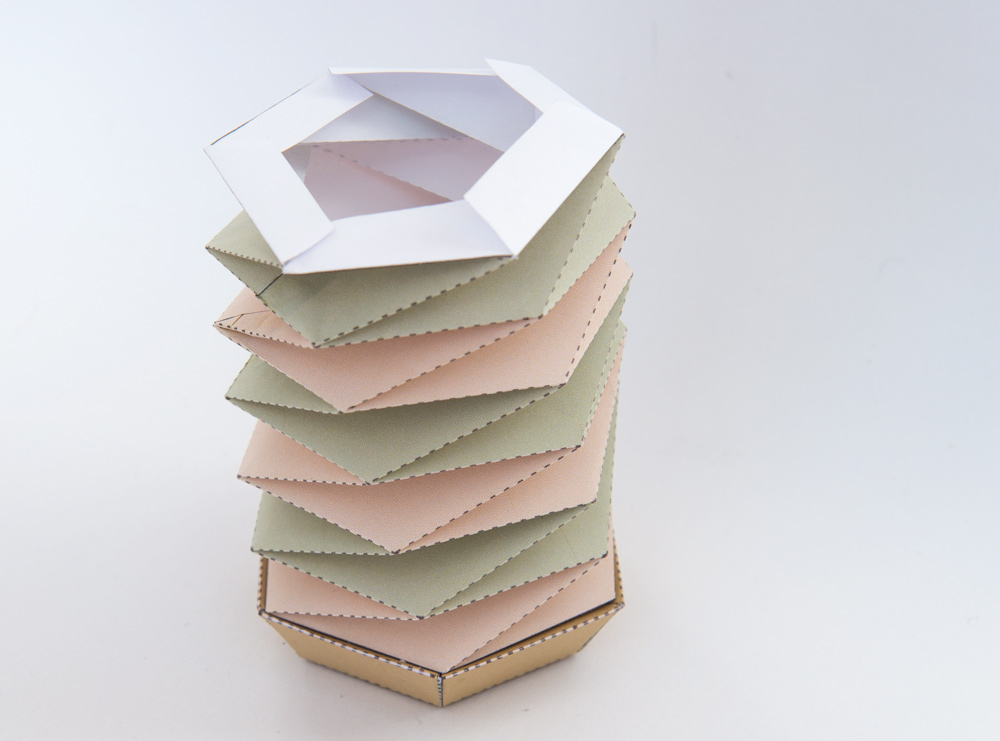 Glue the base into position then glue on the arms.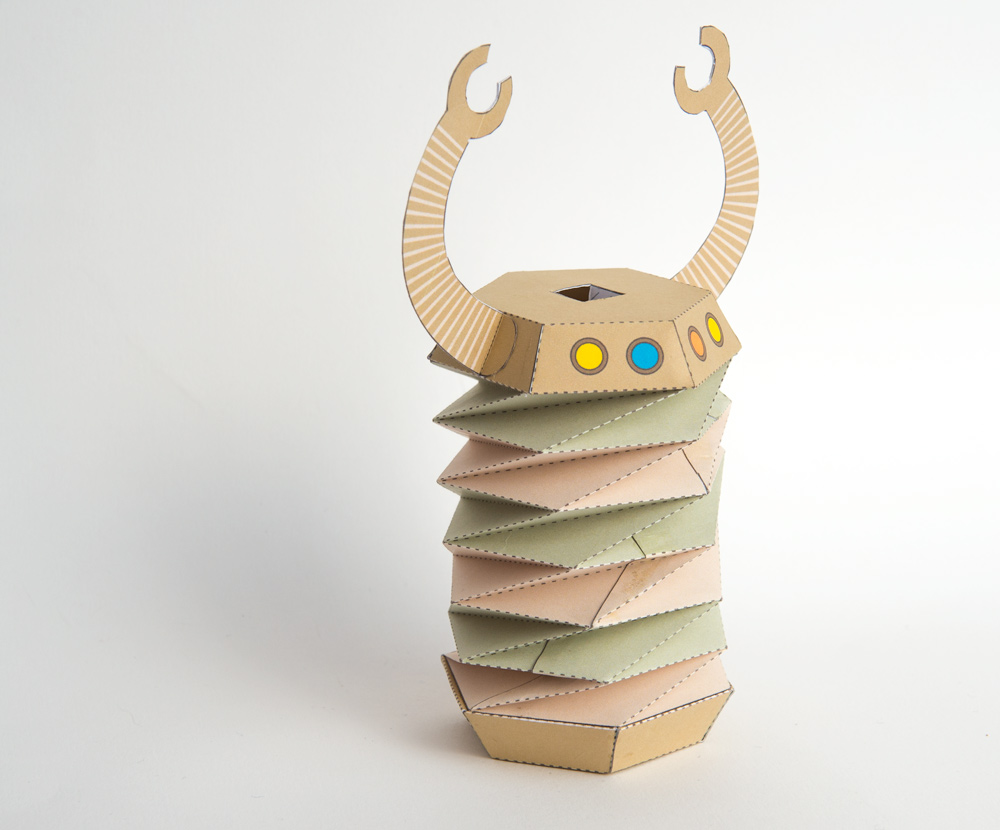 Roll around the legs and glue them down, then glue on the feet strips.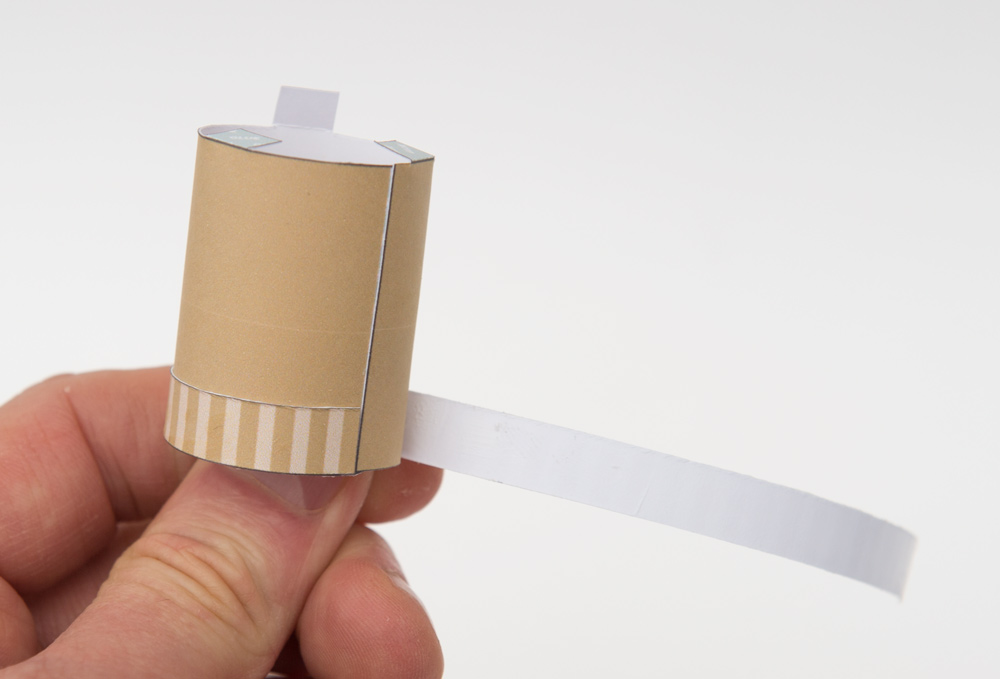 Glue the two legs together with the seams on the inside.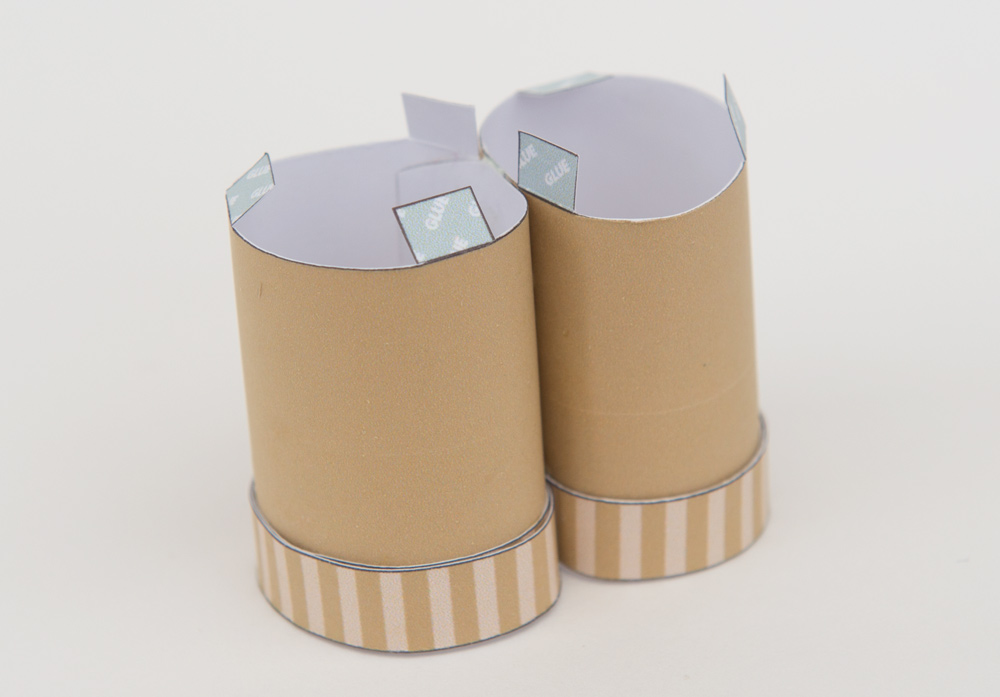 Fold up and glue the head. Glue on the eyes.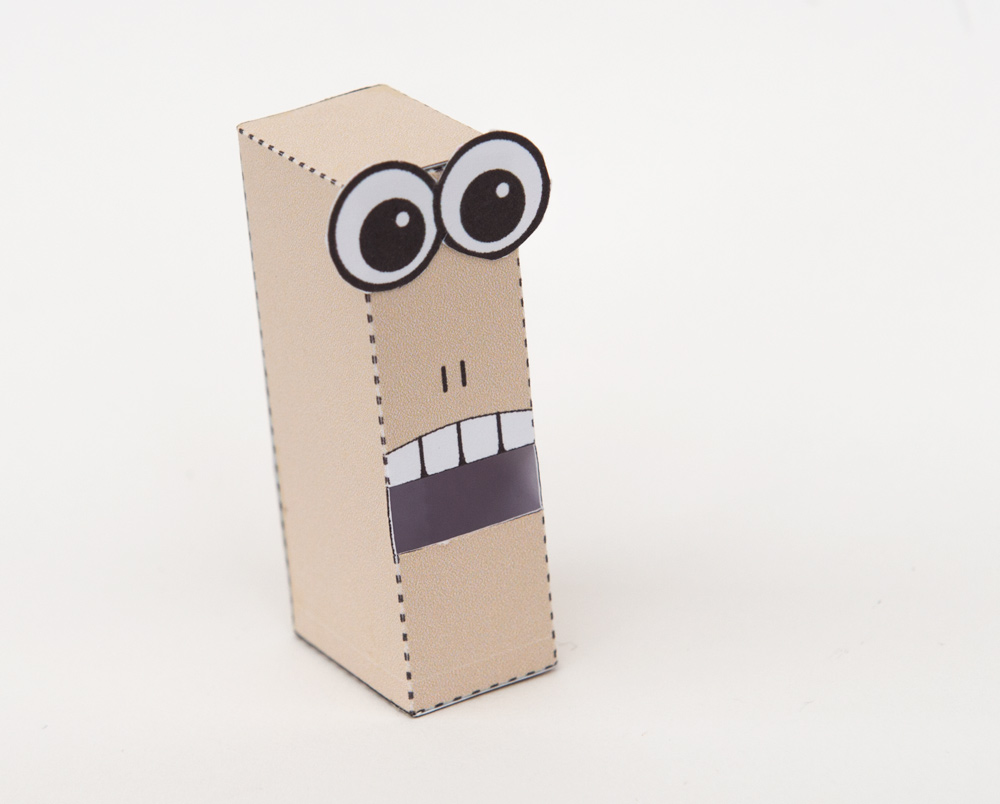 Assemble the neck and throat.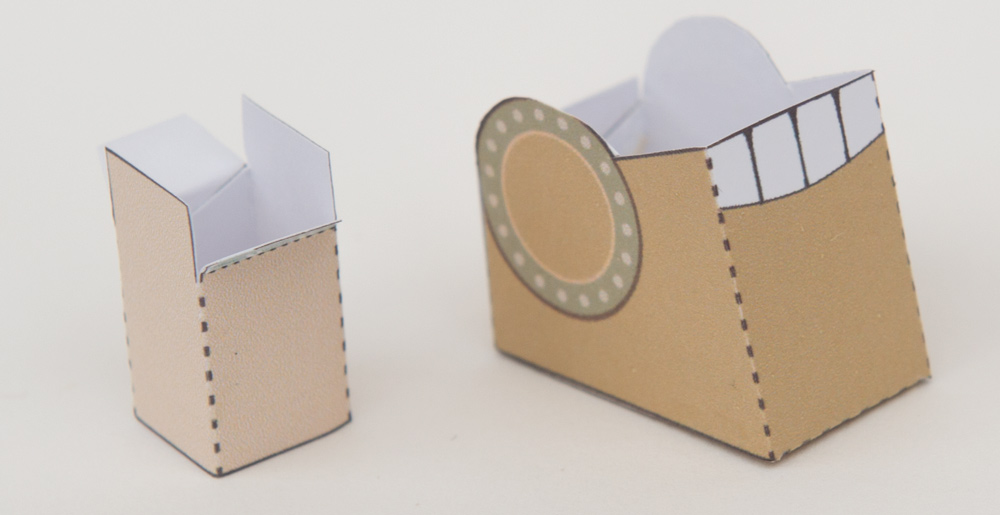 Fit the neck into place and glue it down.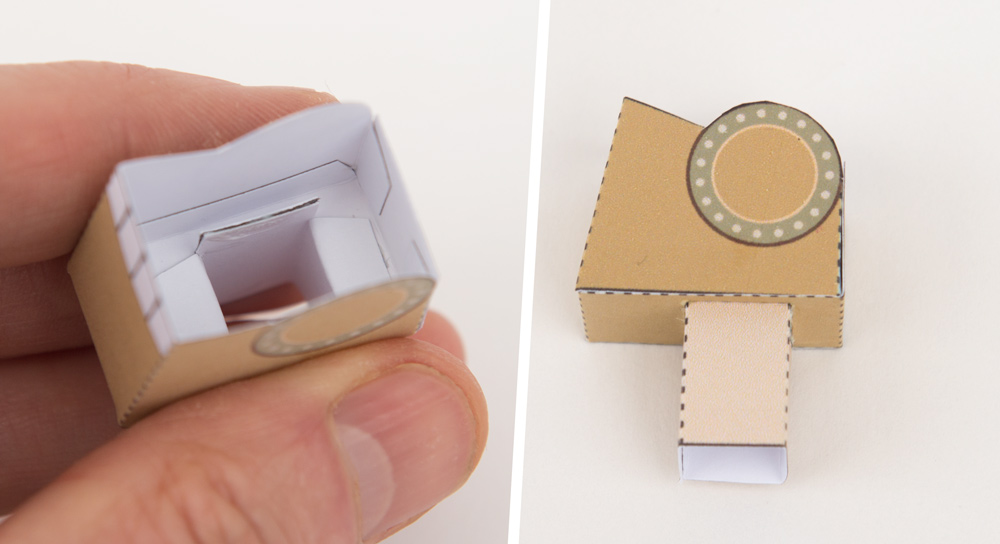 The head slots into the throat. Move it around and blow through the neck to test it before the glue dries. Move the parts around to get the best sound.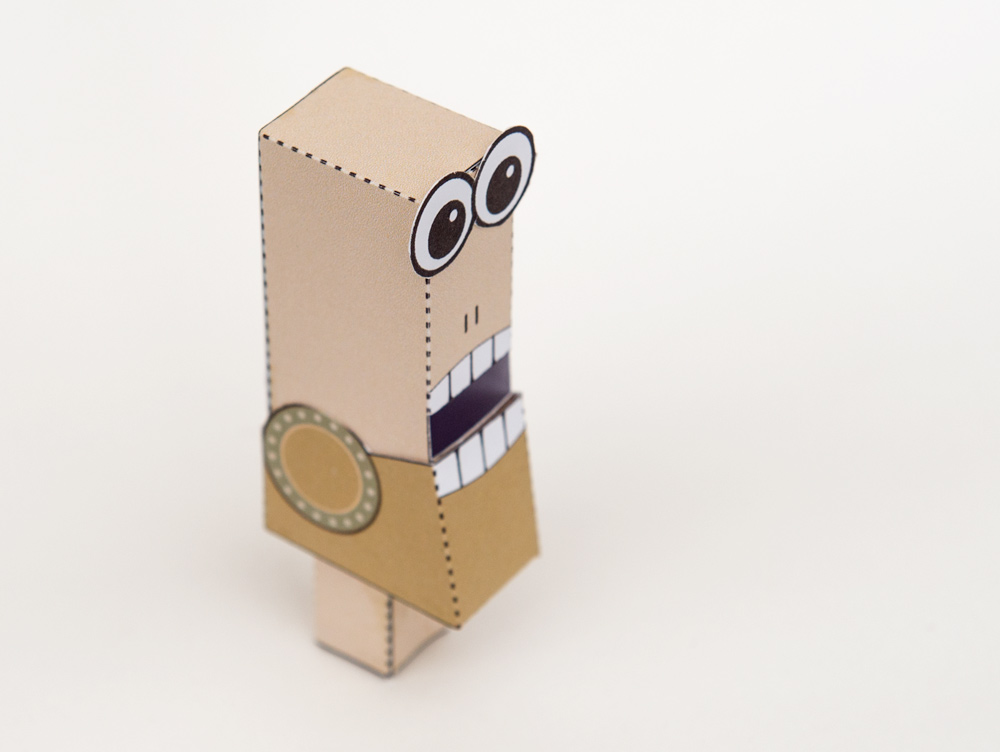 Squash the legs slightly to make an oval shape then glue the tabs to the body base.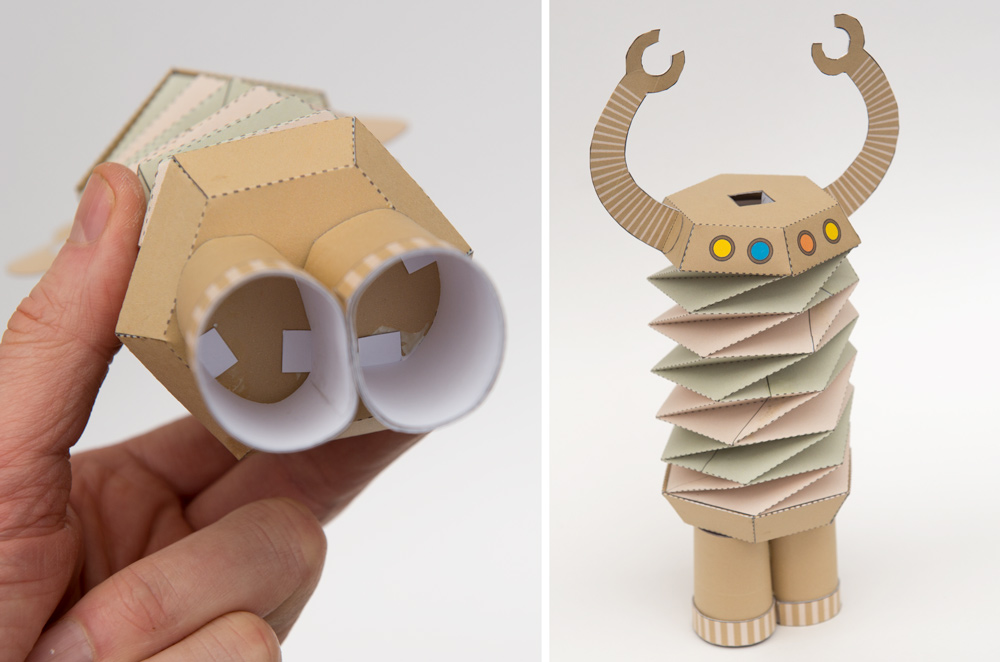 Glue the head into position in the top of the body. Toot toot!