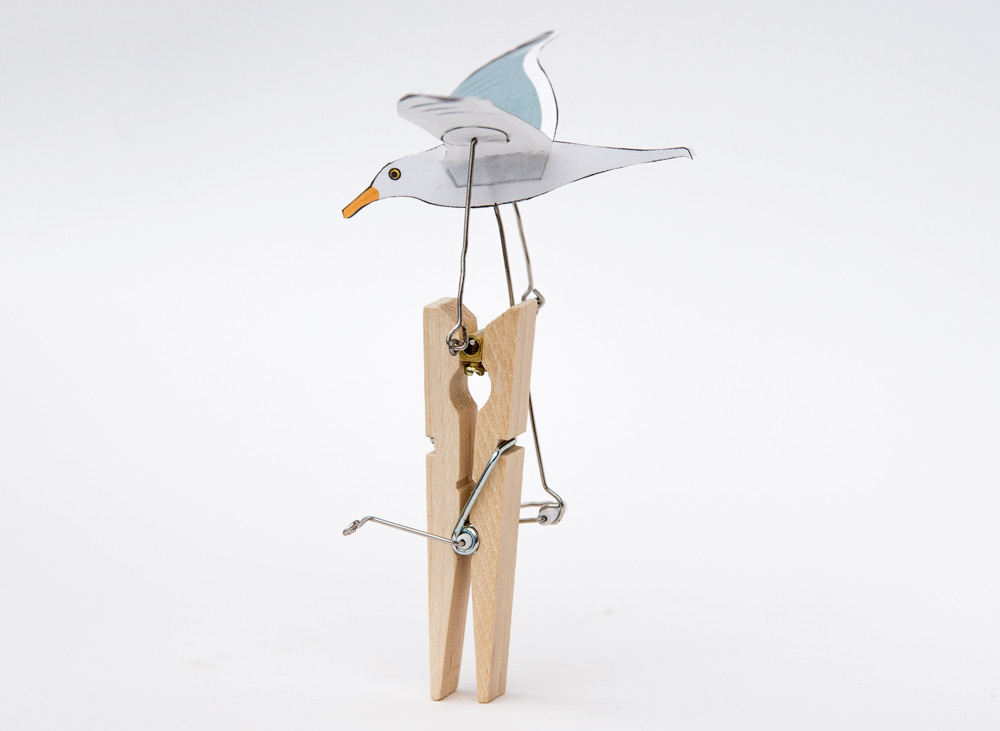 Here's a fun project to make from items you can find around the home. Turn the handle on this Seagull and the wings flap powered by the paperclip crankshaft.
You can download and print out a pre-designed sheet to help with the seagull artwork or you can draw your own bird. Members can download the artwork sheet for free from the link – thanks for signing up!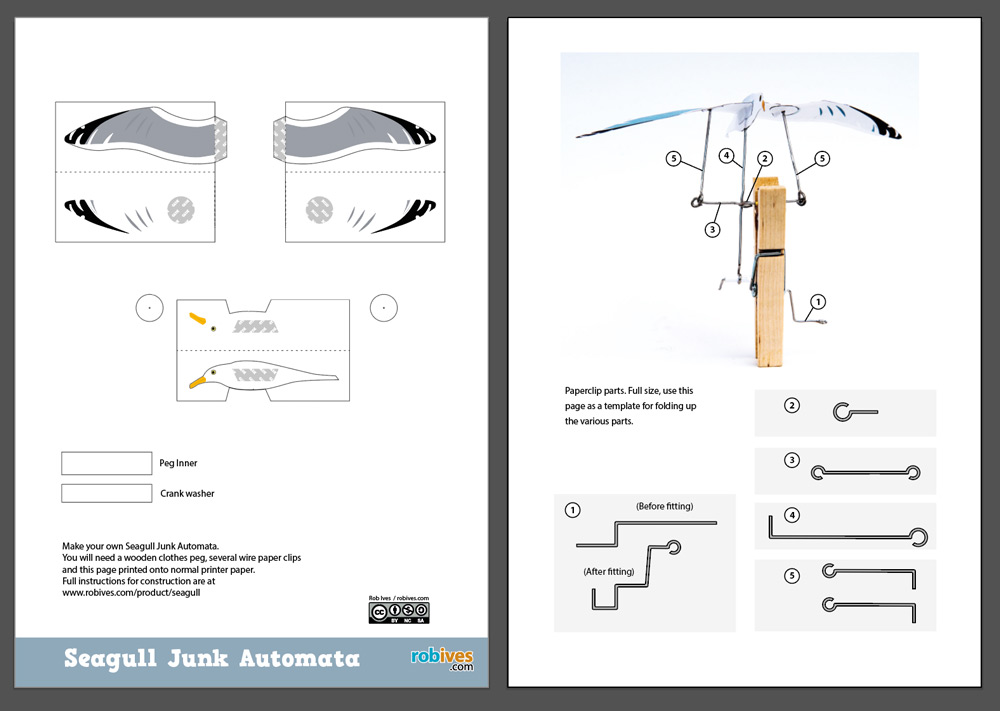 You will need:
Some paper to print out the parts or to design your own.
A wooden clothes peg
One link from some 3amp connector block
A few large paper clips.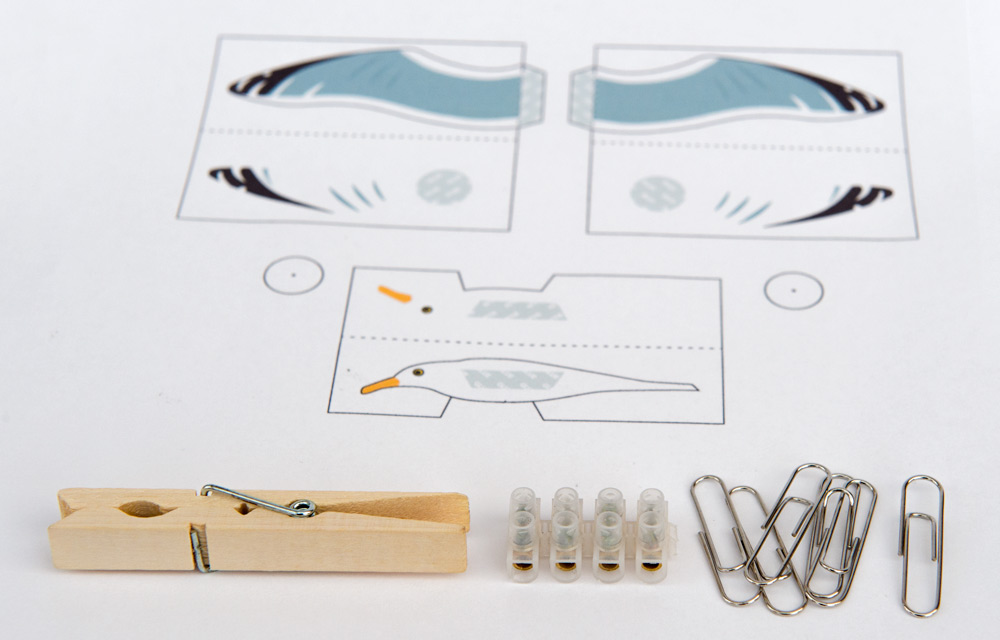 Print out the parts onto normal printer paper. Fold over and glue down the wings to make double thickness paper then cut them out.

Straighten a full paper clip and fold it into shape then glue it between the two parts of the body.
Glue on the wings.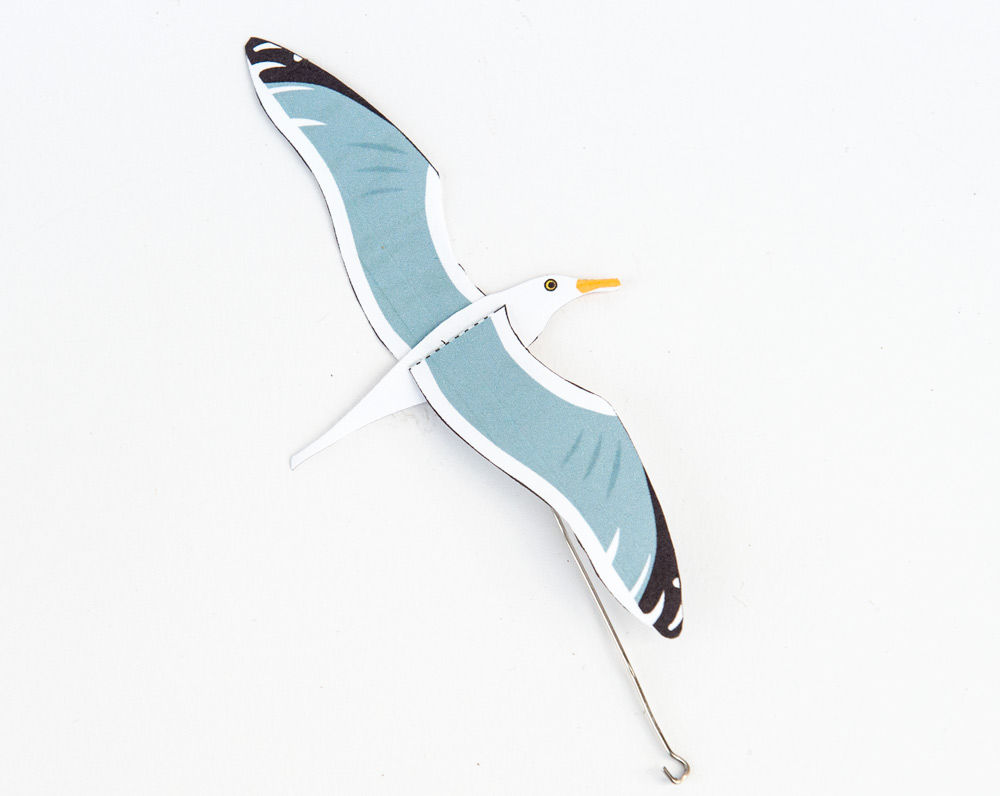 Make two wing pushrods from paper clip wire as shown.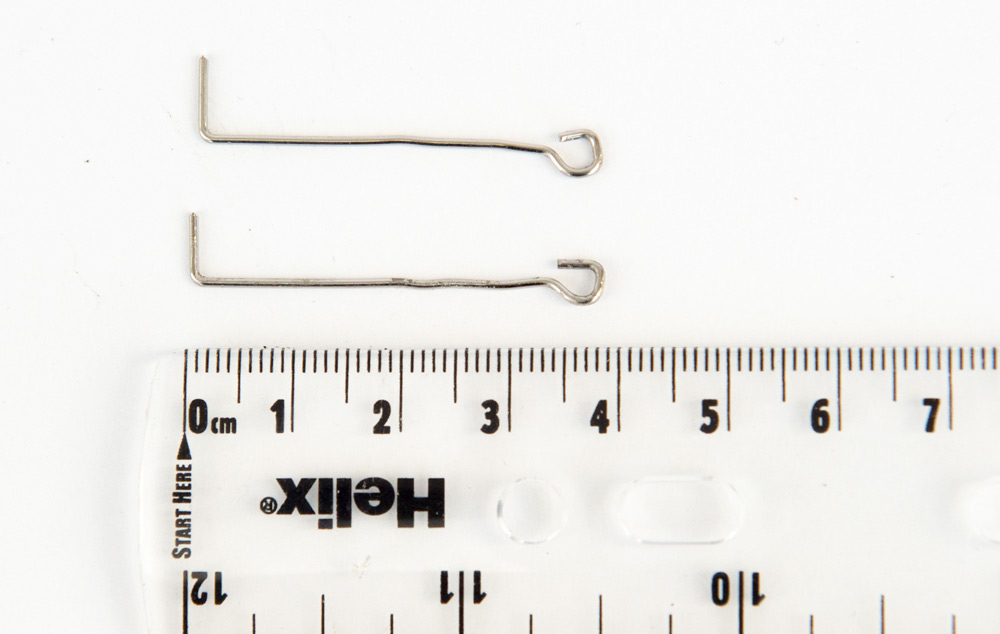 Thread the small paper circle onto the end of the wing pushrod.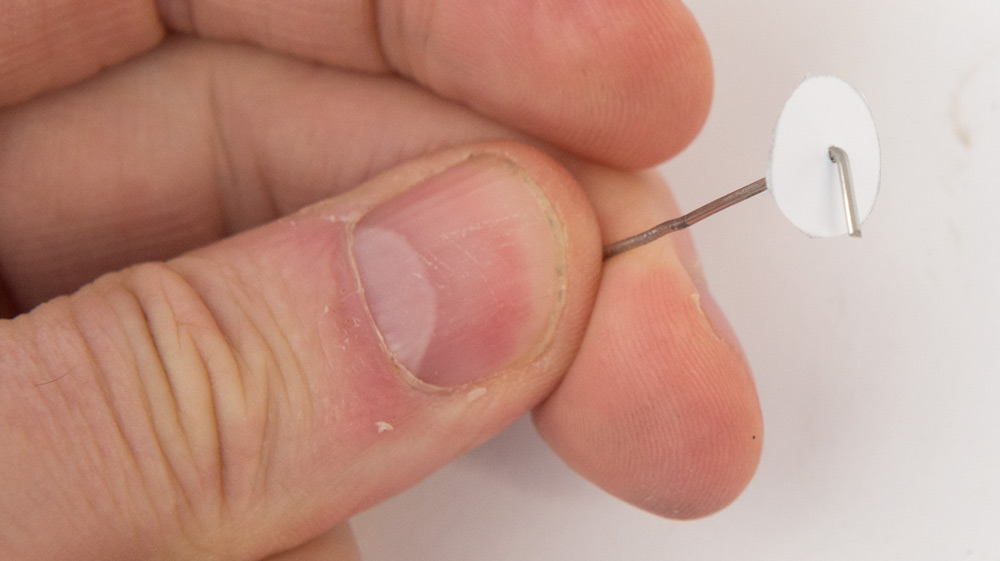 Glue the pushrods to the underside of the wings.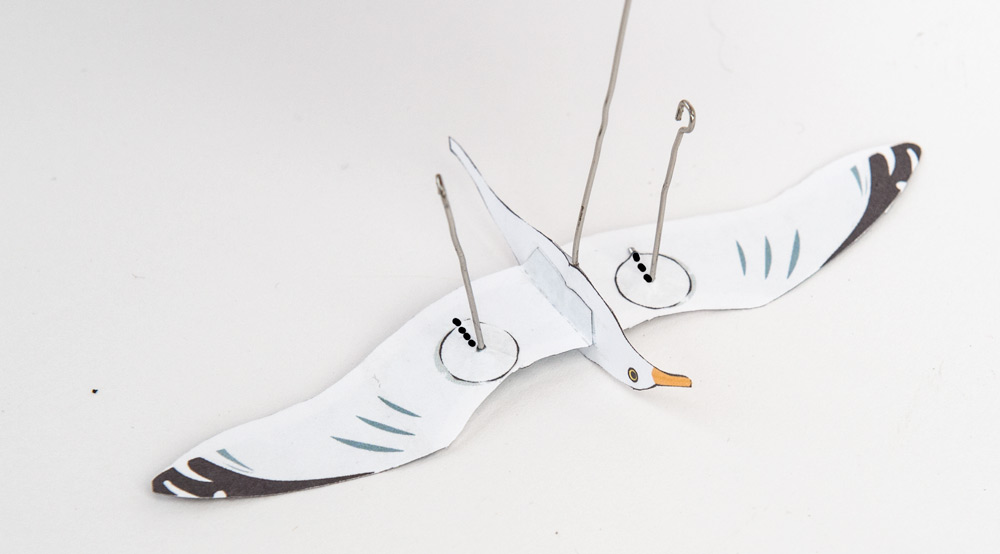 Use a spare piece of paperclip as a former to make the clothes peg inner tube and the crank washer.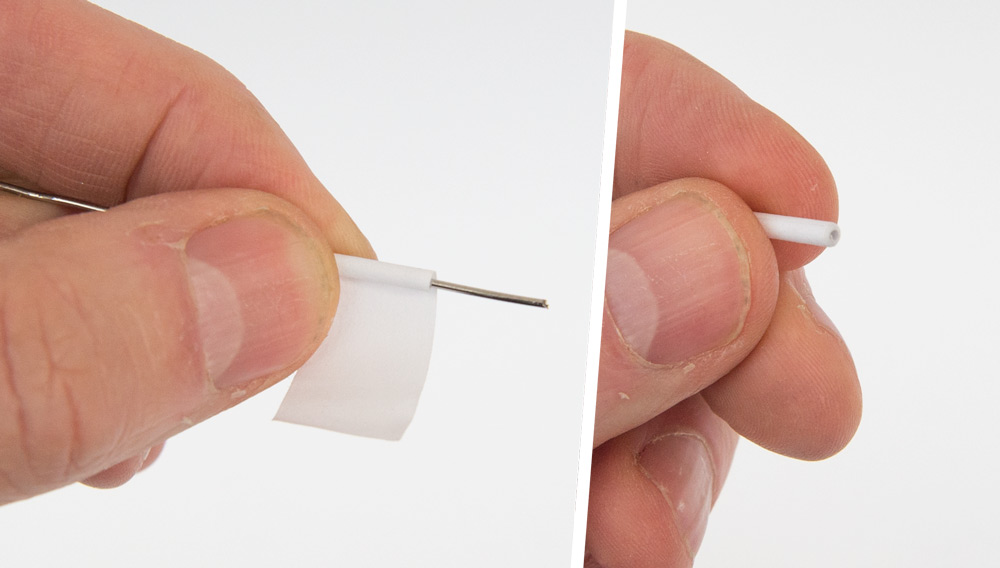 Thread the clothes peg inner into the spring tube in the clothes peg.
Thread a straightened paperclip through the clothes peg inner.
Bend it into shape and slide the crank washer into place.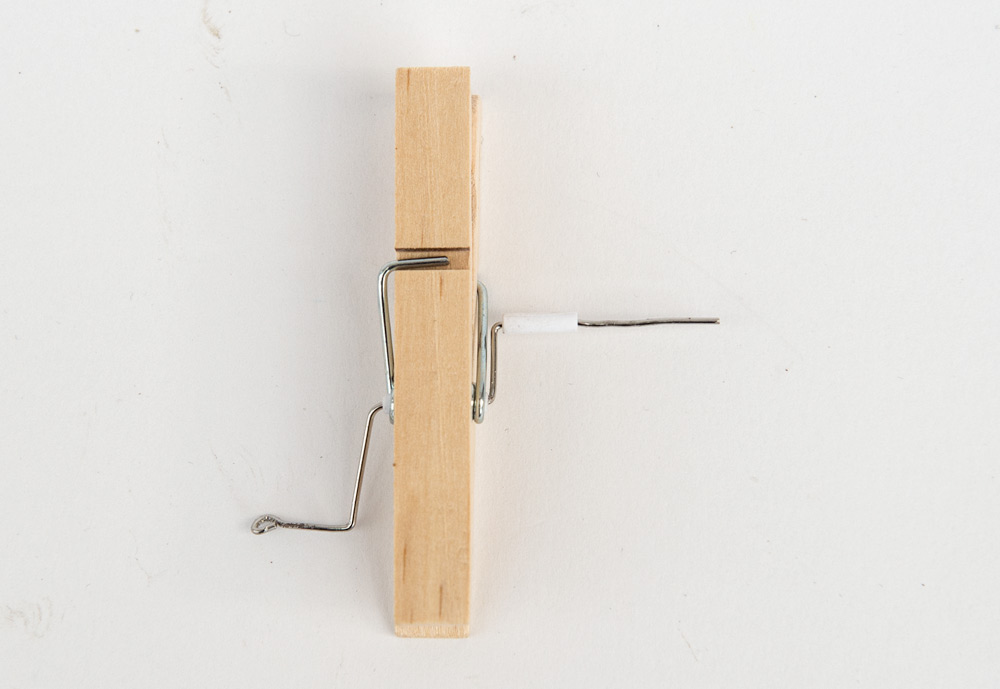 Take a 3 amp connector block and cut out one of the brass sections.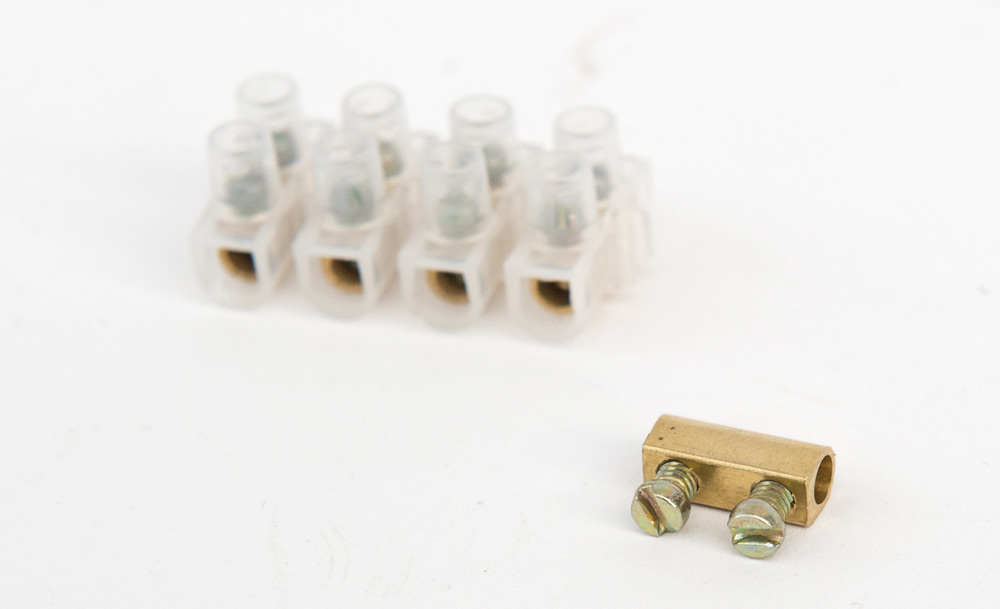 Cut and fold two sections of paperclip wire for the horizontal bar and guide loop.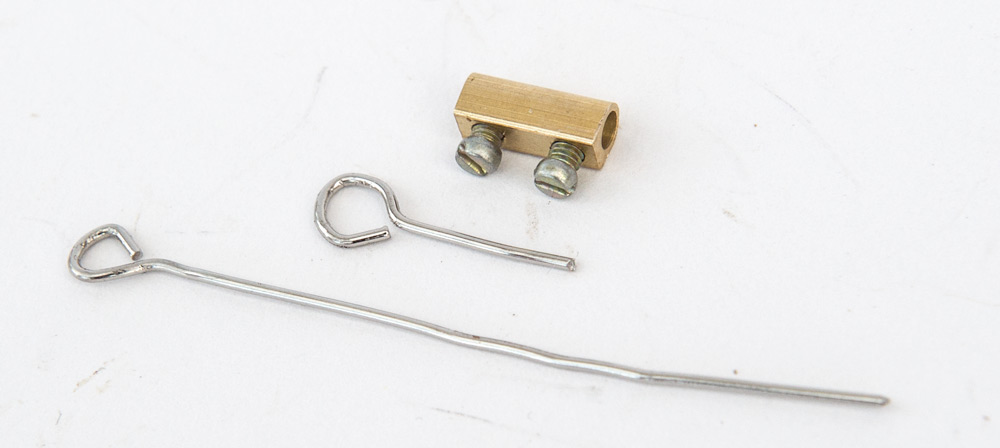 Thread the short guide loop wire into place.

Thread the second wire into place.

Make a loop at the other end of the longer wire then tighten the two screws.

Thread the main Seagull wire down through the guide loop.
Connect the wing pushrods to the loops at the end of the horizontal bar.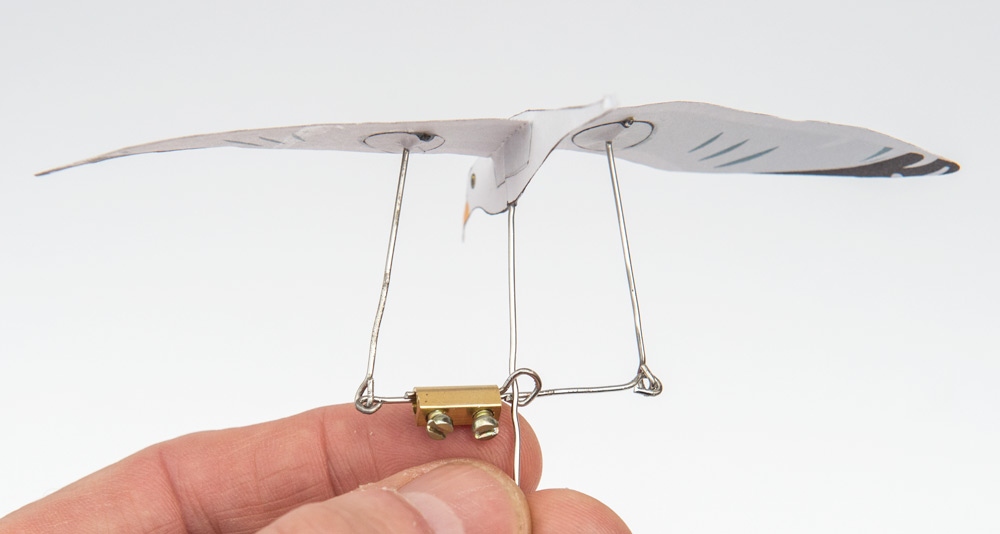 Clip the brass block to the top of the peg.
Loop the end of the Seagull wire over the crank washer and crimp it into place with some pliers.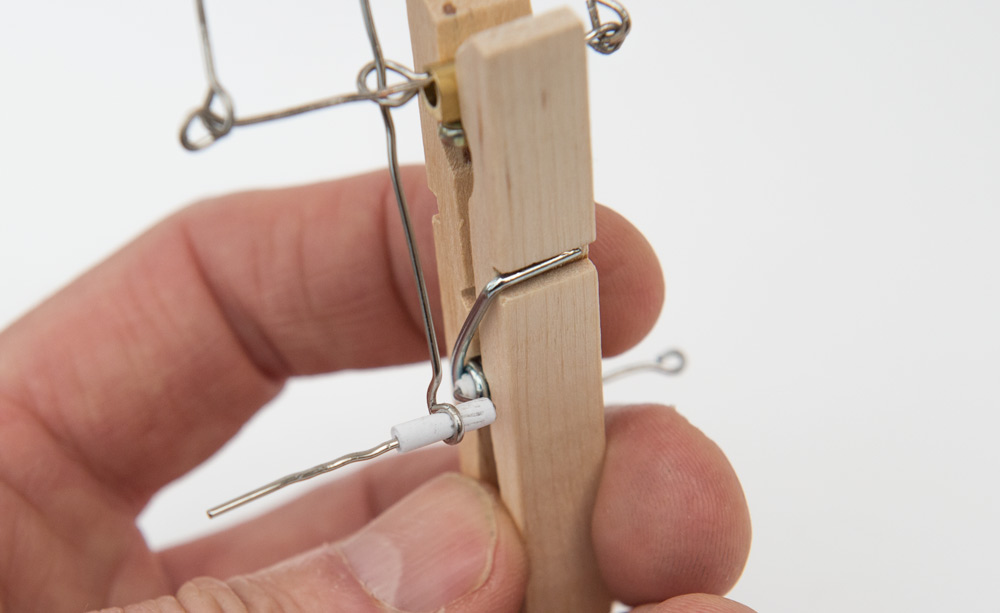 Complete the model by bending over the end of the crank wire and snipping it off.
Turn the handle and watch your Seagull fly!