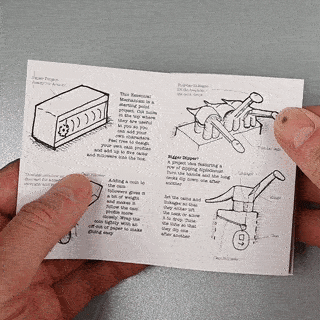 Create Your Own Zine!
Follow the simple steps to craft your very own mini-booklet filled with ideas for the Triple Cam & Gear Essential Mechanism project.
Members can download the zine project for free by adding to the cart and checking out. Non-members can join in the fun for £2.50 or equivalent.
The download comes with two files, one with instructions and parts to make the mini-zine and another with the same pages but in normal A4 size that can be printed off into a larger booklet.