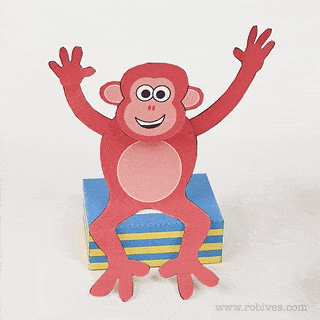 Tap the pendulum monkey to make her wave her arms!
Members can download the parts for free, thanks for your support! Non-members can join in the fun for £2.50 or why not sign up for a membership to download this and dozens and dozens of other projects, all for free!


Download the file and print out the parts onto a single sheet of thin card. Score along the dotted and dashed lines then carefully cut out the parts. You will also need two small coins as weights. I used £UKP one pieces. 20mm diameter, 4 gram weight.
Fold over and glue the flaps on the stand to make double thickness card.

Cut out the two marked holes in the stand.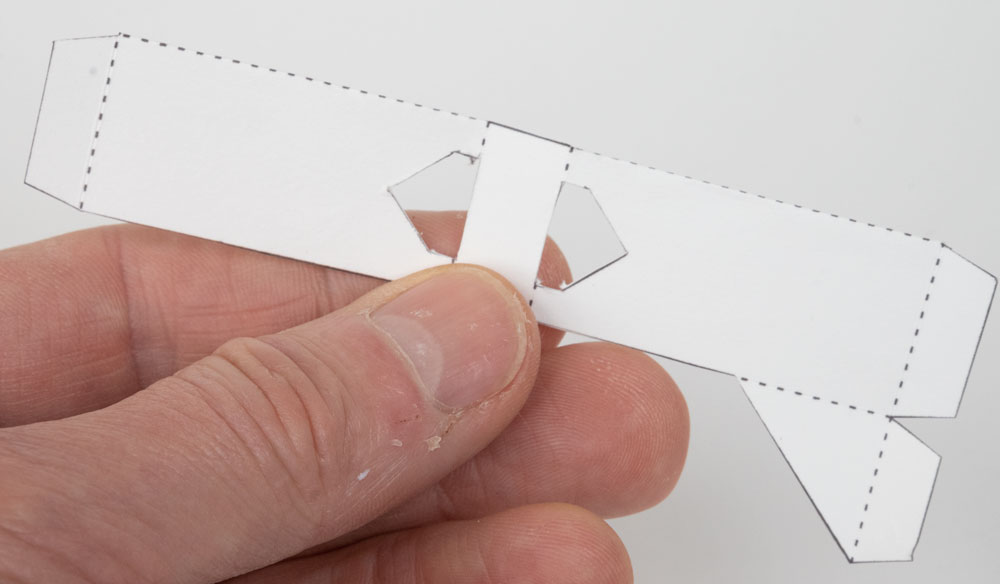 Fold the small triangular flaps on the pendulum out of the way then fold it in half and glue the pendulum, making double thickness card.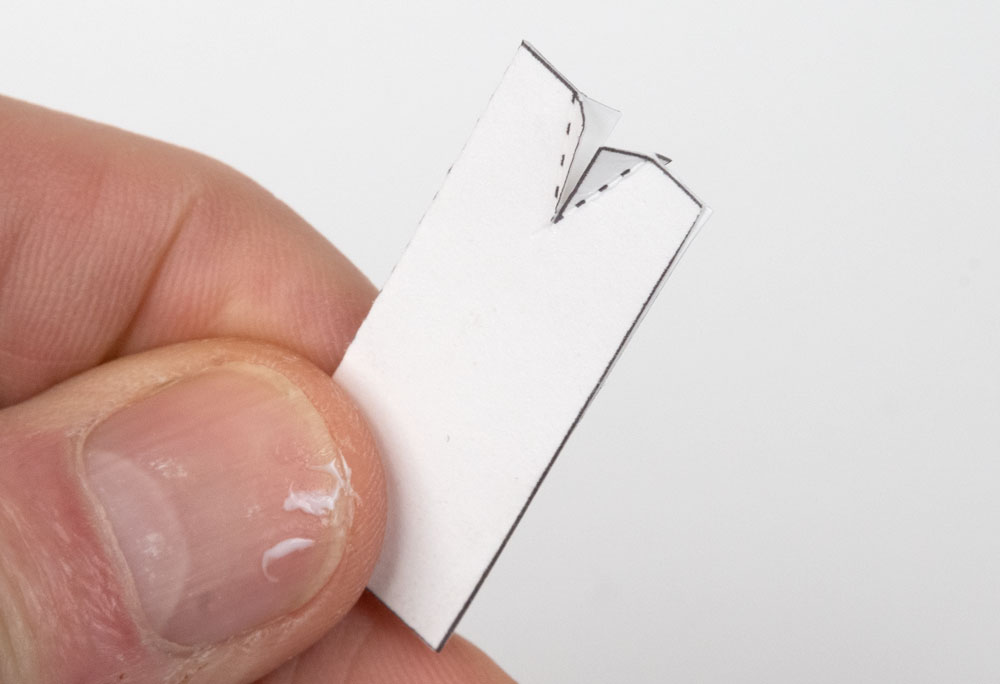 Cut around the curves.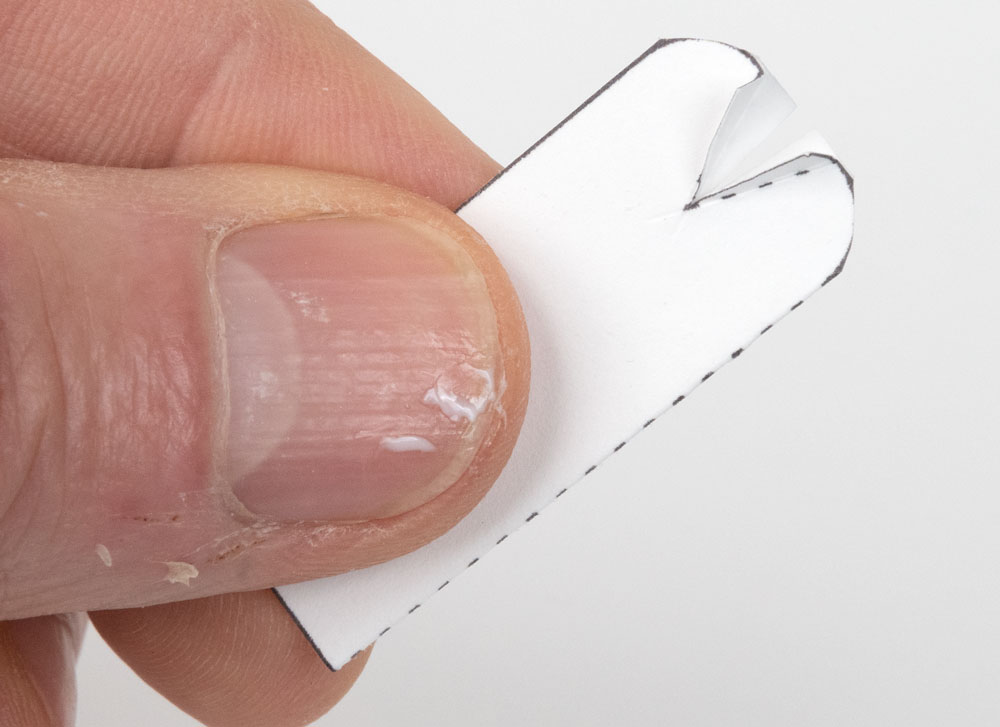 Fold round and glue the pivot piece.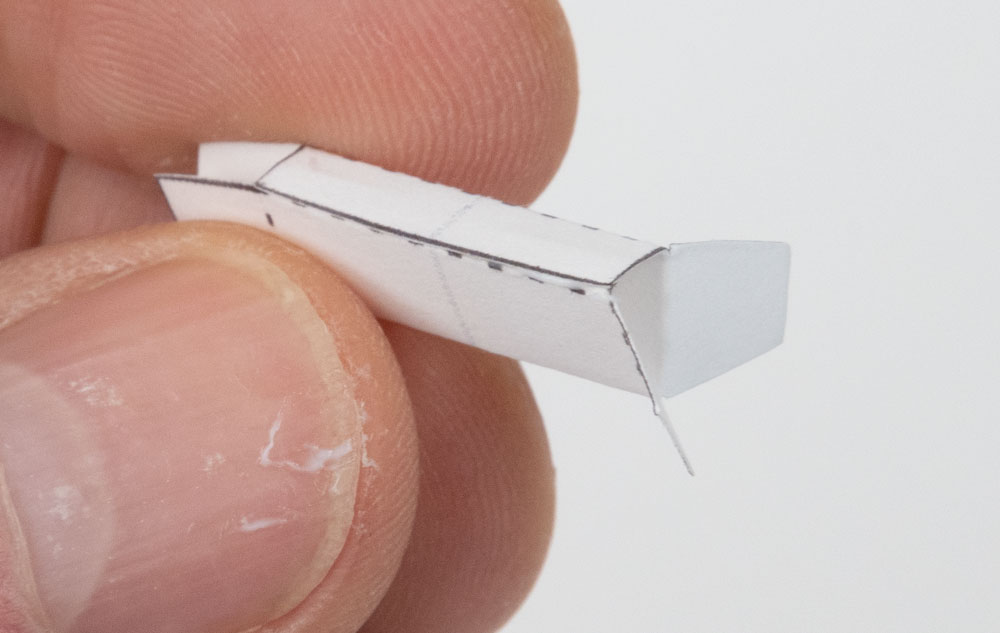 Glue the pendulum to the pivot. use the grey line for alignment.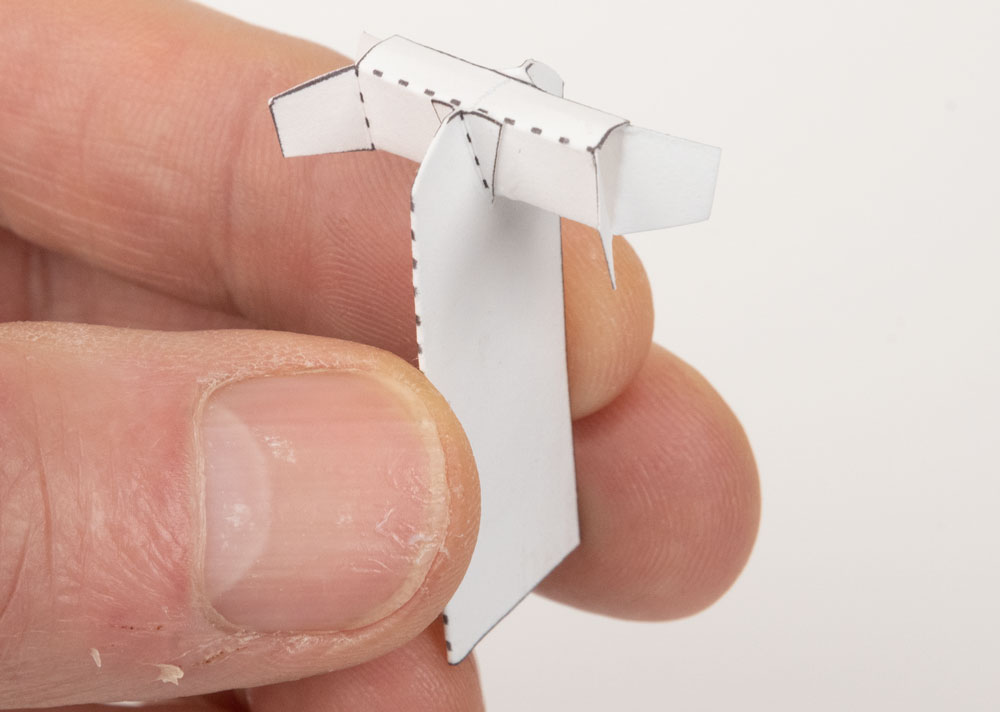 Wrap the coin strips tightly around the two coins and glue them down.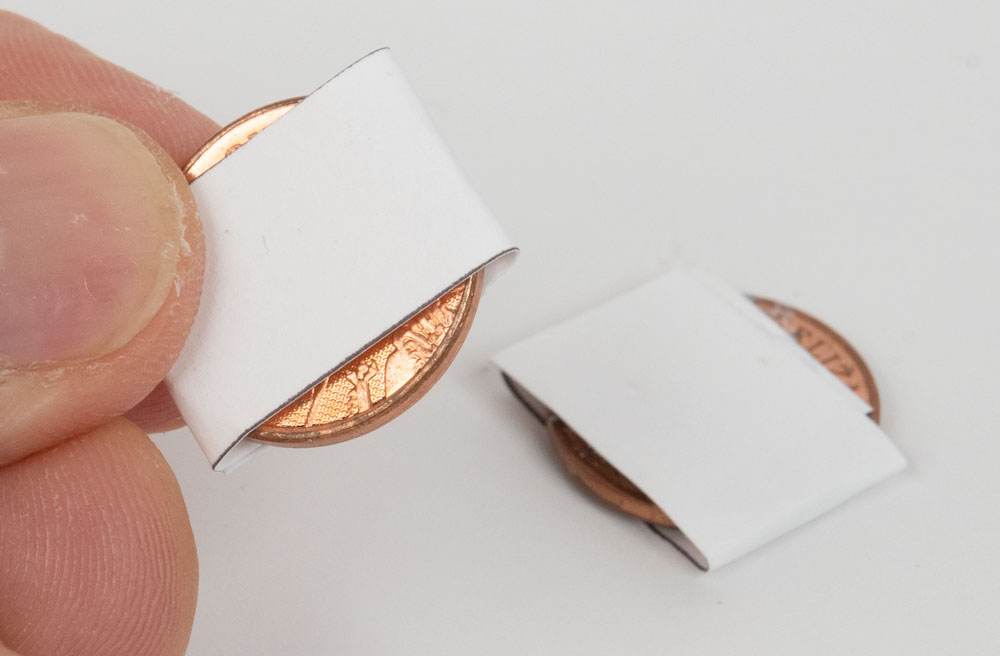 Glue the coins to the front and back of the pendulum. Line them up with the end of the pendulum.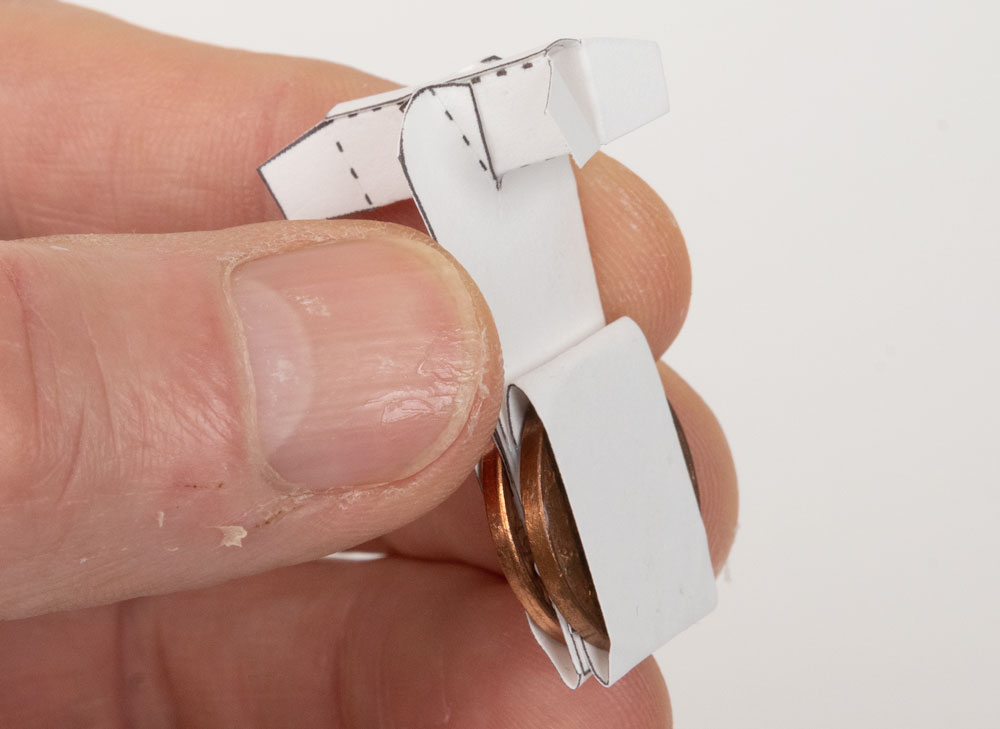 Glue the arms to the front top of the pendulum.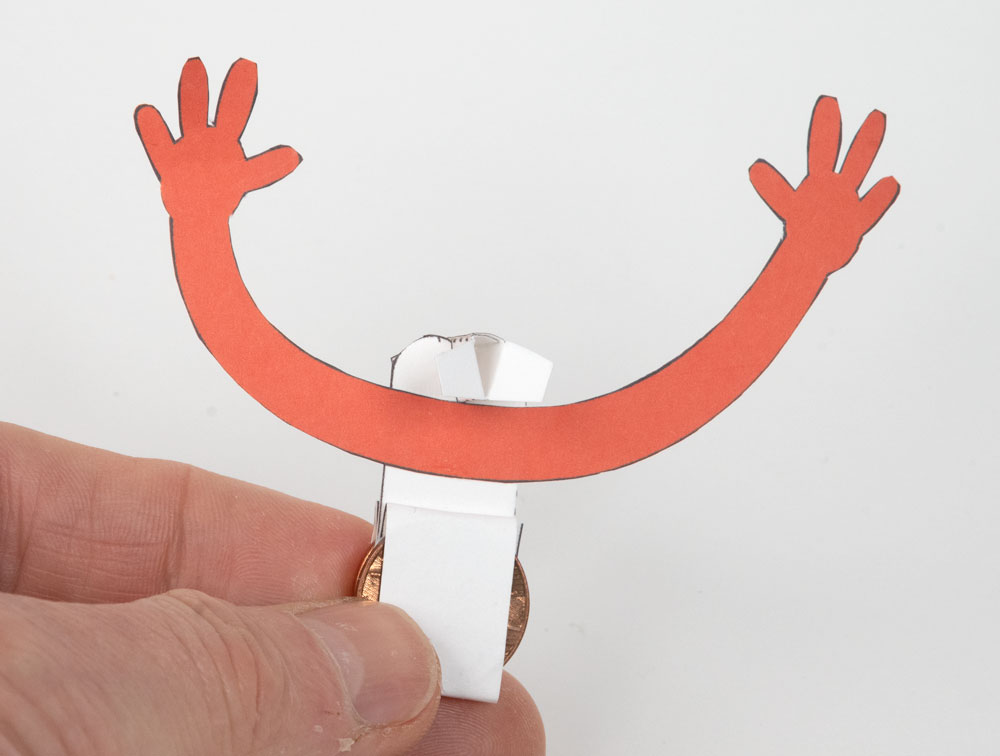 Glue the front of the stand (Without the triangle) to one of the grey areas on the box. Fit the arms into place.
Fold the stand over and fit the other side of the pivot. Glue the stand and the triangle to the box top as shown.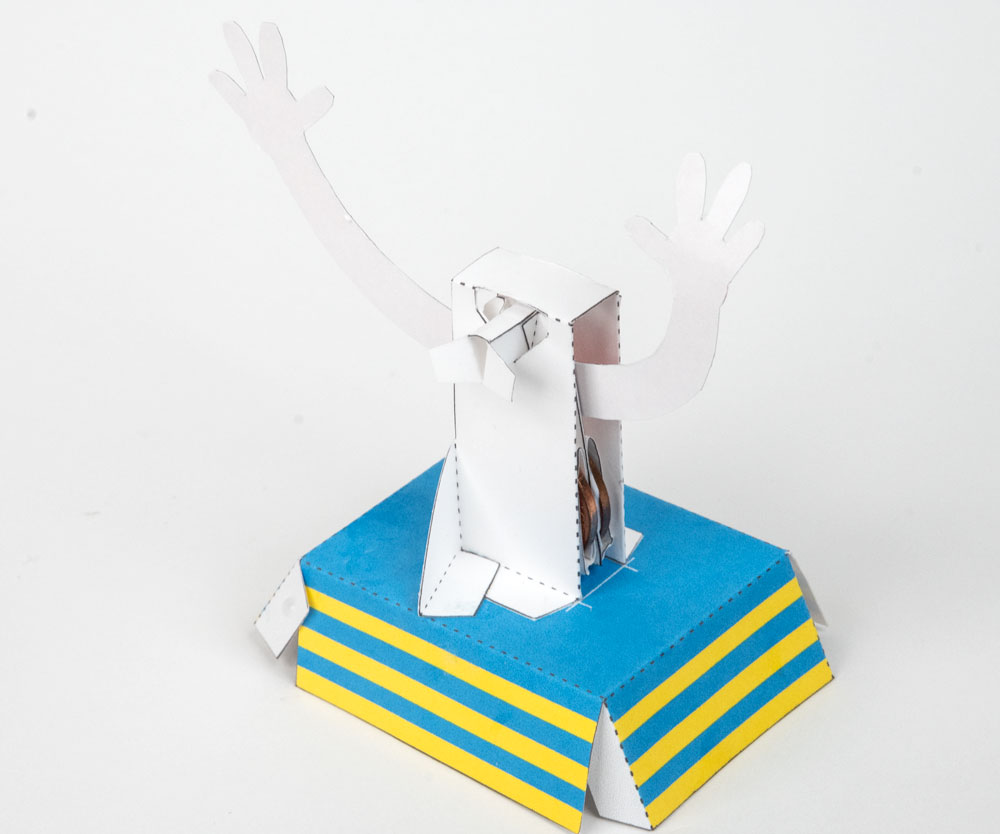 Glue down the box sides.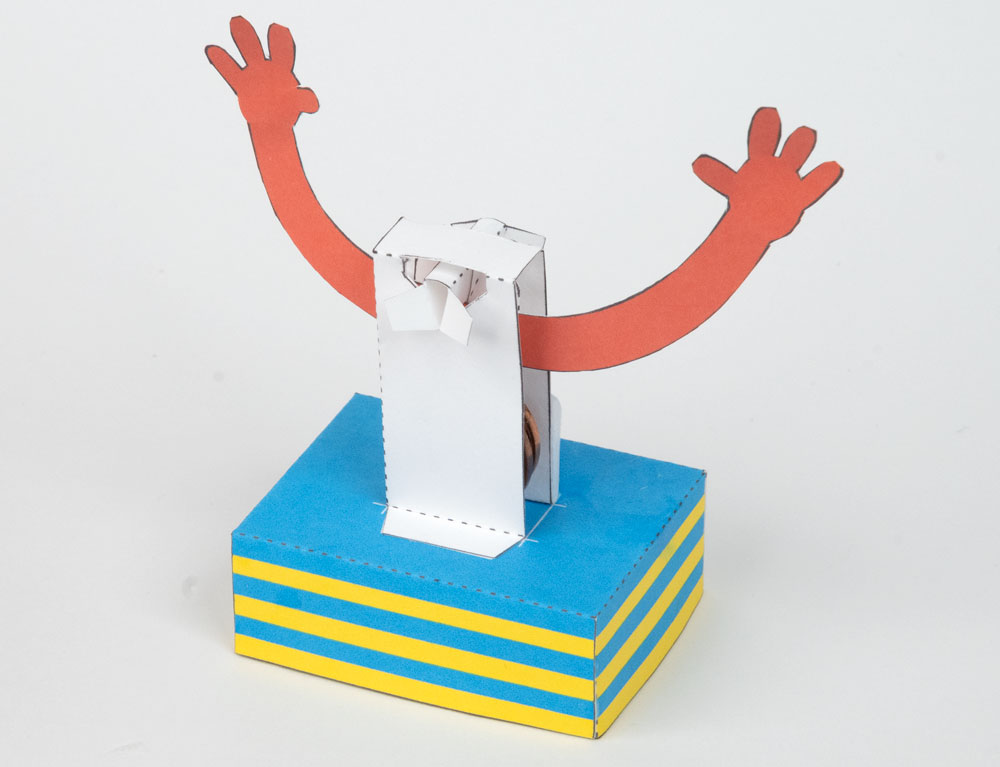 Glue the body to the front of the stand.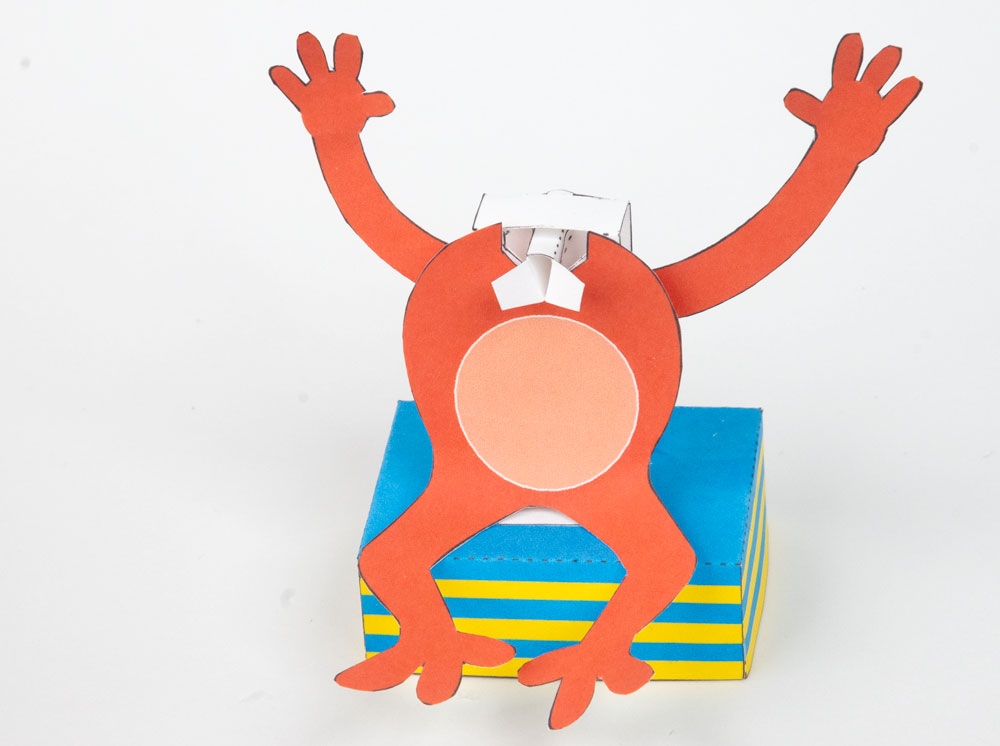 Finish off the model by gluing the head to the flaps on the pivot. The lower edge of the flaps should be touching the lower edge of the chin.
Move the box slightly and the monkey will wave!