Diplodocus! A poseable dinosaur model to download and make. Also included in the download, a giant fern for the dinosaur to eat and a fearsome mouse 🙂
Members can download the parts for free at the link, thanks for your support! Non-members can join in the fun for £2.50 – or why not become a member, you can download this and all the other projects on the site for only $30US a year!

Print out the four parts sheets onto thin card. (230gsm) Score along the dotted and dashed lines then carefully cut out the various parts.
Roll up and glue down the two joint tubes.
Glue the neck front to the neck. Use the four 'v' shaped arrows for alignment.

Roll the long tabs round tube and glue them down to the neck. Don't get glue on the tubes, they need to be free to move. The tubes should be a close fit so that they stay in position.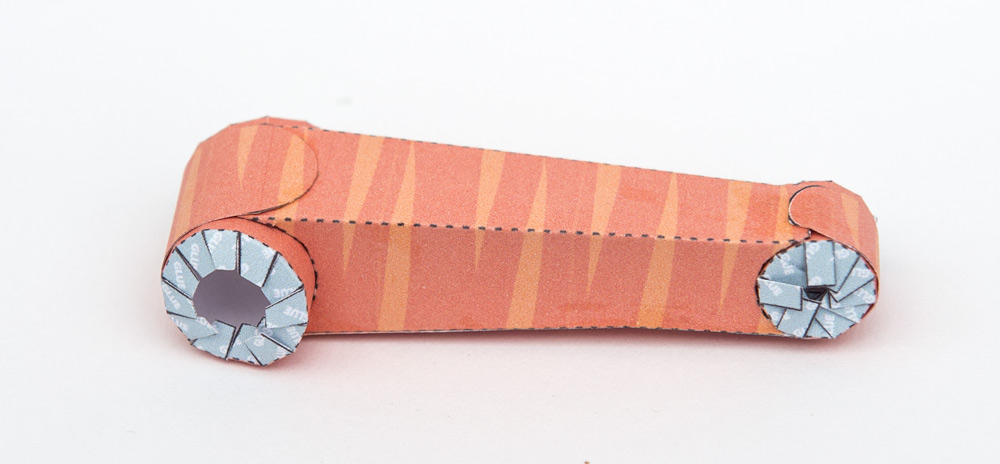 Start the body assembly from the tail end,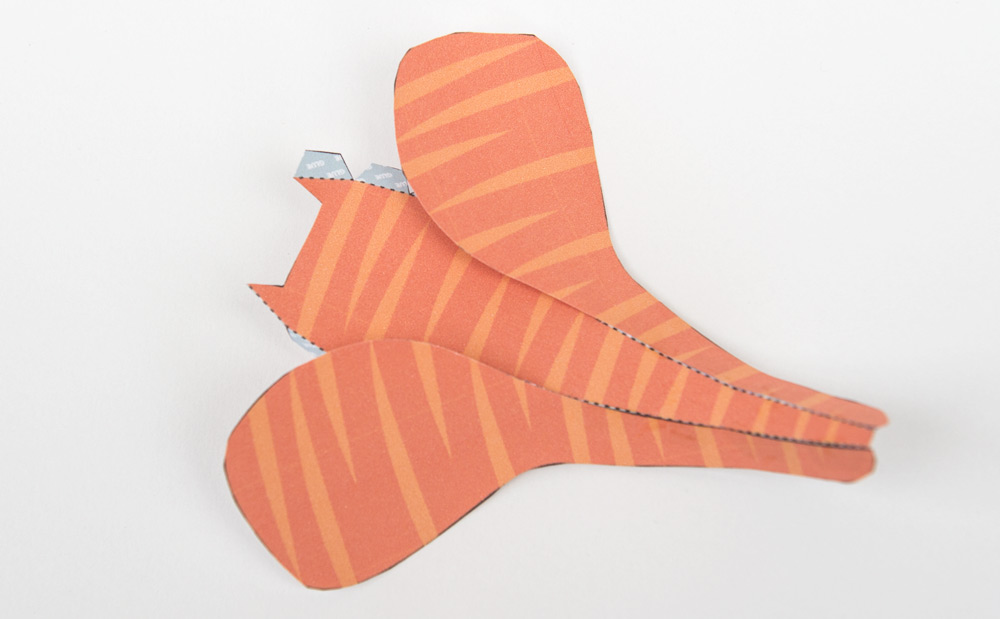 Glue on the sides.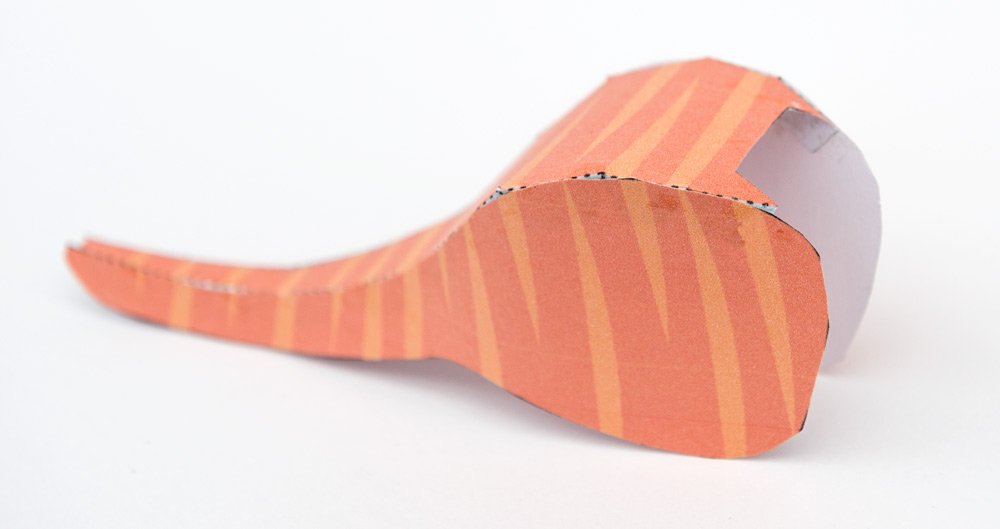 Fit the neck joint tube into the body. Check both images below to help with alignment.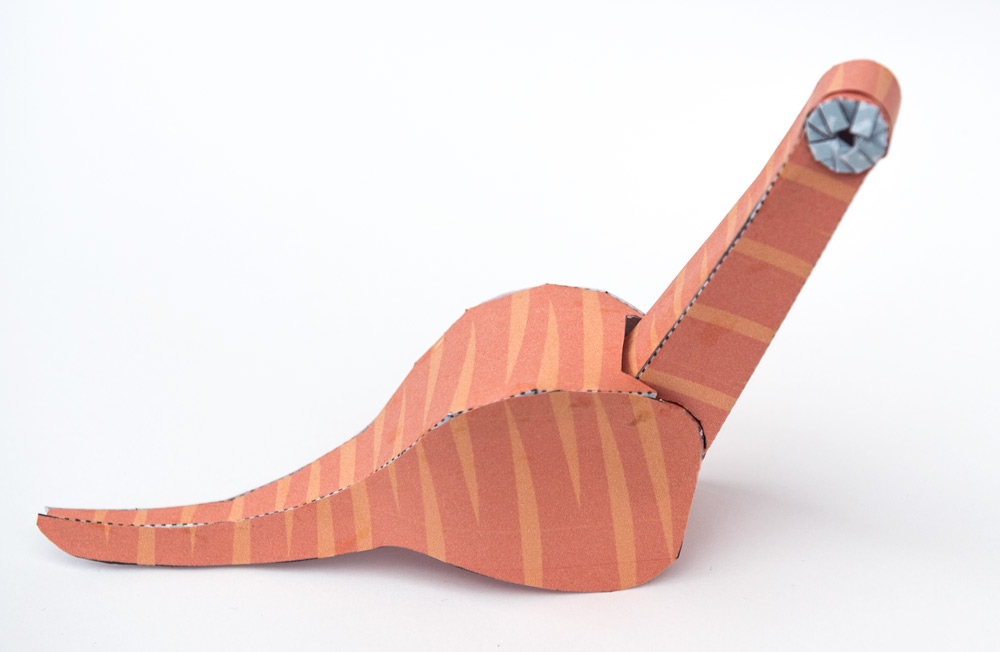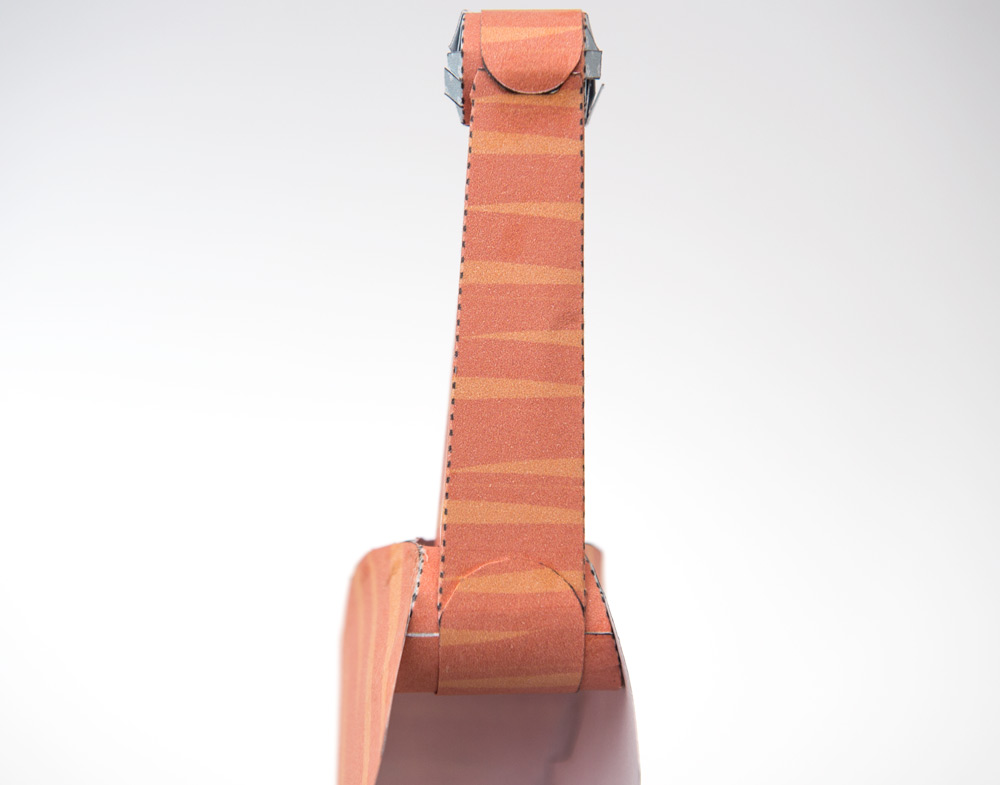 Assemble the head.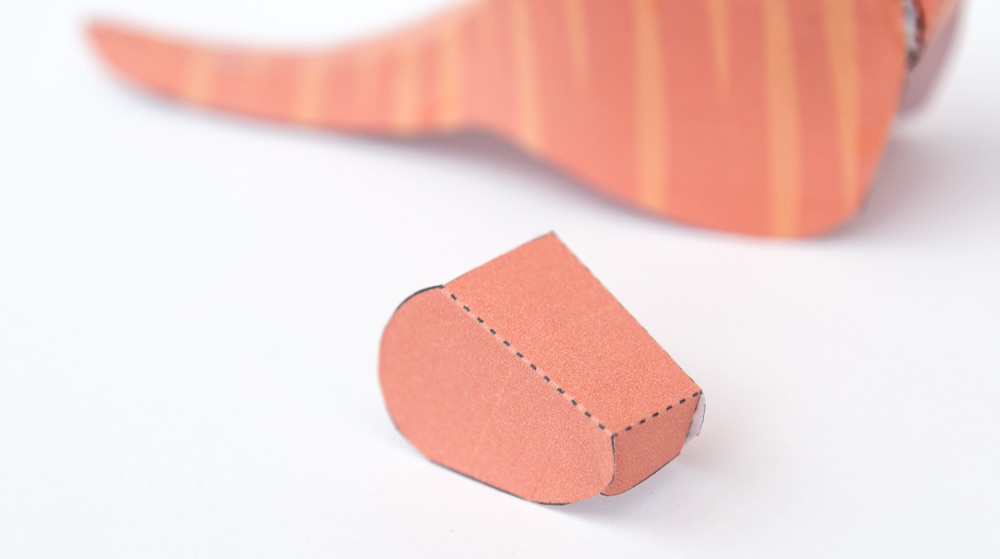 Glue the head to the head joint.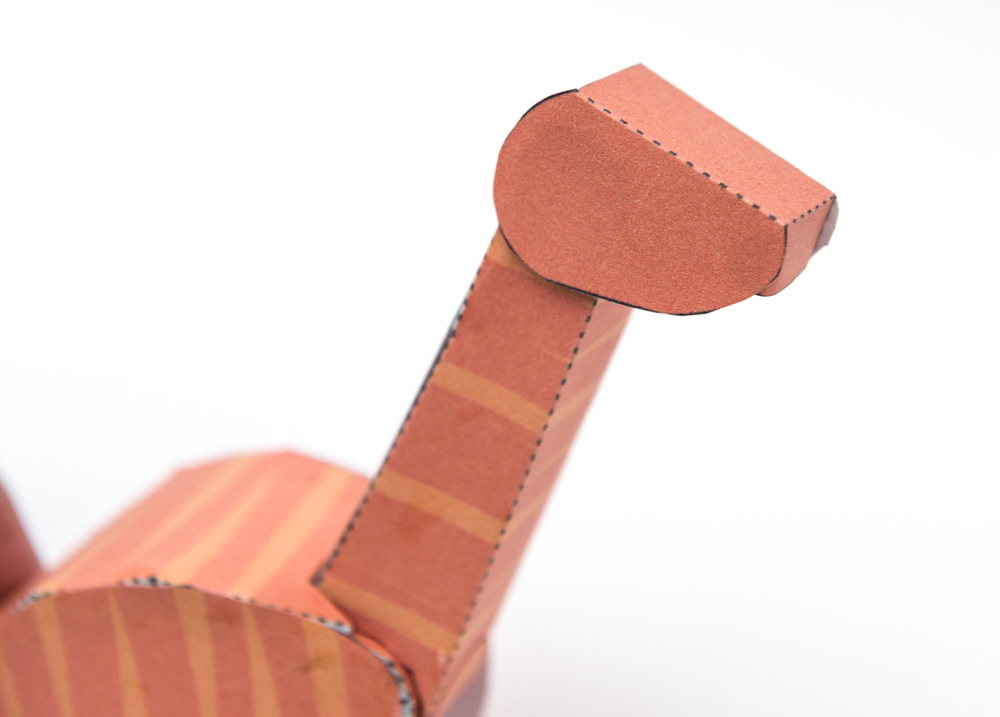 Roll round and glue the four legs
Glue them together to make two pairs.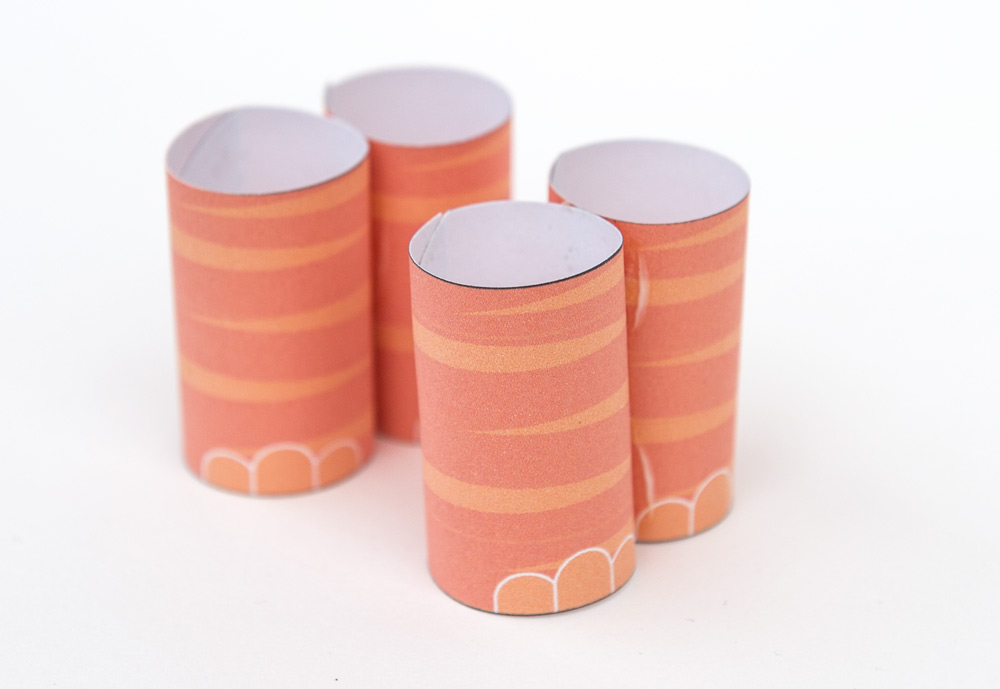 Make up the eyes from double thickness card, cut them out and glue them into place.
Complete the dinosaur by glueing the legs into place in the body.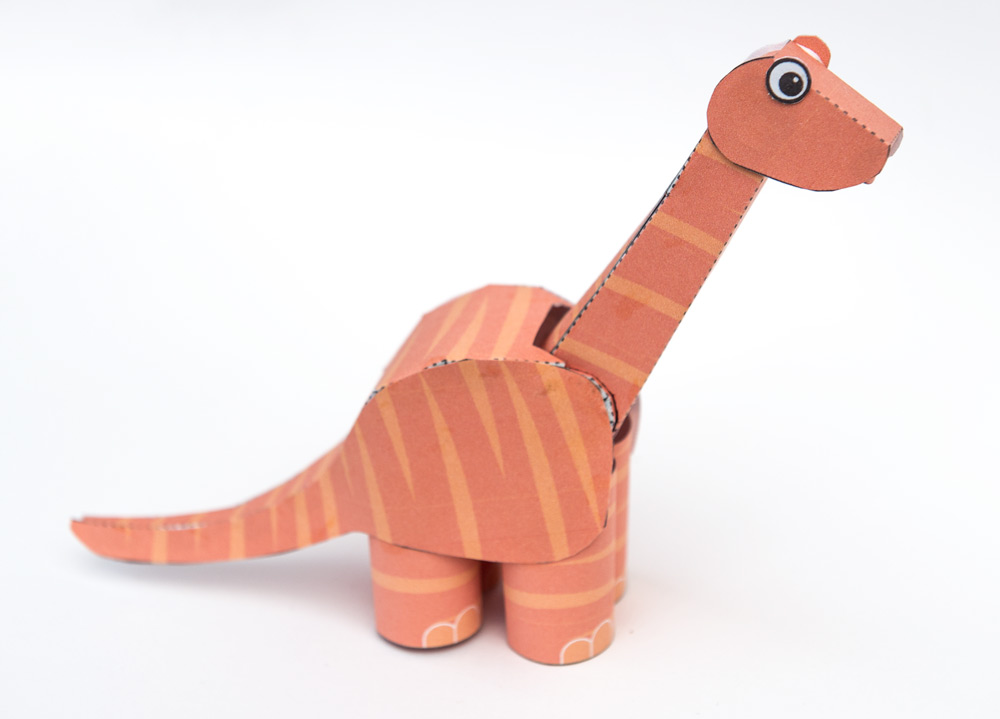 Make up the fronds from double thickness card. Gently curve them into shape.

Roll round and glue the trunk, glue it into place on the base.
Complete the giant fern tree by glueing the fronds to the inside top of the trunk.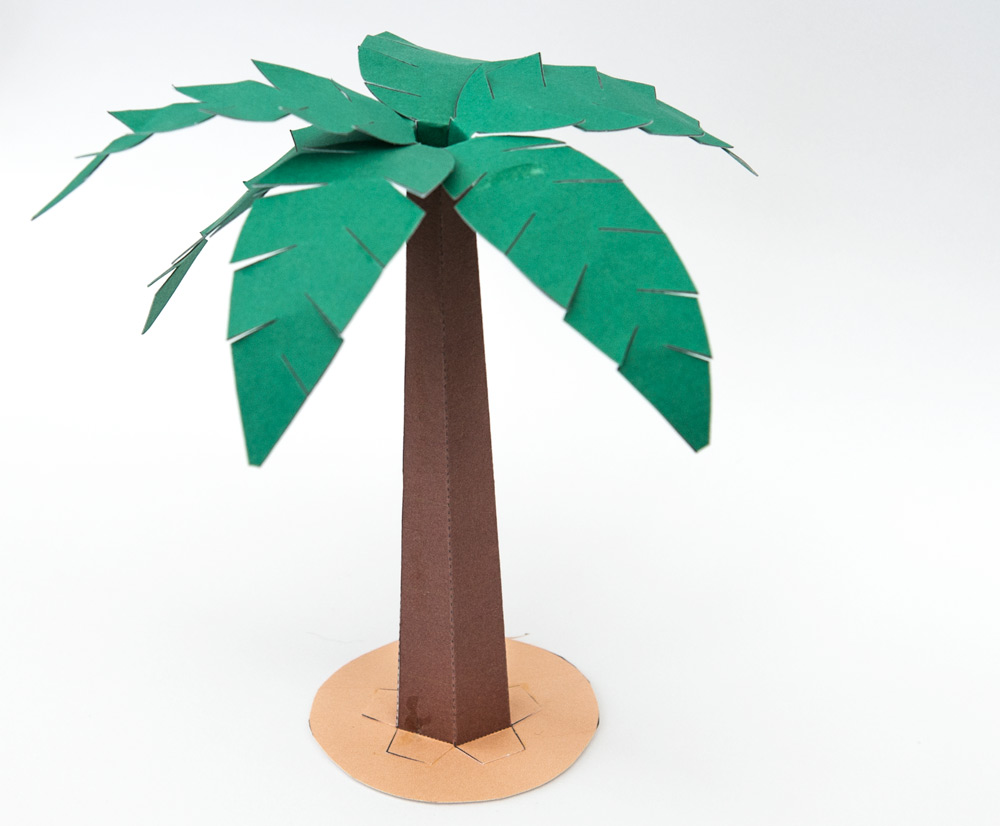 Roll round and glue the mouse body.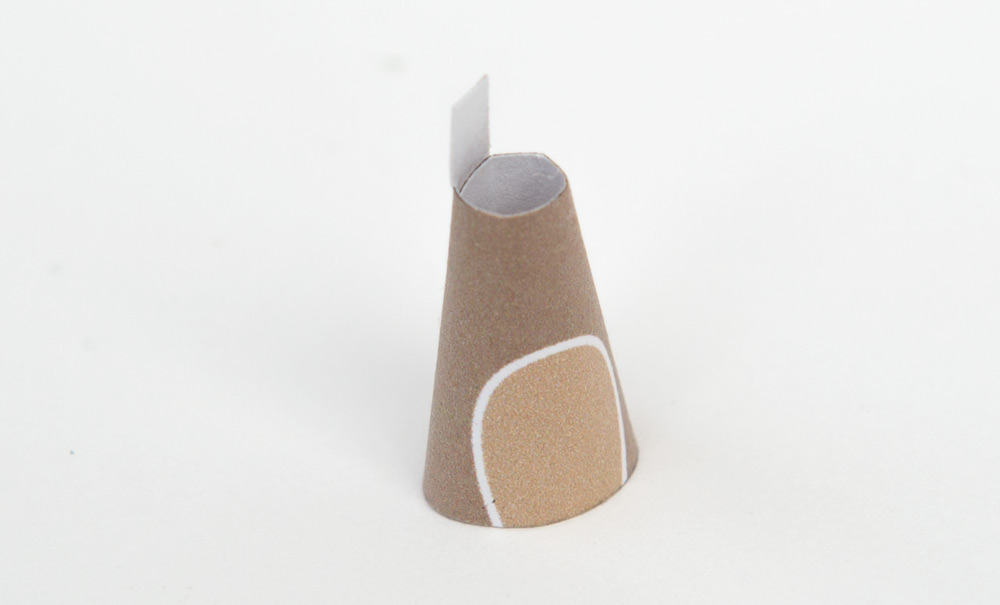 Make up the mouse head as shown. the ears are made from double thickness card.

Fold over and glue the arms and legs then cut them out.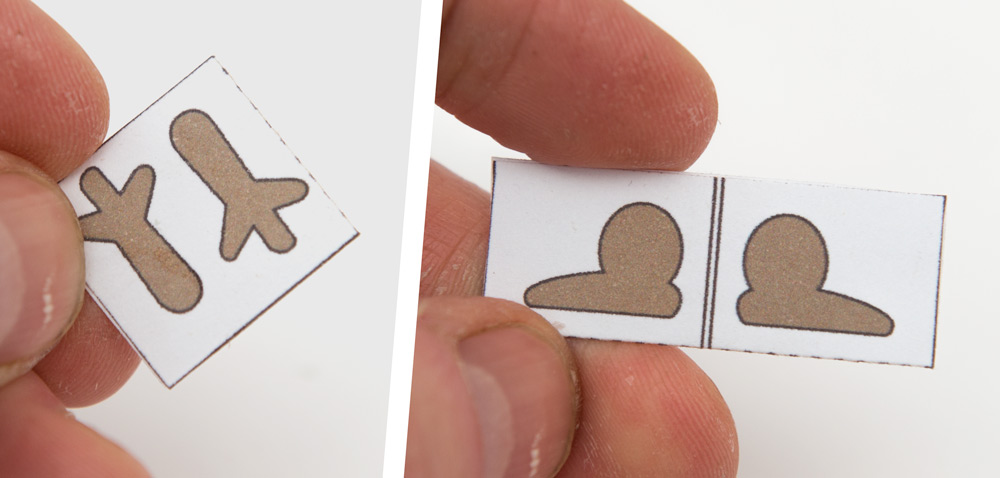 Glue the head to the body tab.
Glue the end of the tail to the inside back of the body.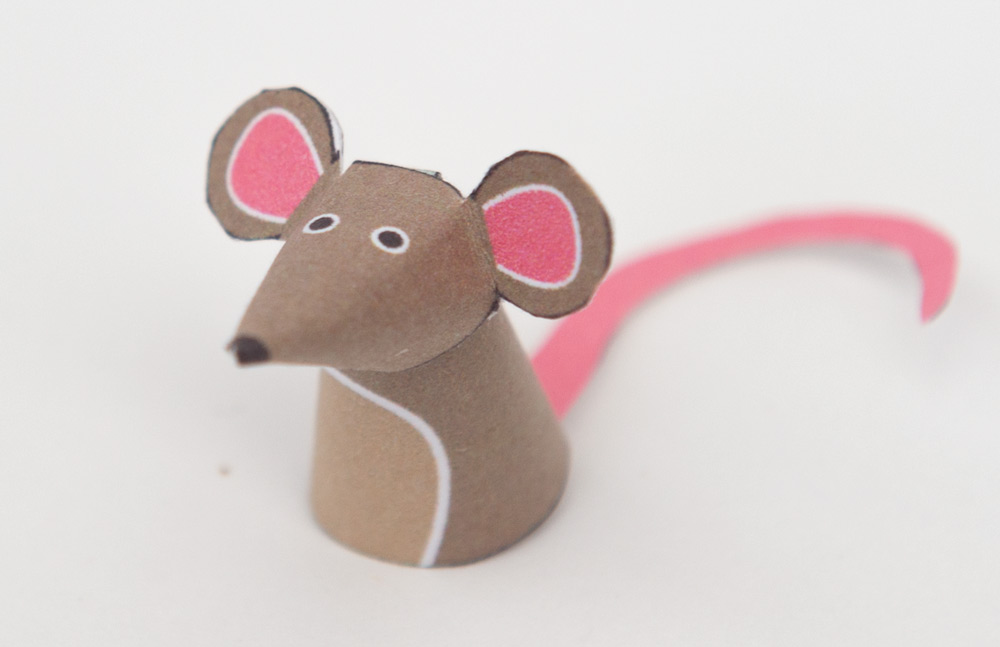 Complete the mouse by glueing on the arms and legs.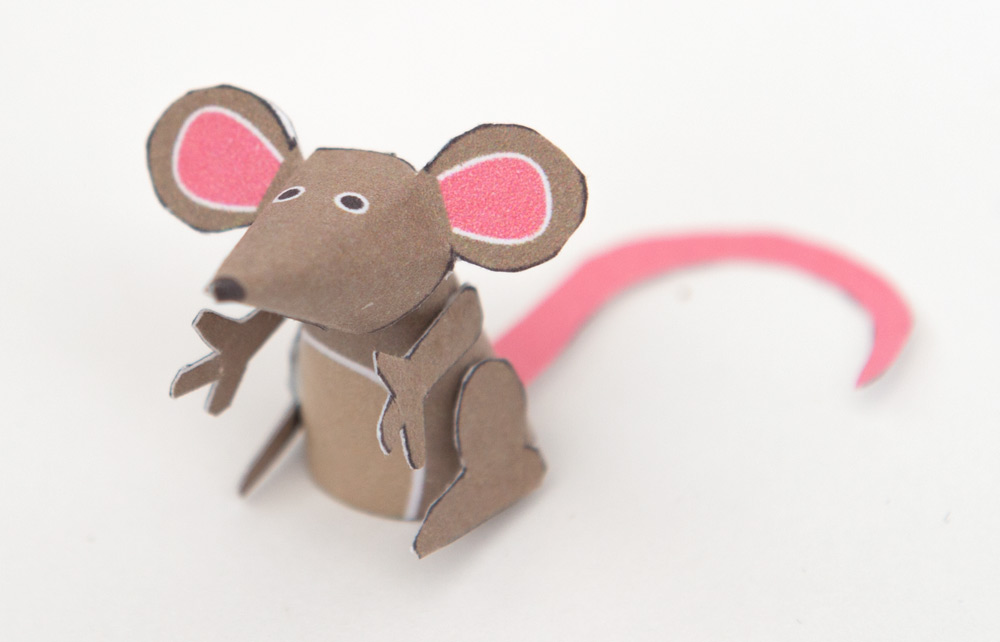 Pose your dinosaur!