Download and make the Using Levers Zine at the link. This is an updated post after the previous version was lost in a website update! It is free to download for everyone at the link.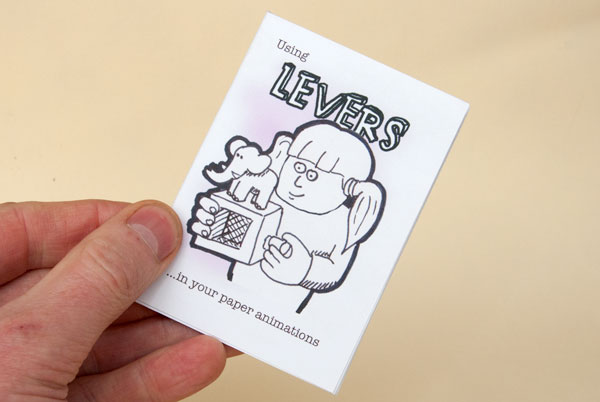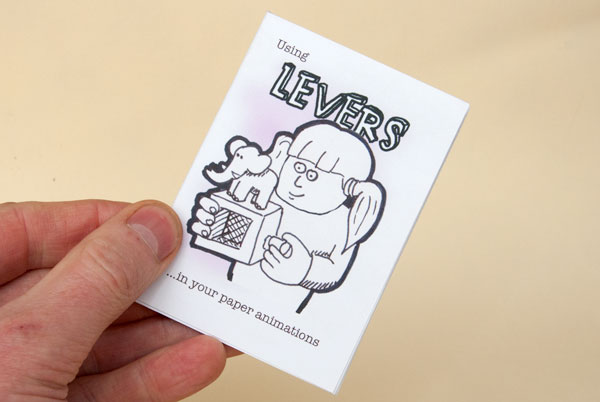 This zine is on the subject of levers.
---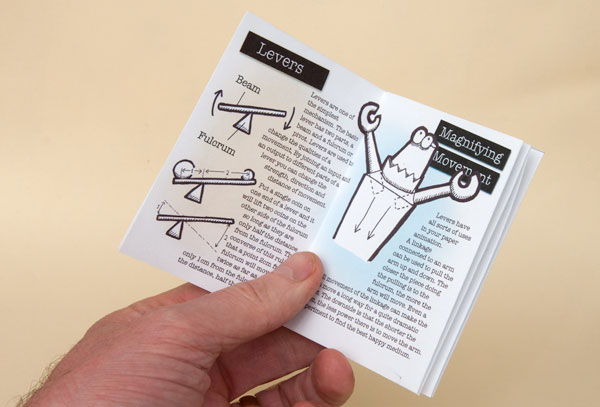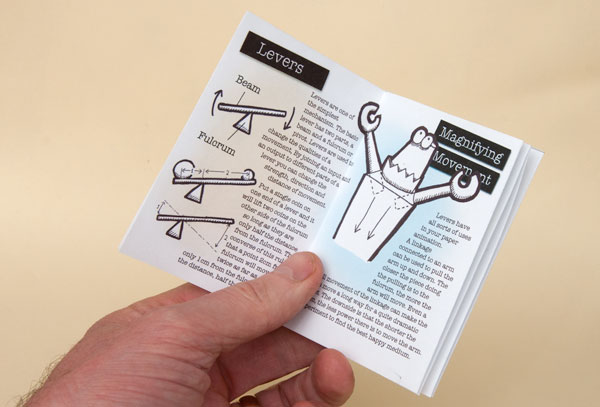 It is packed with all sorts of illustrations and facts belied by its compact size!
---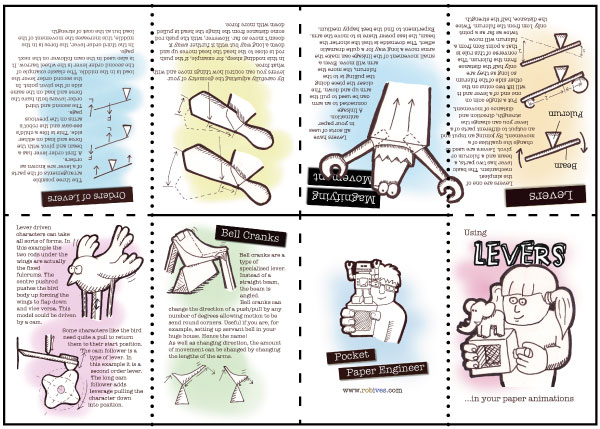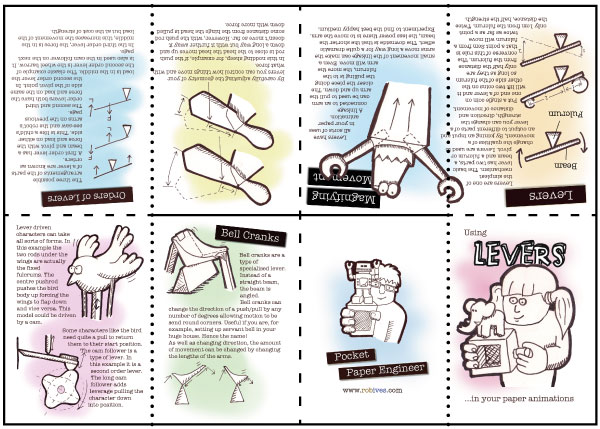 The finished zine should be like this where black lines are cut lines, dotted lines are valley folds and dashed lines are hill folds.