Check the end of the post to find out how you can own a limited edition signed & numbered Crank Zine.  All gone! Thank you to everyone who bought one.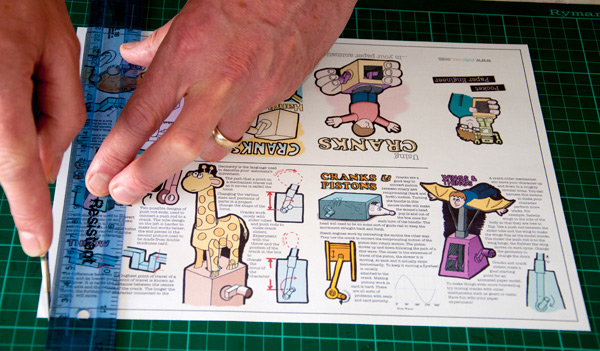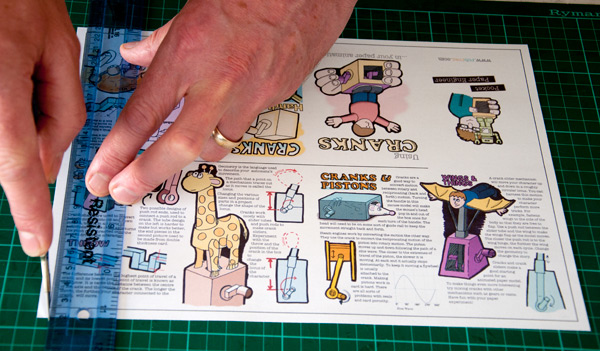 Latest in the Pocket Paper Engineer series of zines, download the crank zine and find out how you can use cranks in your paper projects.
If you are a members you can download the file for free from the link above. Non members can download this and all the other zines for £2.50 for the full set.
Download the file and print it onto standard printer paper. Make sure you set the printer to 'Scale to Fit' so that the whole of the art work is printed out. With a sharp knife or scissors cut accurately round the outer black line.
---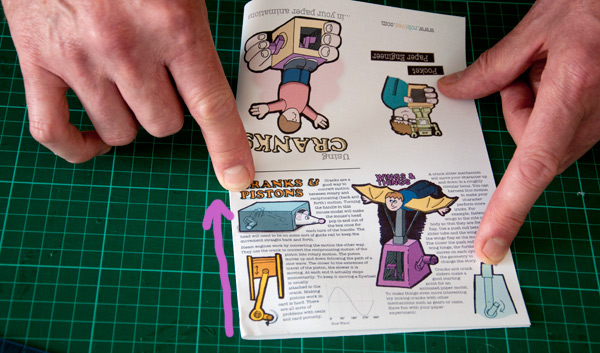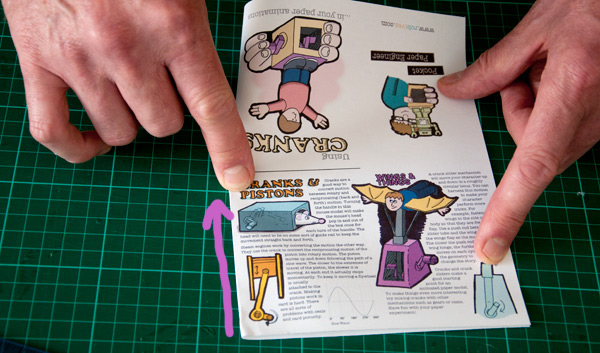 Fold the sheet in half with the crease running across the shortest half. Run your finger along the crease to make sure that it is nice and crisp.
---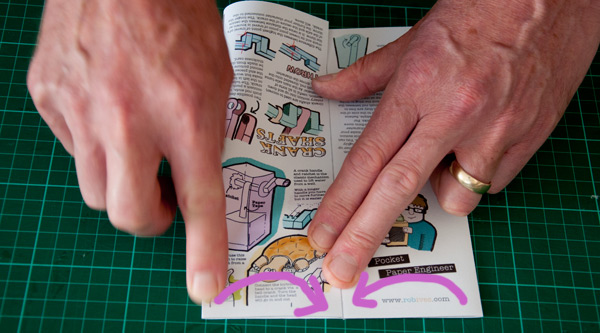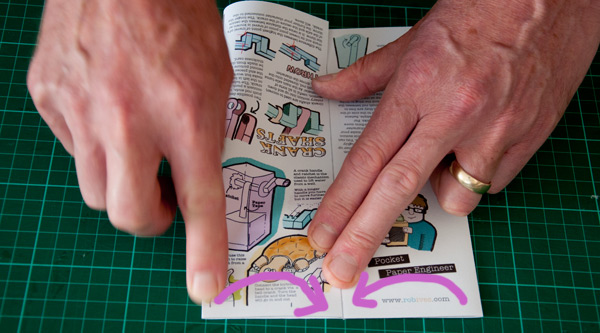 Open the sheet out then fold the sides into the middle so that the edges touch the centre crease.
---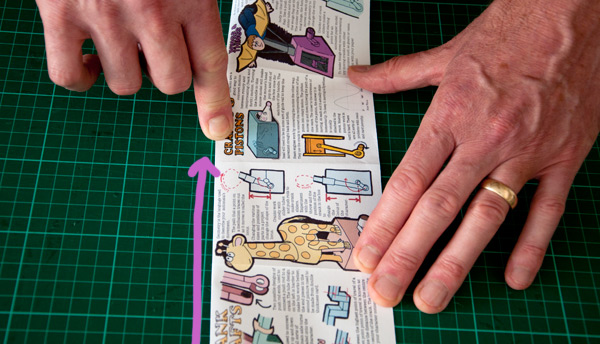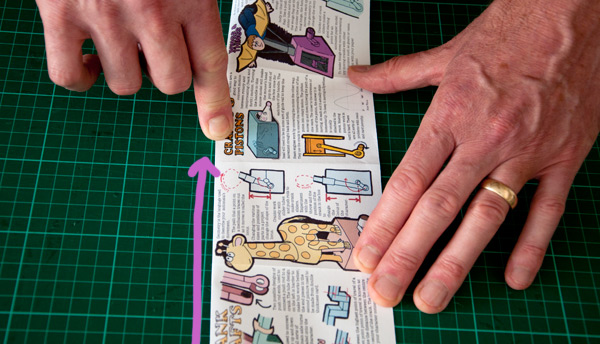 Unfold the sheet then fold the paper in half length-wise.
---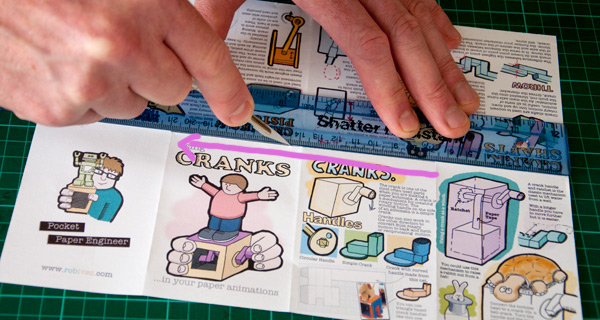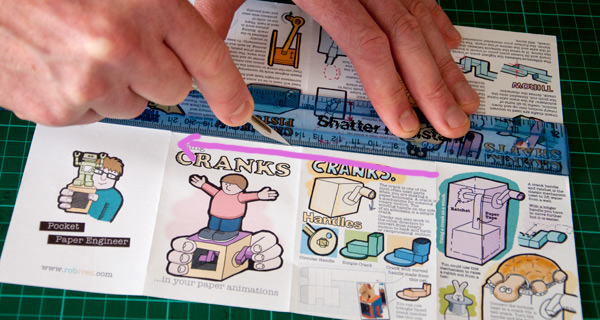 Open the paper. Use your sharp knife and ruler to cut along the central black line. Do not cut beyond the black line.
---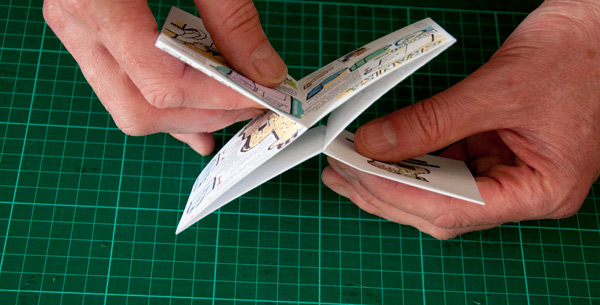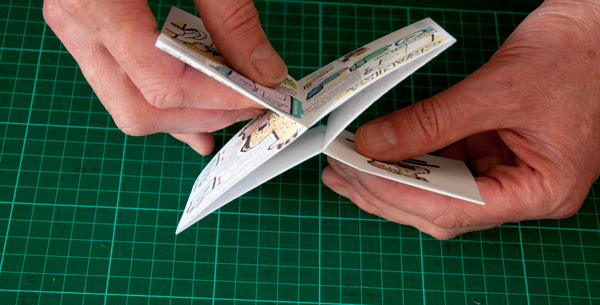 Fold the paper up into a cross.
---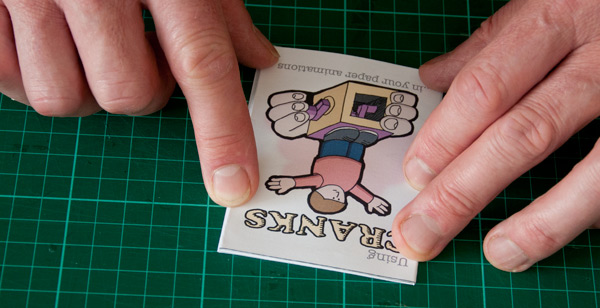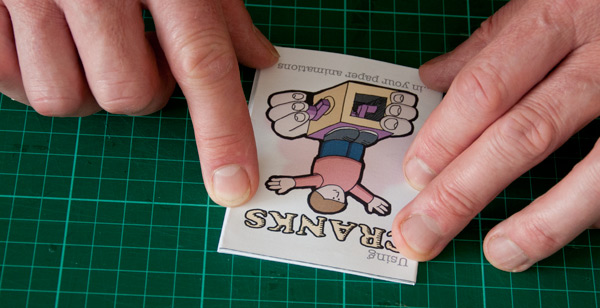 Carefully fold the booklet flat to complete your zine.
---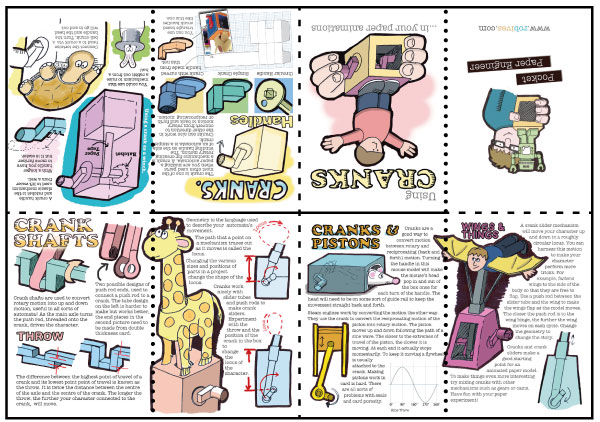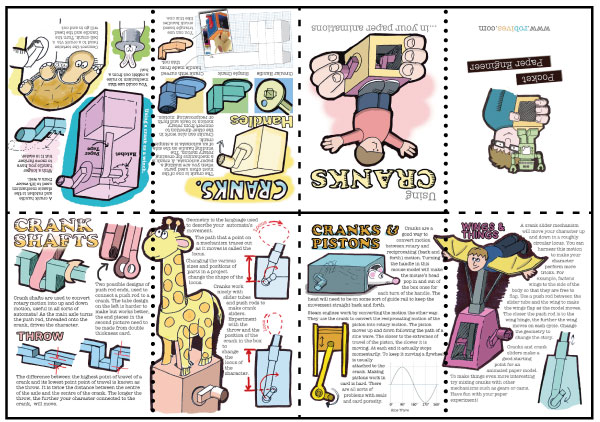 The layout above shows where the fold and cut lines are on the finished zine. Dashed lines are hill folds, dotted lines are valley folds. Solid lines show where to cut.
Limited Edition.
I have printed out and made ten these crank zines. Each one is then signed and numbered. I will be happy to send out a zine to the first ten people who send in a donation of at least £3ukp / $5usd.
All gone!
Enjoy!