Pegasus, Junk Automata to Download and Make
Turn the handle on the Pegasus model and the winged horse flies! The body and wings of this model are made from standard printer paper and the various linkages are constructed using straightened paper clips.
You can make your own Pegasus by downloading the parts file and following the instruction below. Members can download the parts for free, thanks for signing up!
https://www.instagram.com/p/BczpmznnP-h

Print out the three pages of the file onto standard 80gsm printer paper.
Score along the dotted and dashed lines then carefully cut out the parts.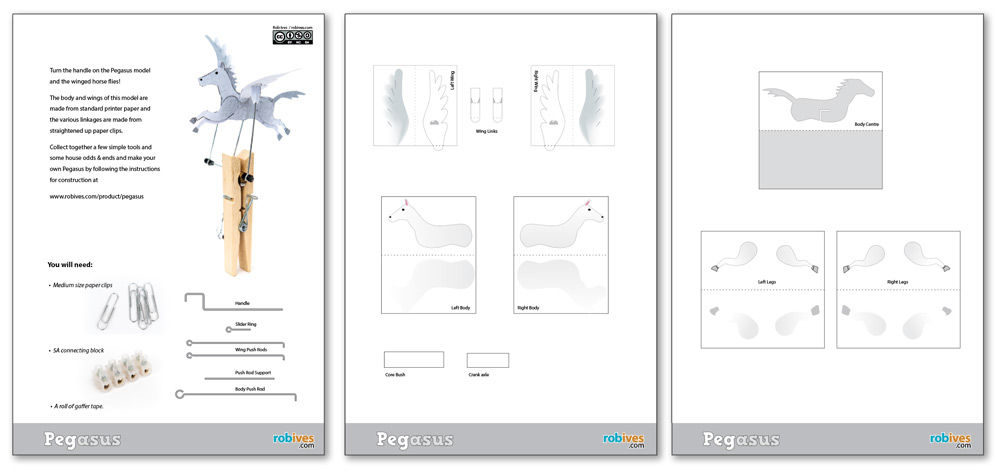 Most of the parts are made by folding over and glueing down the paper to make it double thickness. Wait until the glue is completely dry before you cut out the parts. Cut the wings out as shown. The image below shows the underside of the wings with the grey semi-circular glue areas.
Straighten out some paperclips and use the templates on the first page of the download to create the various linkages for the model.
Add these paper ends to the wing pushrods as shown.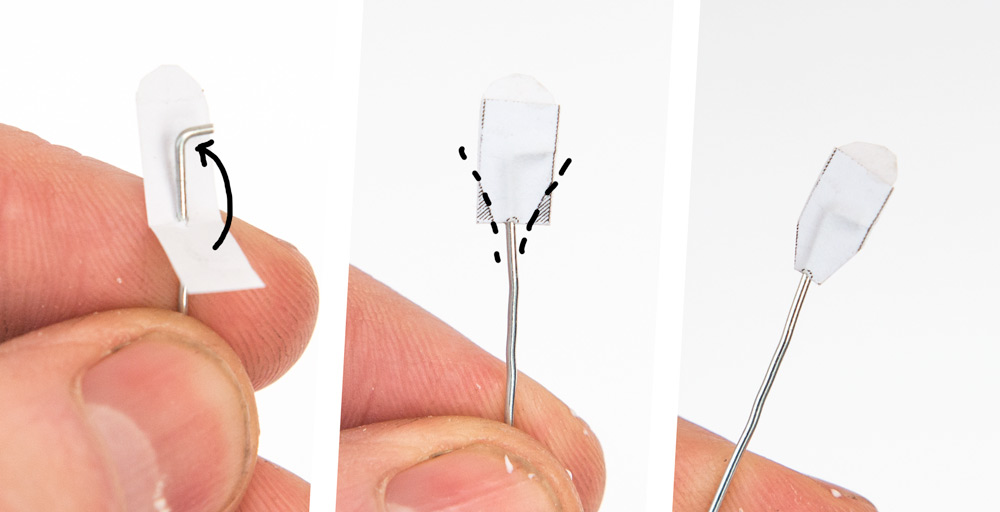 Glue the tab of the wing pushrod end to the underside of the wing.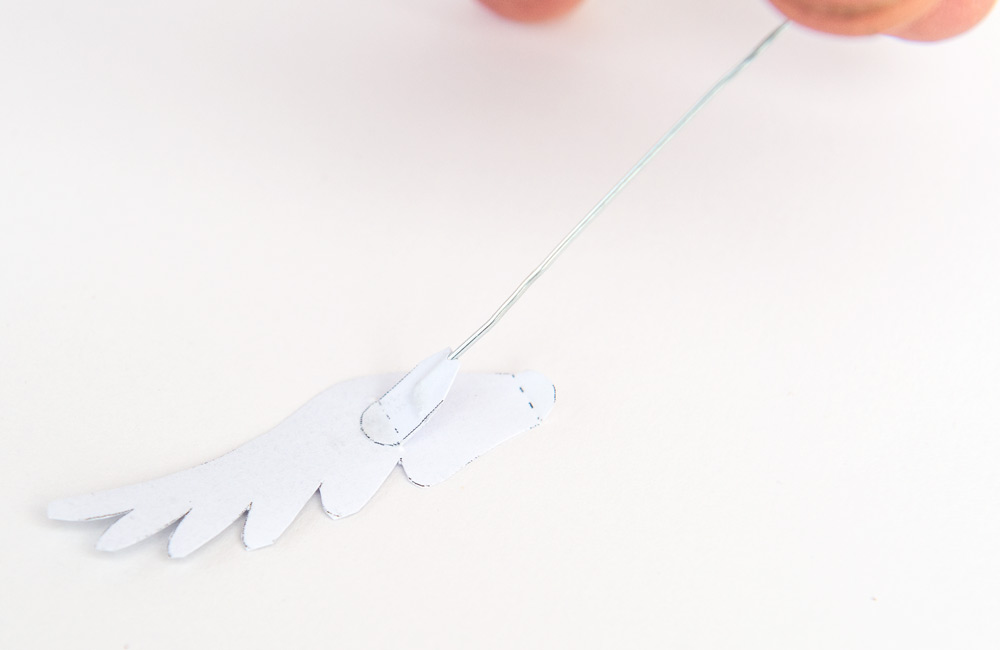 Repeat the process with the other wing.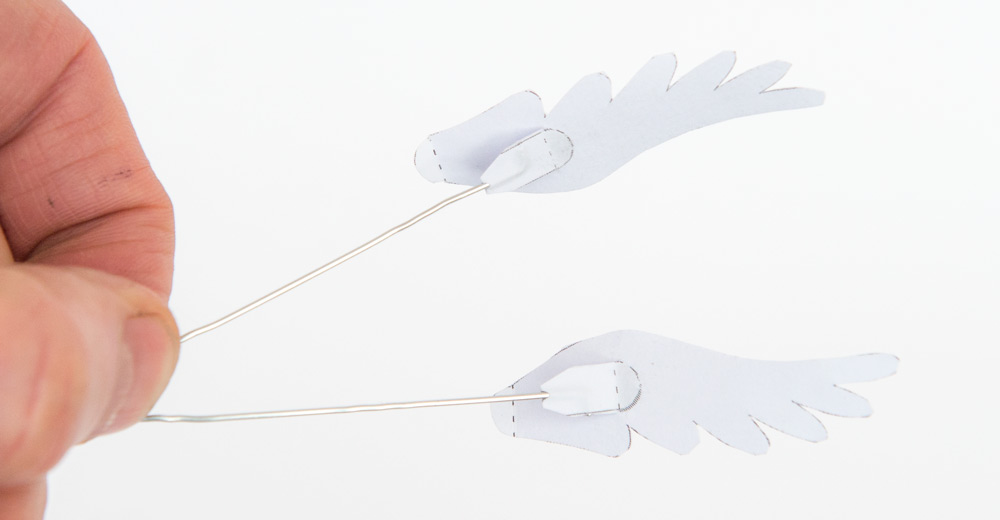 Cut out the body inner and fit the main pushrod into position.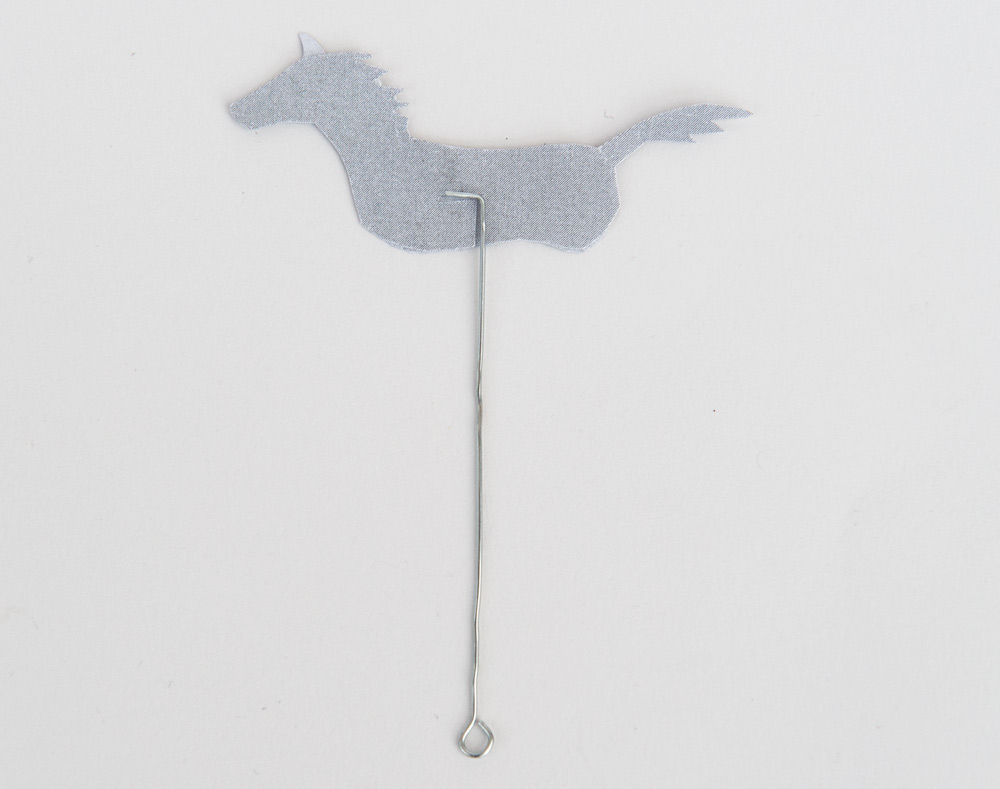 Glue the body left and right into position trapping the wire into place.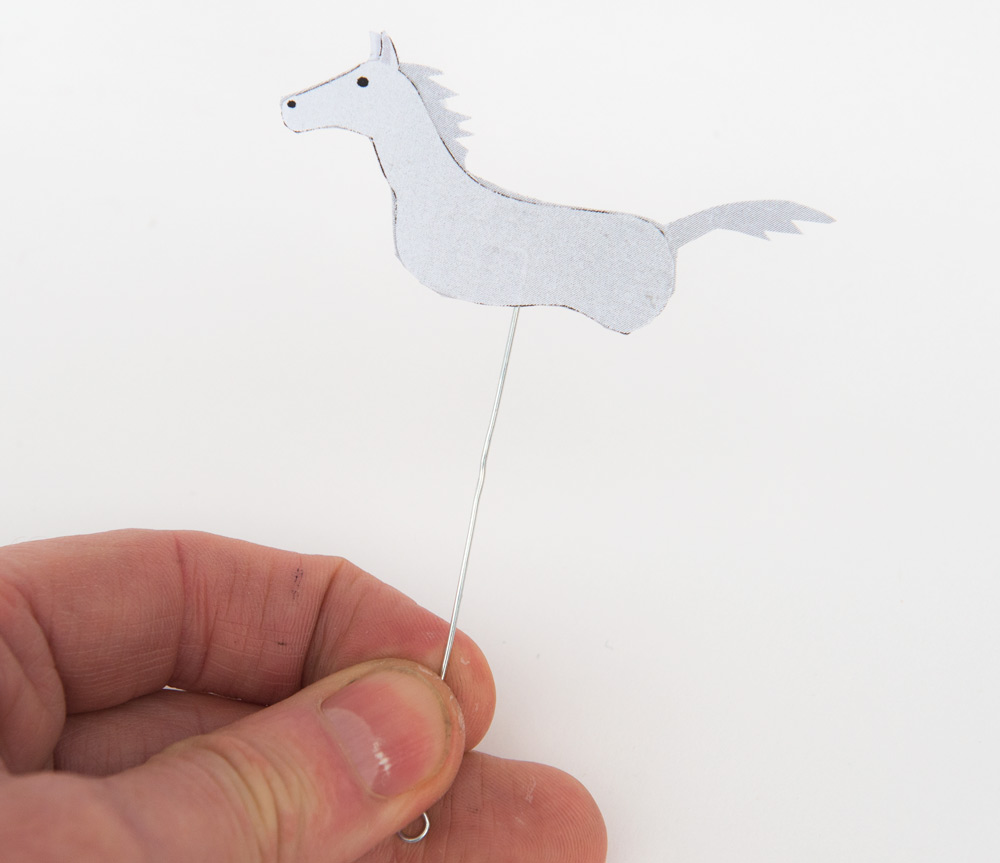 Cut out the four legs.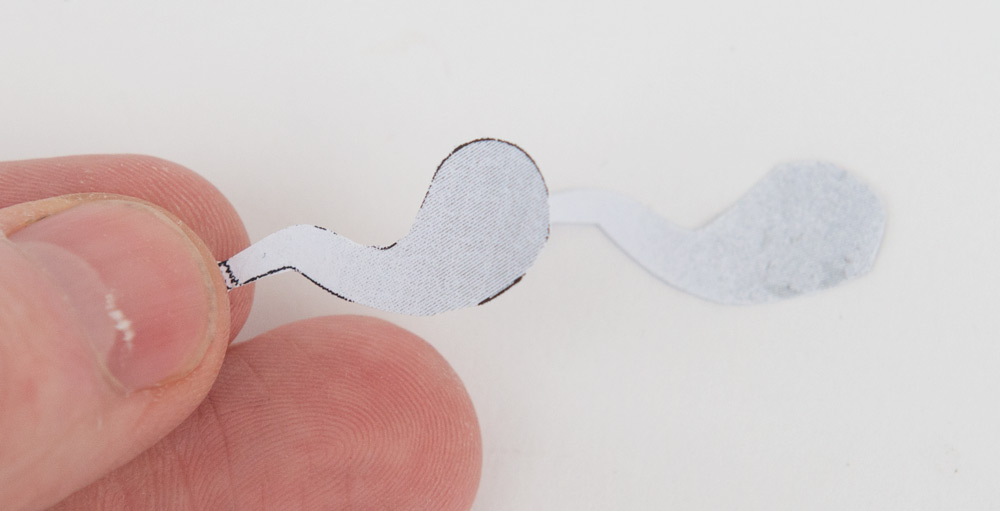 Glue the legs into position as shown.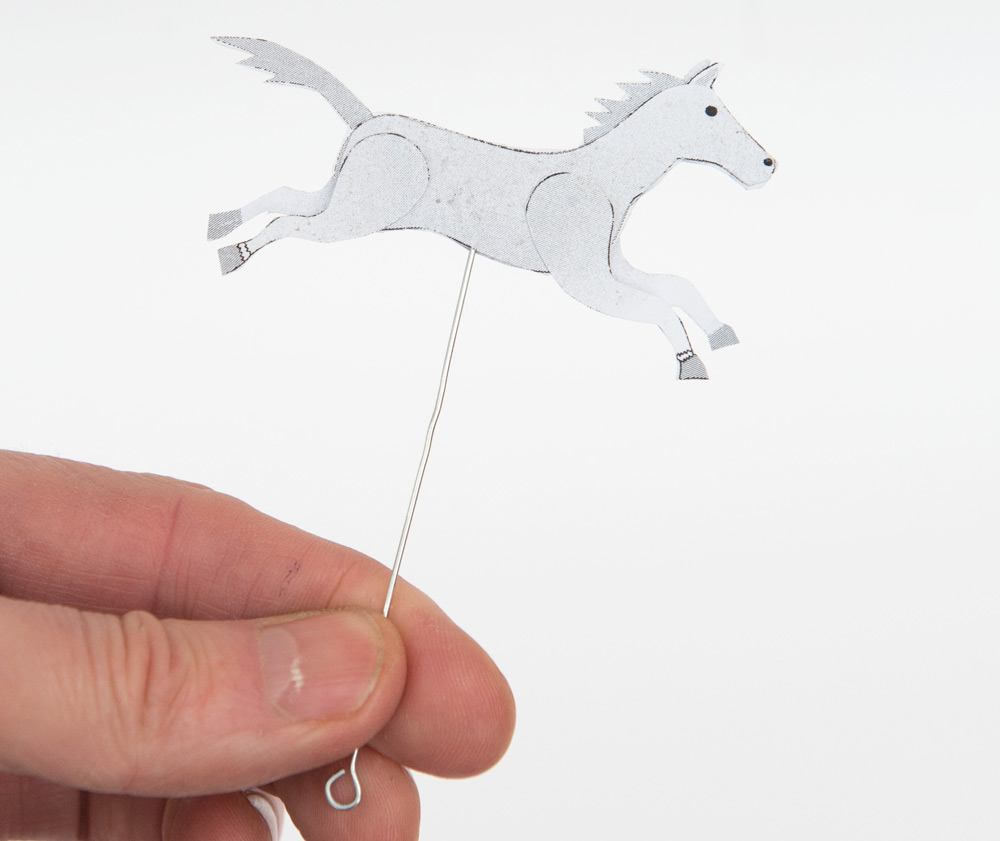 Cut out one of the brass blocks from a 5A electrical connector block.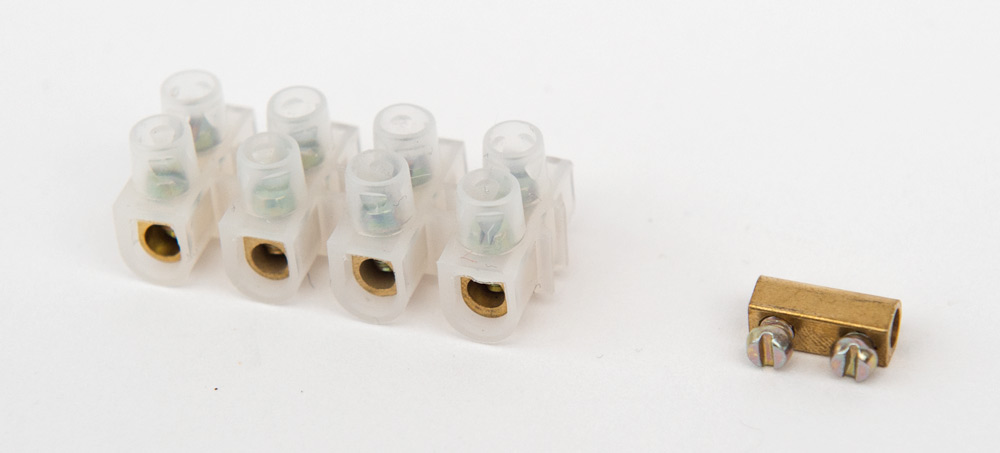 Thread the slider loop into position.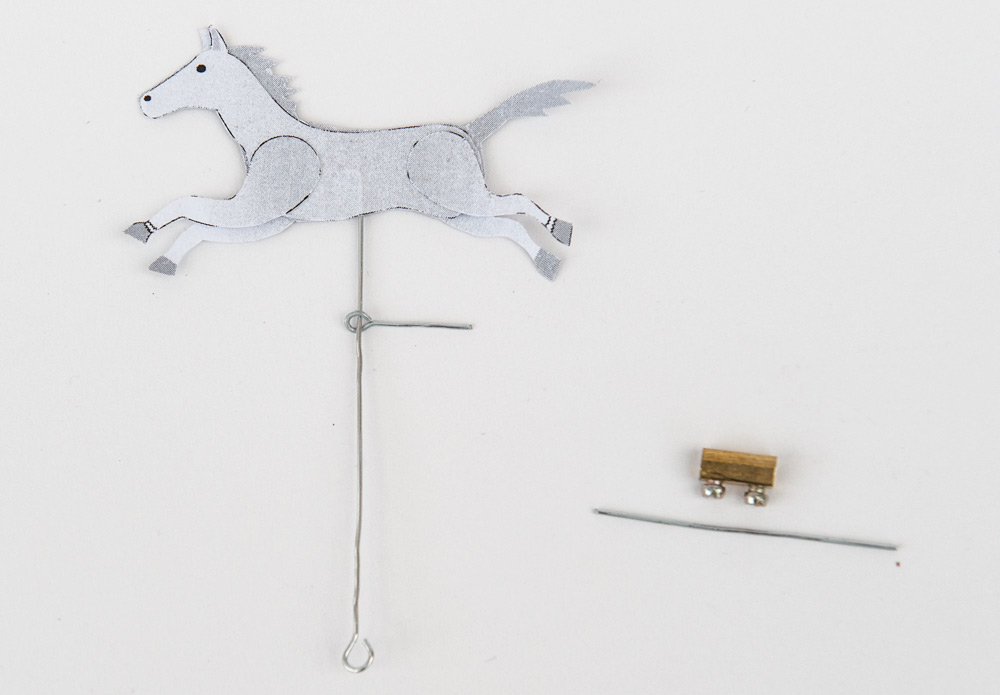 Thread the slider loop and the pushrod support into the brass block so that the loop is in the centre of the pushrod support then tighten the screws.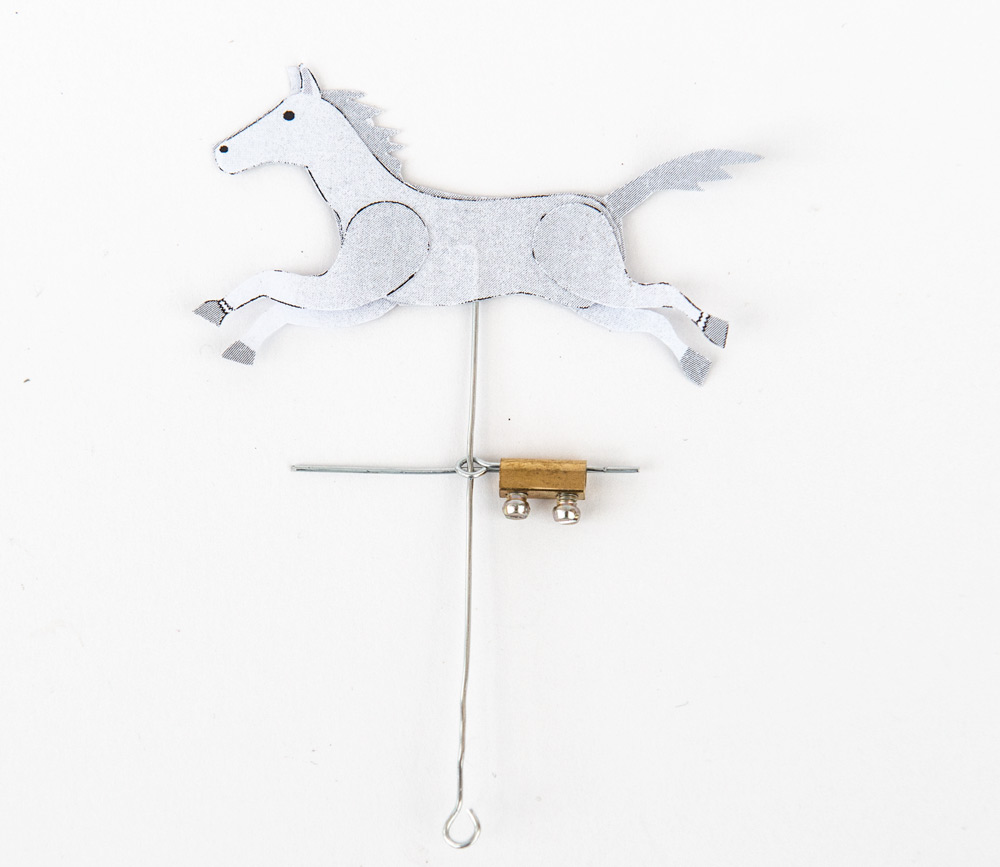 Cut a 3mm wide strip of gaffer tape and wrap it round near the end of the pushrod support.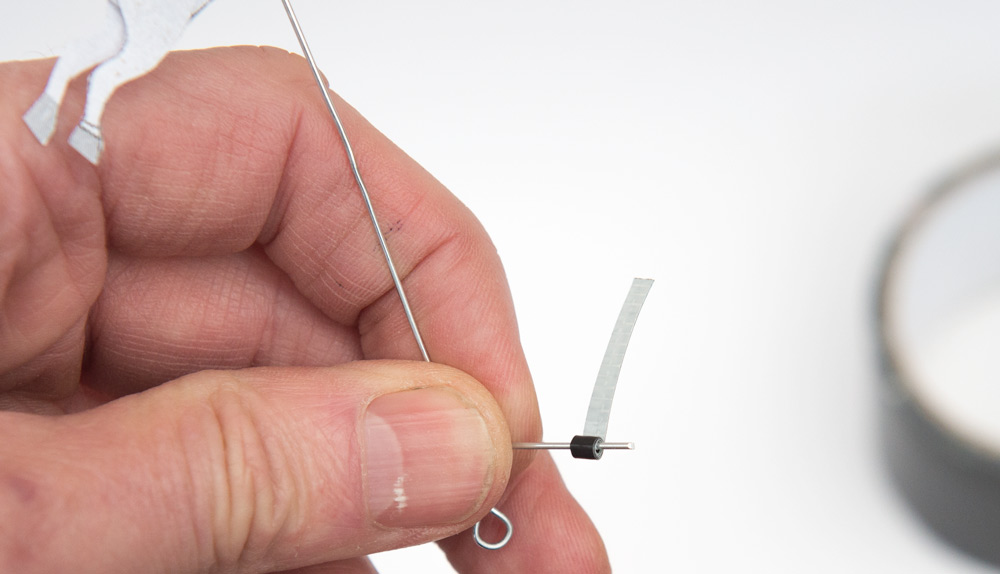 Repeat at the other end of the wire.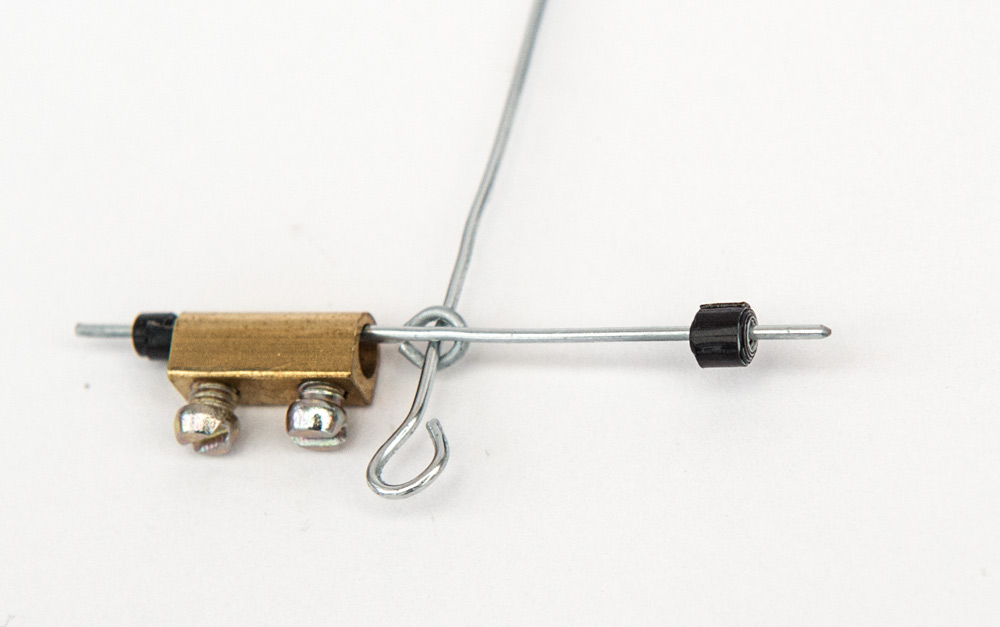 Glue the wing tabs to the body.
Thread the loops at the ends of the wing pushrods over the ends of the pushrod support and trap them loosely into position with another strip of gaffer tape.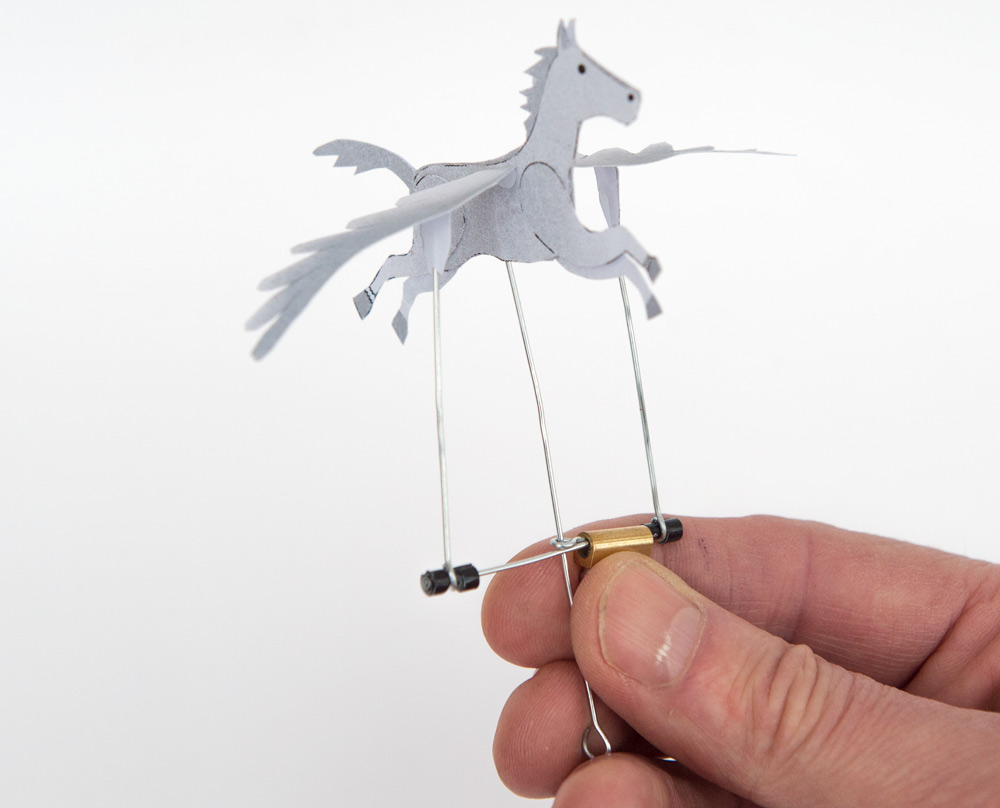 Clip the brass block into place in the peg.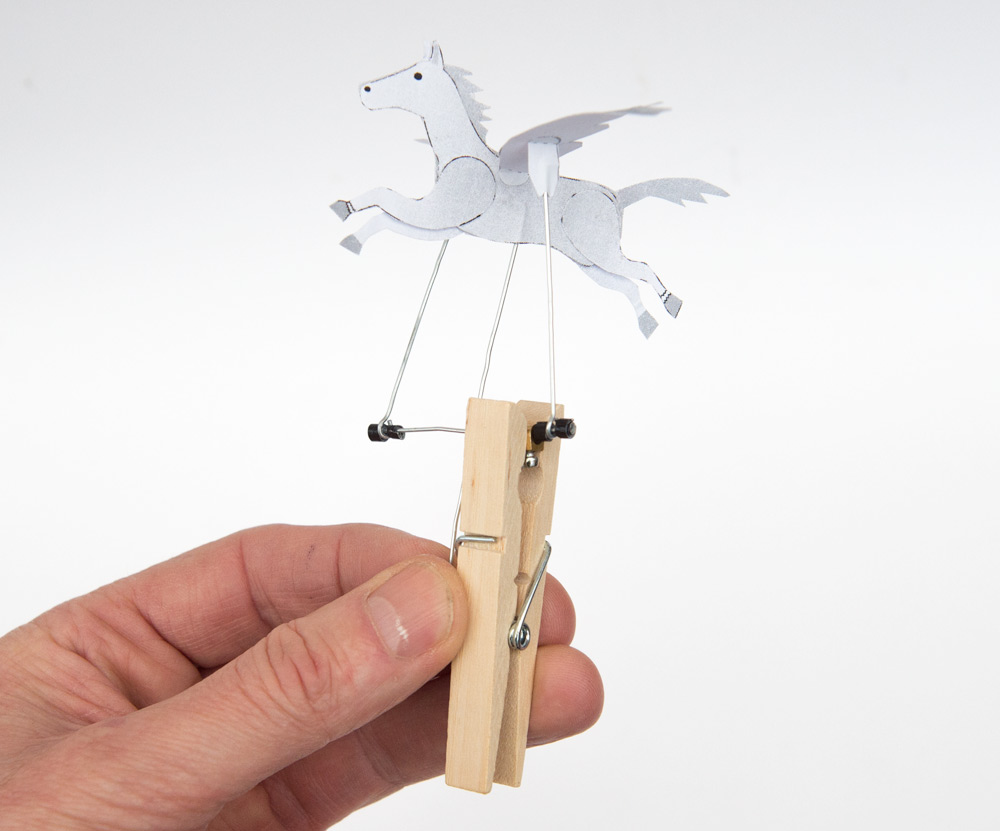 Roll the Core Bush round the handle wire as shown and glue the end down. The bush should be free to turn round the wire. 

Thread the bush into the peg spring.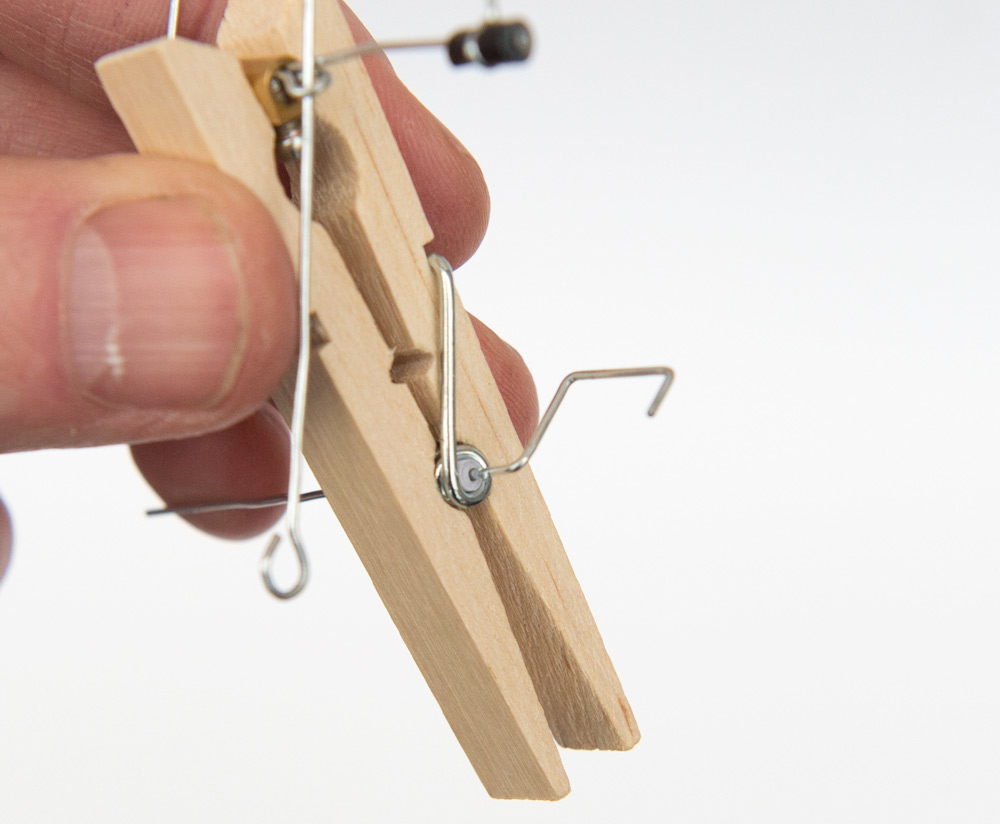 Shape the other end of the handle wire to make a crank handle.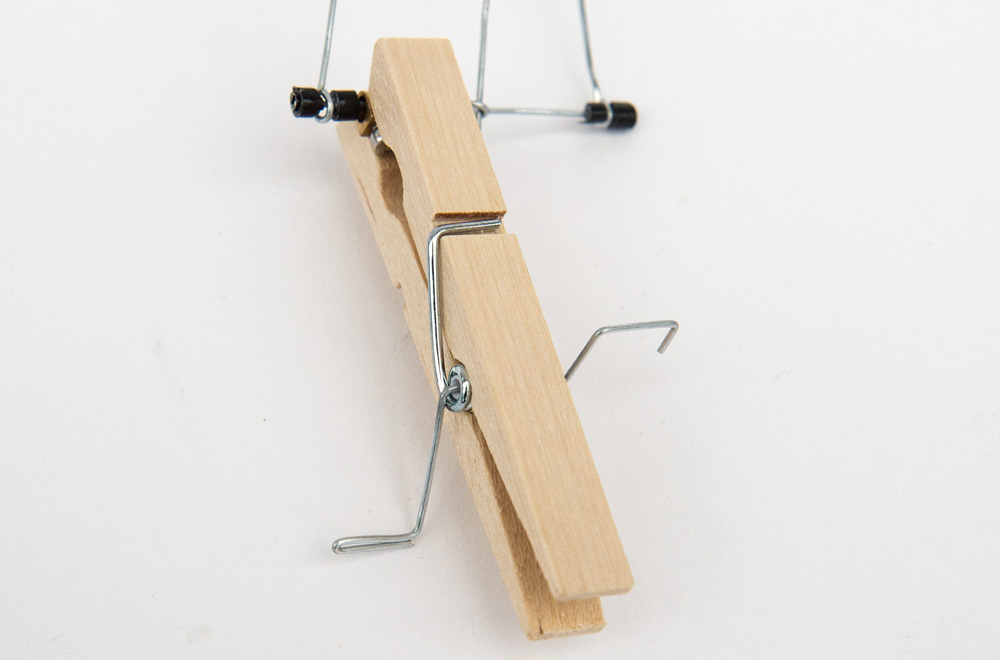 Roll the Crank Axle strip around the crank section of the wire and glue down the end.
Thread the loop on the end of the main pushrod over the paper tube and nip it up lightly with your pliers so that it stays in position but is still free to turn.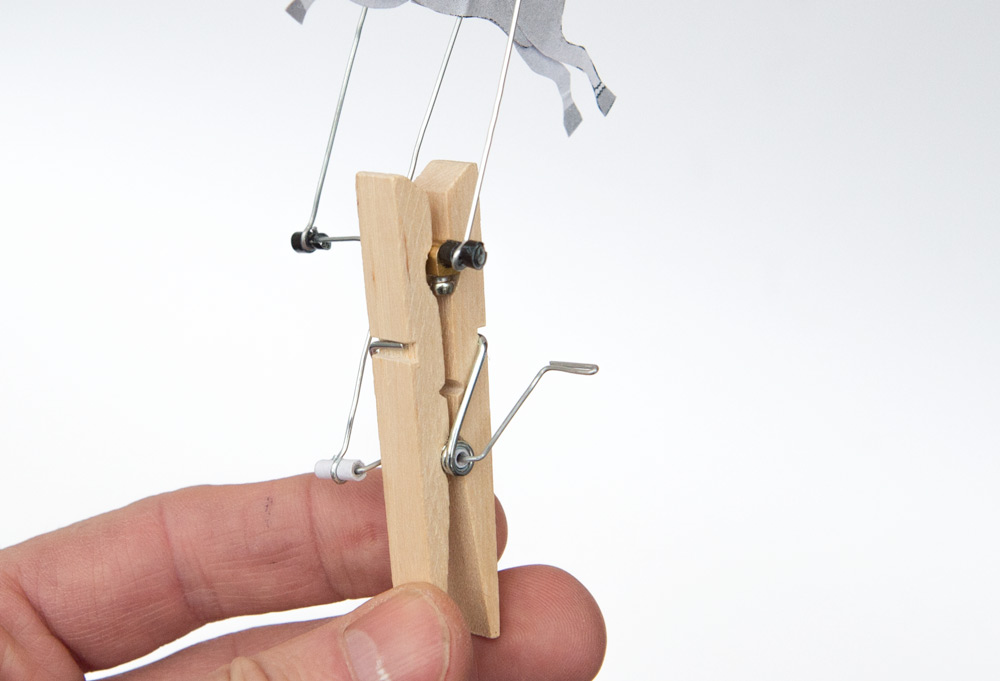 Turn the handle to make your Pegasus fly!