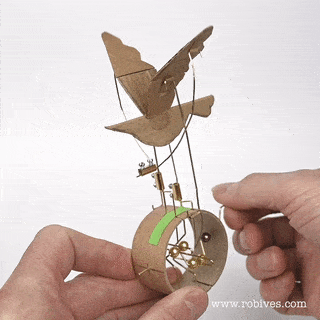 Turn the handle to make the Scotch Bird fly! The offset crank and double scotch yoke mechanism produce an organic flapping motion.
Members can download the fully illustrated instructions for construction by adding to cart and checking out for free! Non-members can join in the fun for £2.50 or equivalent.
Become a member to download this and all the other dozens and dozens of projects on the site for free!