This project comes in two versions. The print version contains a pdf for you to print out onto thin card then cut out with scissors. The cutting machine version comes with the same pdf but also includes files ready for Silhouette Cameo 3 as well as svg and jpg files. This project is suitable to print and cut on most popular paper cutting machines.
I originally designed this model around the year 2000(!) The original version is still available here. I've learned a bit since then so I thought it was about time I updated it.
In Zen philosophy, contemplating the sound of one hand clapping is a sort of koan, a way to free your mind and make you look at things in new ways. Turn the handle on this paper project and you too can achieve enlightenment!
Members can download the parts for free at the link, thanks for signing up! 
Print out the parts onto thin card – I use 230 micron board.
Score the crease lines, cut out the holes then carefully cut out the pieces, or get your cutting machine to do it for you!
Roll up and glue the two axle tubes.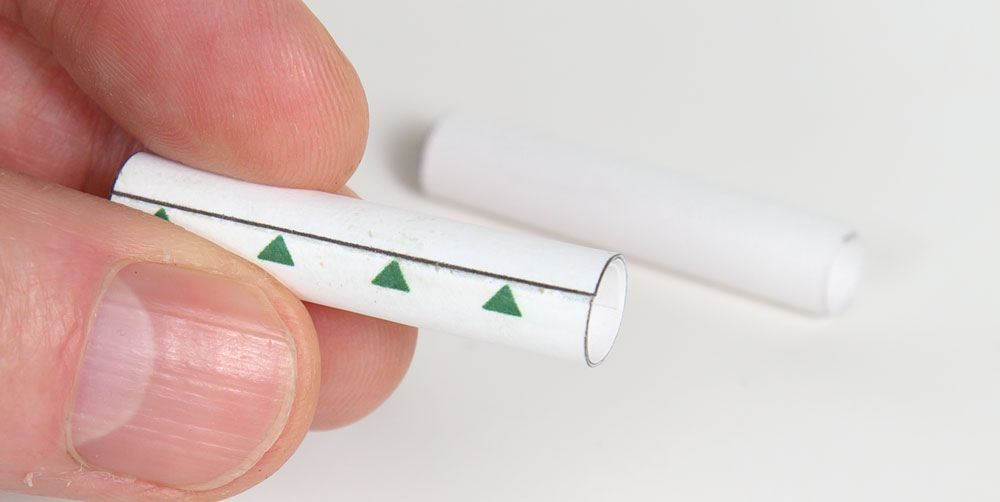 Make the camshaft and make the cam from double thickness card.

Fit the cam to the centre of the camshaft.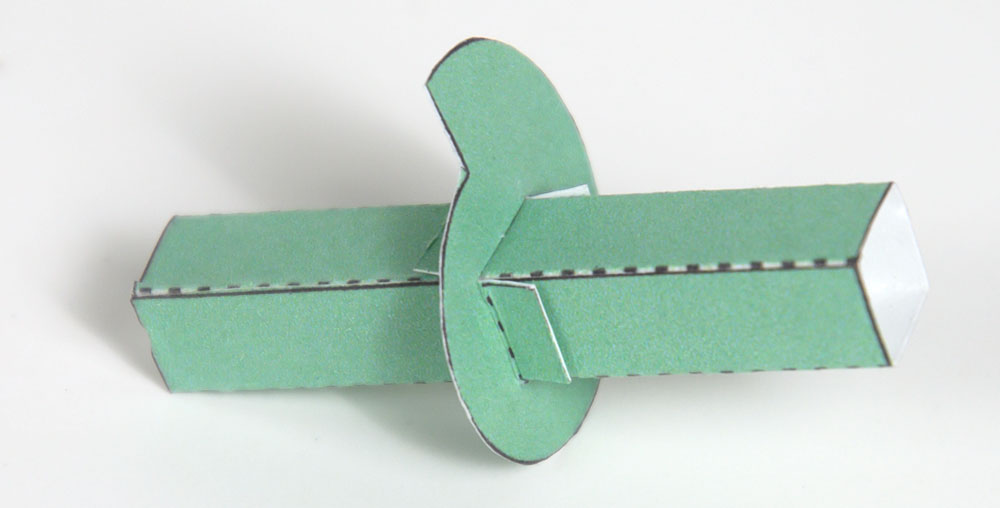 Glue the two axle tubes into position.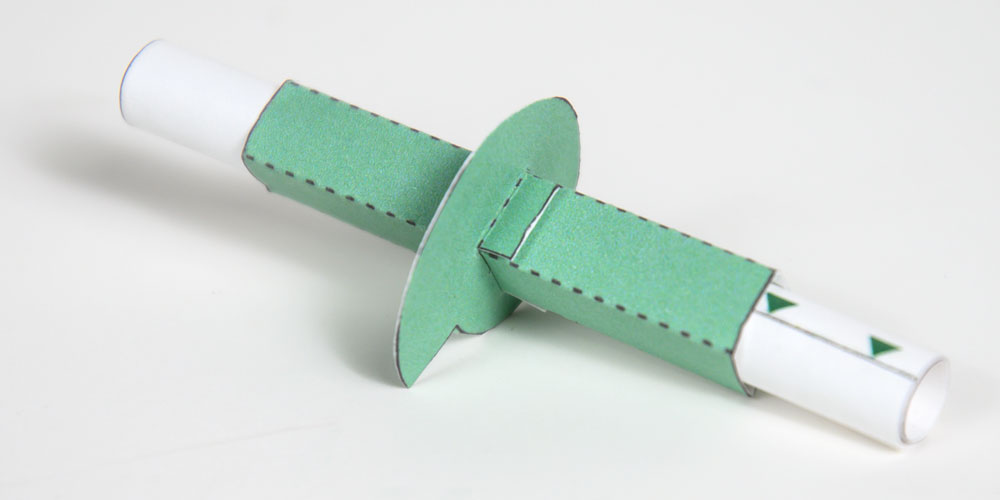 Fold up and glue the box pieces as shown.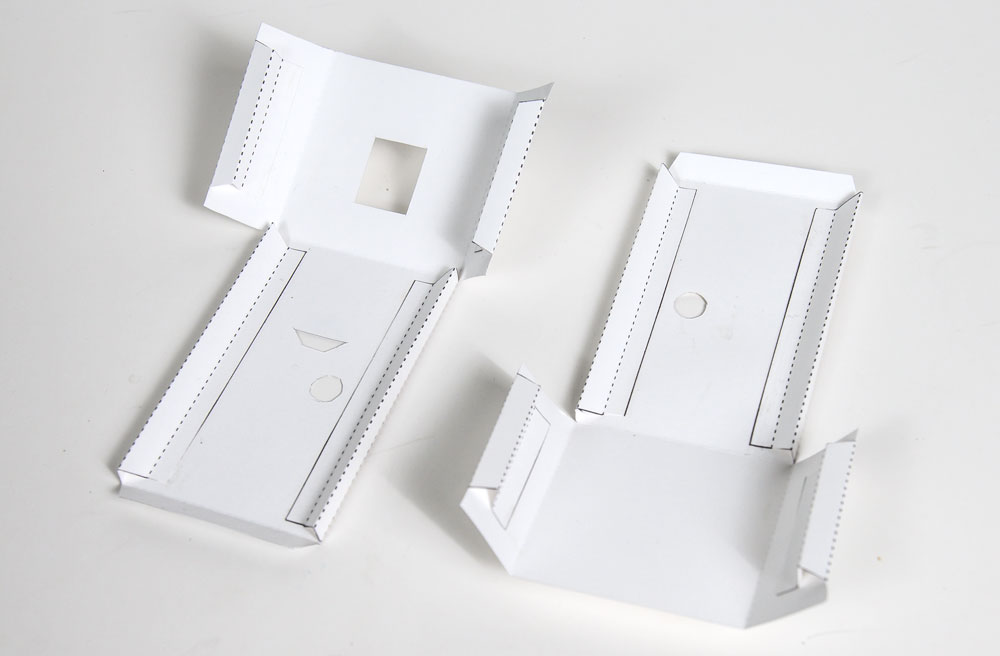 Glue the two parts of the box together.

Fold the box round and fit the camshaft into position. Note the orientation of the cam.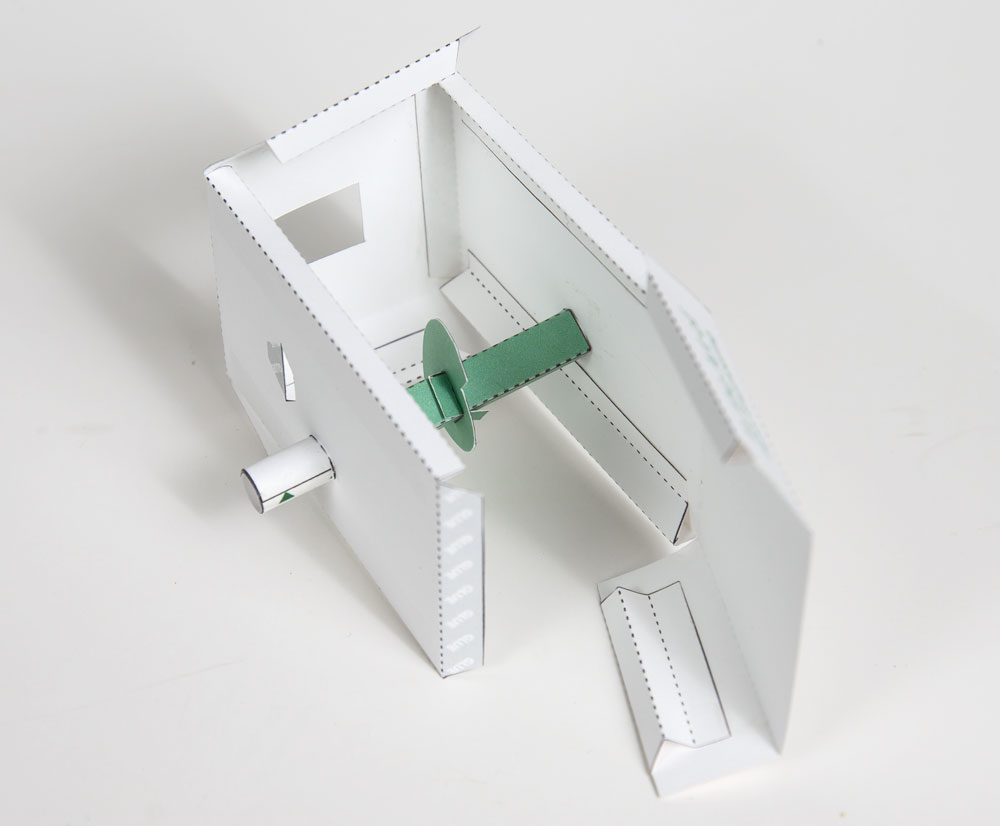 Glue the box closed.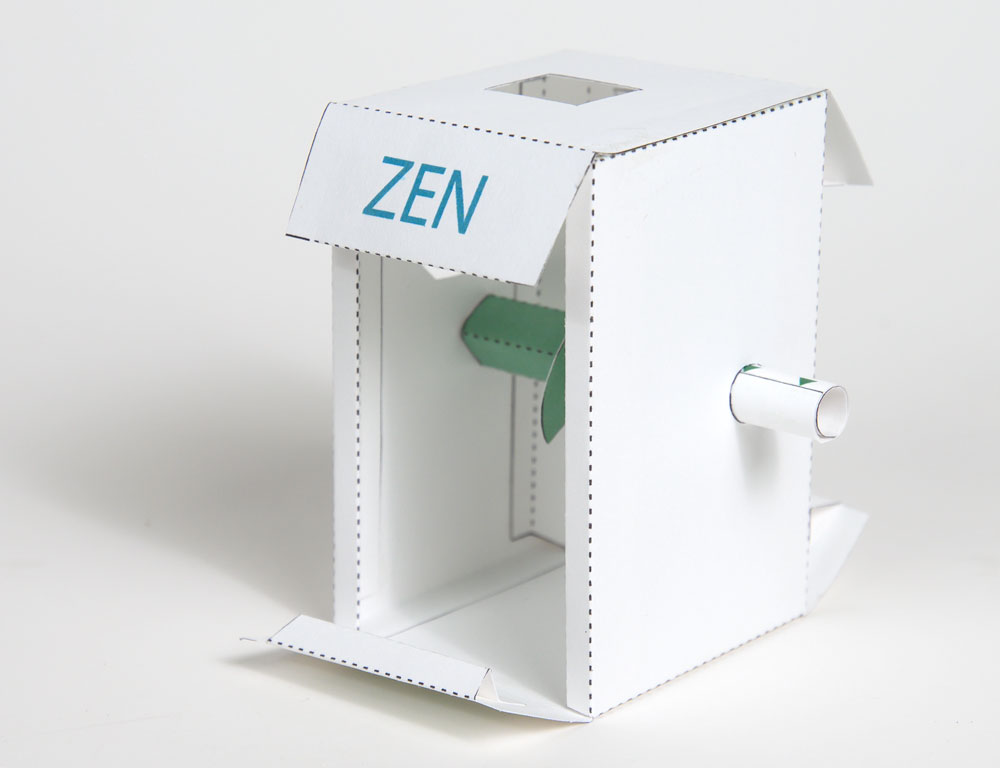 Make the hand from double thickness card. Curve it gently into a more natural shape.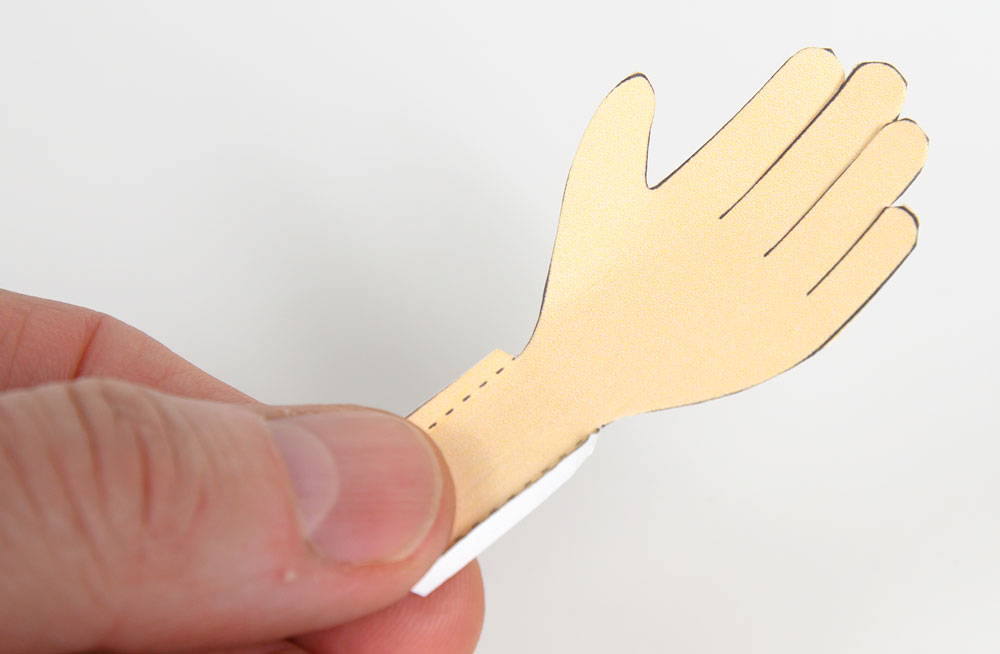 Glue the hand into the wrist section.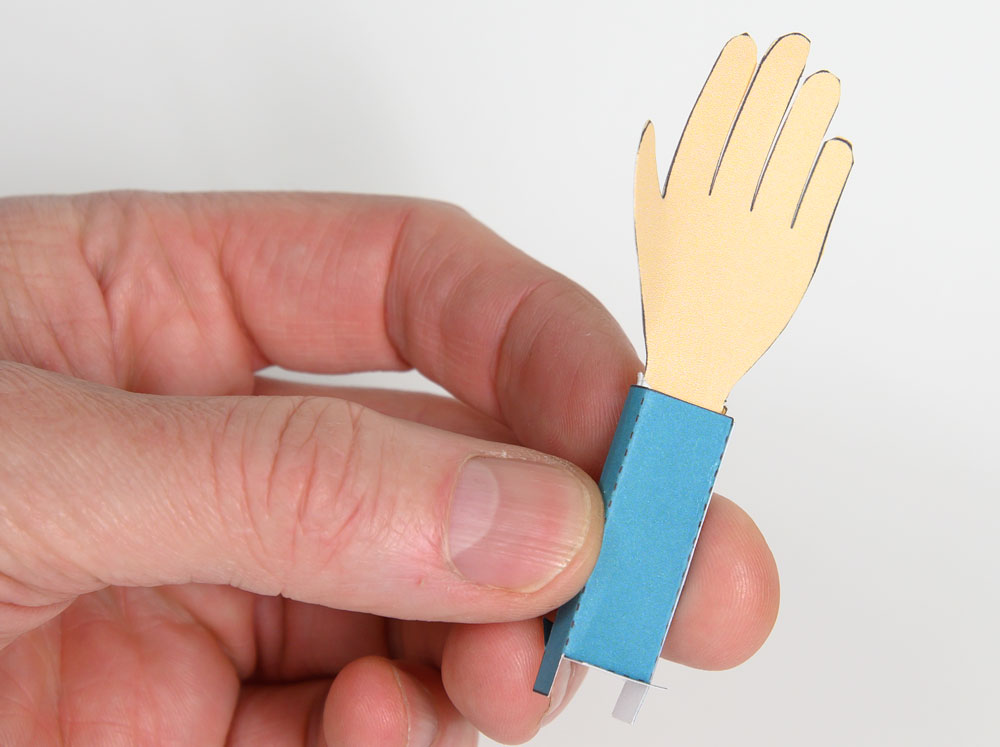 Fit the cam follower into position.
Glue the hand to the cam follower.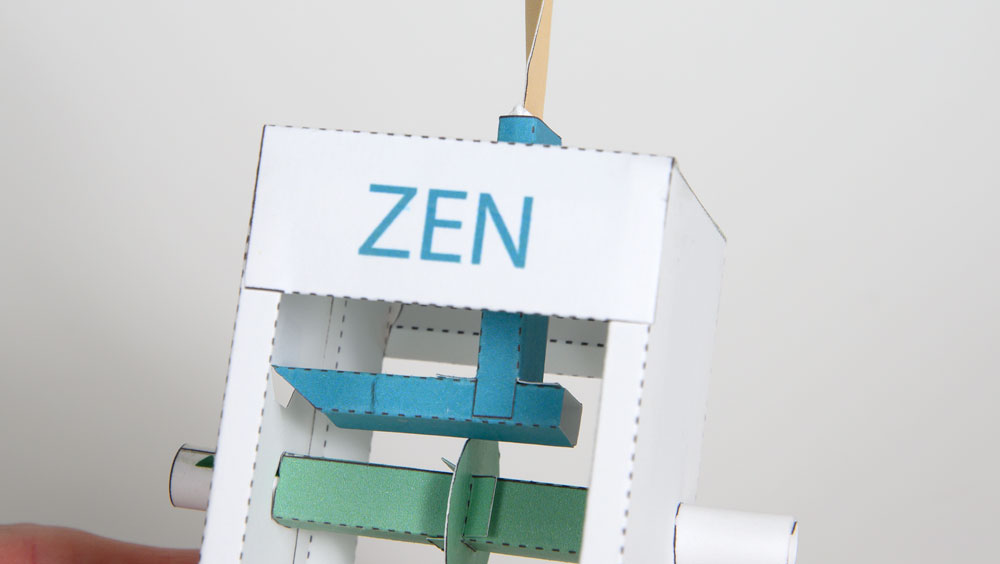 Make the handle in three steps.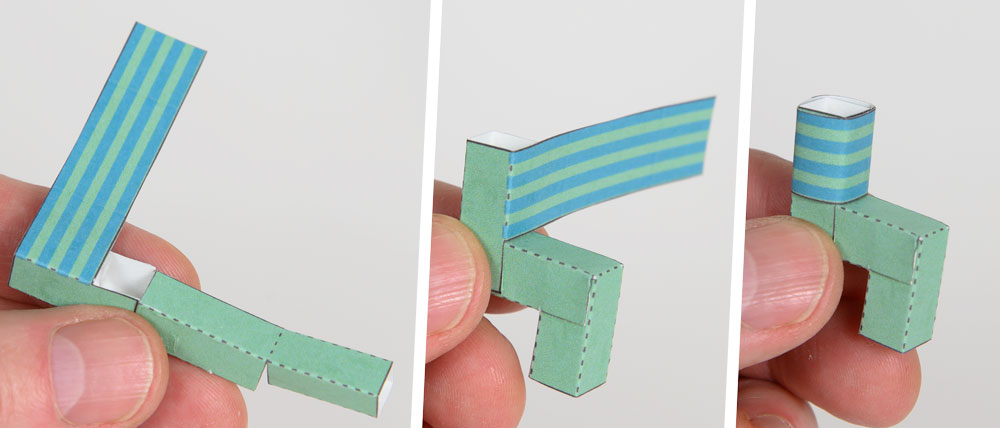 Complete the model by gluing the handle into place. Turn the handle to achieve enlightenment!