Full downloadable instructions to make this Cam-in-a-Box project. Use readily available materials to make your own cam mechanism. Use it as an exercise in pure mechanism or as the starting point for your own automata projects.
The download includes a cutting list, useful templates of all parts…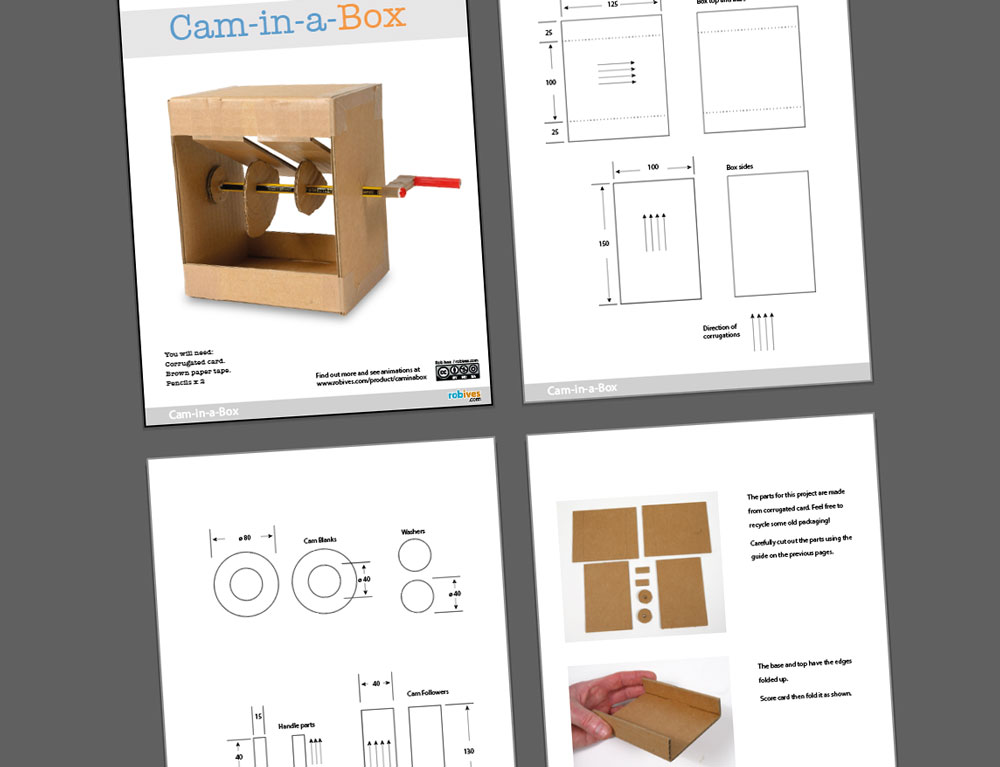 …and easy to follow step-by-step instructions.