Description

I've found another project that I had originally posted on the Flying Pig website many years ago. If you are a member you can download it at the link. It is one that I am particularly fond of so I'm a little surprised that I'd forgotten about it. I reckon it could make an interesting pendulum powered model…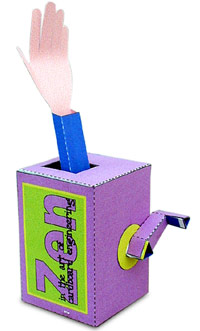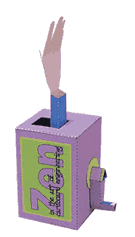 A model to bridge the gap between the precision of the cardboard engineer and the philosophy of the Zen Monk.
Consider the sound of the one hand clap.
Through the crank and the cam the cardboard engineer can stroll through the garden of enlightenment and dip a toe in the pool of infinity. Print out the model and follow the instructions for construction.
Enlightenment awaits.