Poseable legs to download and make. Use them on their own or as the starting point for your own poseable character model. Members can download the model for free from the link. Non-members can join in the fun for £2.50 or equivalent.
Download and print out the parts onto thin card. I used coloured card for a colourful model.

Roll around the axle pieces and glue them down.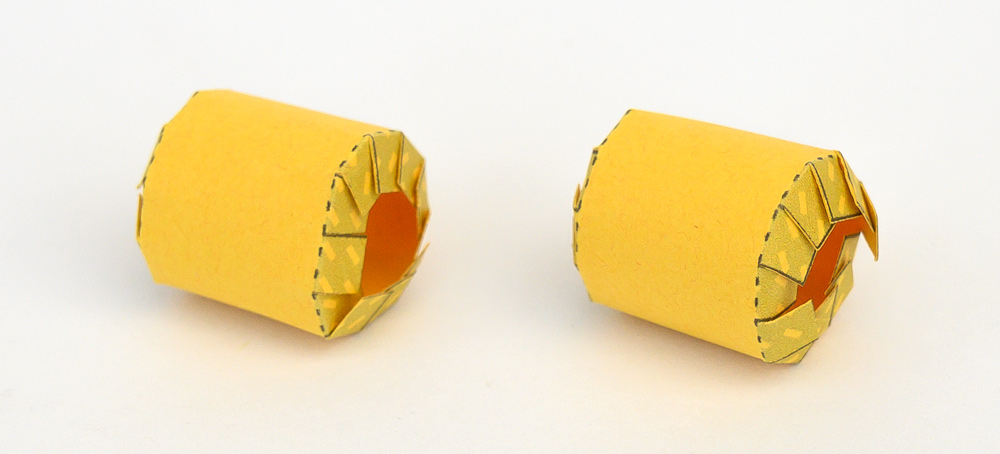 Assemble the foot.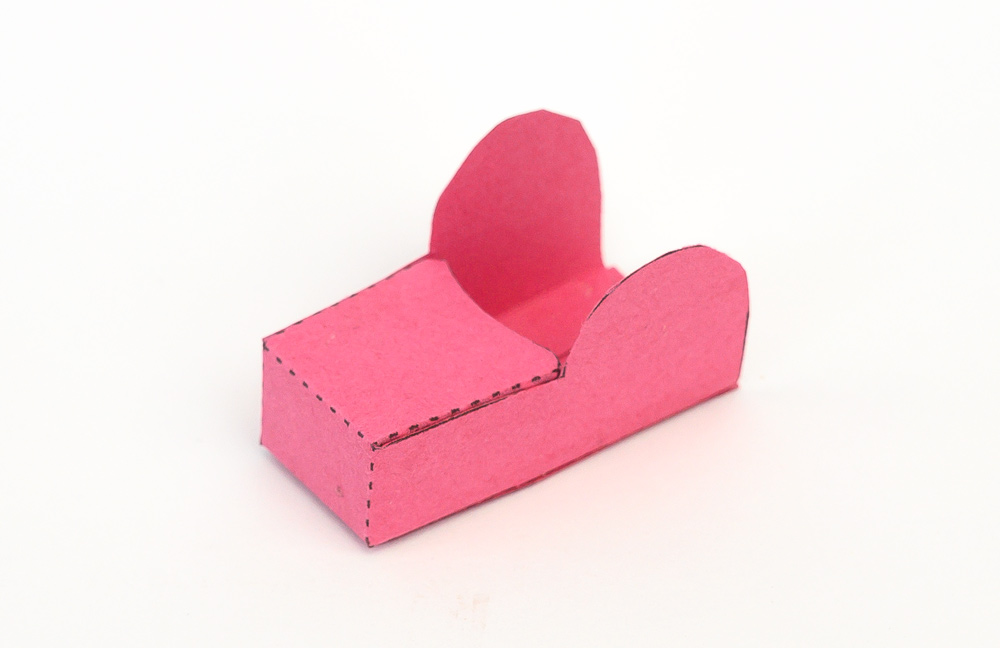 Fold round and glue the upper and lower leg. Curve the tabs gently but don't glue them yet.

Fit the axles into the lower legs. Roll the long tabs round and glue them o the other side of the leg. Don't get any glue on the axle pieces, they must be free to rotate.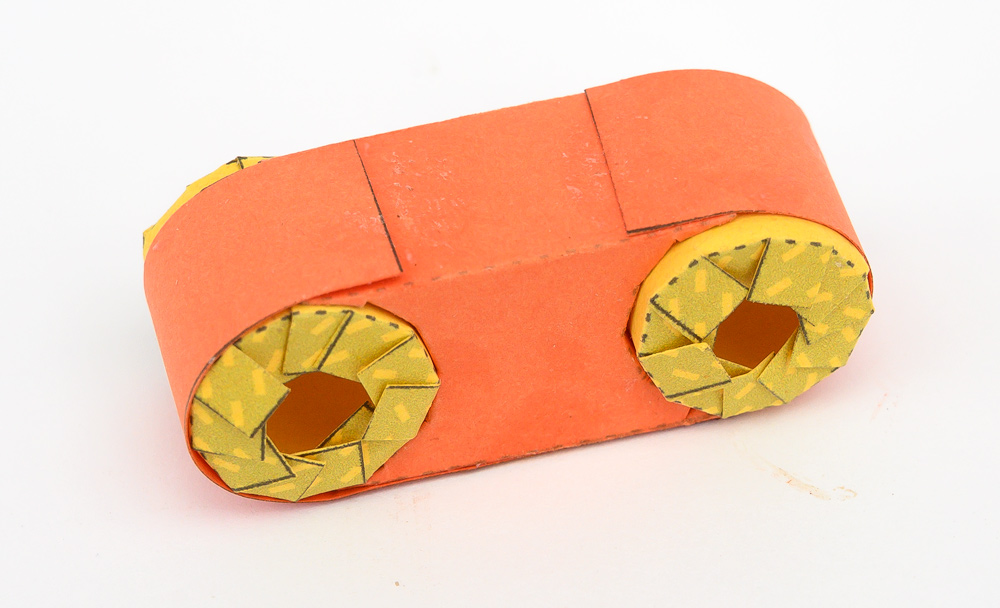 Glue the foot to the end of one of the axles. You should be able to flex the foot once the glue has dried.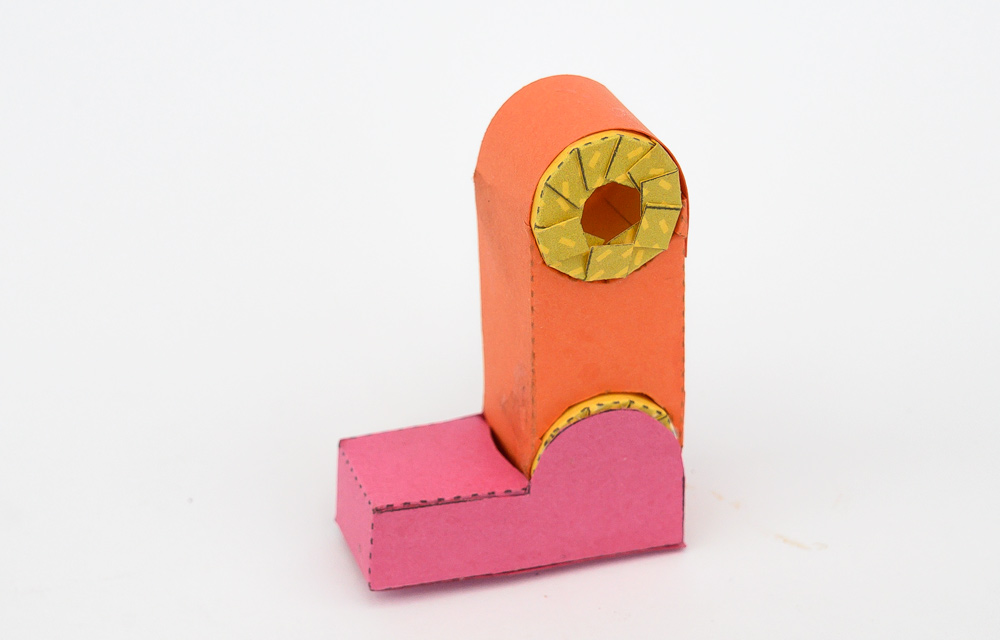 Glue the upper leg to the other axle. Make the other leg in the same way.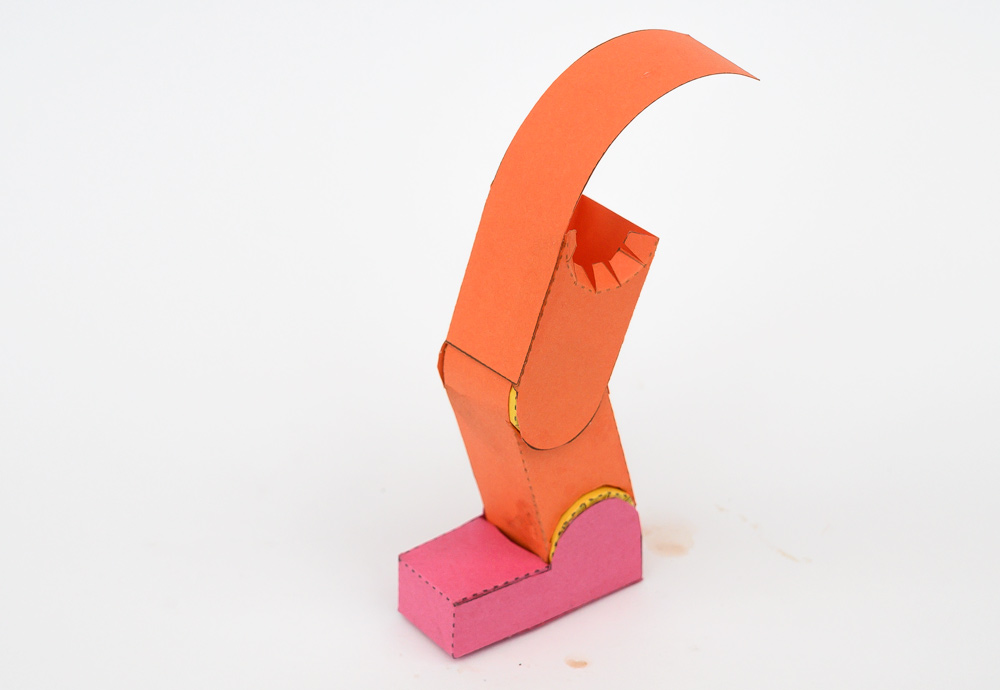 Roll round and glue together the hip tube.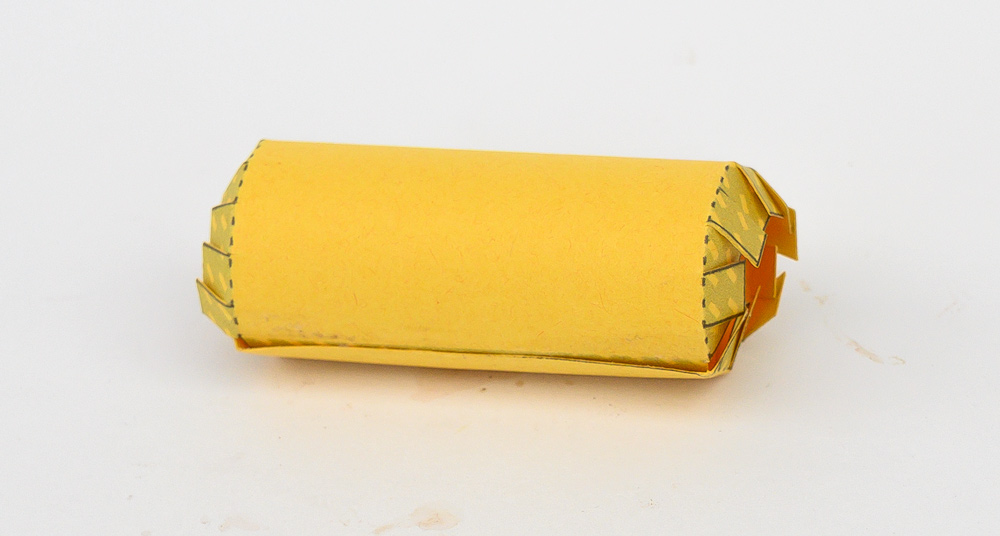 Roll the long tab round it down so that the hip tube is free to move.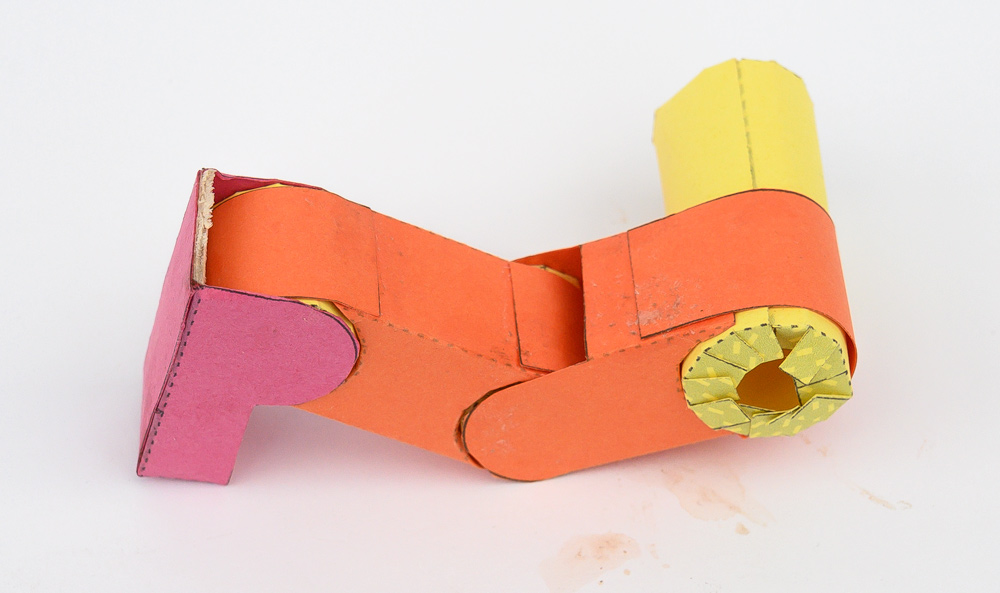 Repeat with the other leg to complete the project.