Daughter #1 has returned to University in Worcester where she is studying Graphic Design. I wanted to post her some bits and pieces and thought it might be nice to fashion and tear-open envelope for the purpose.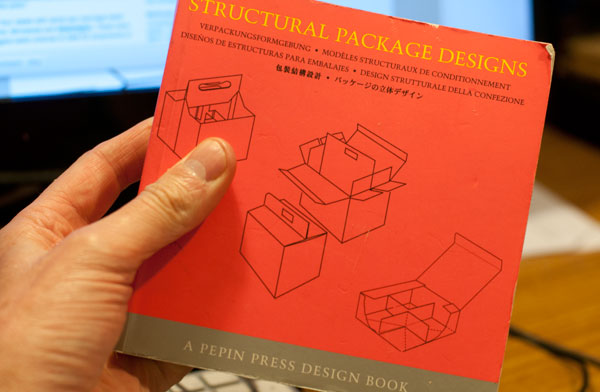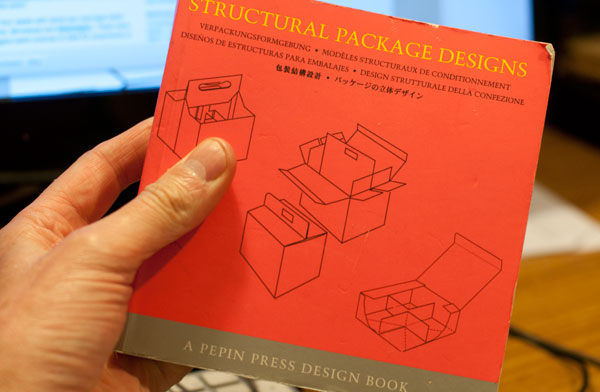 After a quick search around the house I failed to find any unopened rip tabs so I had a look through my favourite packing book to see if there was anything there.
---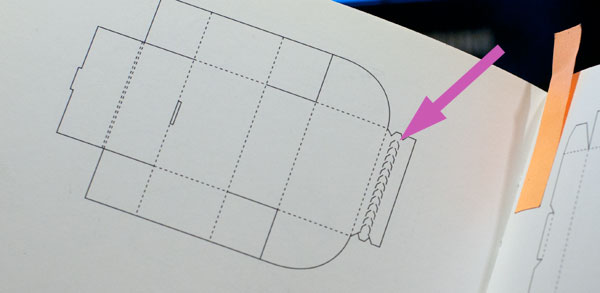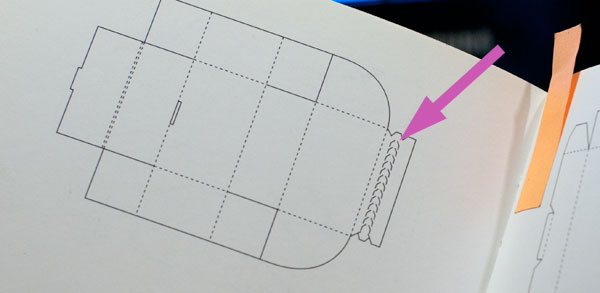 Sure enough, this layout showed up.
---


Without scale I had to guess the dimensions. My first attempt was seven millimeters wide.
---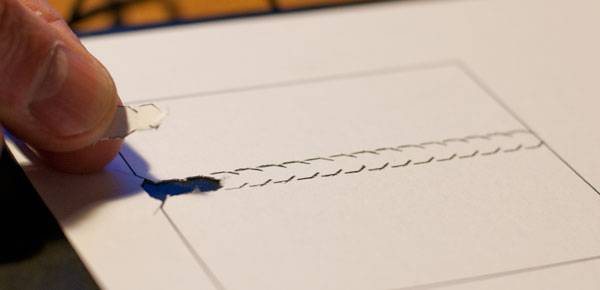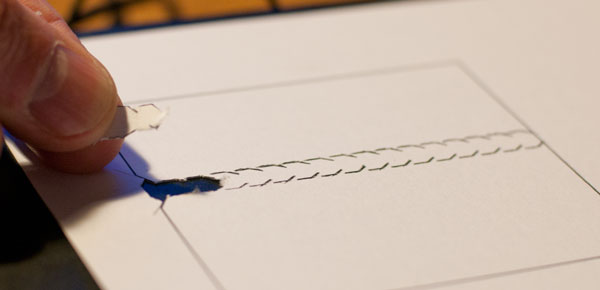 It fell apart at the first pull.
---


I changed the dimensions, almost doubling the width and lengthening each individual unit.
---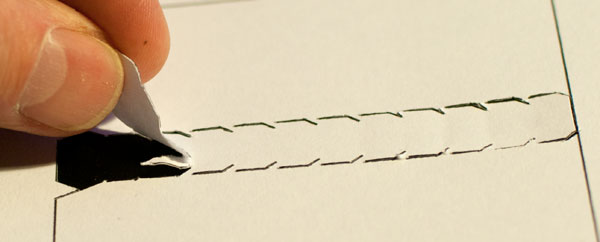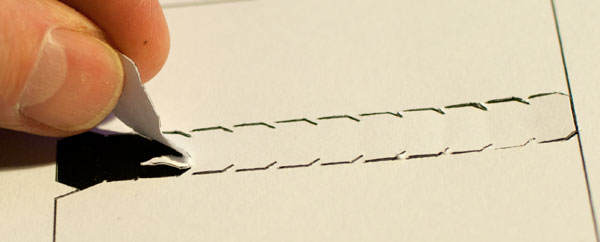 It still ripped. This time, though, I suspected other problems than just the dimensions. Sure enough, when I pulled at the other end of the tab it unzipped perfectly! Not for the first time, the illustration in the book was incorrect.
---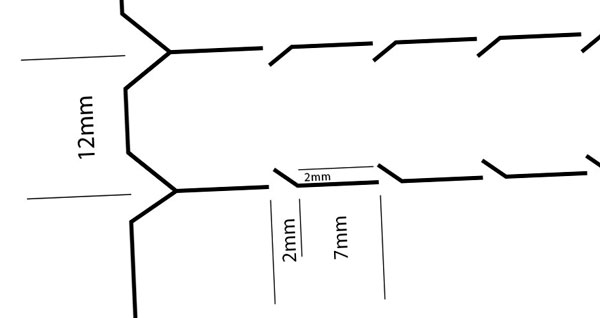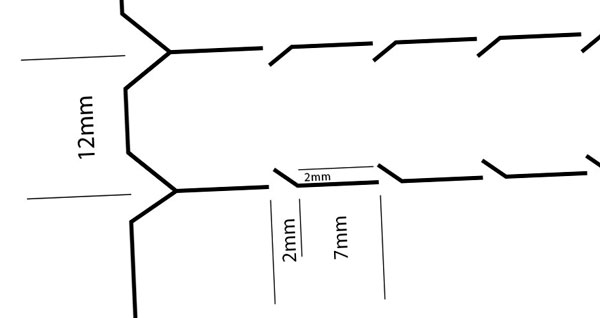 I flipped the base units around and tried again.
---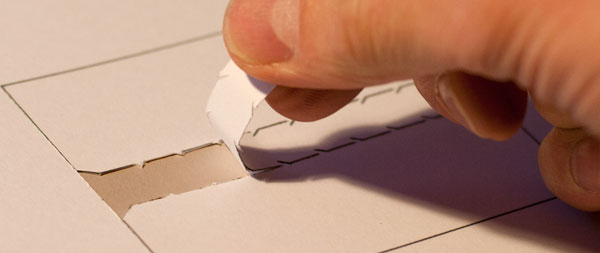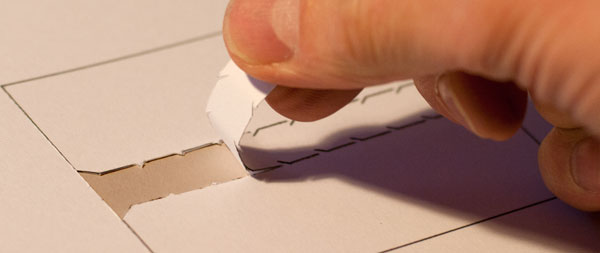 Perfect!
---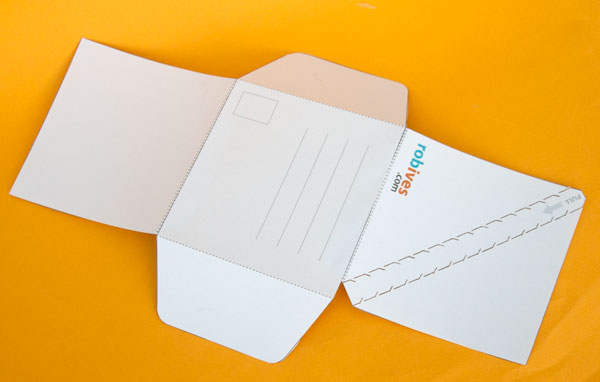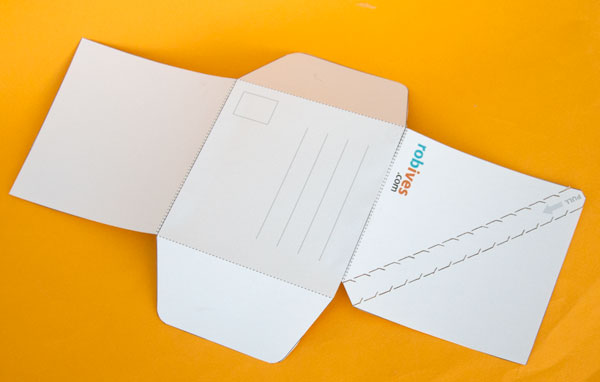 Rather than just making a normal envelope I thought I'd try a diagonal rip tab. It works a treat! And so, without further ado, I present the rip tab envelope. If you are a member you can download it from the link at top of the page and make your own. Print out the parts onto thin card, score the dotted lines and carefully cut along the solid lines before carefully cutting out the pieces. Glue the top and bottom pieces to the centre piece as shown.
---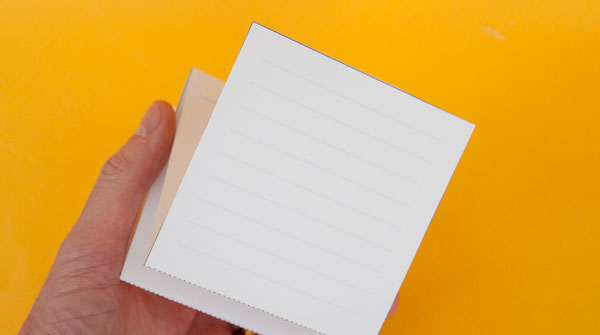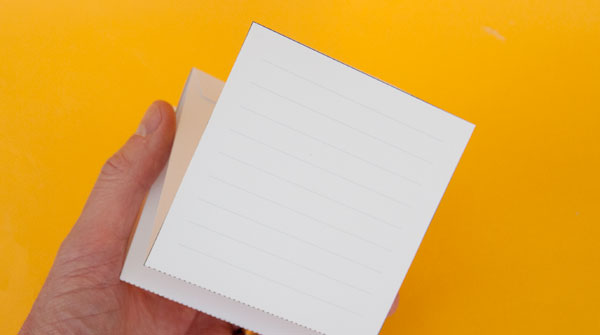 I printed two copies of the page glued together to make more room for writing.
---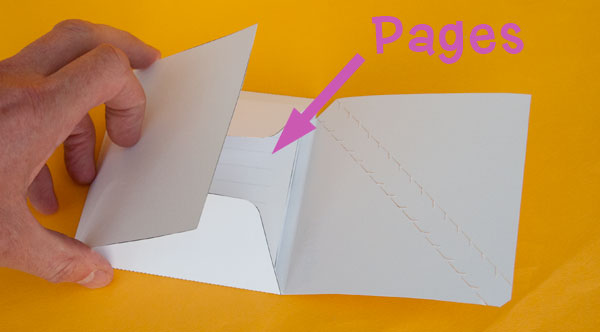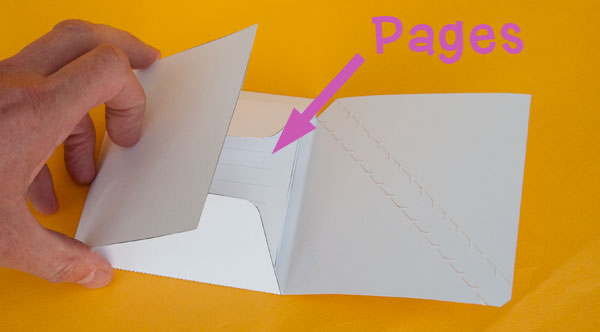 Fold the envelope round the pages.
---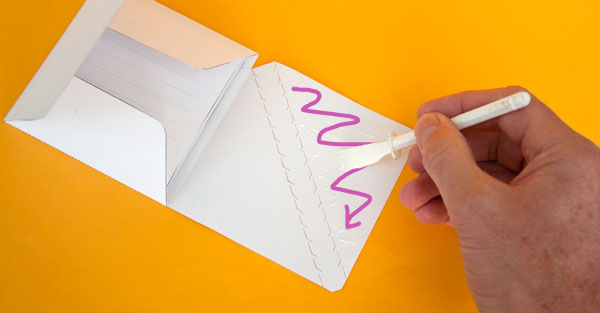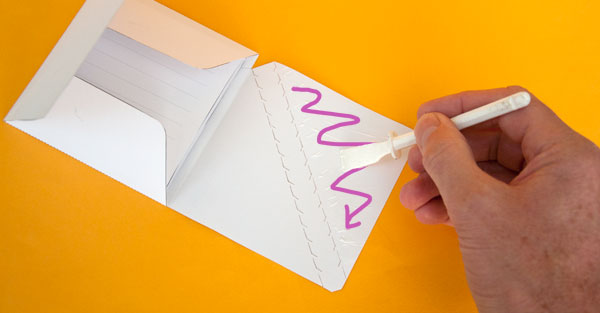 Apply an even layer of glue to the outer triangle as shown. Don't get glue on the rip tab. Fold round and press down.
---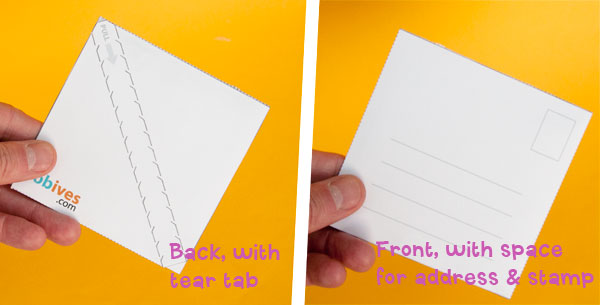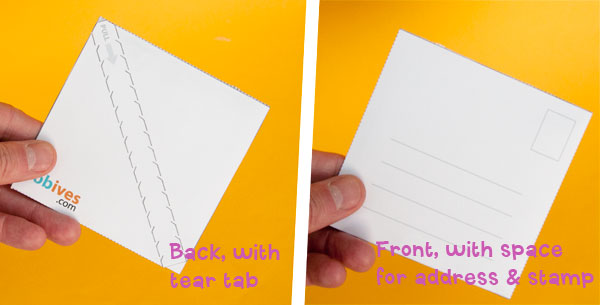 This picture shows the front and back view of the envelope ready for an address and stamp.
---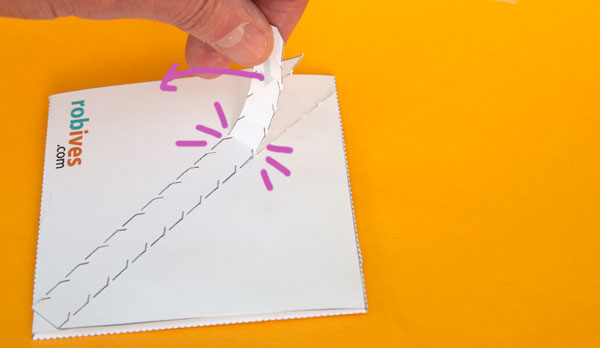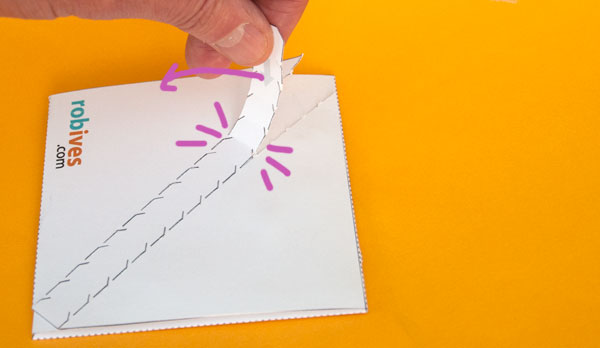 Rip the tab to open the envelope!