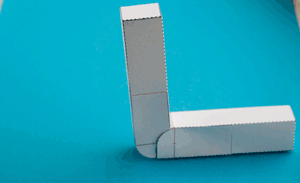 An experiment in pose-able elbow joint technology. The aim of this joint is to create a single axis joint with ninety degrees of movement that will stay in whatever position it is placed. It is intended to be an elbow or knee joint in a pose-able paper character. The result has no holes so can be can out using only scissors.
If you are a member you can download the parts for free at the usual link. Thanks for your support!
---


Download the single sheet and print it onto thin card (I used 230 micron which is roughly 67lb). Score along the dotted line and cut out the parts.
---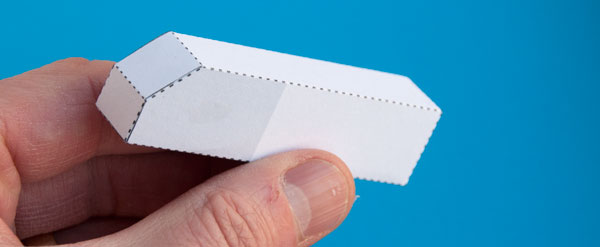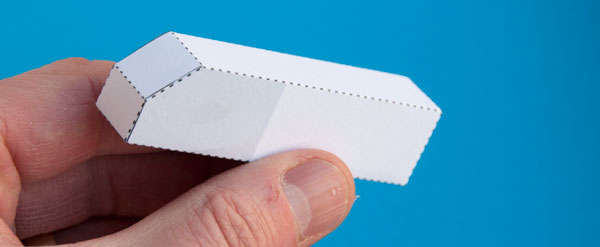 Fold up and glue the two boxes.
---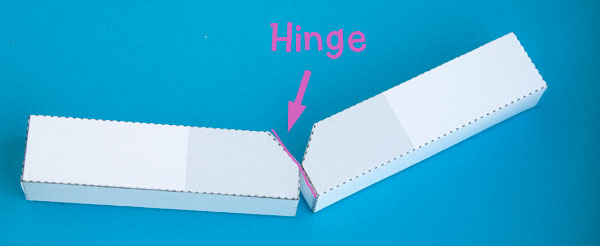 Join the two boxes together so that the hinge runs in a straight line from one box to the other.
---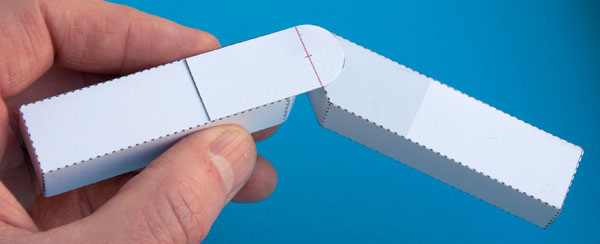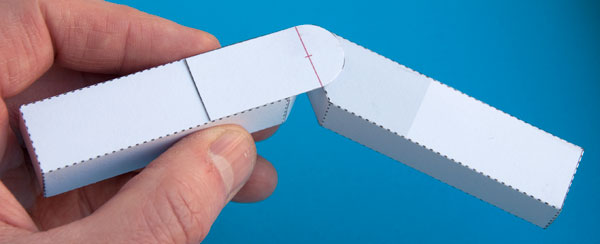 Fold over the two semi-circle ended covers and glue them down to make double thickness card.
Glue the covers onto one each side of the box so that the small red cross lines up with the point that the hinge goes from one box to the next
---


Glue the cover piece into place so that it covers the semi-circular end covers. Make sure that it is free to move!
That's it. Once the glue is dry, the elbow joint should be moveable but should stay in position once you stop moving it.
I'm going to try a slightly tapered arm next with perhaps a rotating wrist at the end.