Here's a simple but fun project I think that you might enjoy making. The mobius snake is a single piece model that rolls round and glues to make a snake eating its own tail. The twist being the twist in the paper which give the mobius strip its mysterious properties.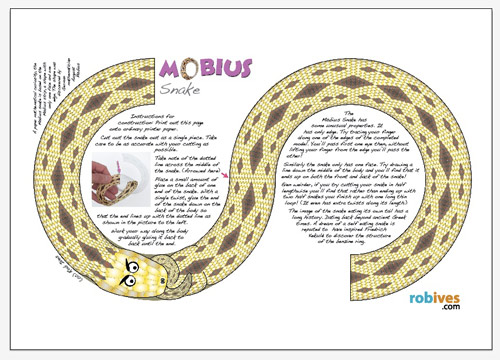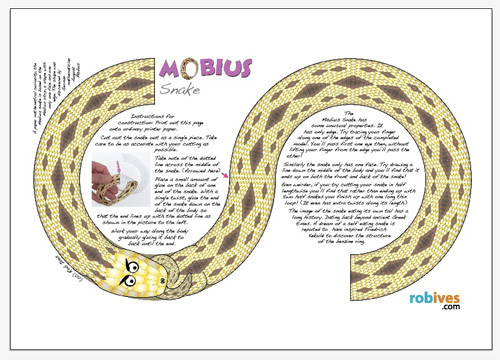 As a member you can can download the file at the end of the blog post. Print it out onto ordinary printer paper, cut it out and away you go!
---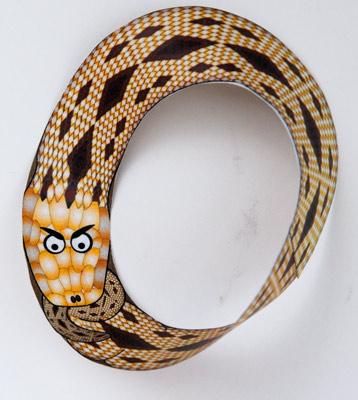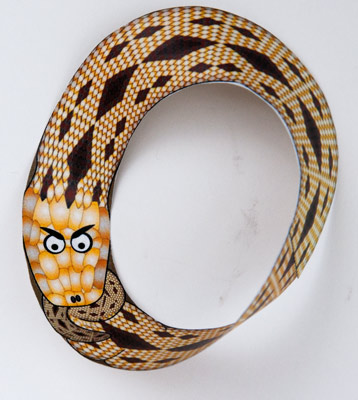 Here is the finished model in all its simple glory. The mobius strip is a mathematical curiosity discovered in the 19th century – In its simplest form it is a strip of paper with a single twist glued into a loop. The weird thing is that, because of the twist the mobius strip has only one edge and one face. Trace your finger along one edge and without lifting it from the model you'll pass by both eyes before returning to your starting point!
---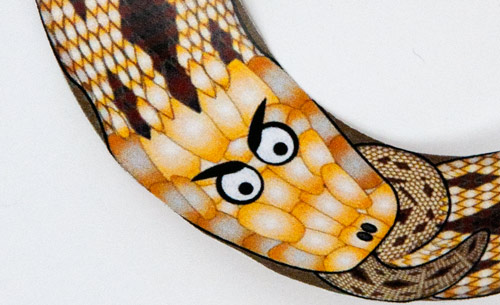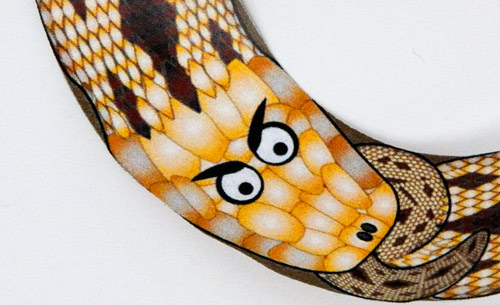 Close up detail of the head.