Downloadable interchangeable cam model. Build the model and learn first-hand how cams work! If you are a member, first of all, thank you – I couldn't do this without you! Secondly, as a member you can download the parts at the end of this blog post. None members can download the file for a modest fee, for which, thank you as well. Print the parts out onto thin card (230 micron / 230 gsm is perfect)
Score along the dotted lines and cut out the circular holes before cutting out the pieces. (Don't cut out the square hole in the box top. Follow the instructions below to complete the model.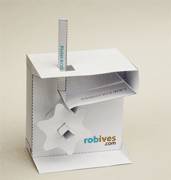 The completed Interchangeable Cam model.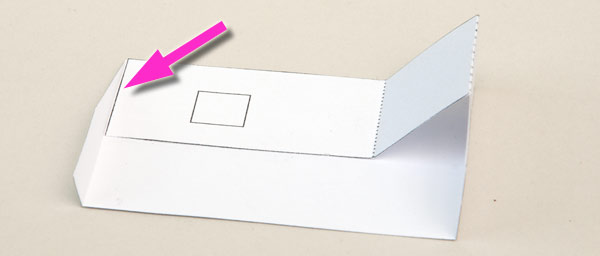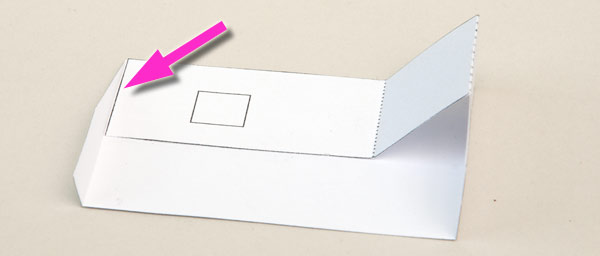 Fold round and glue down the box top as shown above. Make sure that the end touches the crease line at the point arrowed. Set it to one side to let the glue dry completely.
---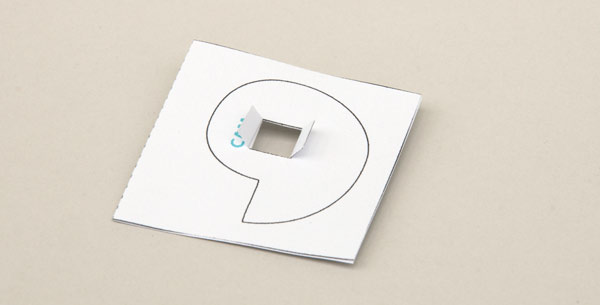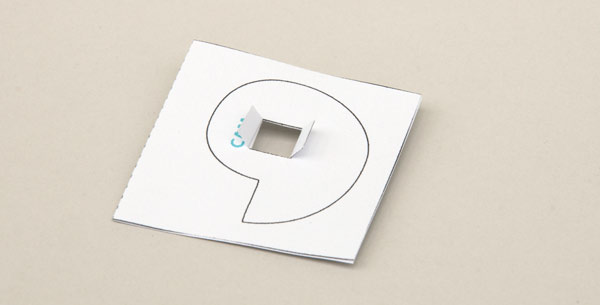 Fold over the cam and glue it together. Make sure you don't get glue on the four tabs.
---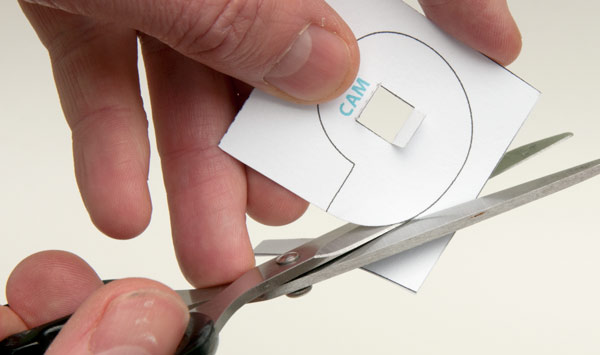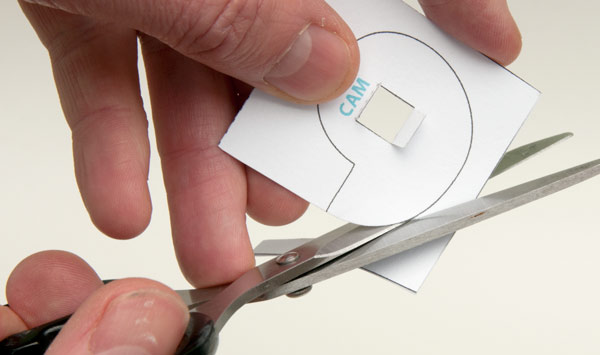 Cut out the cam.
---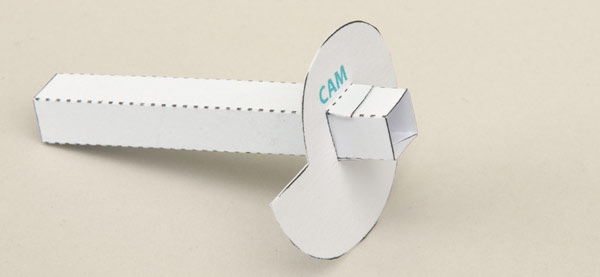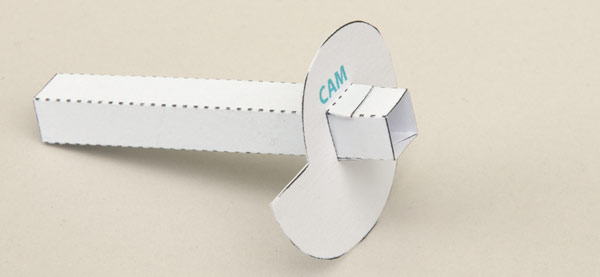 Make up the cam shaft and glue the cam in place, make sure that the orientation is the same as in the picture.
---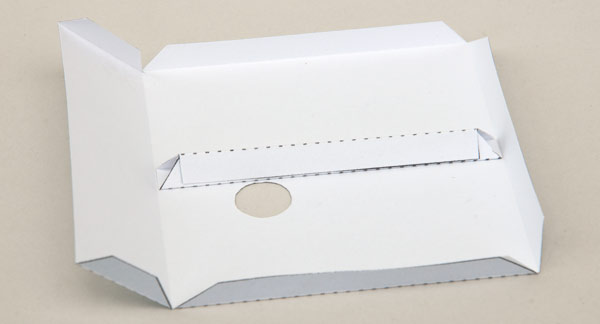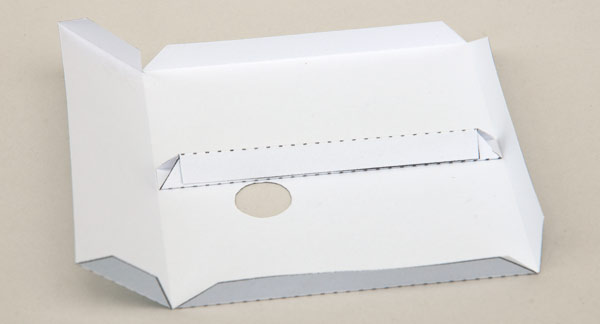 Fold round and together the two box stiffeners. Glue them to the inside of the box parts so that they are just above the circular hole.
---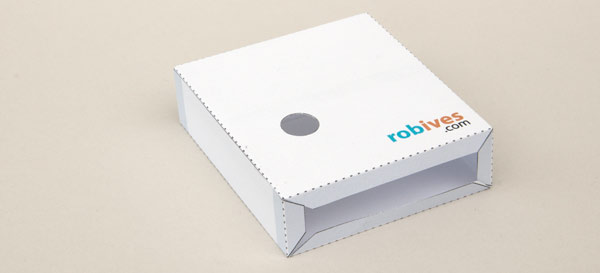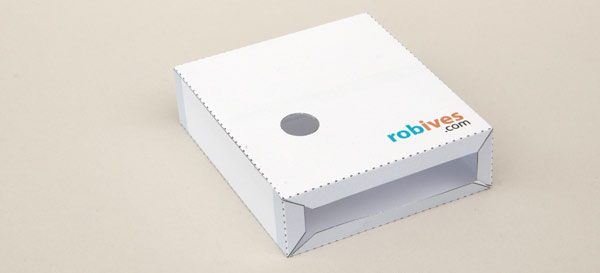 Glue the two box halves together as shown.
---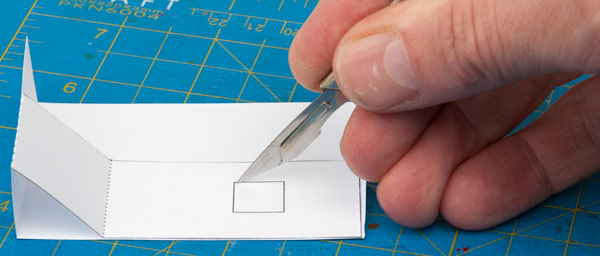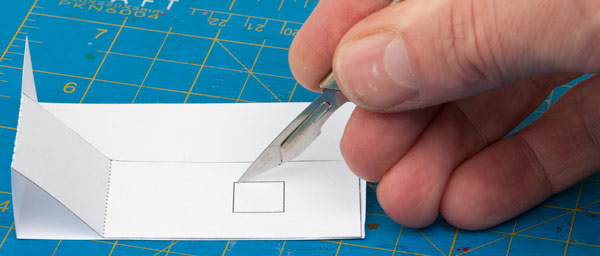 Retrieve the box top, carefully cut out the square hole through both layers of card.
---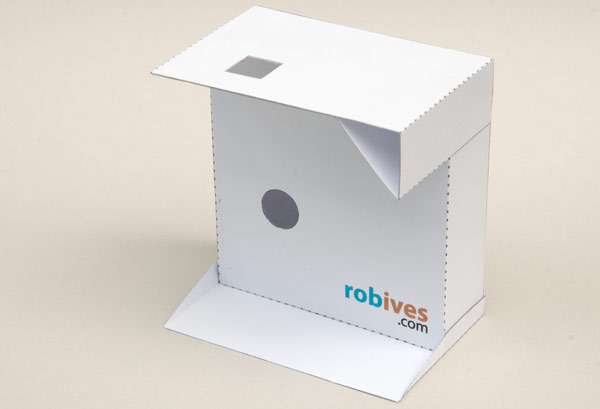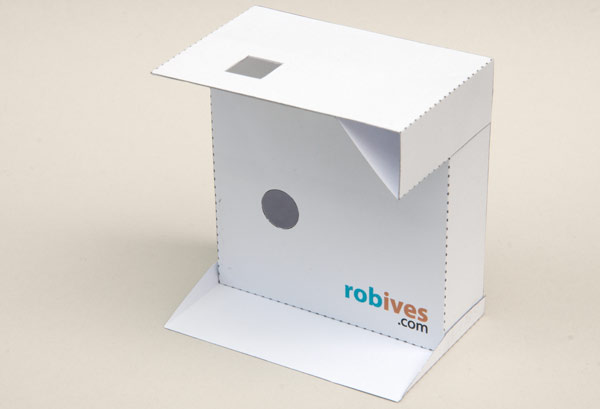 Glue the top and bottom of the box to the box, use the grey areas for alignment.
---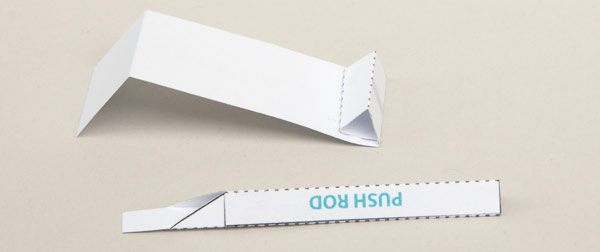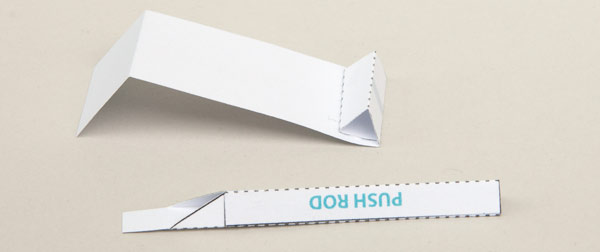 Make up the cam follower and and the push rod.
---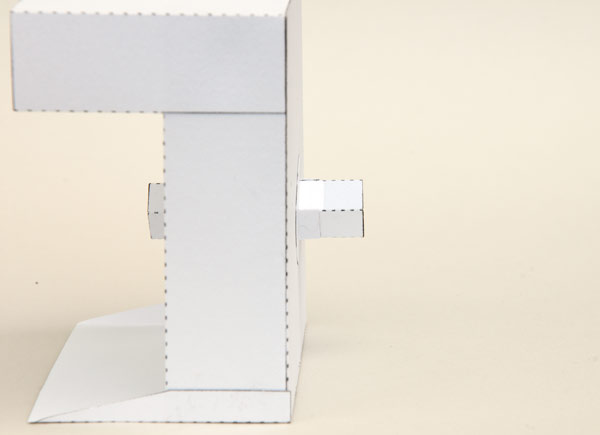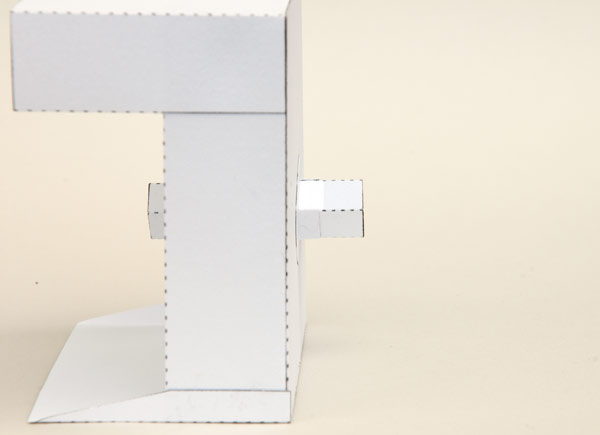 Thread the drive shaft through the two holes in the box. Note the square grey areas are to the back of the box. Glue on the washers making sure that the drive shaft is free to rotate.
---


Assemble the handle in three steps. Fold round the handle parts to make a square section. Fold one section into the other and glue down. Roll round the long tab and glue it down.
---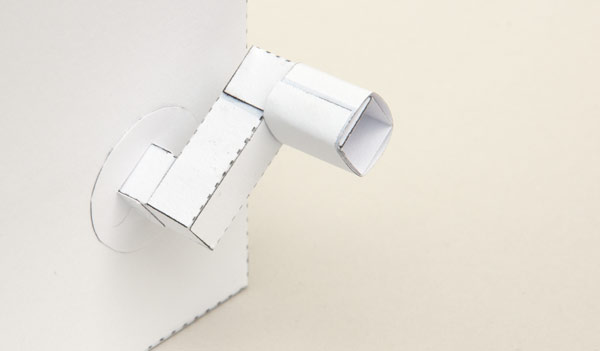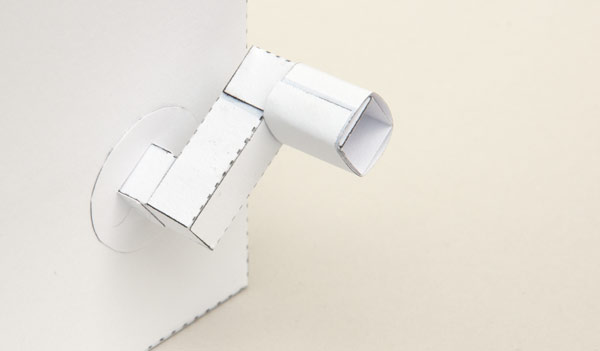 Glue the handle to the drive shaft.
---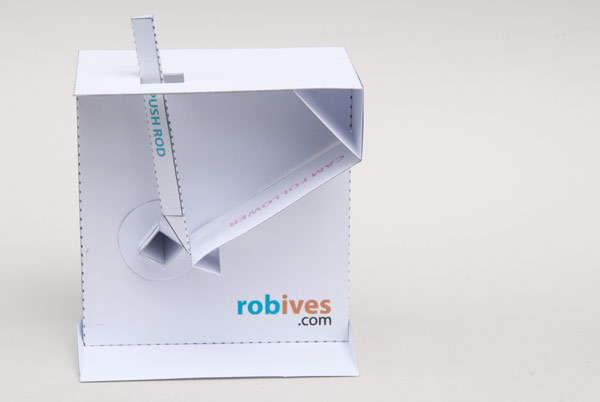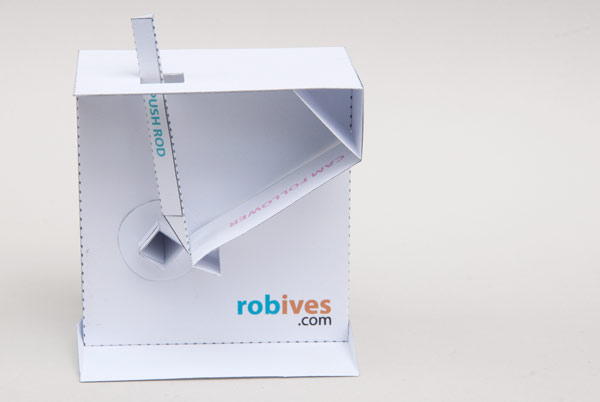 Glue the cam follower to the box top then glue the push rod to the cam follower.
---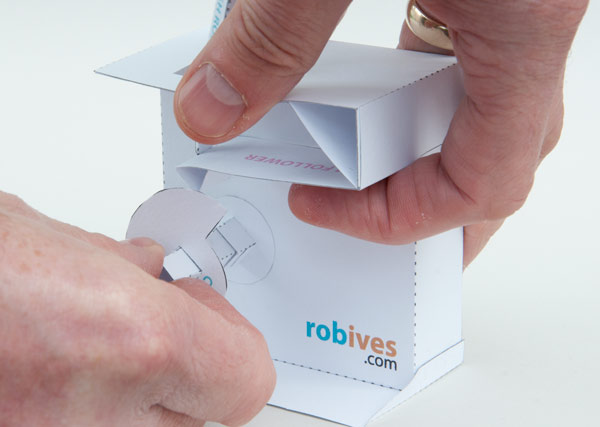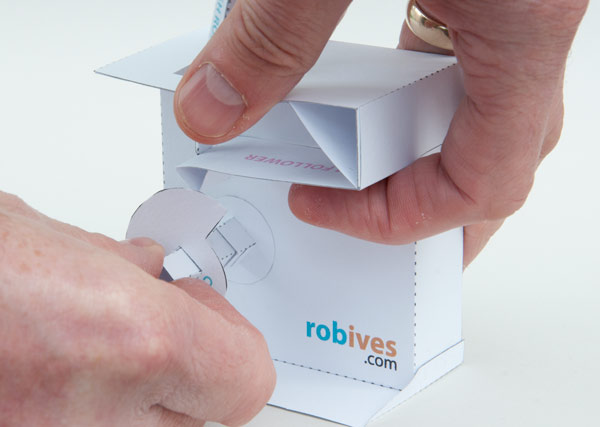 Complete the model by slipping the cam into the drive shaft.
---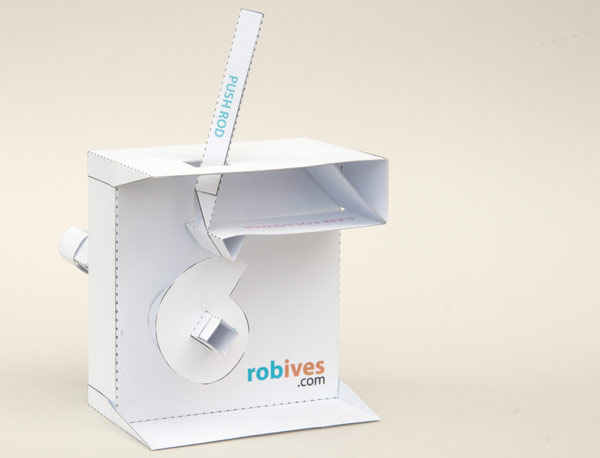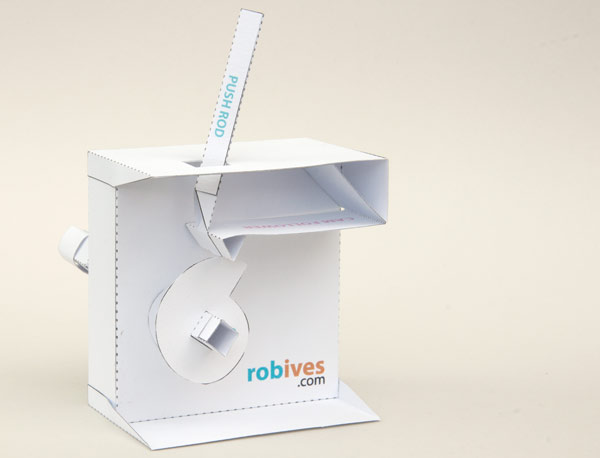 That's it! Turn the handle, the cam turns and the cam follower moves according to the shape of the cam. Find out more about how cams work in the mechanisms section.
---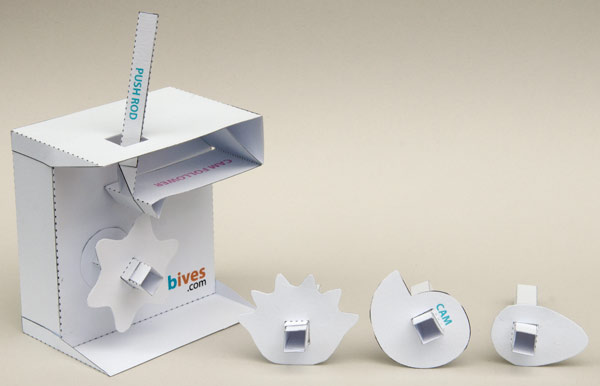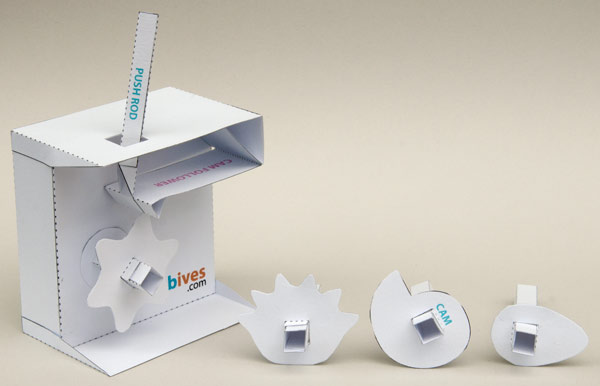 The kit comes with four different cam profiles shown above as well as a sheet of blank cams for you to design your own. Use the model to help you design cams for your own models!