T-shirt, download and make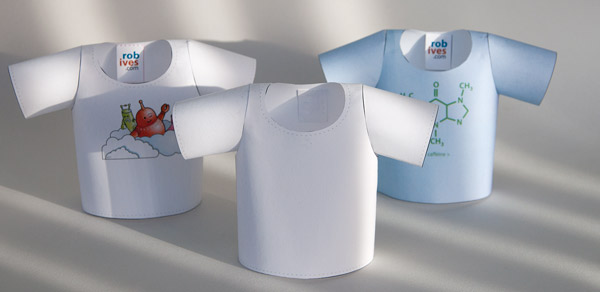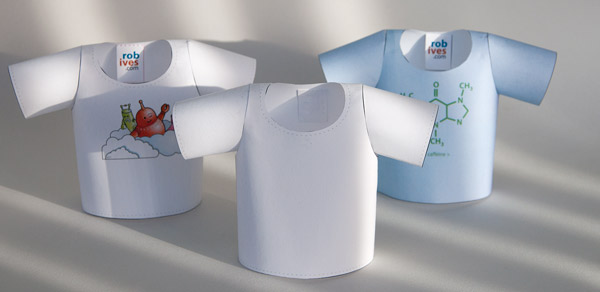 As promised, a fuller version of the T-shirt project, this time with instructions included.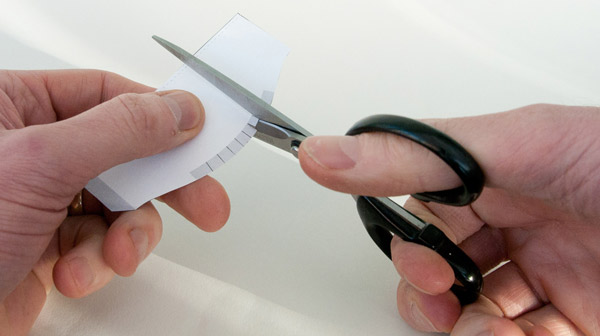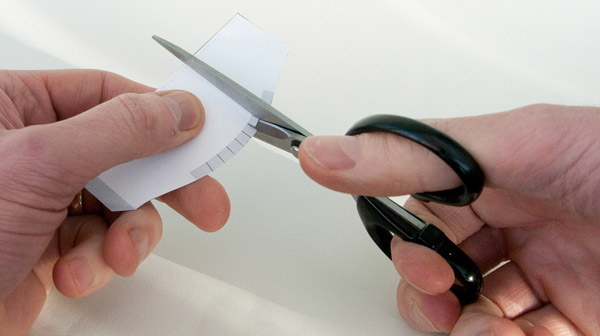 Download the file from the end of the post. Print out the parts onto standard printer paper, no need to use card for this one. Note that there are three versions, one plain for your own design and two pre-printed. Carefully cut out the parts for your choice of T-shirt.
Cut the short lines on each of the arms to make a row of tabs. (Above)
---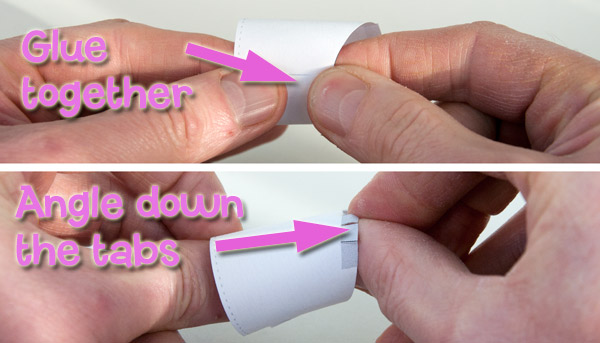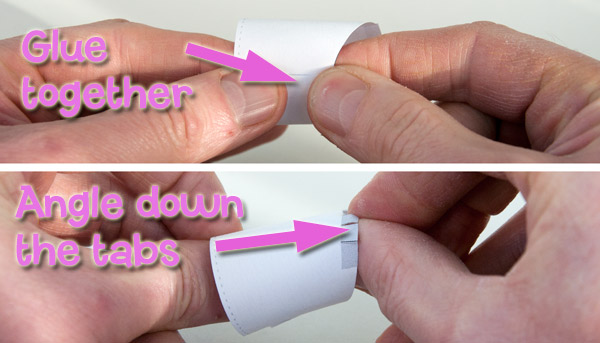 Roll round each of the arms and glue down using the grey areas for alignment.
Angle down the tabs.
---


The two arms completed.
---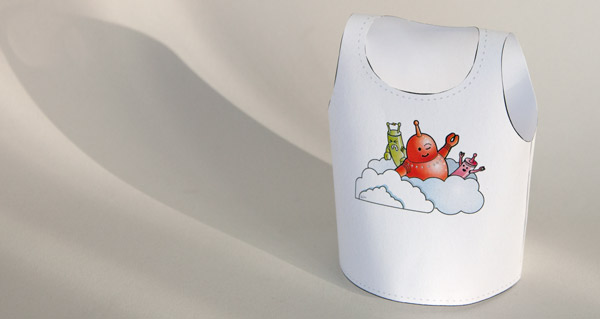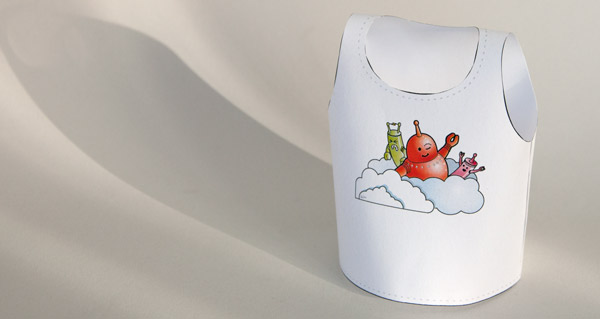 Fold round the body and glue it together along the two sides. Use the grey areas for alignment.
---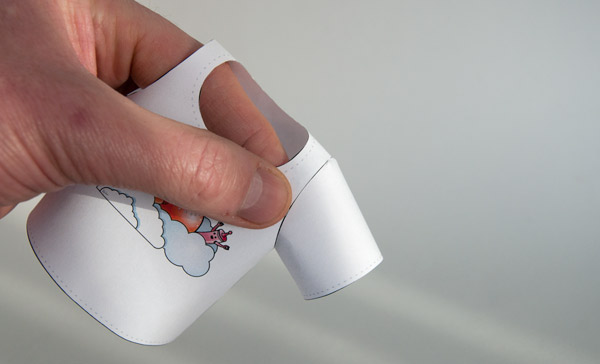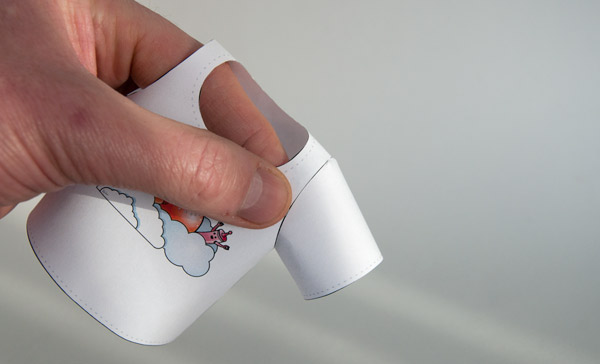 Fit the arm into place. Note that it is angled down slightly. Only the top half of the arm is glued. With the arm at the correct angle it will completely fill the arm hole.
---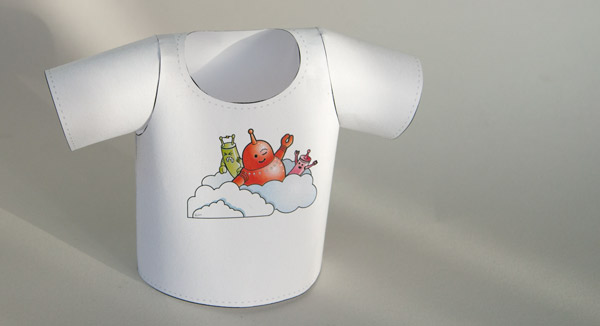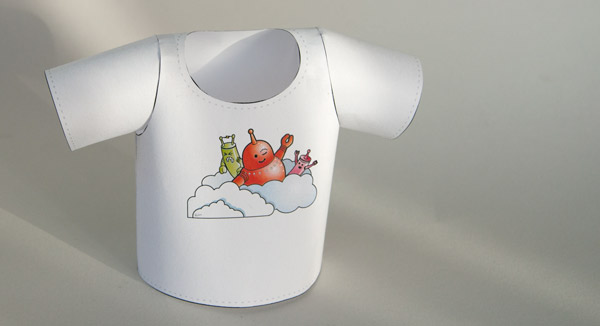 Glue the second arm into place.
---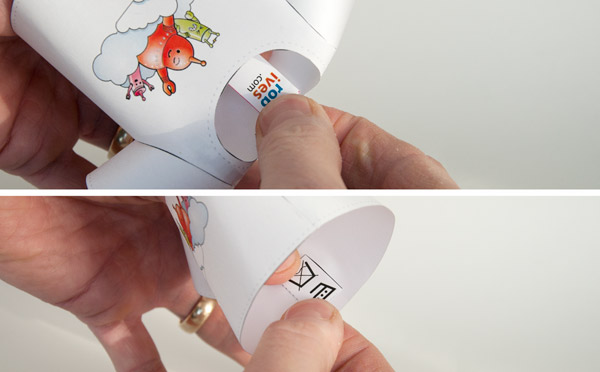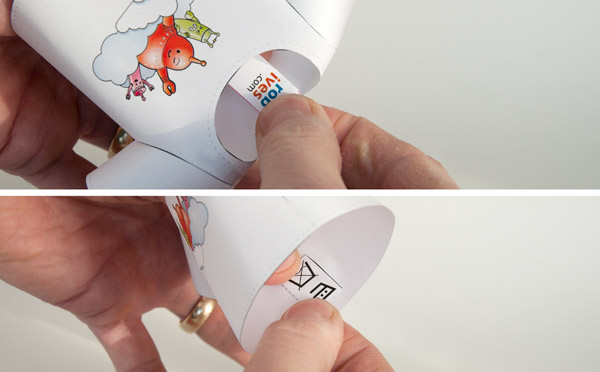 Glue in the logo label and the laundry care label.
---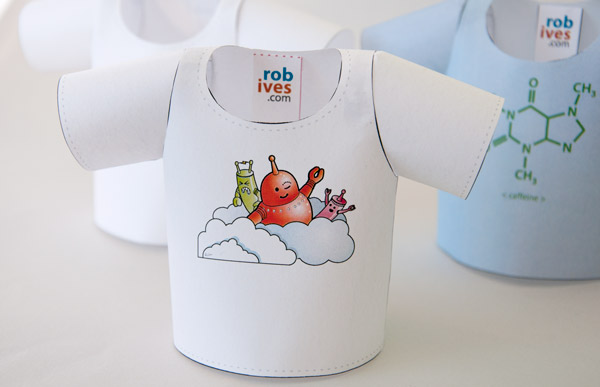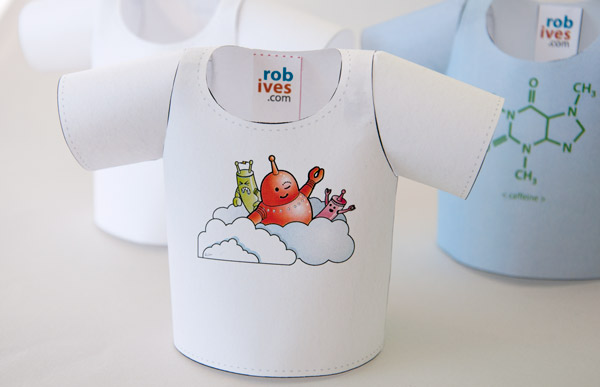 The completed T-shirt projects. Use the blank T-shirt to design your own.
Print onto different coloured paper for a solid colour.
Start your own T-shirt design business!