Junk automata Santa to download and make. Turn the paper clip crank and make Santa fly! Members can download the parts and template sheet for free at the link. Thanks for your support! Non members can join in the fun for £2.50 or equivalent – or why not become a member and download this and loads of other fun projects for free!
As well as the downloadable file you will also need:
A couple of cable ties
A Chupa Chups Lolly for the plastic tube
A cork
Two paper clips
Two coffee stirring sticks.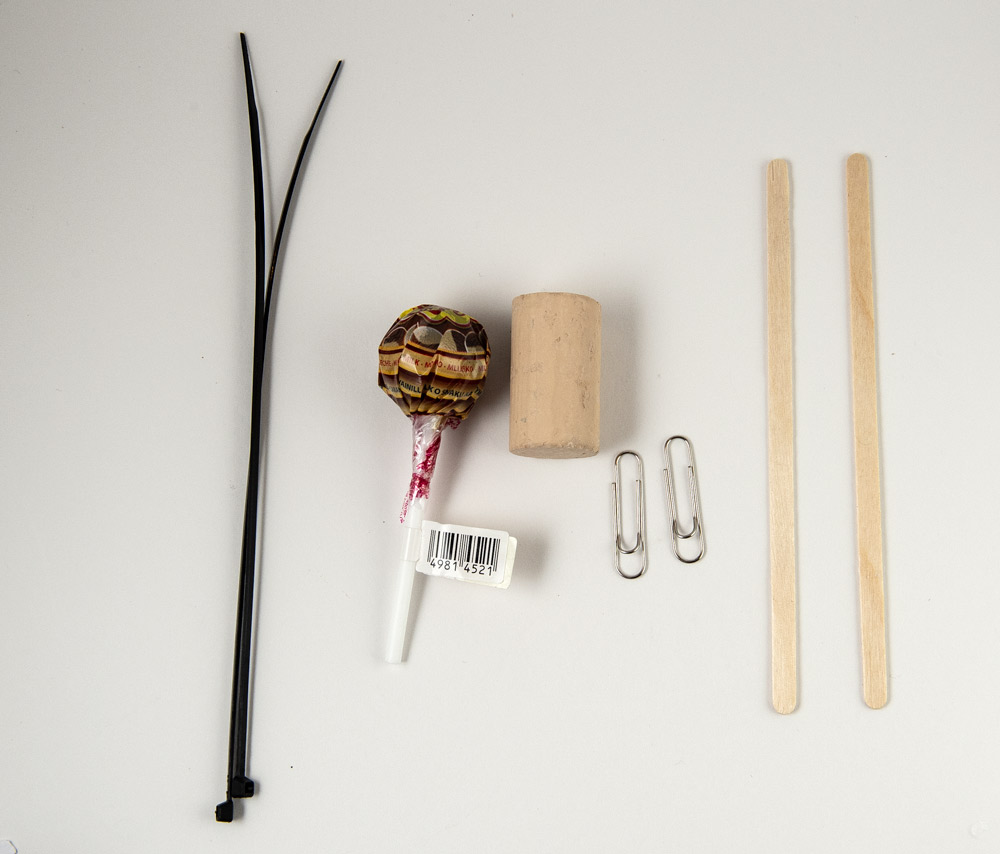 Print out the parts onto thin card. Score the dotted lines and carefully cut the pieces out.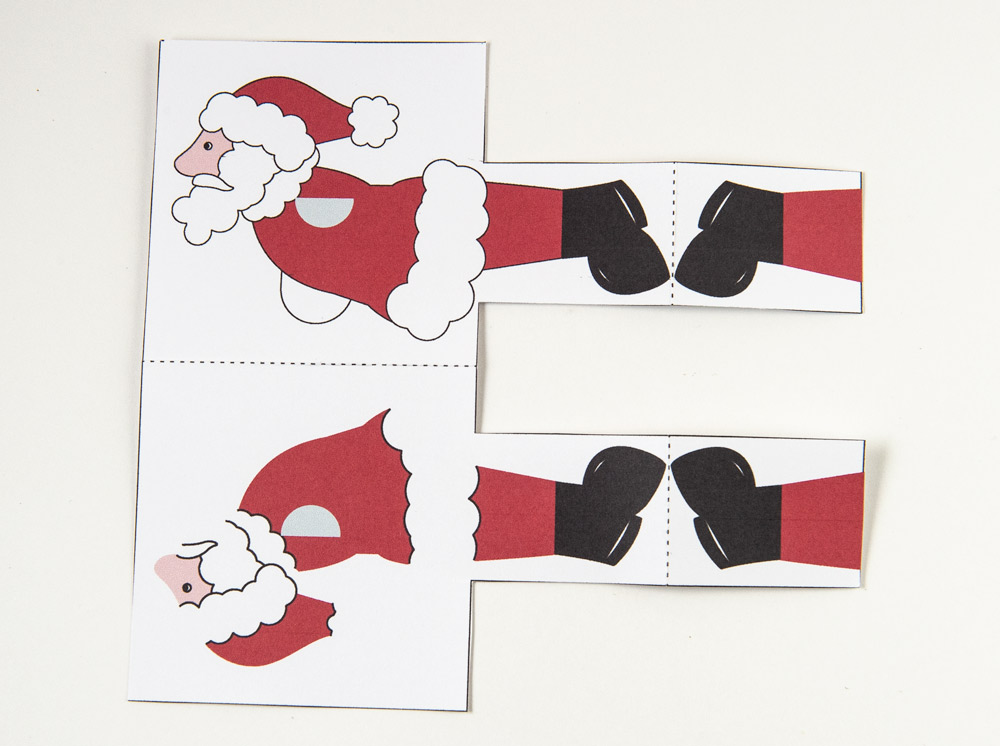 Fold the legs back over and glue them down.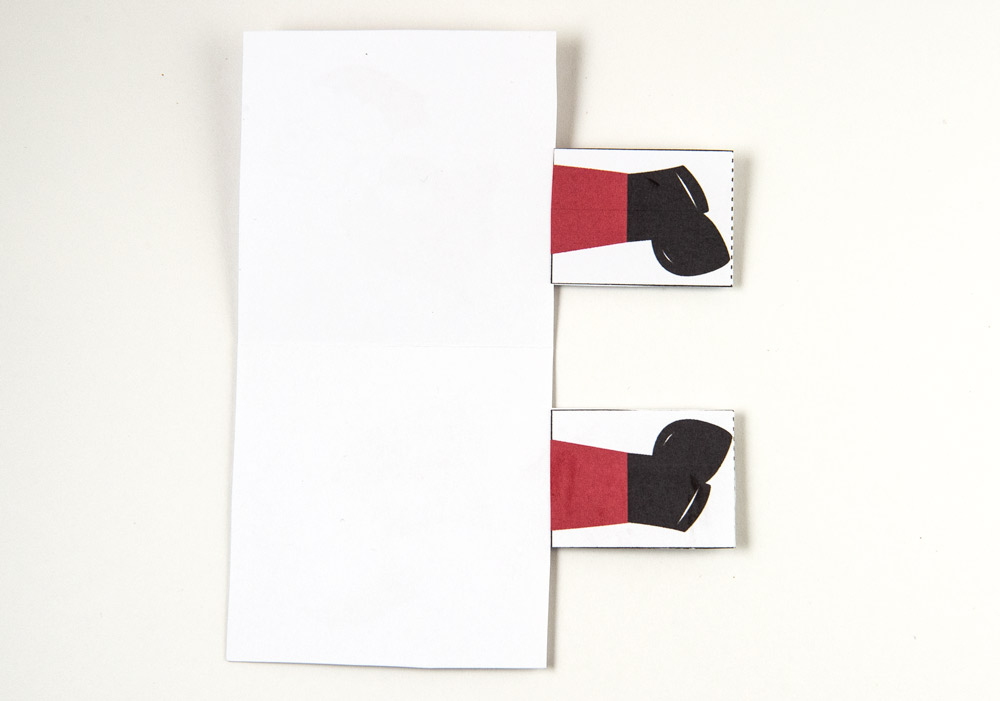 When the glue is dry cut the white card from around the legs.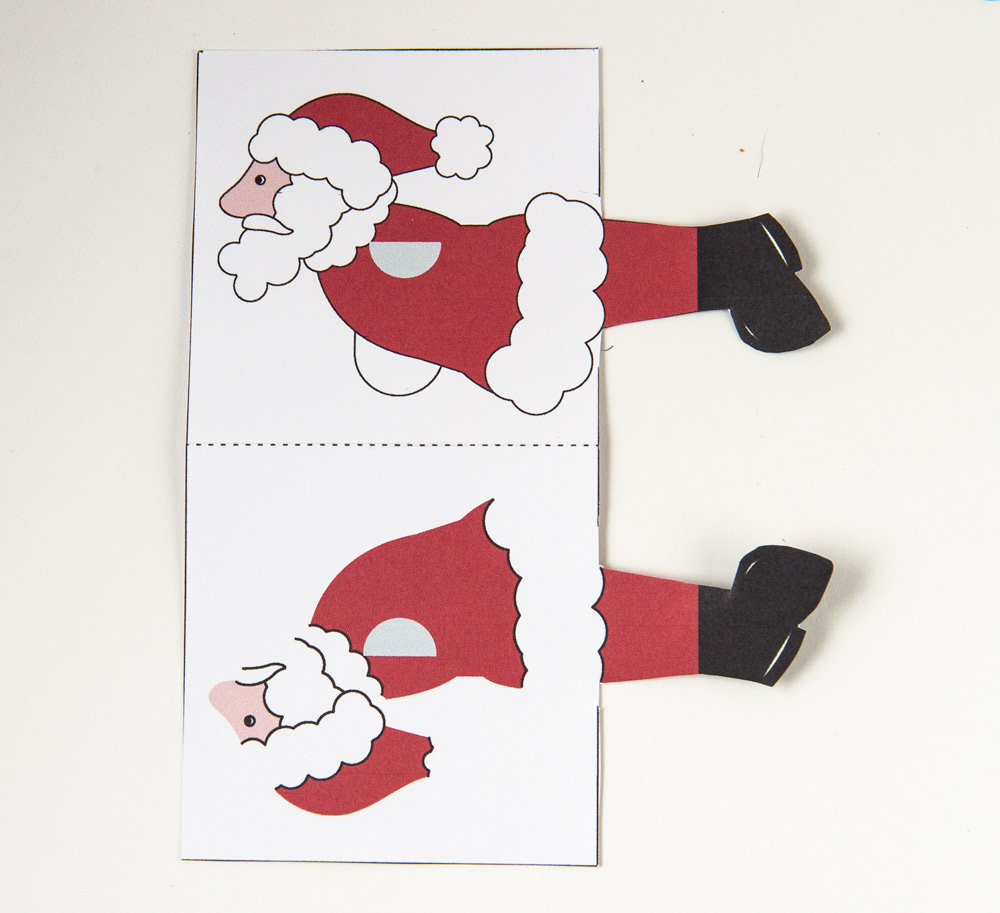 Fold the body parts together and glue them down. Don't glue the legs.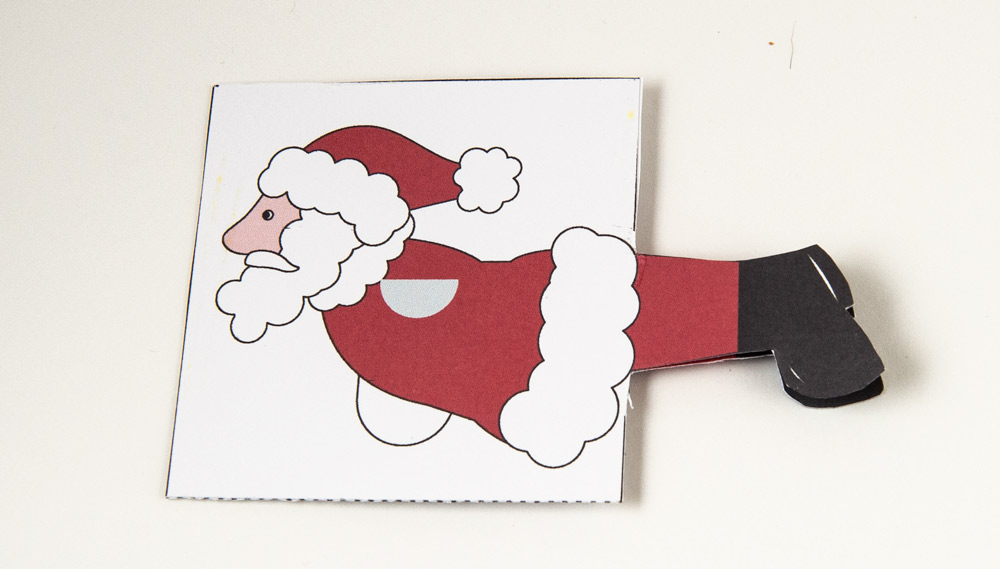 Cut the remaining parts of the body out.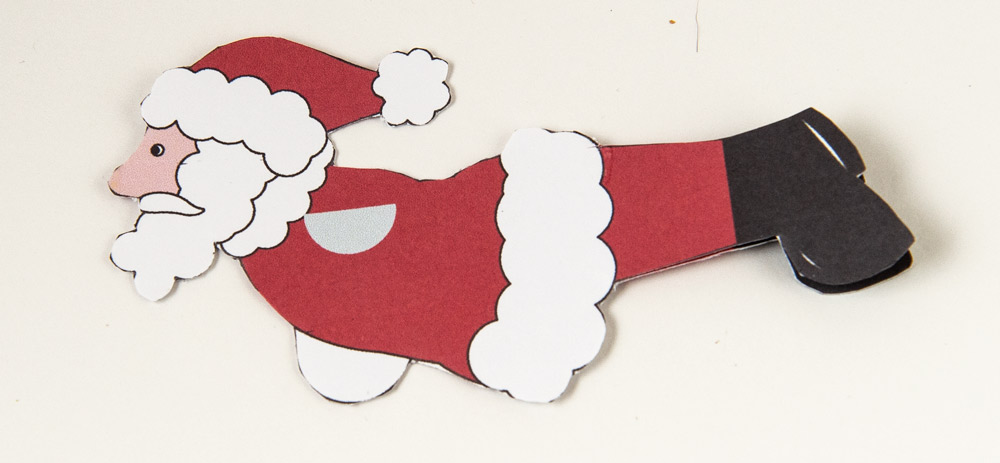 Fold over the and glue down the arms.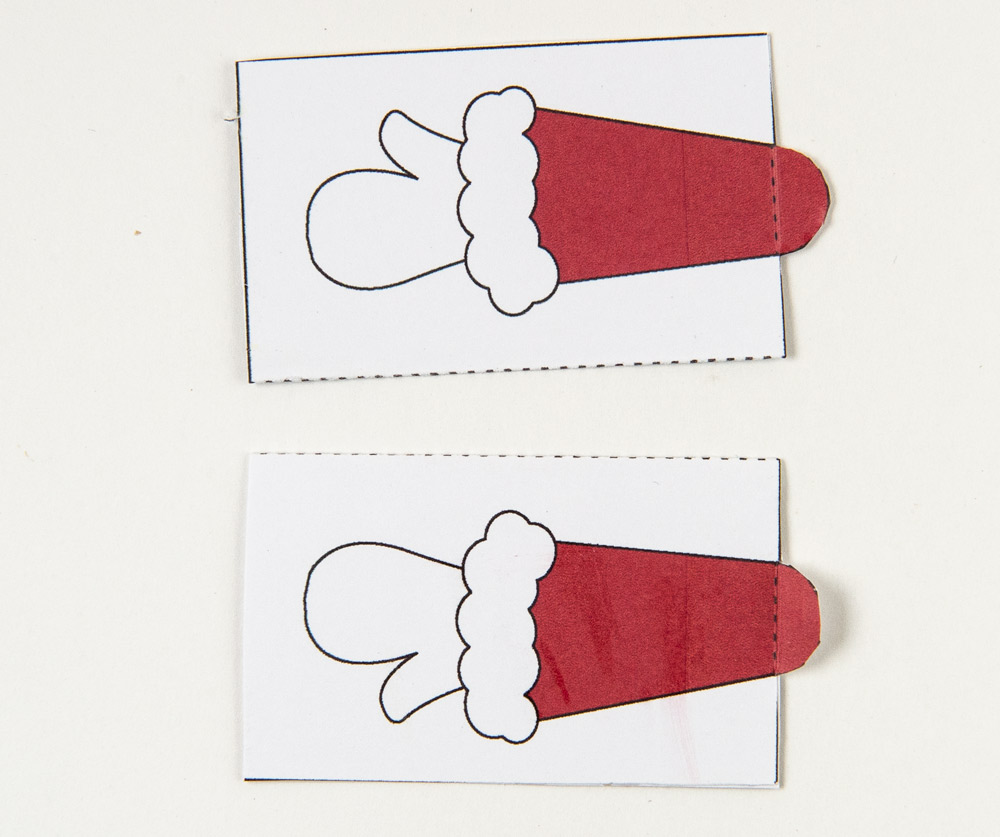 Cut the arms out.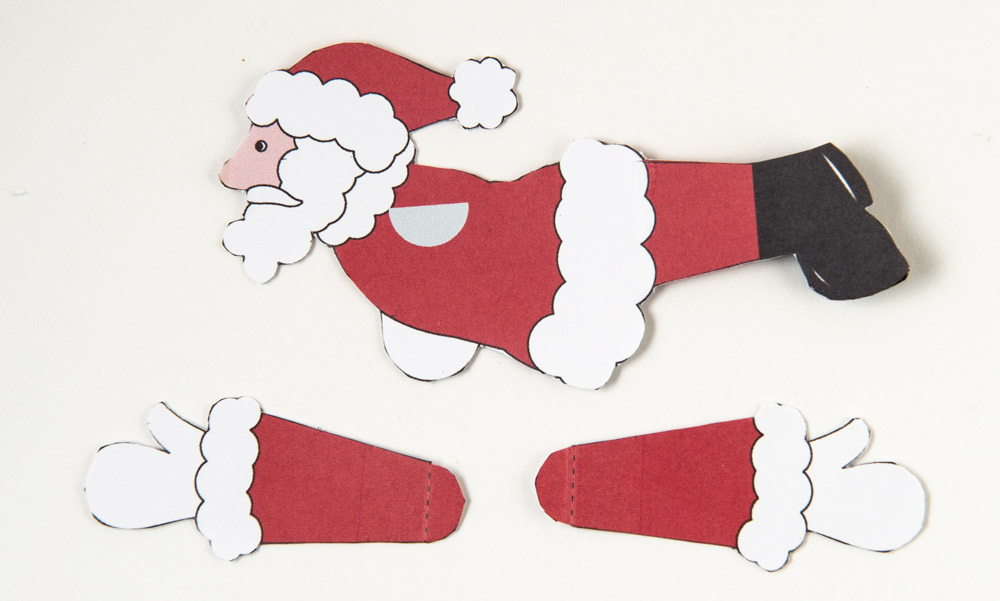 Glue the arms to the body as shown. Make sure that they hinge freely.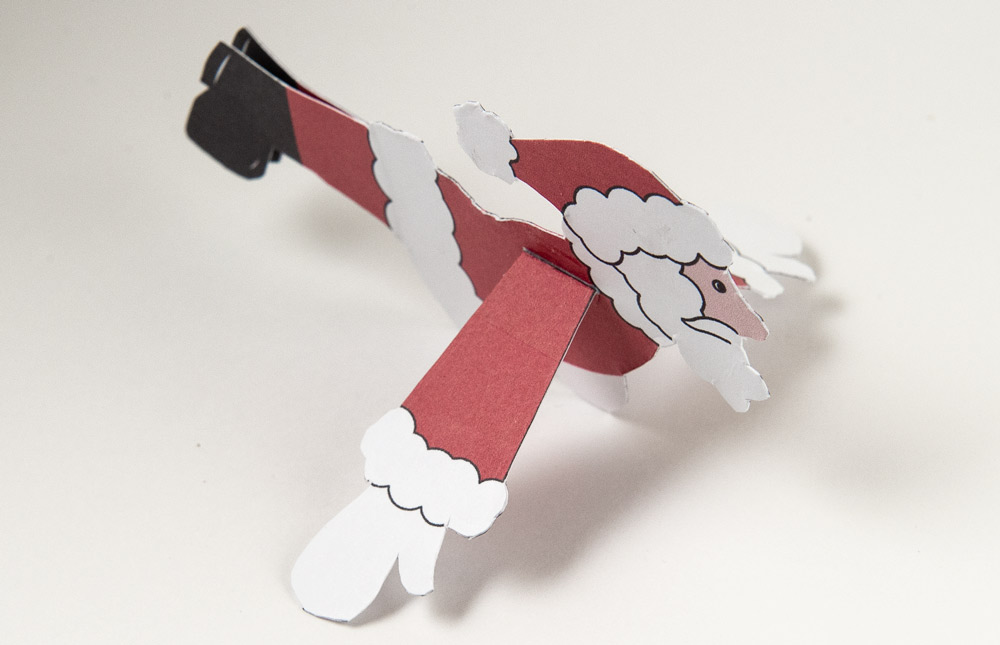 These next few steps use the template as a guide for measurement. Please refer to the second page of the downloadable file.
Straighten out two paper clips. Cut a length of plastic tube to length  (I used the handle from a chupa chops lolly)
Cut two coffee stirring sticks to length and drill small holes in them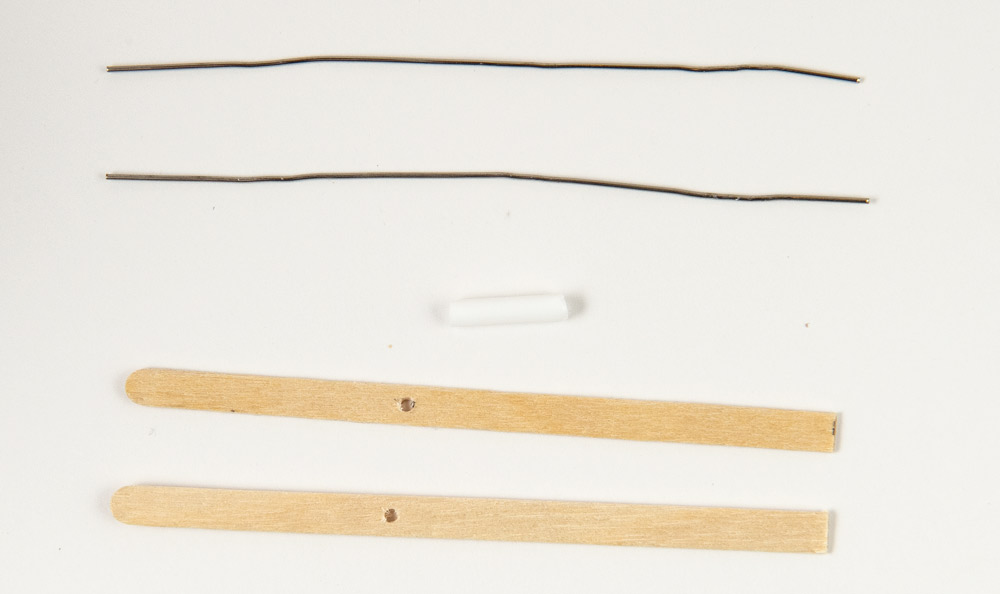 Wrap the pushrod round the centre of the plastic tube.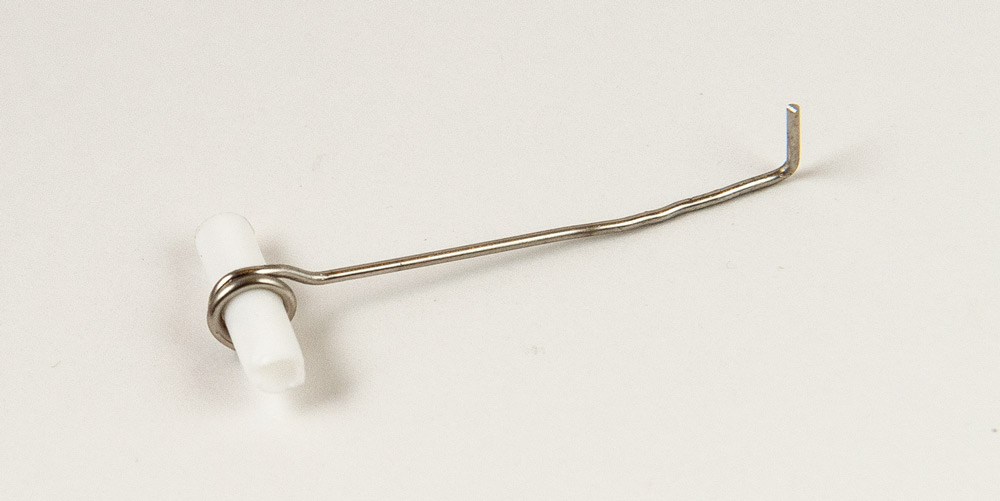 Start off the crank as shown.

Thread the tube onto the crank and bend the second part into shape as shown.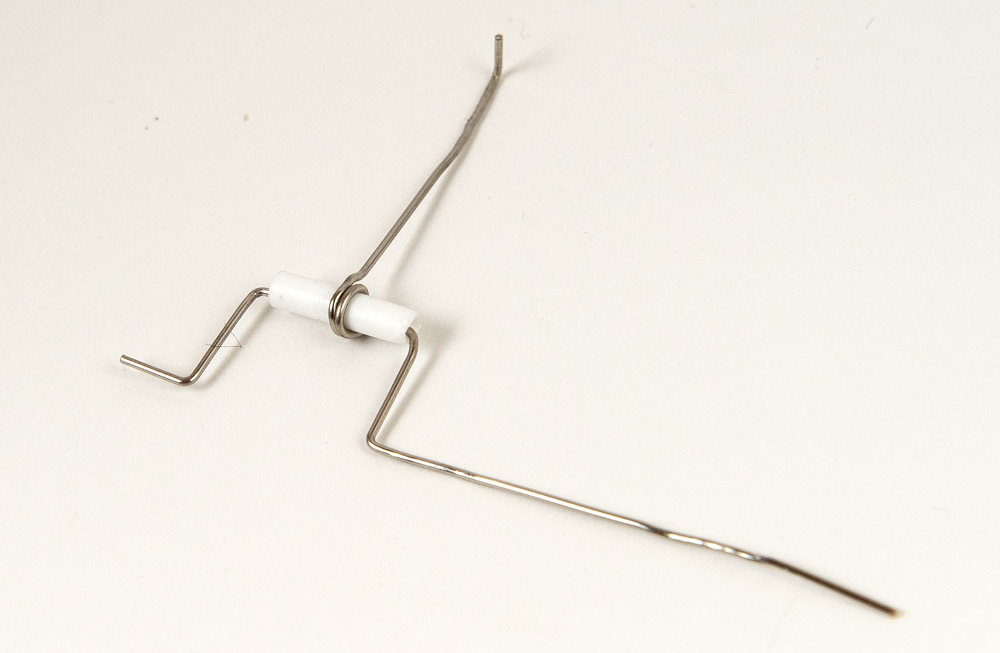 Thread the stirring sticks onto the crank then tie them to the cork with cable ties.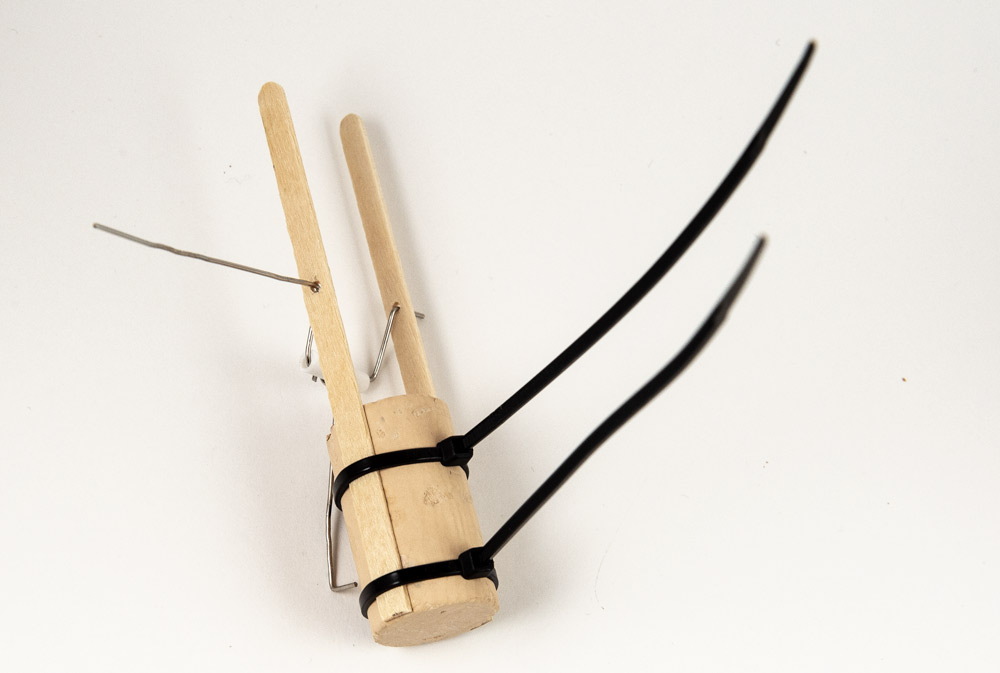 Trim the cable ties to length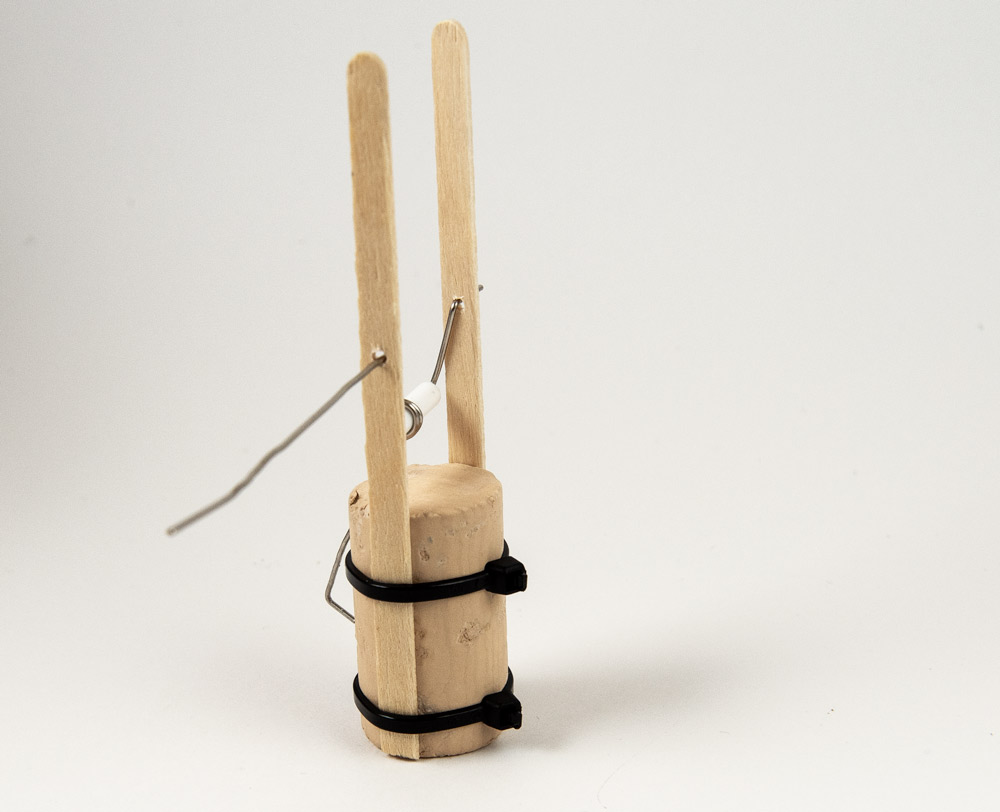 Glue the arm tabs into place at the top of the coffee sticks.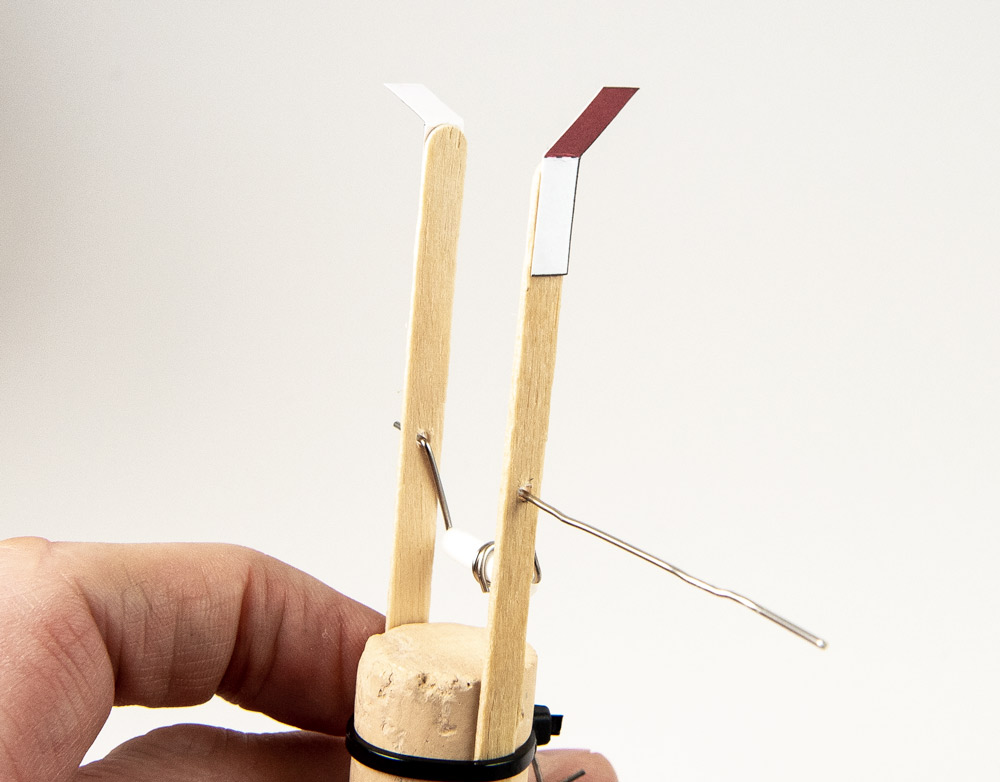 Glue the tabs to the underside of the arms.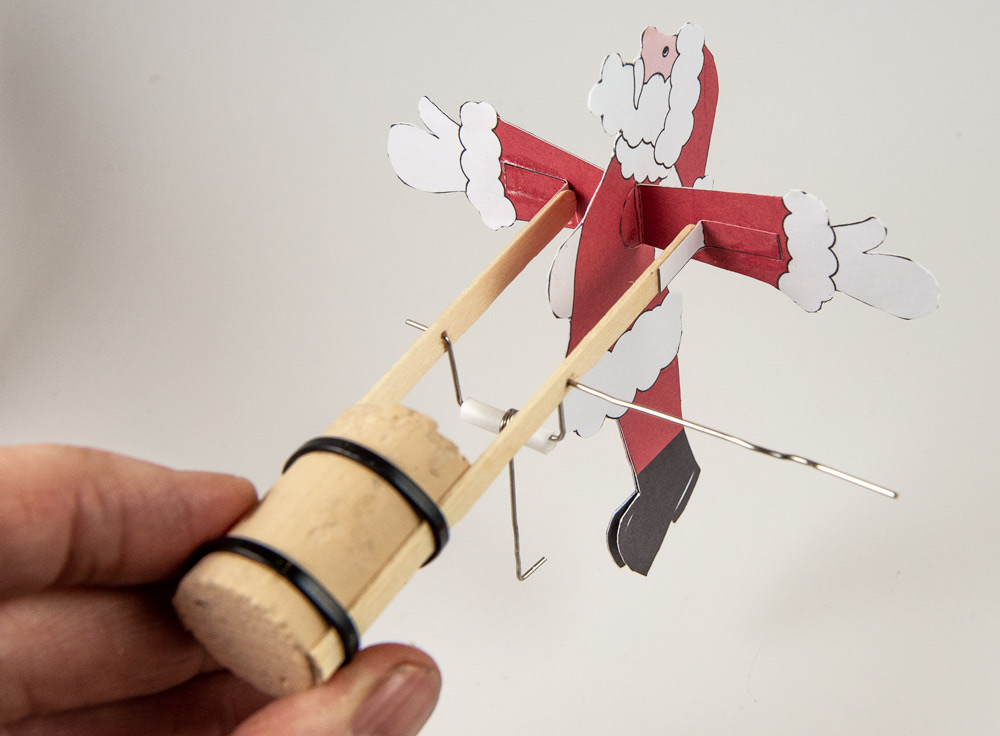 With the crank horizontal, line up the push rod so that the arms are flat.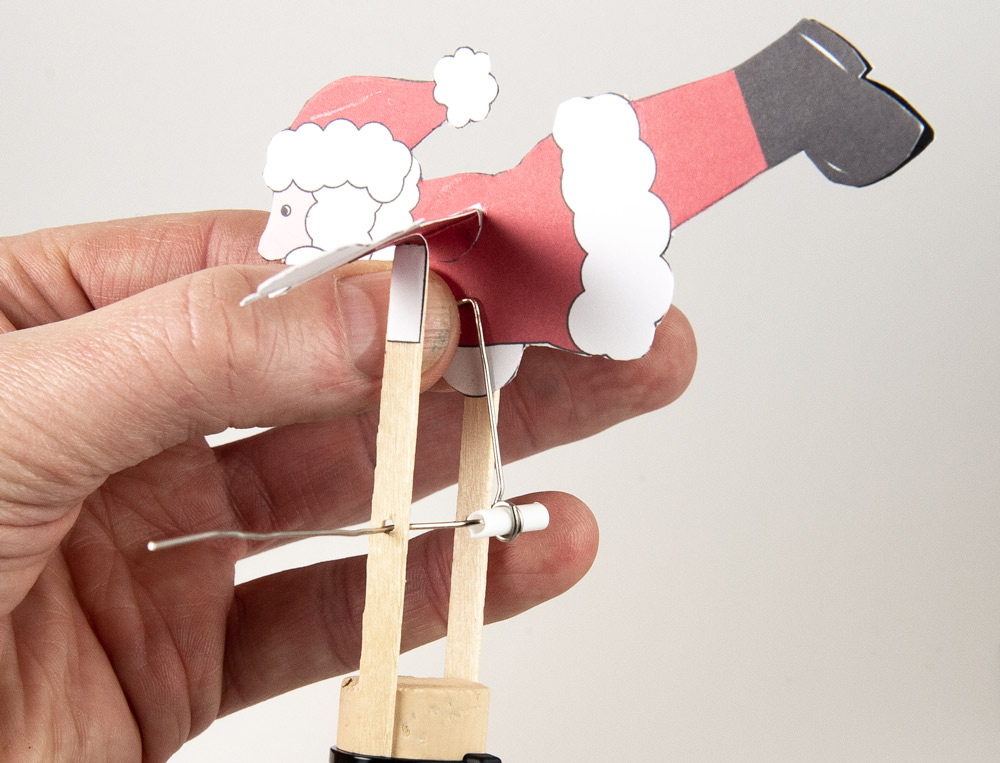 Glue the cover into place to fix the paper clip's position.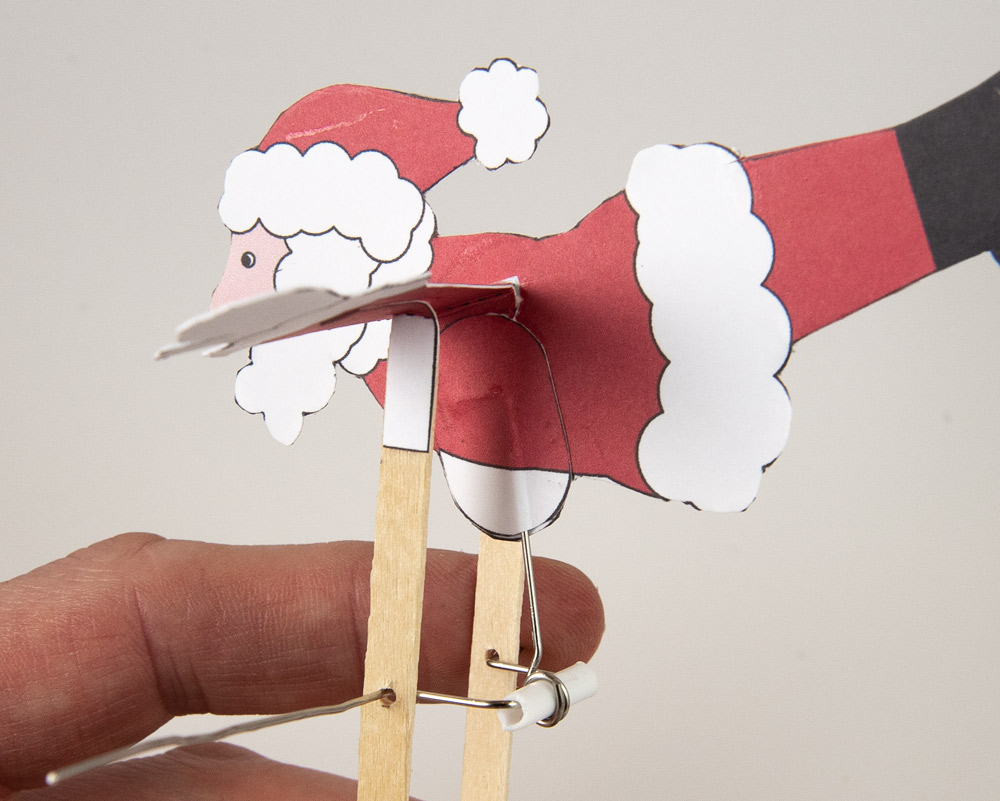 Finish off the Santa by bending the handle into shape. Ho ho ho!