Sprinkles! A free pattern to download and print out. The sprinkles pattern originally appeared on top of the Birthday Cake project, this improved version has a range of different of colour schemes to suit different projects.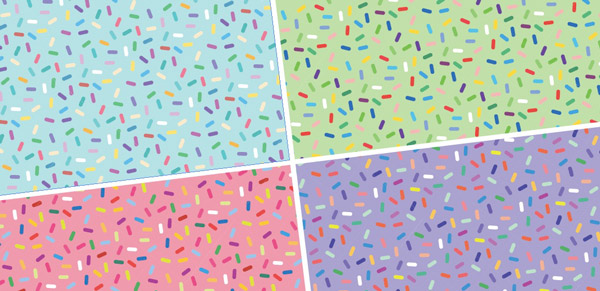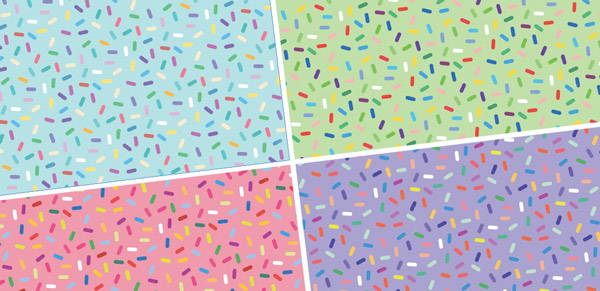 Non-subscribers can download the blue based pattern for free, paid members can download a file with five different colour schemes including the four shown here. Thanks for signing up!
---
The picture below shows the Geneva / Crank mechanism with cover parts printed onto a blue sprinkles pattern sheet. In this version the the pattern is printed at double size making the sprinkles twice as large.
Other pattern papers are available here