A festive platonic solid for all my members to download and make for free.
Season's greetings and thanks for signing up!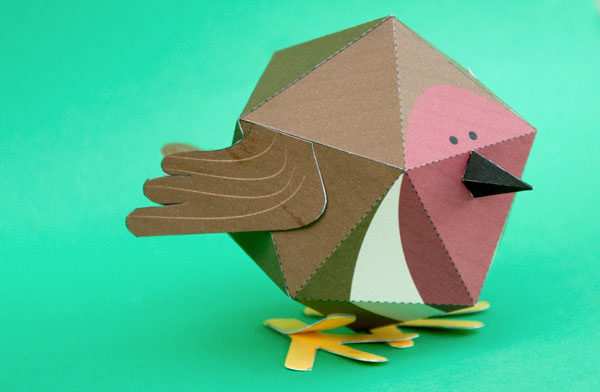 Members can download the parts sheet at the link. Print out the page on to thin card, (230 micron/67lb)
Score along all the dotted lines the carefully cut out the parts.
---

Fold in half the legs, feet and wings and glue them down to make double thickness card with colour on both sides.
---

Once the glue is dry, carefully cut out the parts.
---

The tail is also make from double thickness card, this time with two single thickness tabs. Curve the tail along its length so that it is shaped like an inverted 'V'
---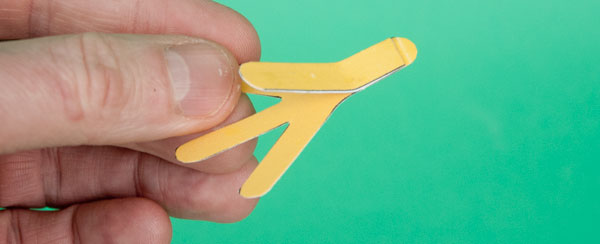 Glue the leg to the grey area on the foot Curve the leg up slightly as shown in the picture above.
---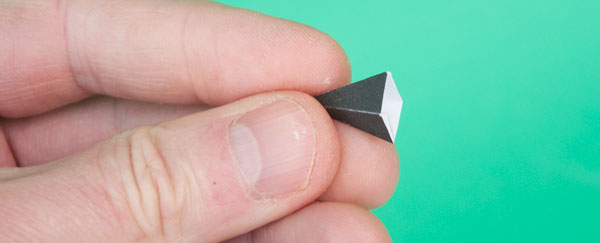 Fold up and glue together the beak.
---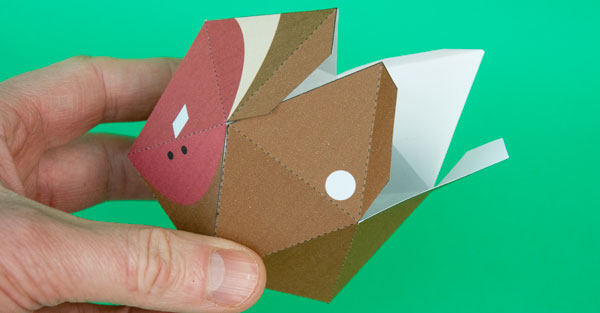 Assemble the body a flap at a time. Aim to have the last open flaps hear the bottom of the body as they are hard to close accurately so are best kept hidden 🙂
---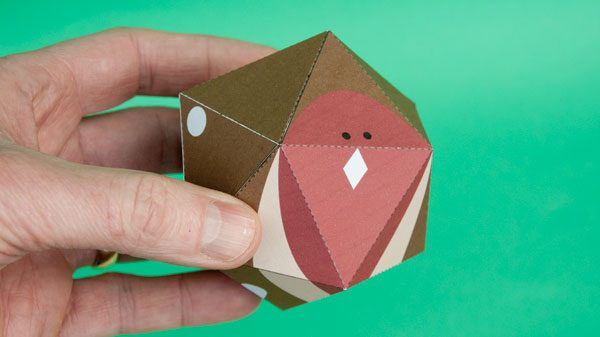 Complete the body by closing the last of the flaps.
---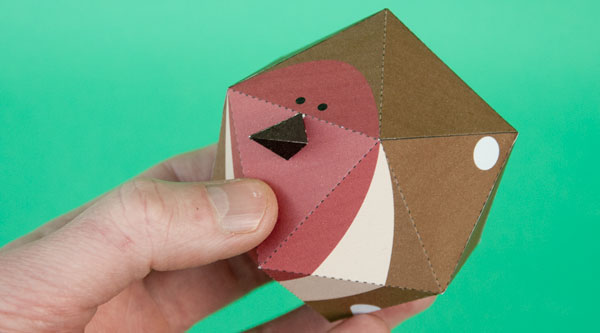 Apply a fillet of glue to the edge of the beak and glue it to the diamond shaped grey area on the front of the body.
---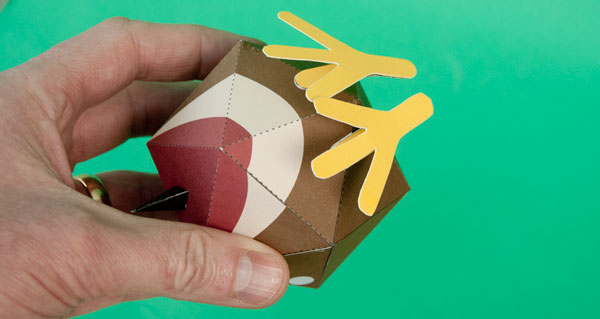 Glue the two legs to the grey areas on the body. Once the glue has dry you may need to gently bend on twist them so that they provide a flap platform for the robin to stand on.
---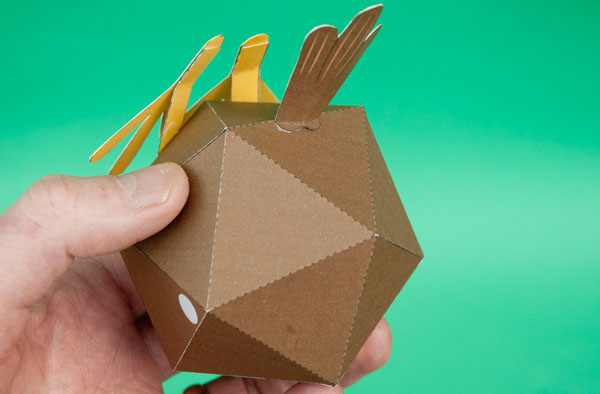 Glue the tail to the two grey areas at the back of the body.
---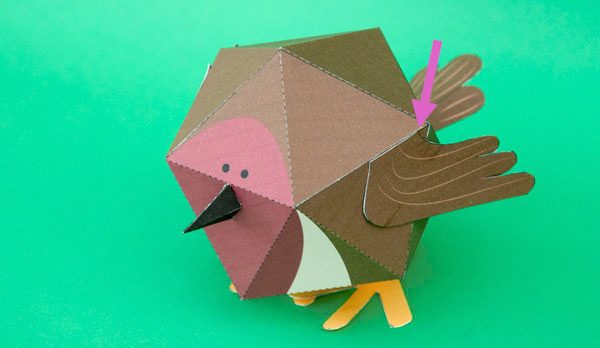 Complete the model by gluing the wings to the body. Line up the top of the wings with the crease line. The back of the wing should be 3-4mm from the corner of the triangle face (arrowed)
That's it! Find a suitably festive place to display your icosarobin / robinahedron
Ho ho ho.