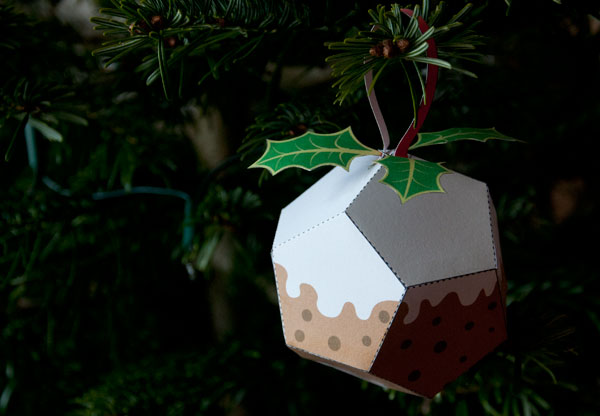 A paper pudding to download and make. I offer this project as a festive gift to all my subscribers. Thank you all, I couldn't run this site without you!
Print out the parts of the the dodecahedron pudding onto thin card. (230 micron 67lb)
Score along all the dashed lines and carefully cut out the pieces.
---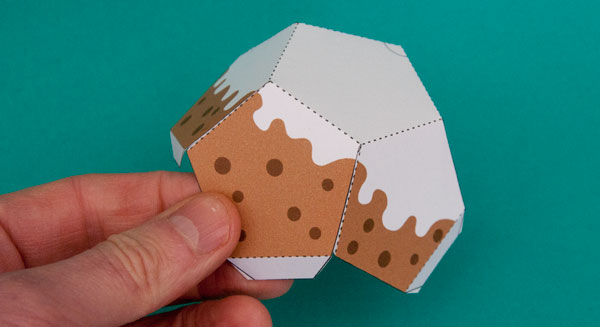 Fold up and glue together the top half of the pudding.
---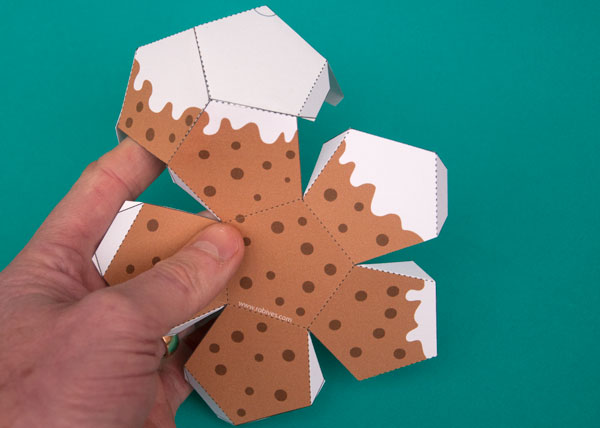 Glue the second part of the pudding to the corner as shown so that the wavy cream lines match.
---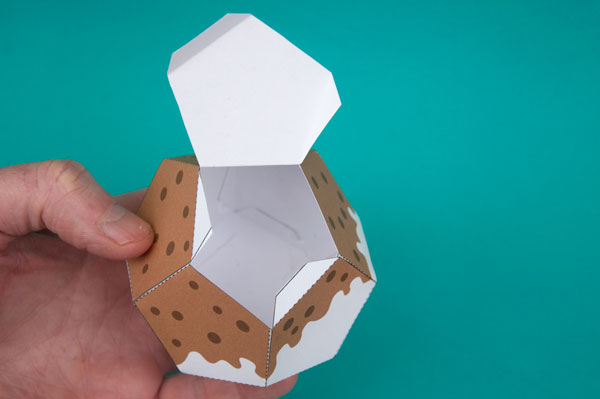 Glue up the rest of the shape until only one flap remains. This allows you to get your fingers inside to to aid with the gluing process. Once done, glue closed the final flap.
---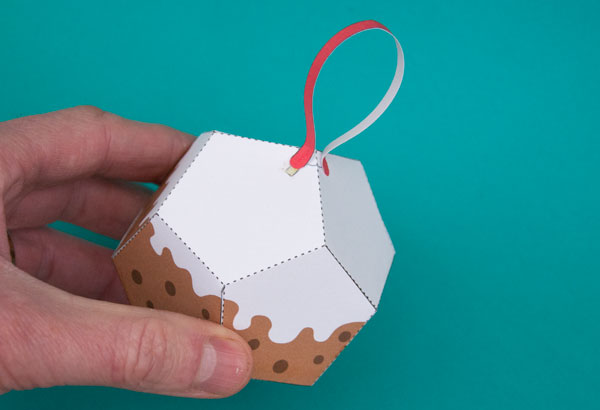 Glue the hanger to the top of the pudding. (The top is marked with a small circle)
---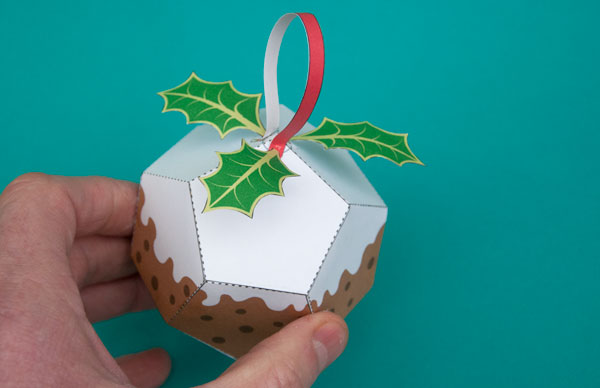 Curve the holly leaves to give them depth and realism then add them to the top of the pudding.
That's it! Hang the decoration proudly from your tree. Festive felicitations one and all!