A poseable paper dinosaur to download and make! This project comes in two versions. The print version contains a pdf for you to print out onto thin card on your printer. The cutting machine version comes with the same pdf but also, files ready for Silhouette Cameo 3, svg and jpg files. It should be possible to print and cut this project on most popular paper cutting machines.
Start by printing out the pages onto two sheets of thin card (230 micron) then carefully score and cut out the parts.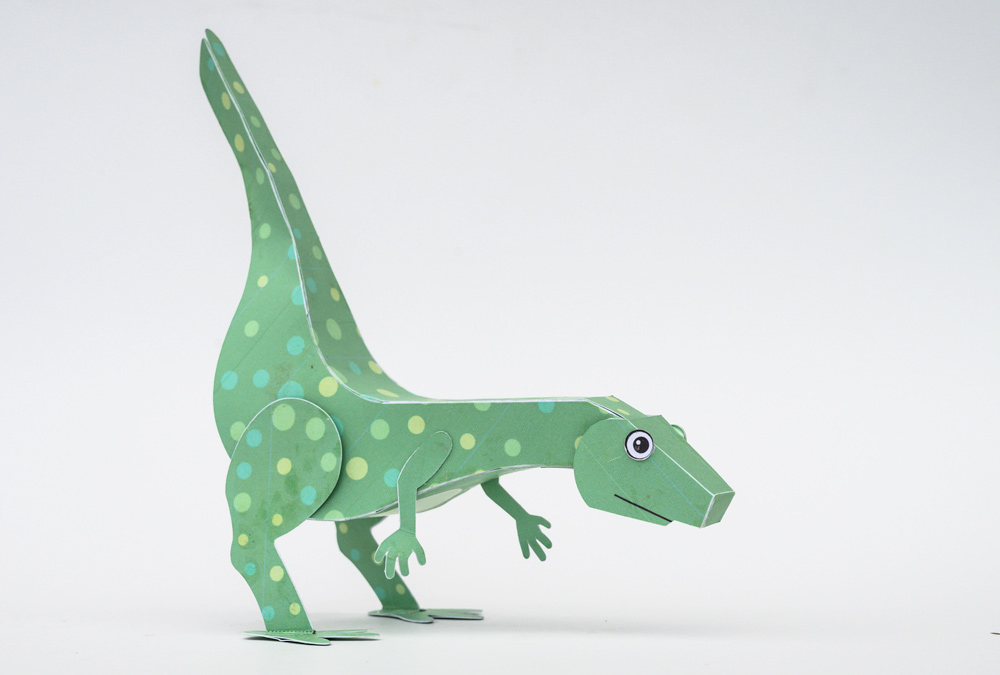 I added magnets to the feet, it makes it possible to make the dinosaur stand in some interesting places! I used 5mm diameter x 1mm thick neo magnets that I found on YouTube. Glue the feet back-to-back make double thickness card, add the optional magnets if you choose.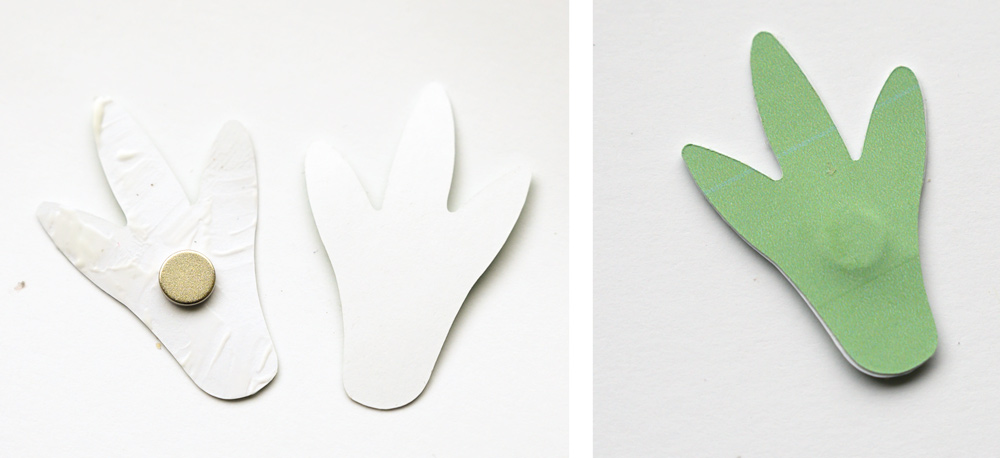 Fold up the tabs on the legs then glue the legs back-to-back making double thickness card.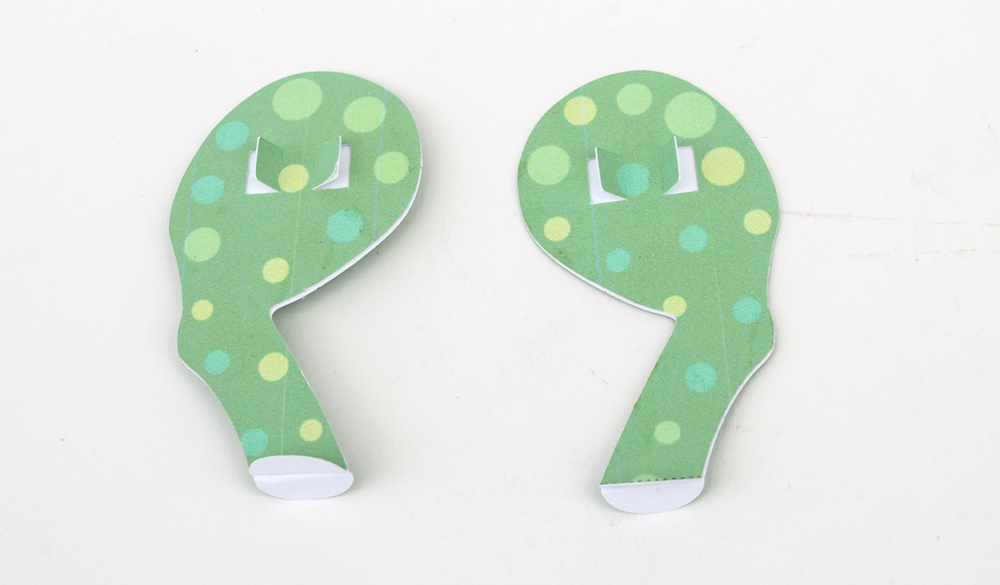 Fold the tabs on the arms and make double thickness arms.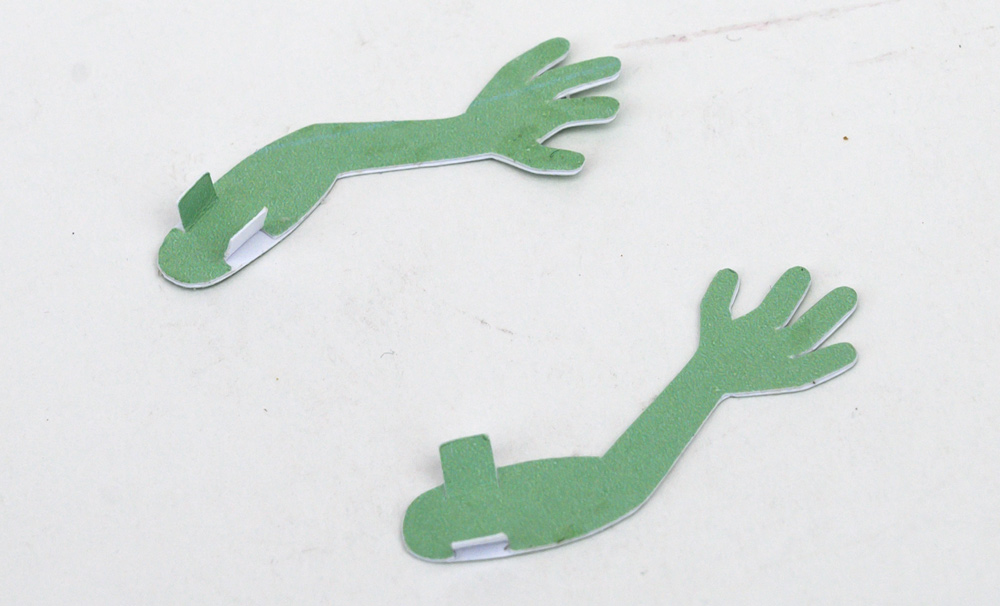 Fit the arms and legs to the body sides using the tabs. No glue at this stage.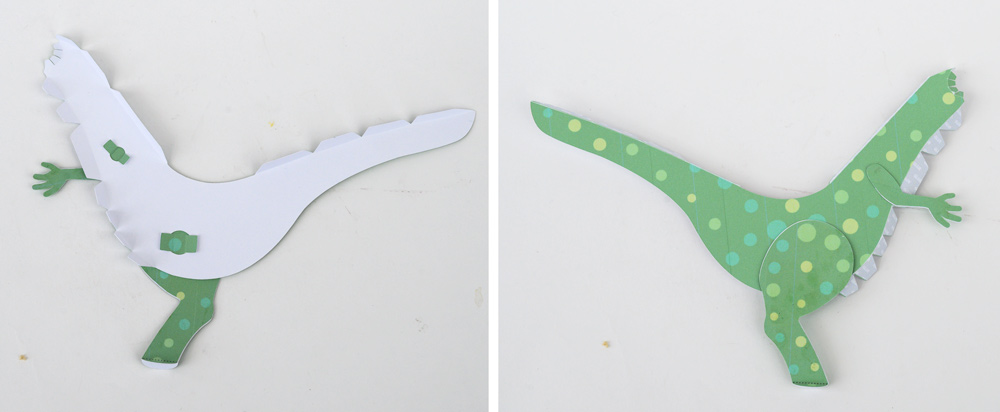 Add a dot of glue to the tabs and glue on the covers. Make sure the arms and legs are free to move.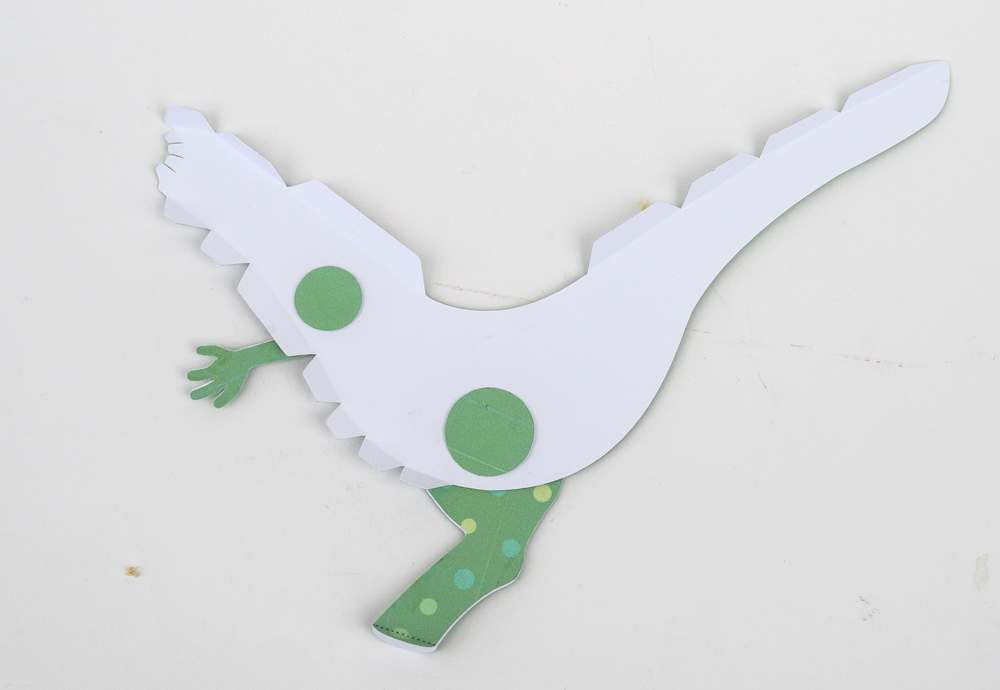 Glue the body top to one side.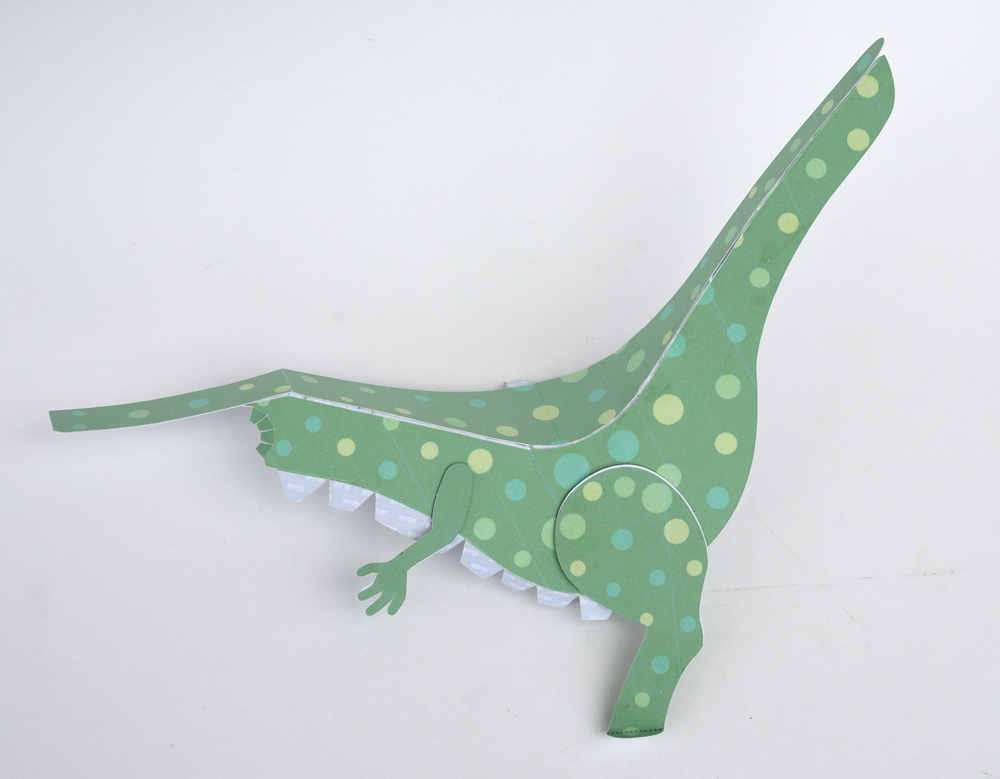 Glue on the other side.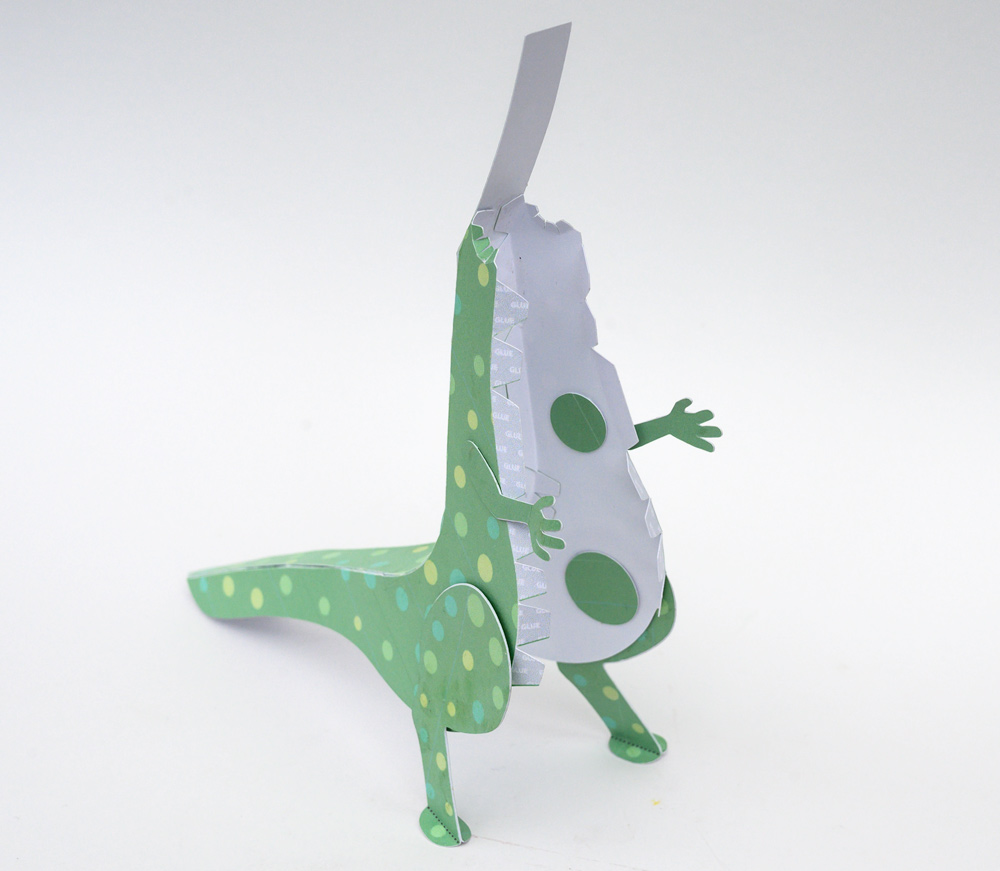 Start at the front and glue the front panel into place a few tabs at a time.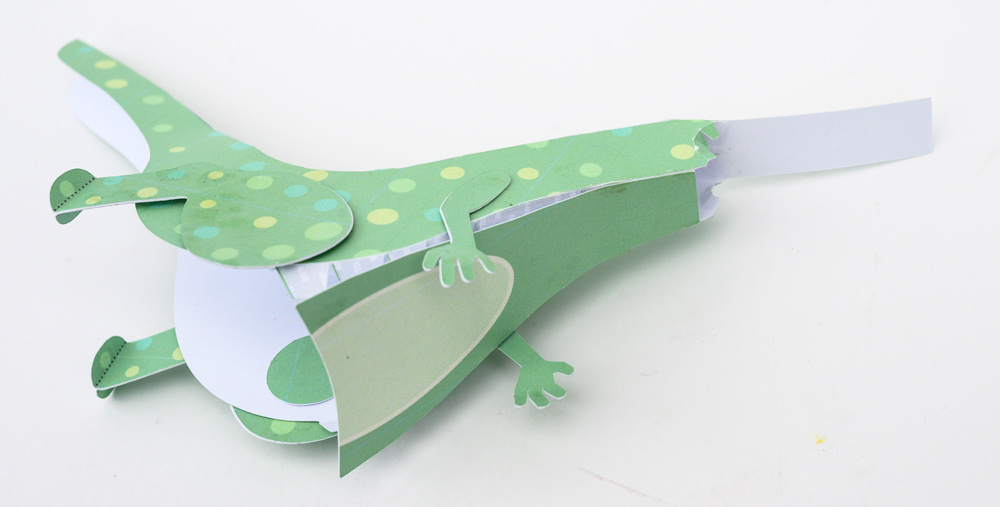 Finish gluing on the front.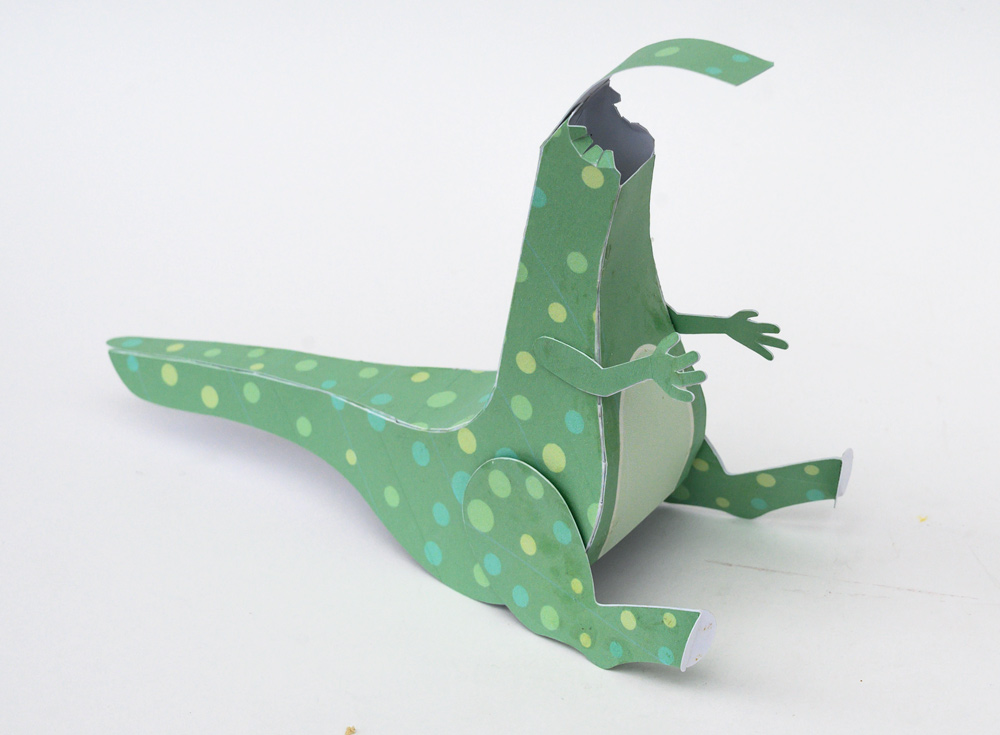 Fold over and glue the body inner.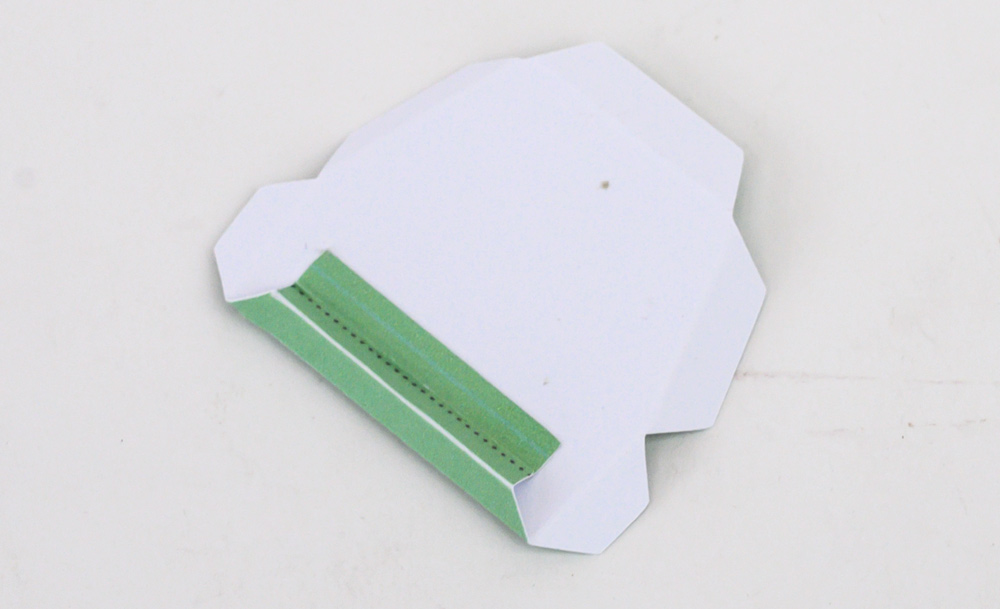 Roll round and glue the neck tube.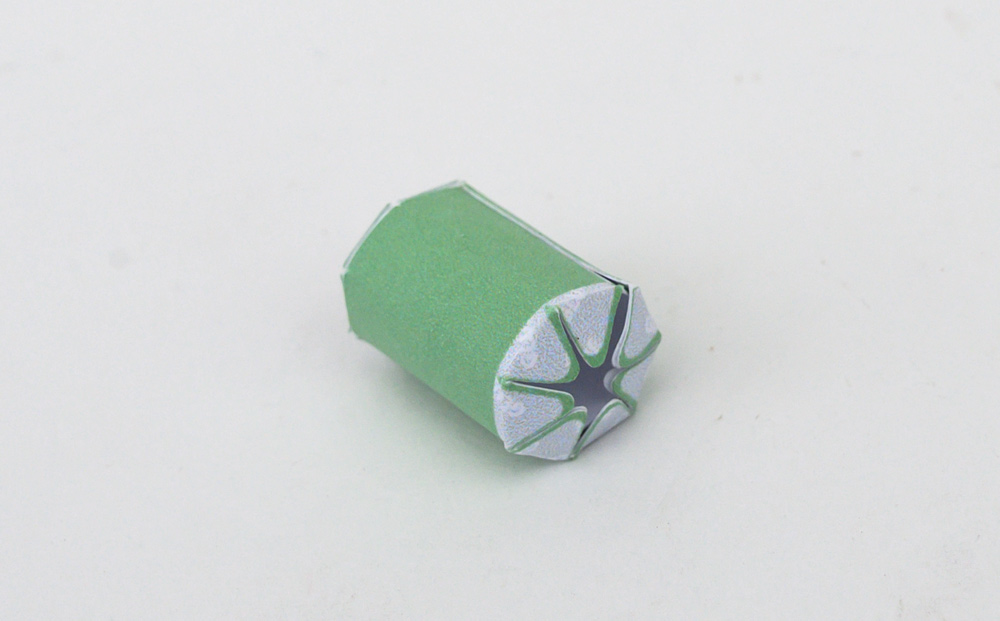 Fit the body inner into the body.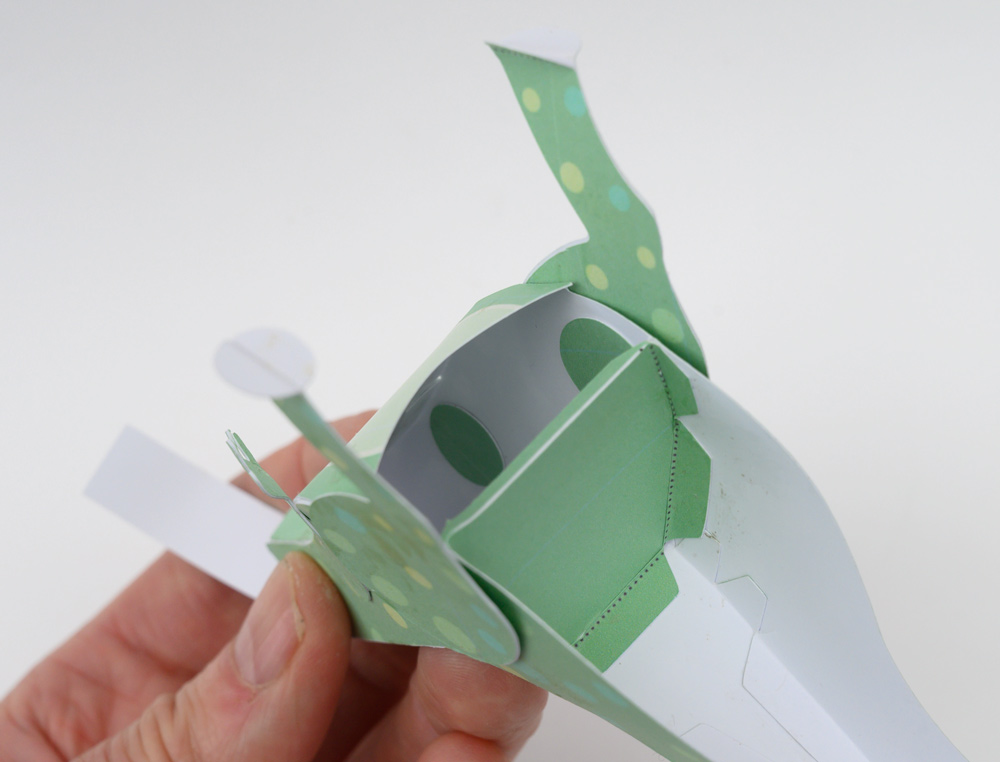 Fit the neck tube to the top of the body, Roll the tab over and glue it to the front of the body. Don't get any glue on the neck tube, it should be free to rotate.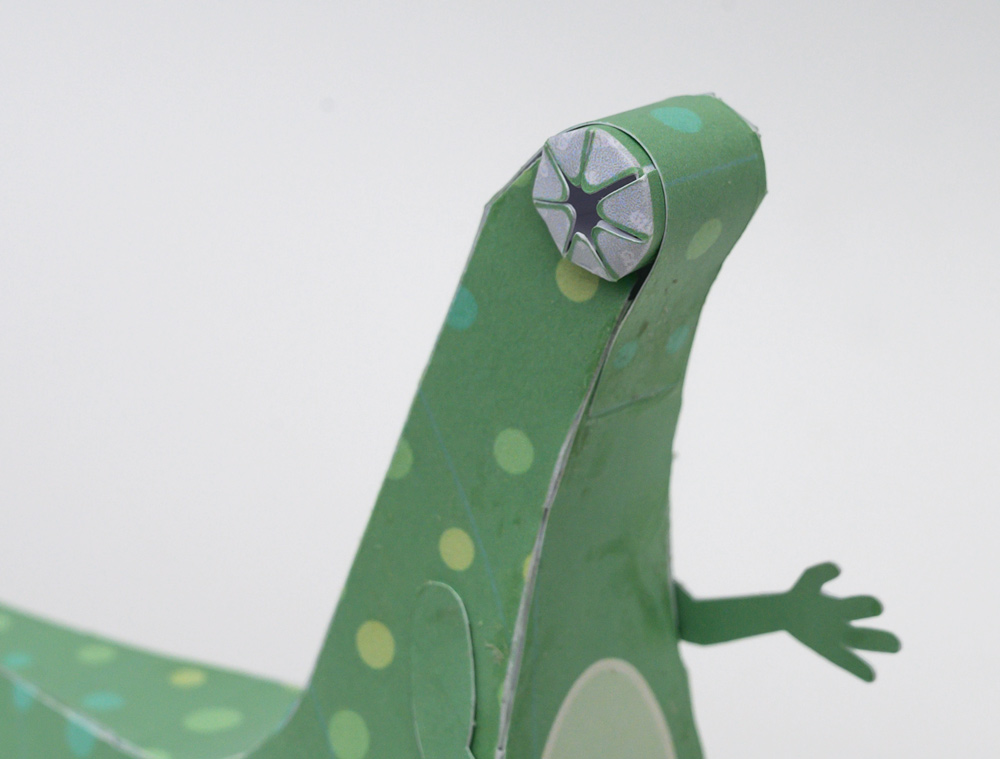 Assemble the head and glue it to the neck inner so that it can lift up and down.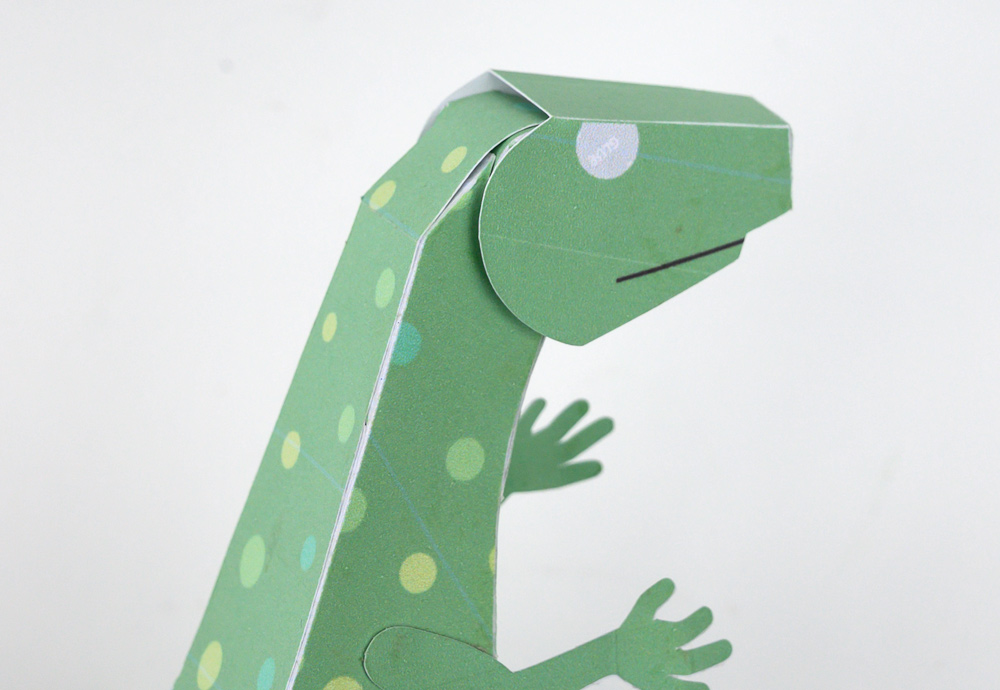 Make up the eyes from double thickness card and glue them into place – or use googly eyes! Everything looks better with googly eyes.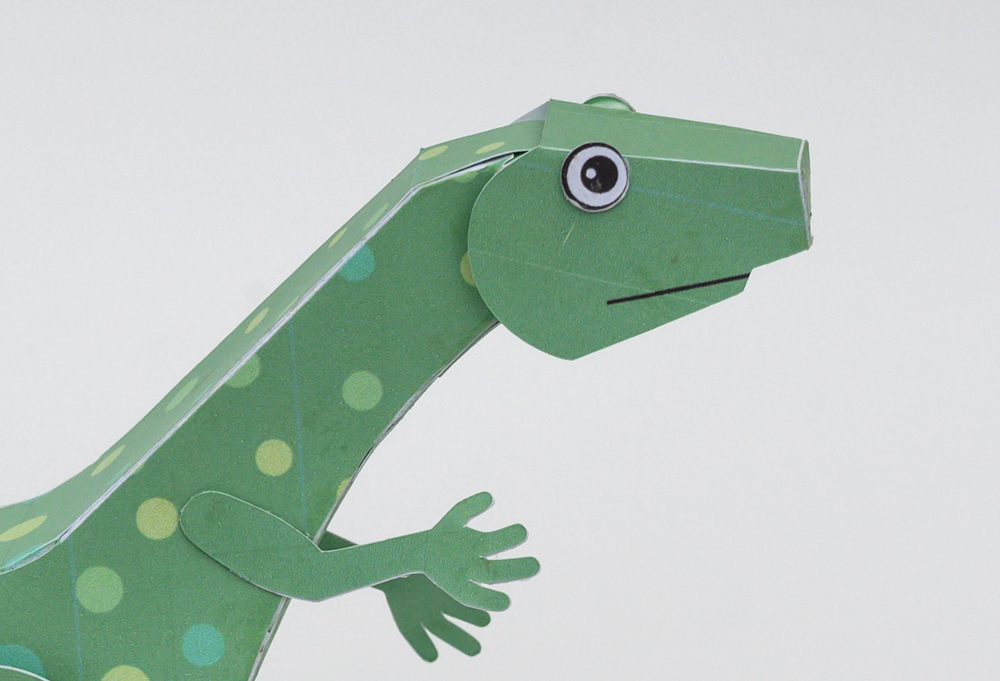 Glue the feet to the leg tabs to complete your dinosaur!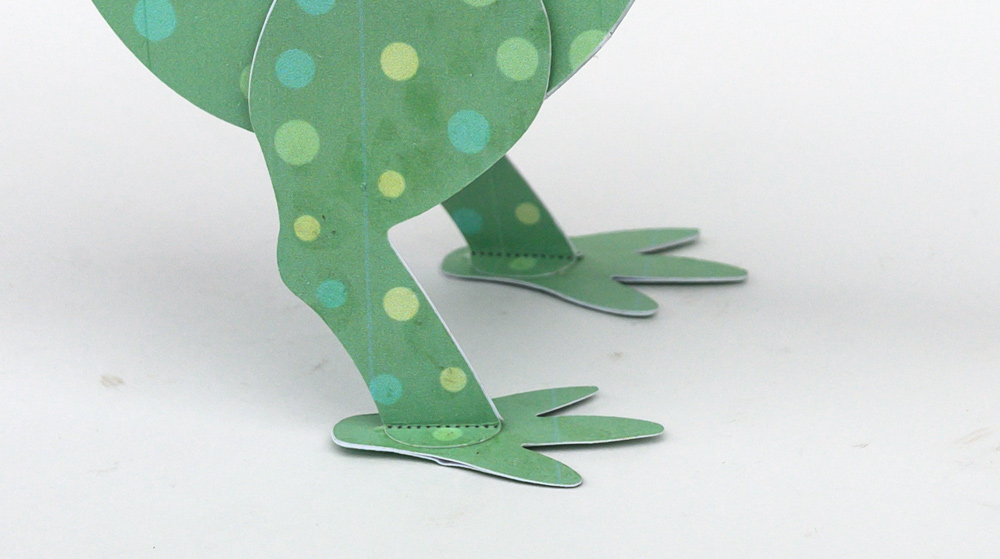 The dinosaur is supposed to be a generic theropod, I reckon it probably looks closest to an eoraptor, a metre long dinosaur from the Late Triassic. Try scaling them up and down to make a family. Have fun!