A Paper Ninja for all you Paper Ninjas to download and make!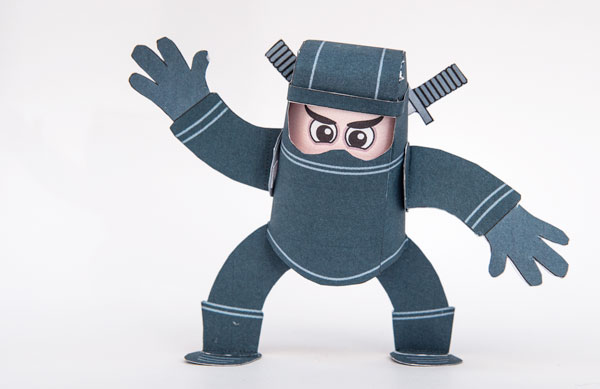 If you are a member or a patron you can download the parts for free, thanks for signing up! Non-members can join in the fun for £2.50
Print out the parts onto a sheet of thin card – I recommend 230gsm / 67lb. Once the ink has dried score the dotted and dashed lines then cut out the holes before carefully cutting out the parts.

---
Several of the parts are made from double thickness card. Fold them over, glue them down then carefully cut out the pieces.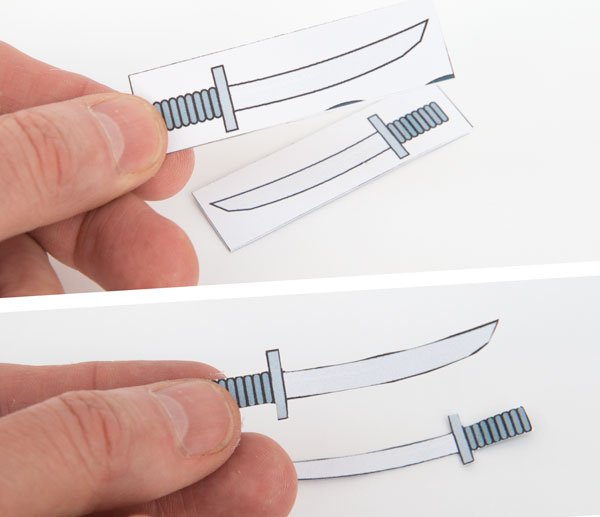 Arms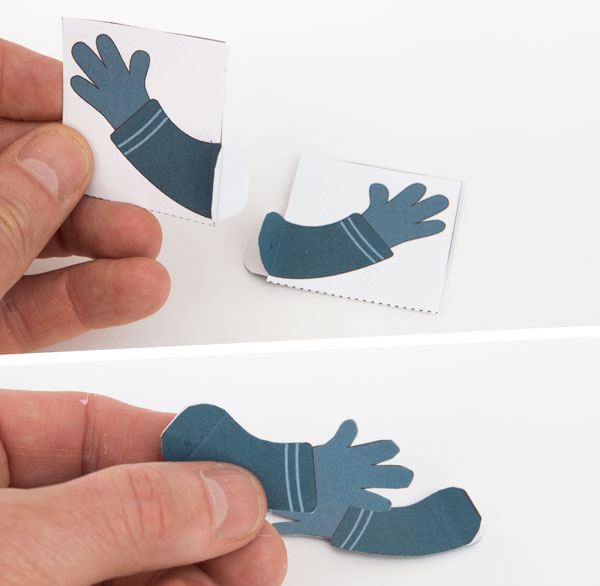 Feet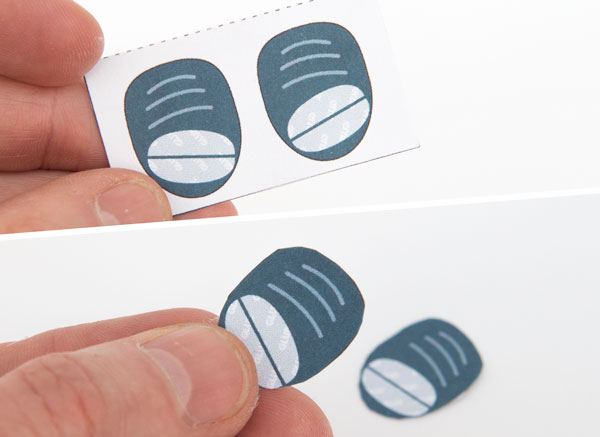 Legs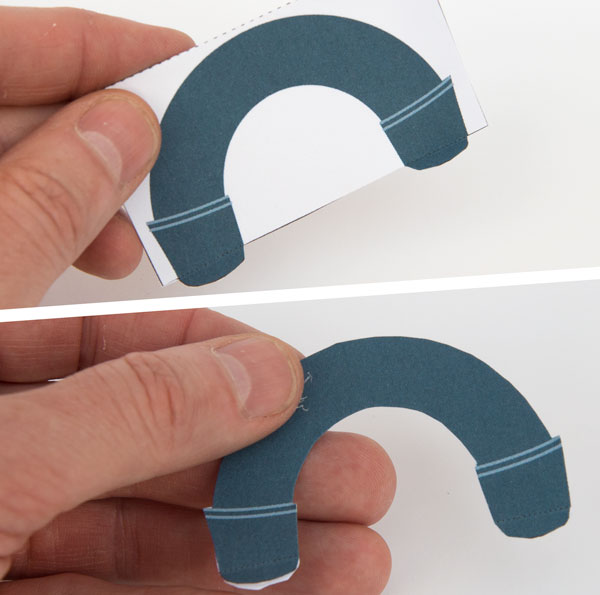 ---
Fold back the tab on the head then glue the head band into place so that the coloured side is facing out as shown.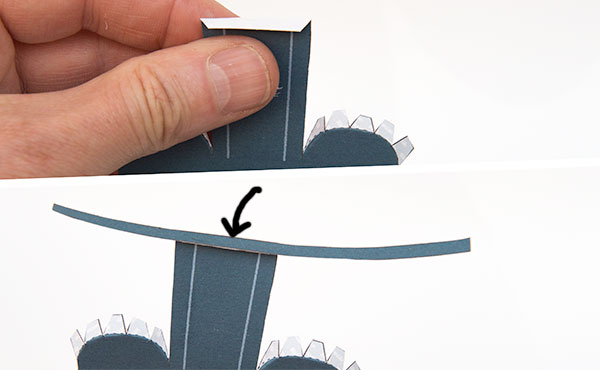 ---
The arms are posable. Thread the tabbed washer through the hole in the body as as shown flattening out the tabs on the other side.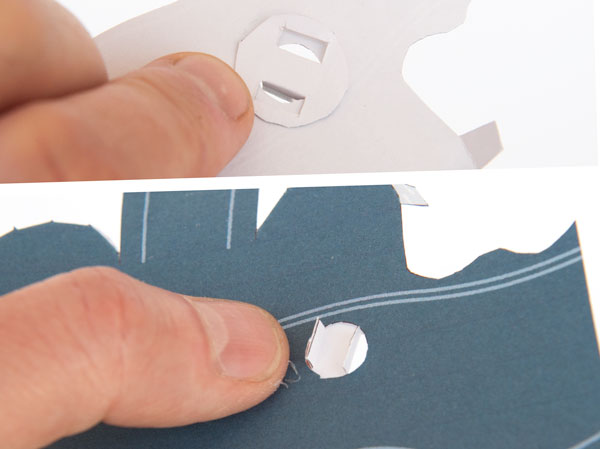 ---
Glue the washer to the tab. Make sure it is free to turn.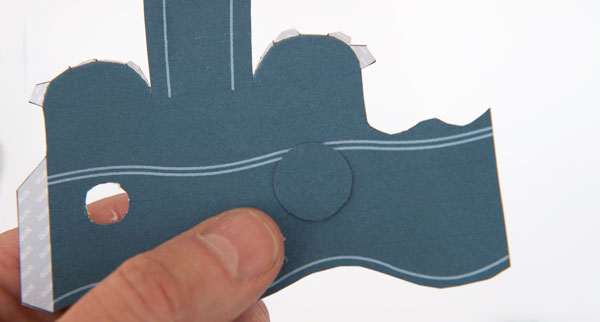 ---
Repeat the process with the other washer.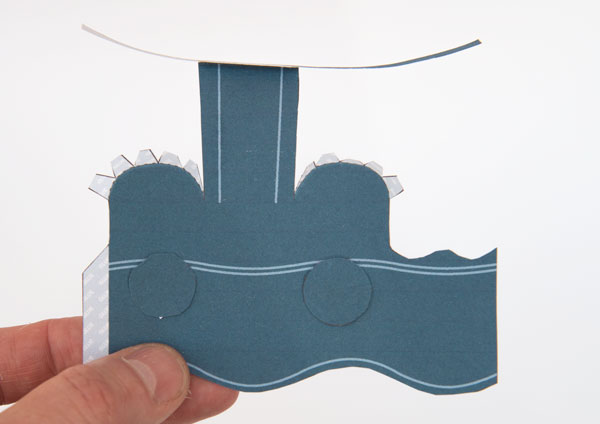 ---
Roll round the body and glue it into a tube.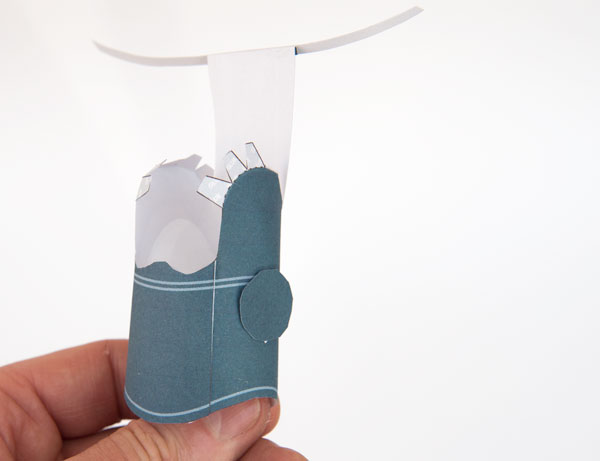 ---
Roll over the hood and glue it to the tabs on either side of the top of the body. Fold up the tab with the head band then glue the head band round the head.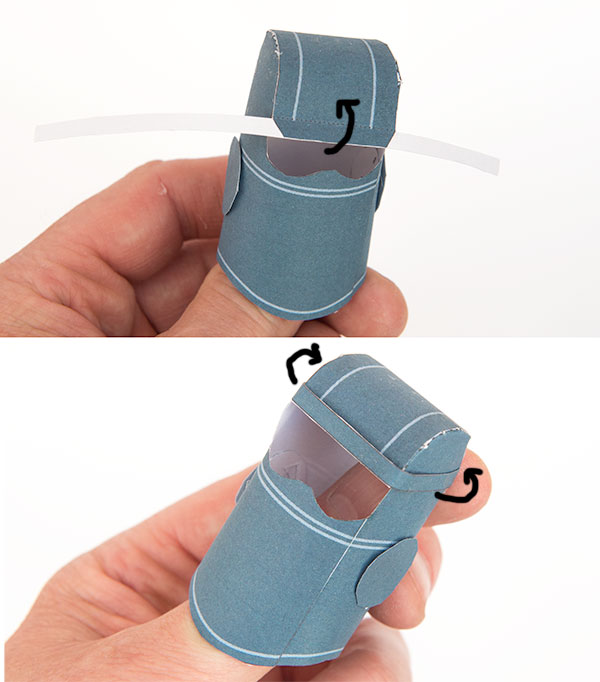 ---
Thread the face into place and glue it into position. Make sure you don't get any glue on the arm washers.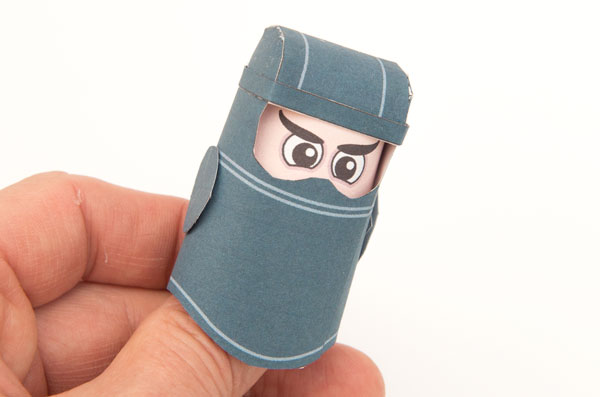 ---
Glue the legs to the feet.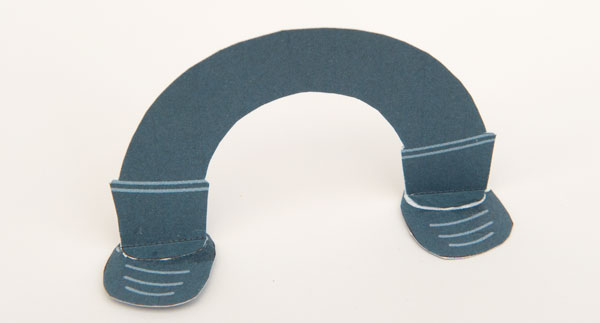 ---
Glue the arm tabs to the arm washers.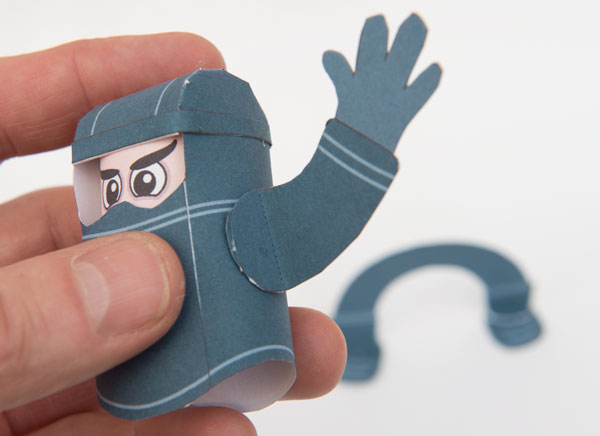 ---
The arms are free to turn.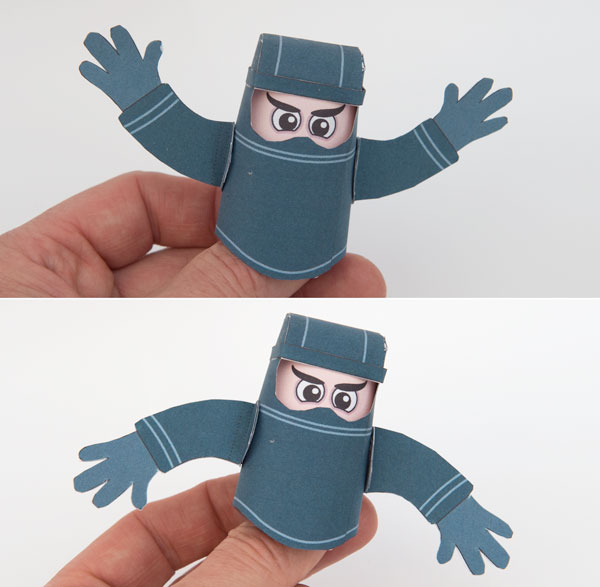 ---
Glue the swords to the back of the Ninja with a small dab of glue.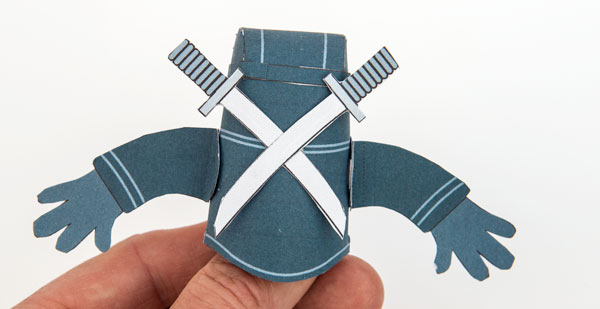 ---
Cut two small slots it the edge of the body in the positions shown.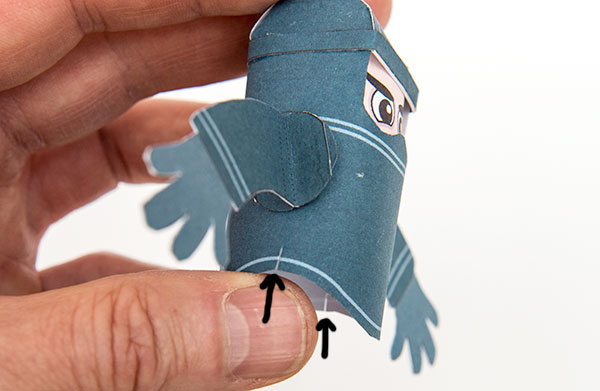 ---
Fit the body to the legs using the two slots you just cut. As the legs are not glued into position as certain amount of posability is possible with the body.
Hoooo-ah!