This paper joint has two degrees of freedom.
Like a shoulder, it can be moved up and down and rotated. It would make an interesting component for a poseable paper model.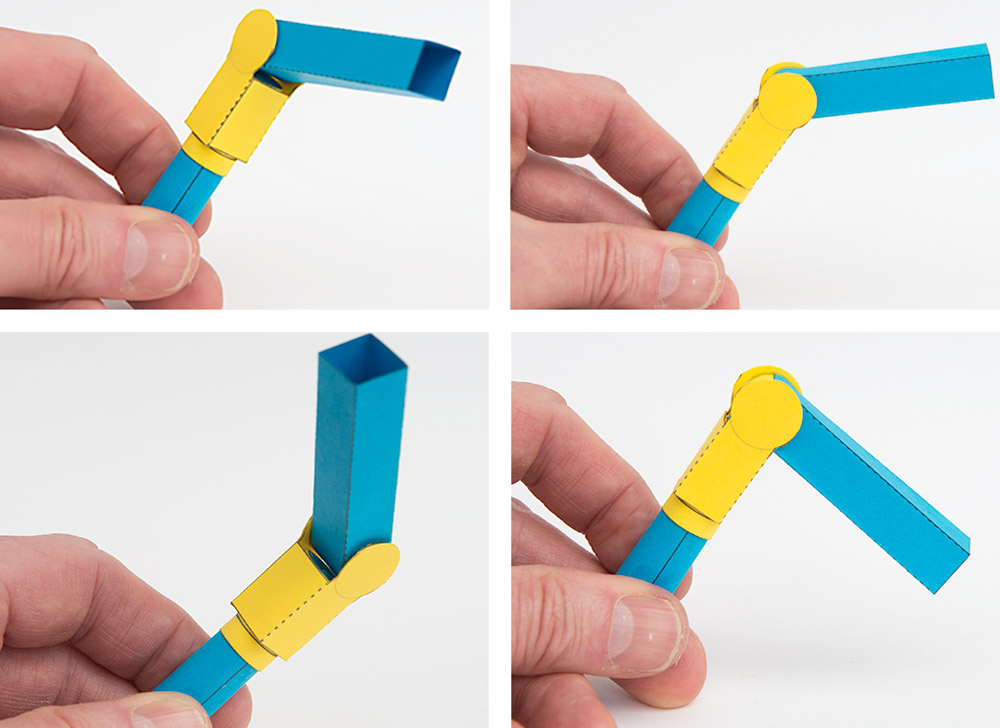 ---
Download the parts file and print them onto thin card. I printed it twice onto two different colours of card to make a more colourful model.
Score along the dotted lines and carefully cut out the parts.

---
Assemble the outer joint.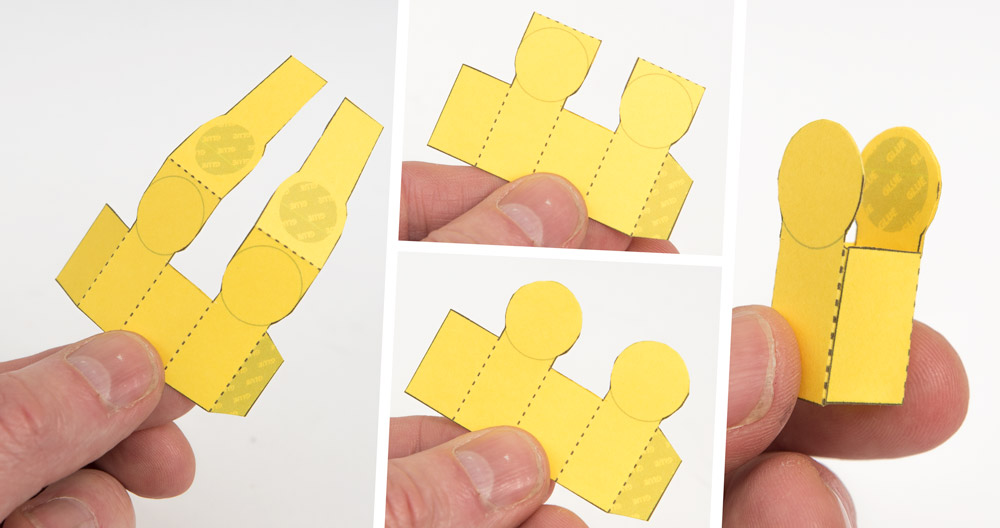 ---
Assemble the long arm.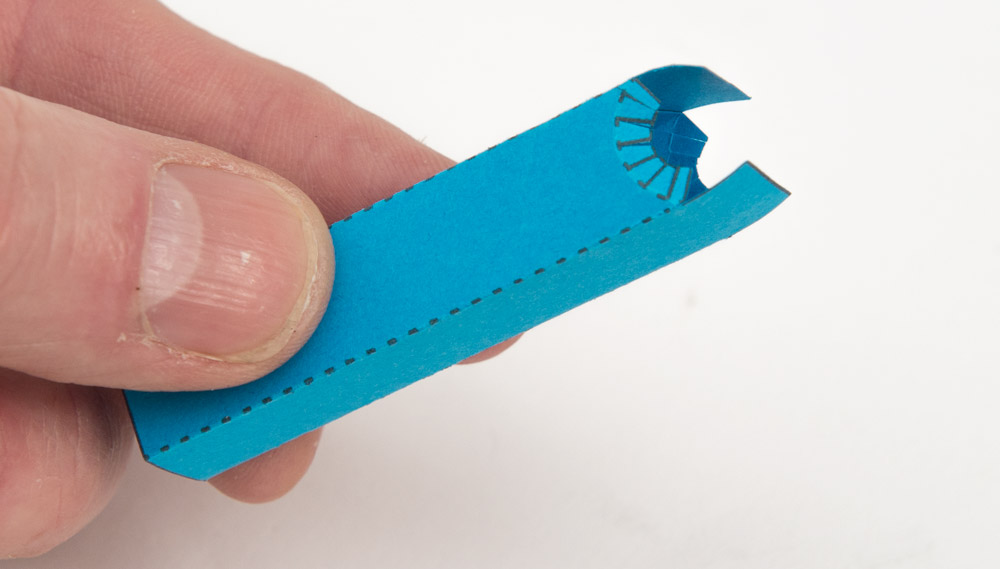 ---
Glue together the joint centre. The yellow strip is a snug fit but must be free to turn.

---
Glue the yellow strip to the tabs on the long arm.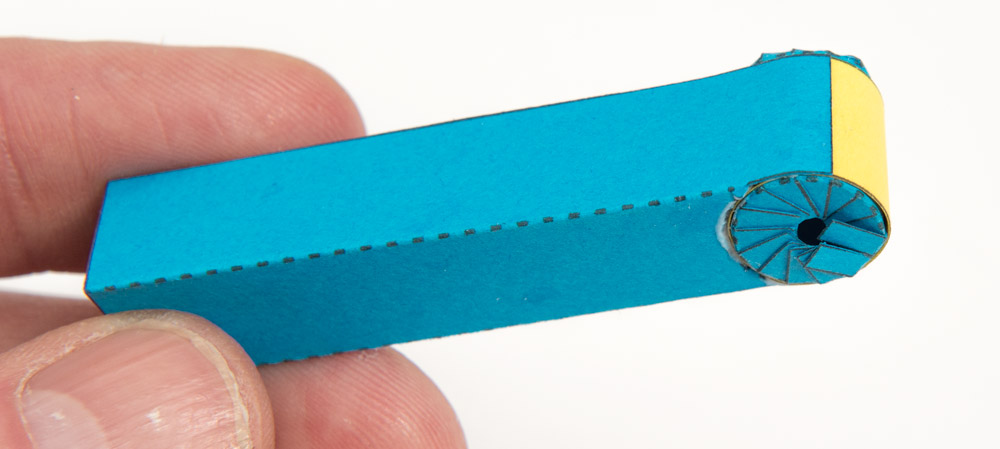 ---
Glue the outer joint to the joint inner.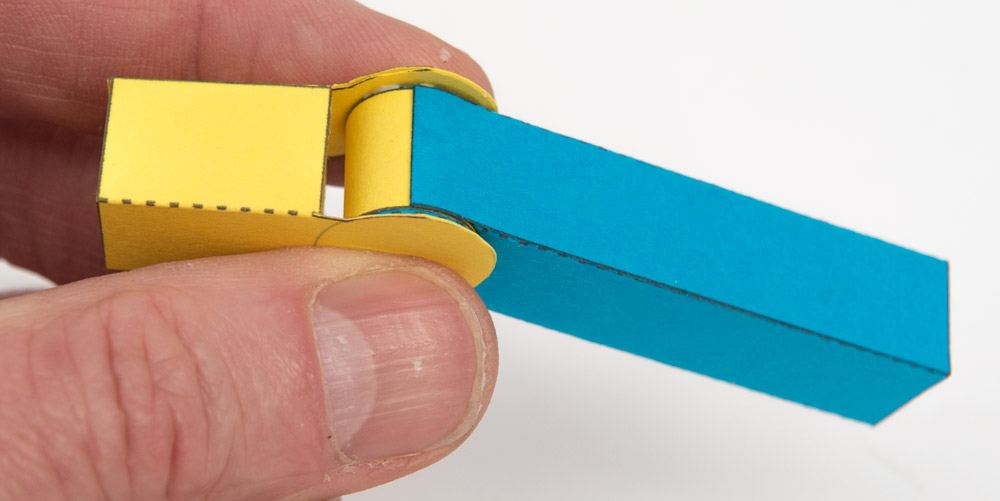 ---
Roll up the shoulder shaft and glue the narrow strip into place.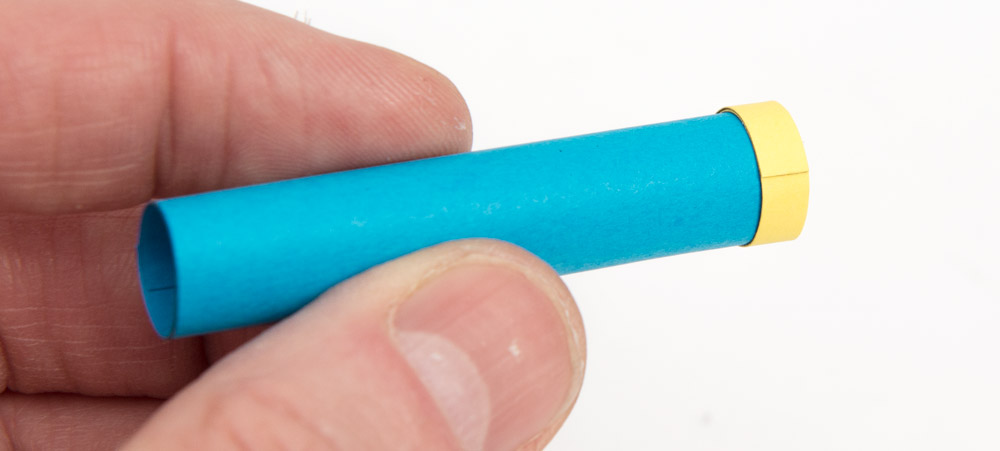 ---
Glue the other two strips into position.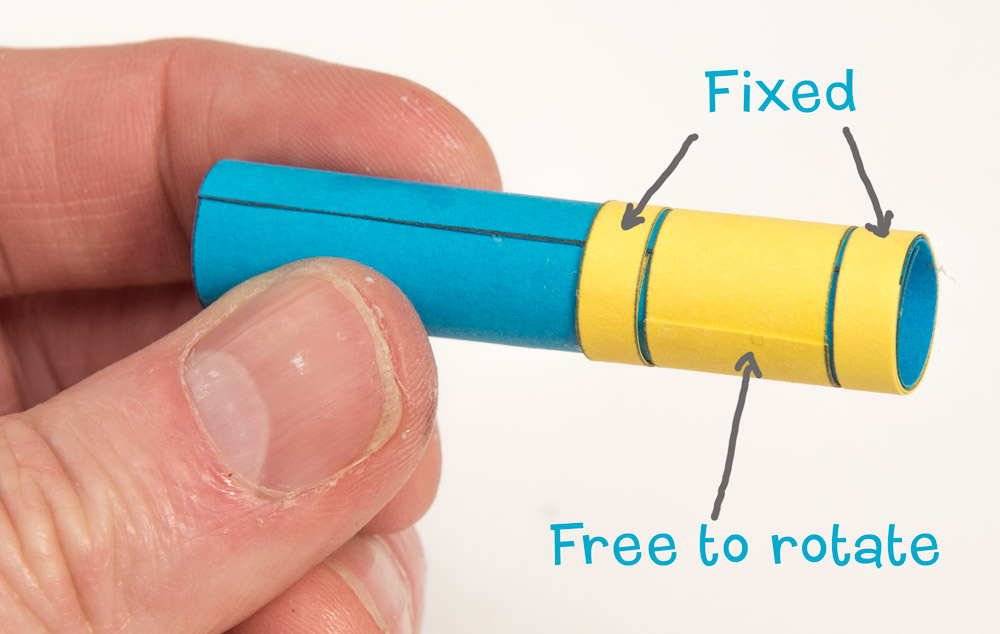 ---
Add a strip of glue to the rotating sleeve.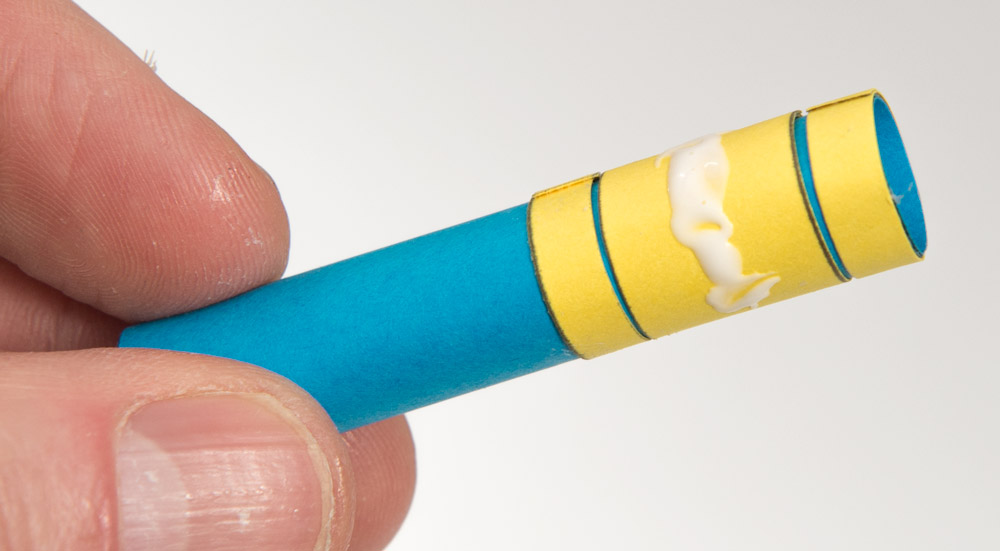 ---
Fit the rotating sleeve into the joint outer to complete the joint.