This working gear train is ready for you to download and 3D print. The fun and interesting mechanism features a two stage gear train with each stage being a 41:11 speed change. The combined change is speed means that the small output pinion turns almost fourteen times as fast as the large forty one tooth gear. You can see see a video of the gear train in action on Instagram here.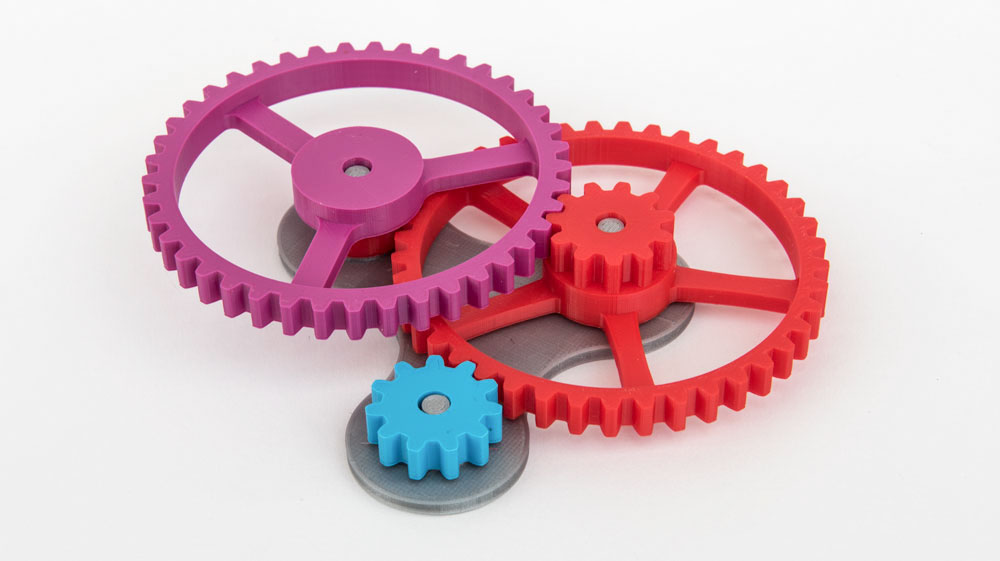 The download contains stl files for the five parts – these files will be suitable for most 3D printers.
I've printed the parts using different colours of PLA to make a colourful model.