When making video it is usually best to use manual focus. A lever protruding from the focus ring makes focusing much easier when the camera is mounted on a tripod. This 3d printed focus handle will fit to most lens and is held  in place with a cable tie.
You can download the STL file at the link for use in your slicer software of choice.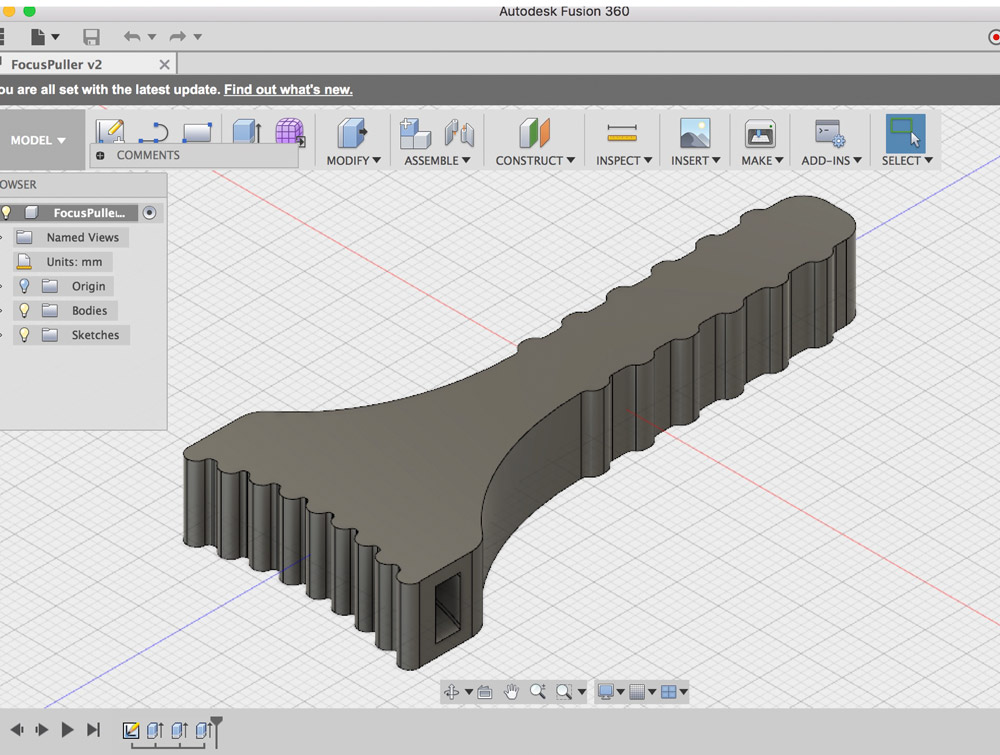 This version of the handle is printed out using PLA on an Ultimaker 2+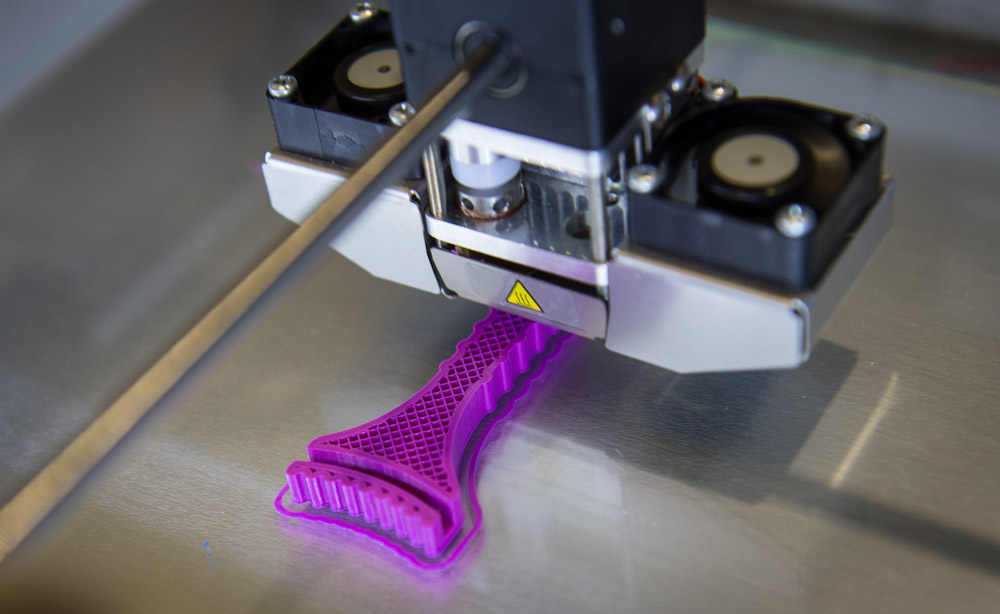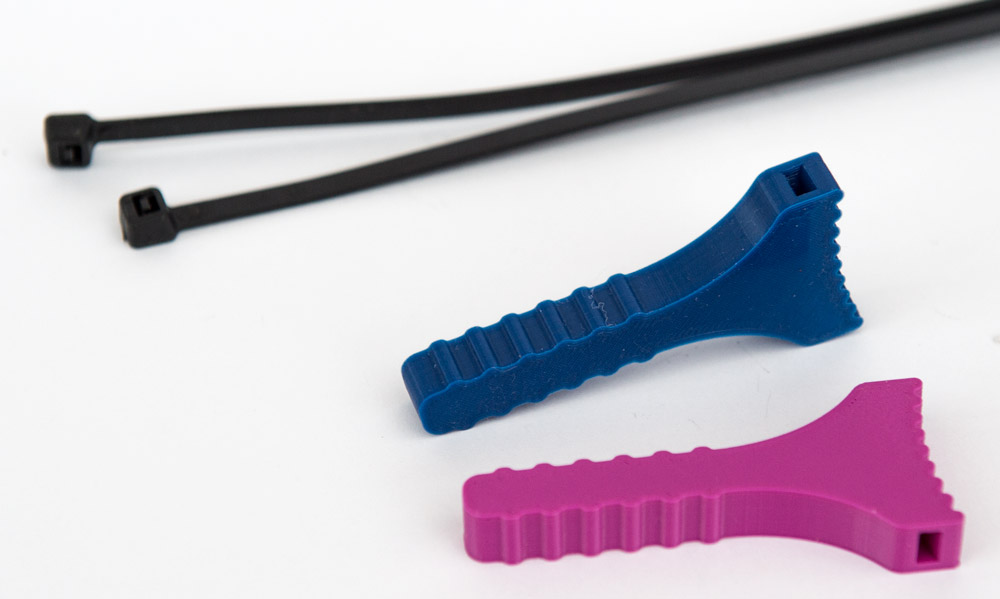 Thread a cable tie through the slot so that it is a loose fit around the lens.

Pull the cable tie tight and cut off any excess.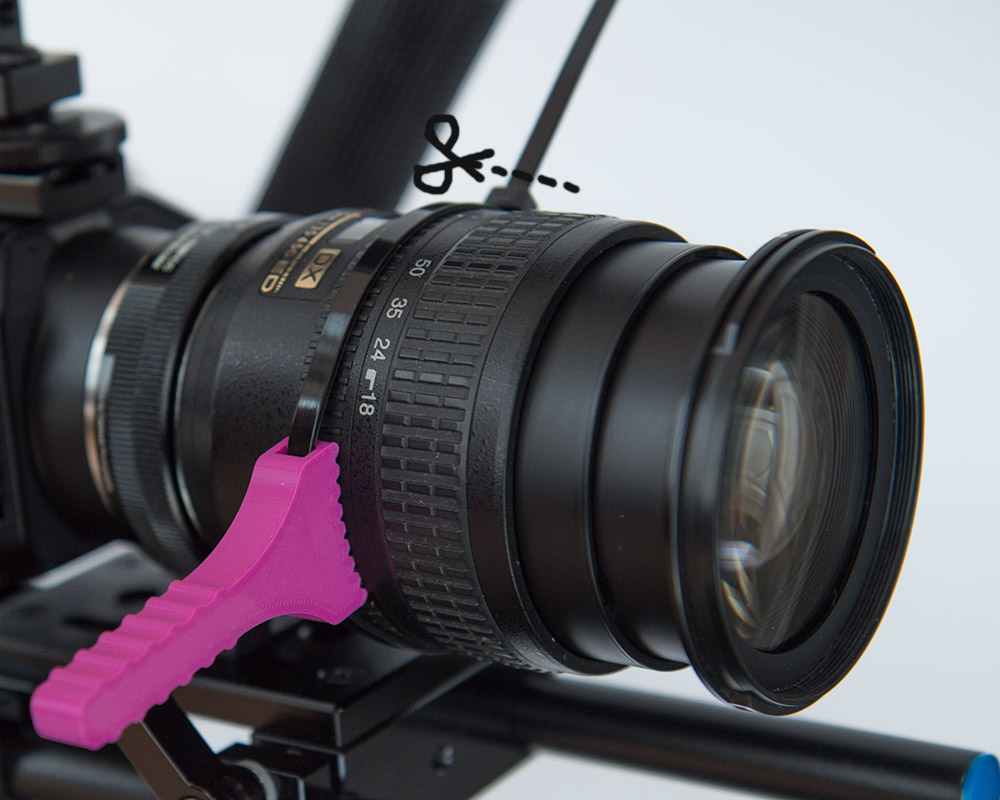 Add a second lever to control the zoom function!