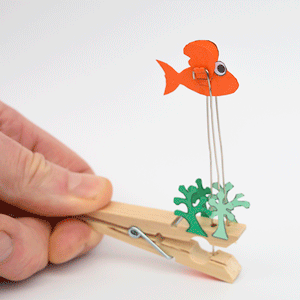 Flying Fish junk automata to download and make. Squeeze the peg and the cute fish flaps her wings and flies!
Members can download the parts and template file for free at the link. Non-members can join in the fun for £2.50 or equivalent.
https://www.instagram.com/p/BsEJH0_HRSP/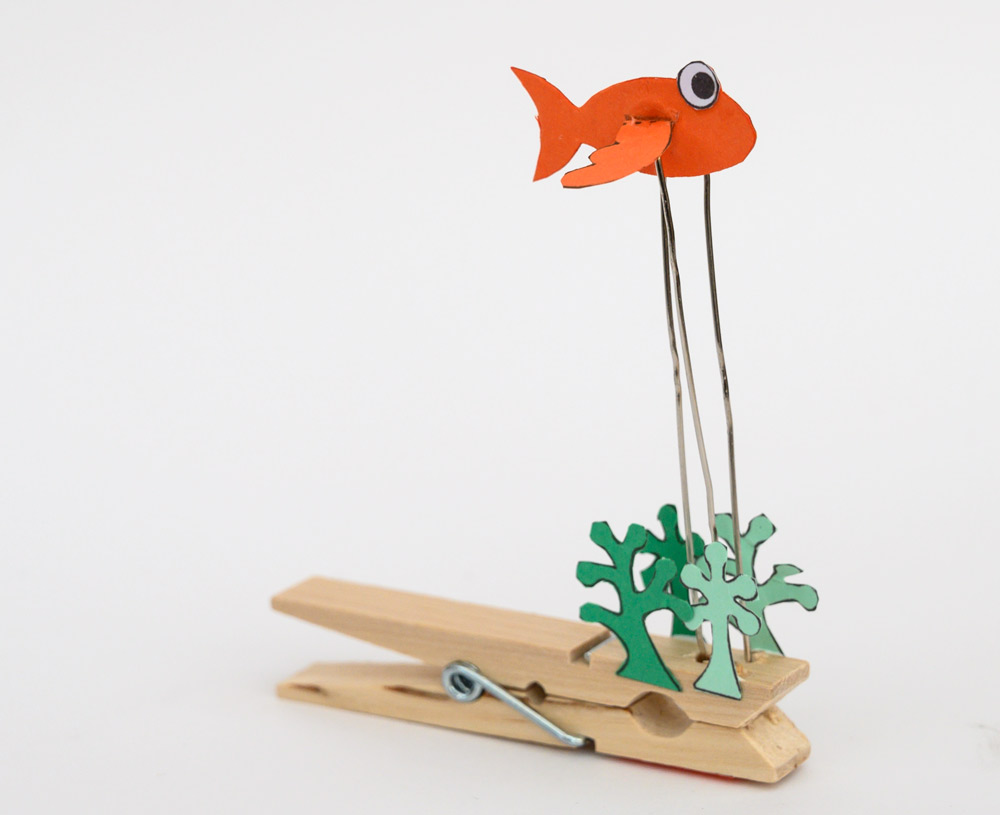 The parts and template files are not coloured. To make a colourful model print out the parts on coloured card. I used a white sheet for the templates and the eyes, two shades of green for the seaweed and an orange sheet for the fish parts.

As well as the card parts, you will need a wooden clothes peg, two cocktail sticks and three paper clips.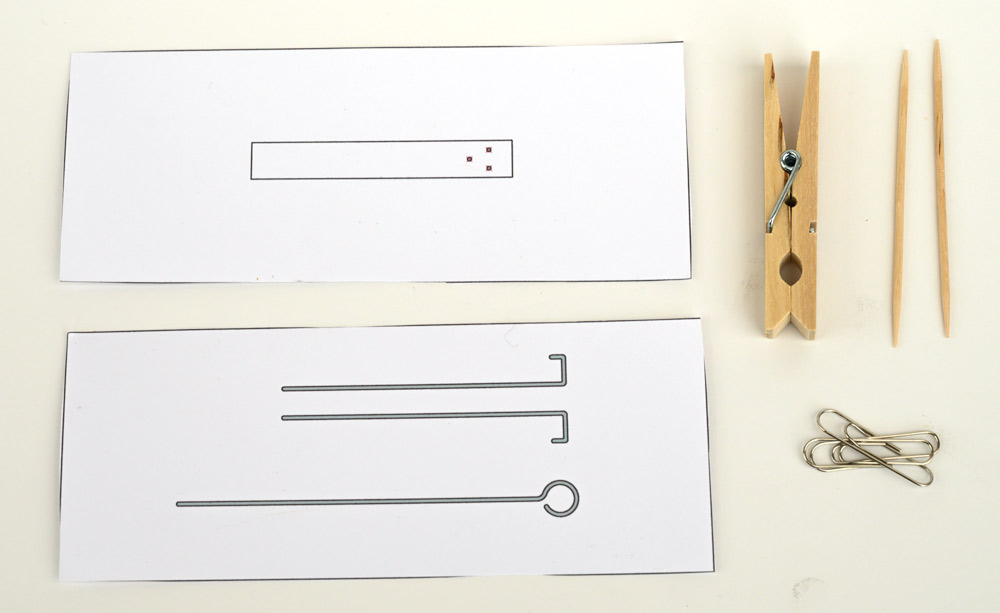 Straighten out the paperclips then shape them using the templates as a guide.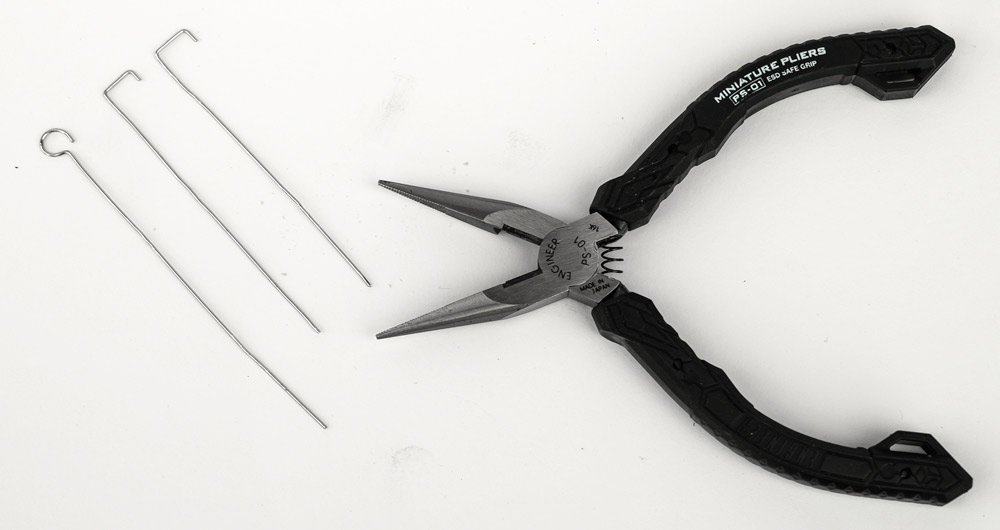 Fold the fish body in half without glueing it. Trim off the bottom of the body.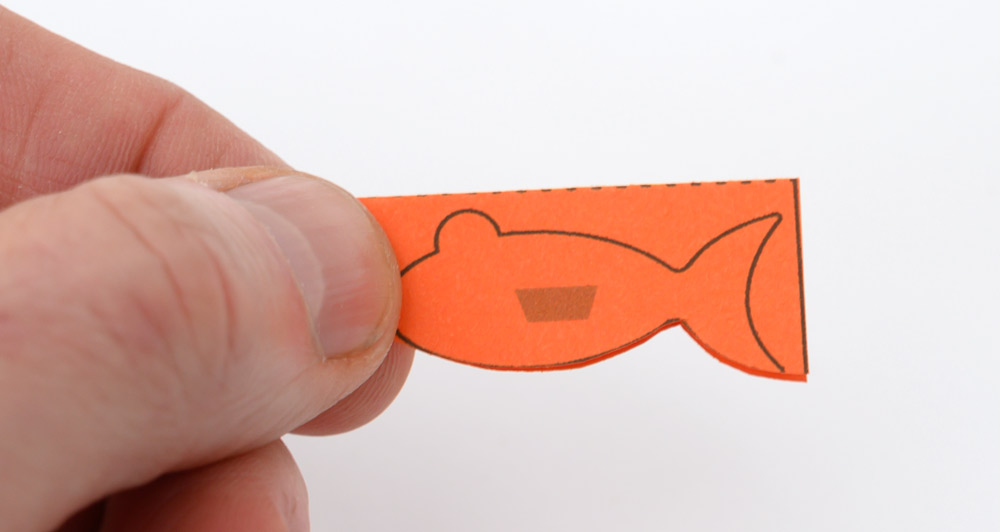 Use the template to drill the three holes in the peg.
The two end/outer holes are 2mm diameter and go through the top part of the peg only.
The centre hole is 2mm right the way through both top and bottom parts of the peg then a 3mm hole drilled through the top part only.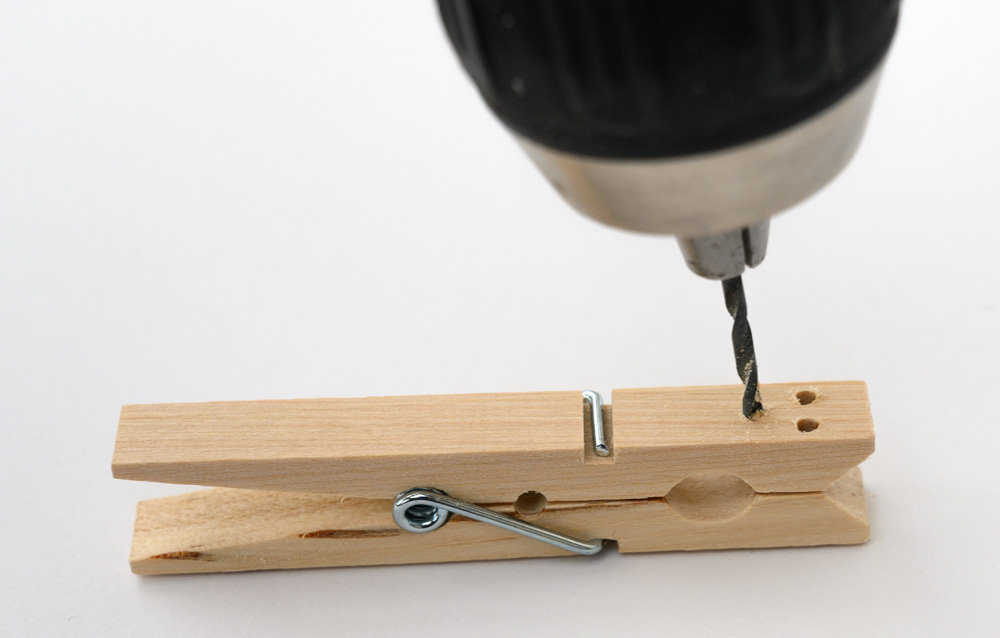 Sandwich the end of the paperclip between the fish body. Let the glue dry.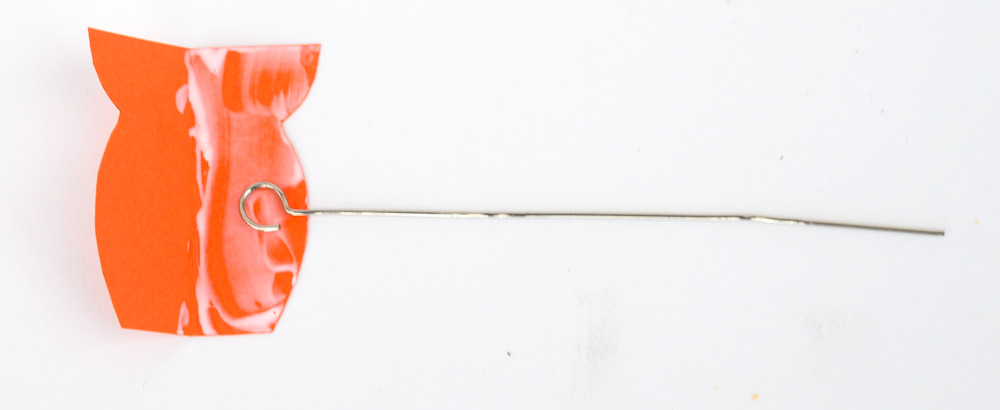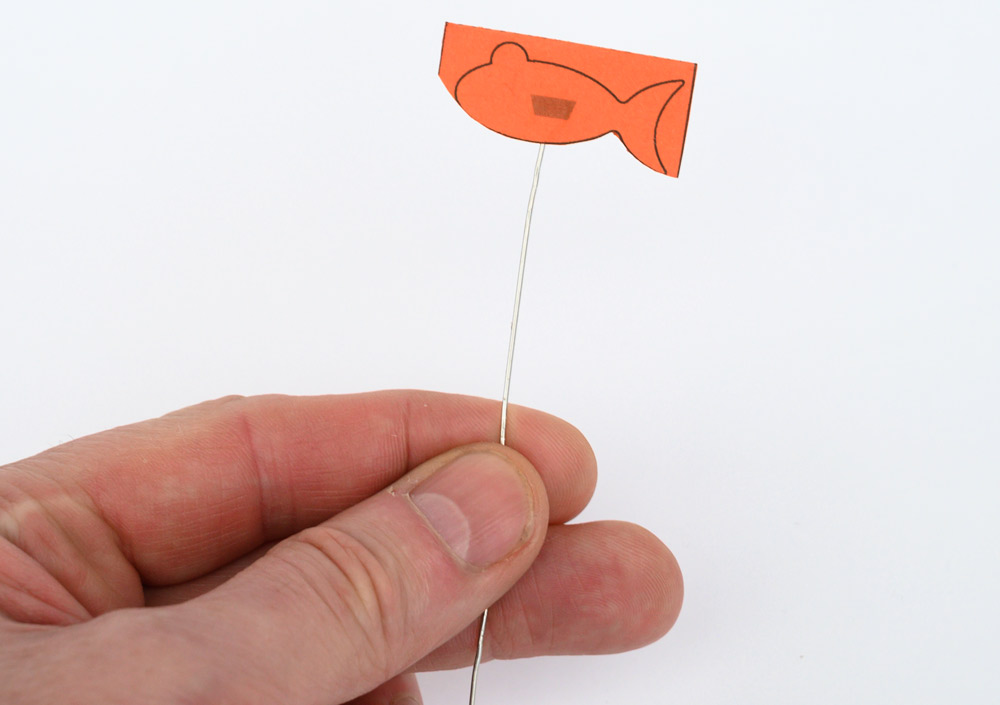 Trim the rest of the body into shape.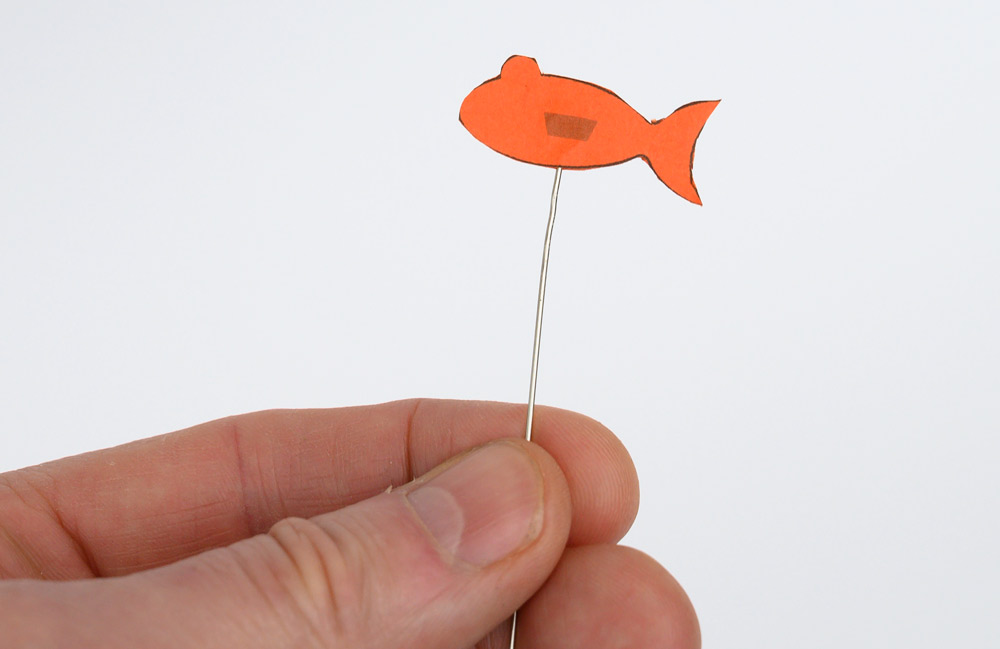 Fold the wing tabs over the ends of the wing push rods and glue them down.

Glue the wings to the marked areas on the body.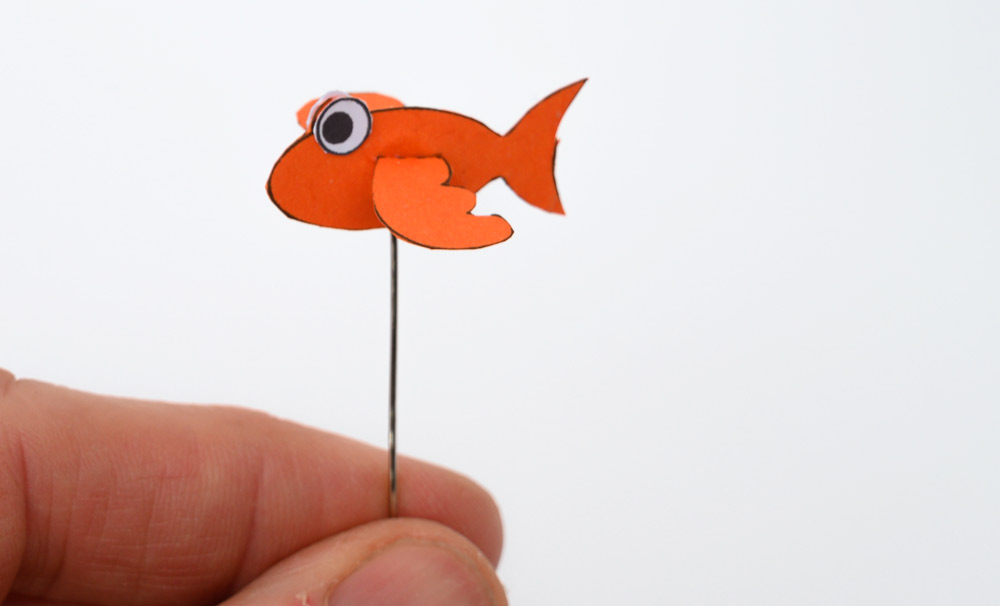 Glue the wing tabs to the wings lining them up with the hinge line as shown.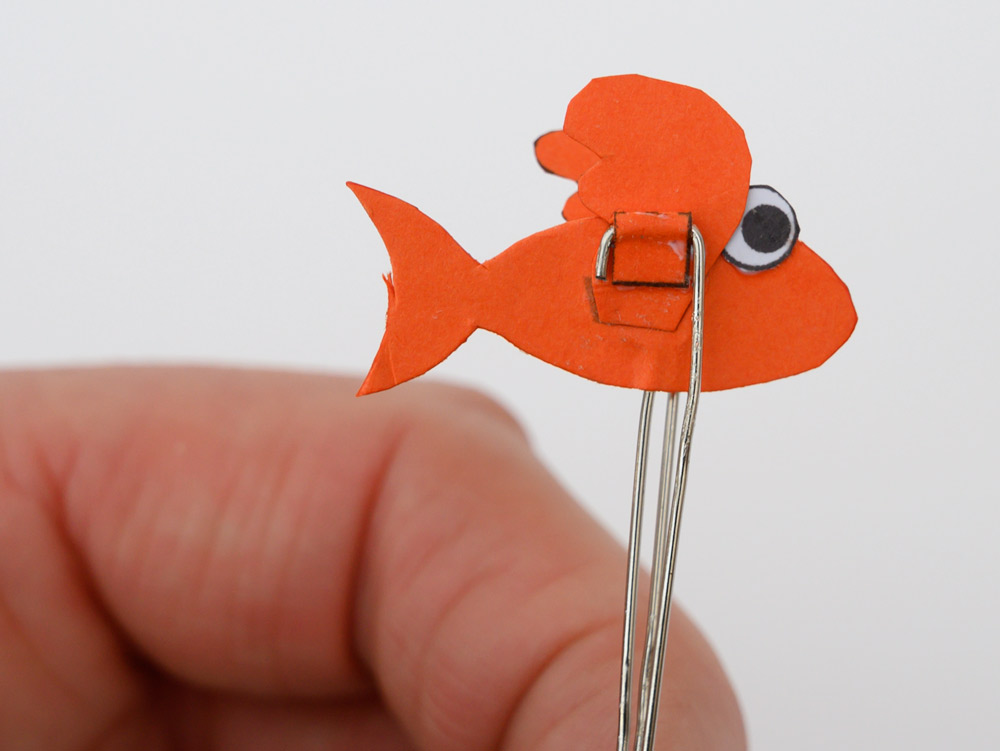 Thread the three wires into place in the holes in the peg. The wing-wires go into the two outer holes at the front of the peg.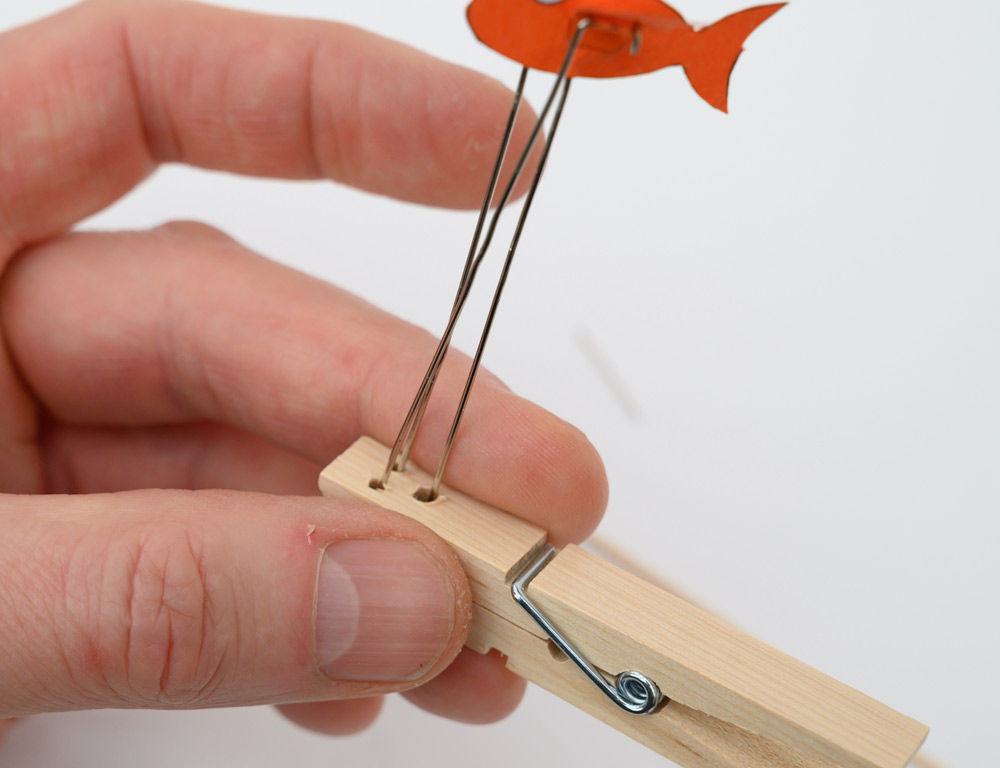 Fix the wing wires into place by wedging them with the pointed end of a cocktail stick dipped in a little glue.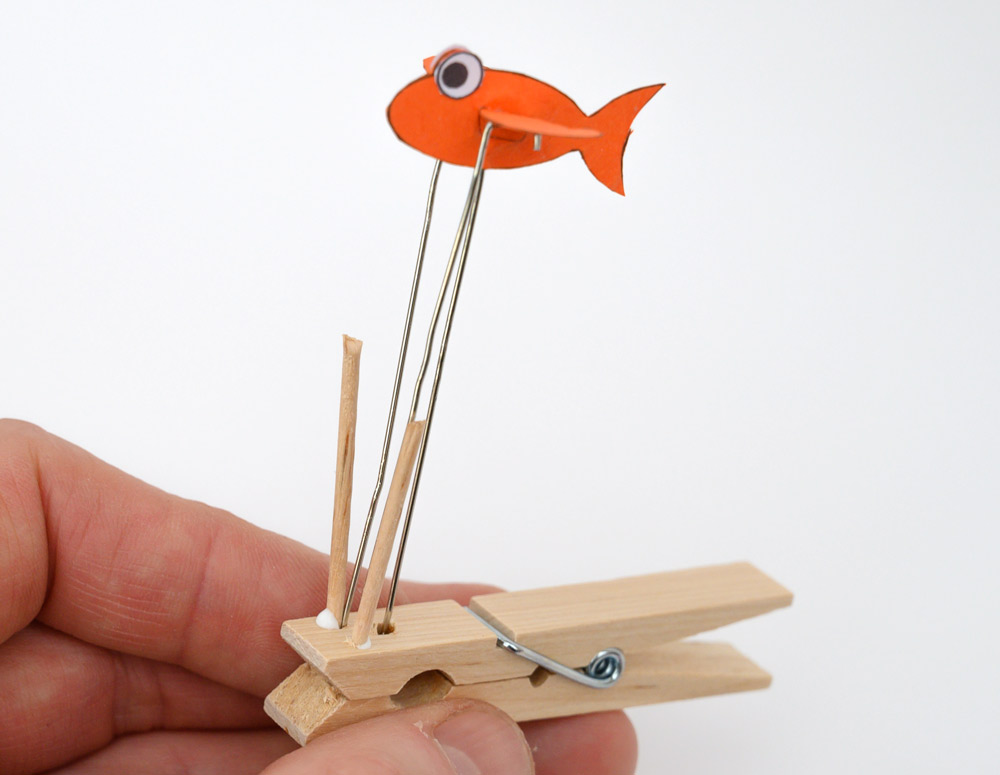 Trim off the excess cocktail stick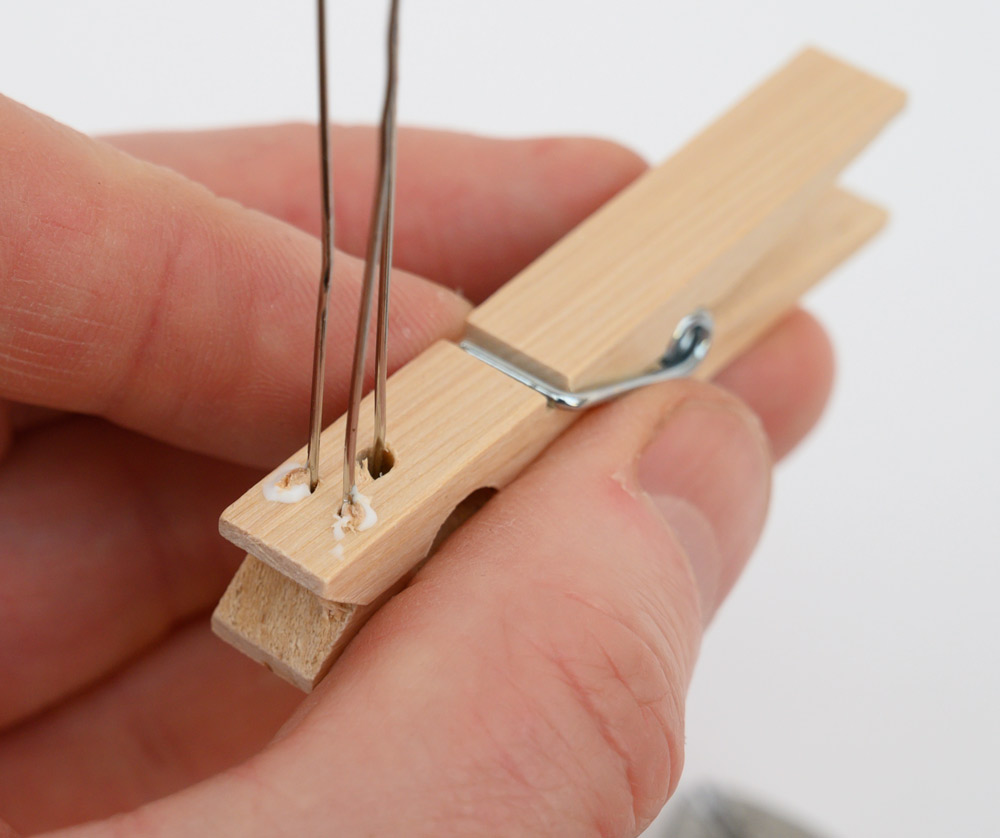 Adjust the centre wire so that the wings are at their lowest position. Mark the wire where it exits the peg.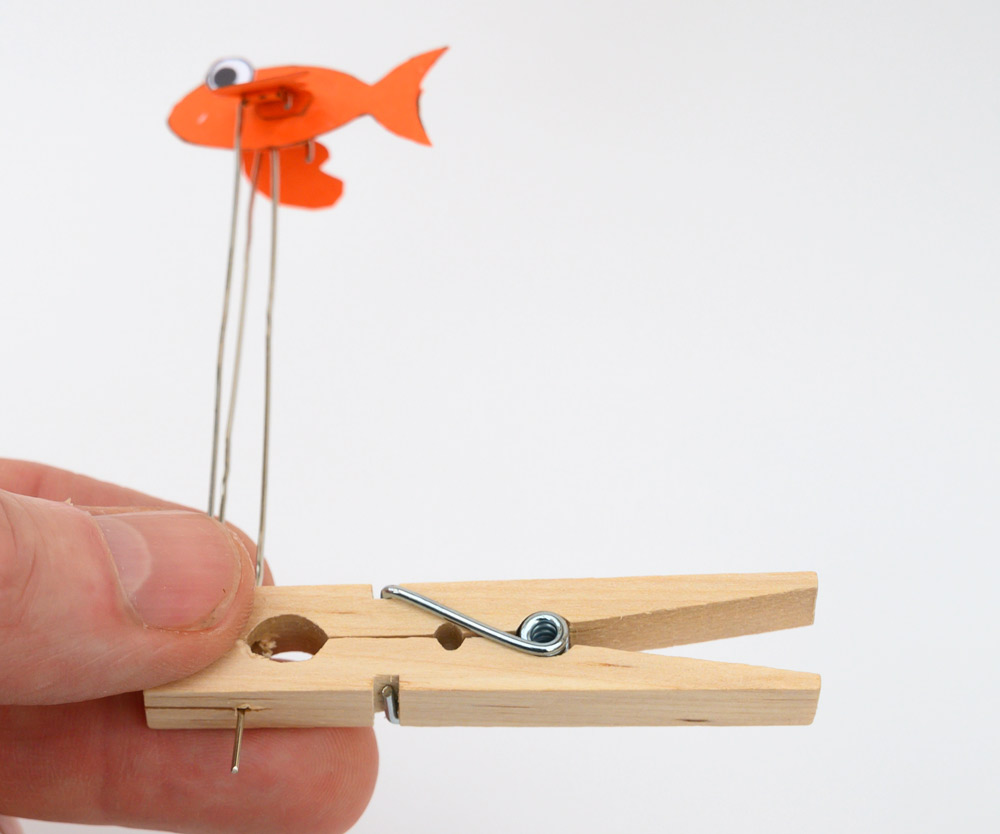 Lift the wire slightly and bend over the point you marked in the previous step. Scratch a shallow trough in the peg to house the wire.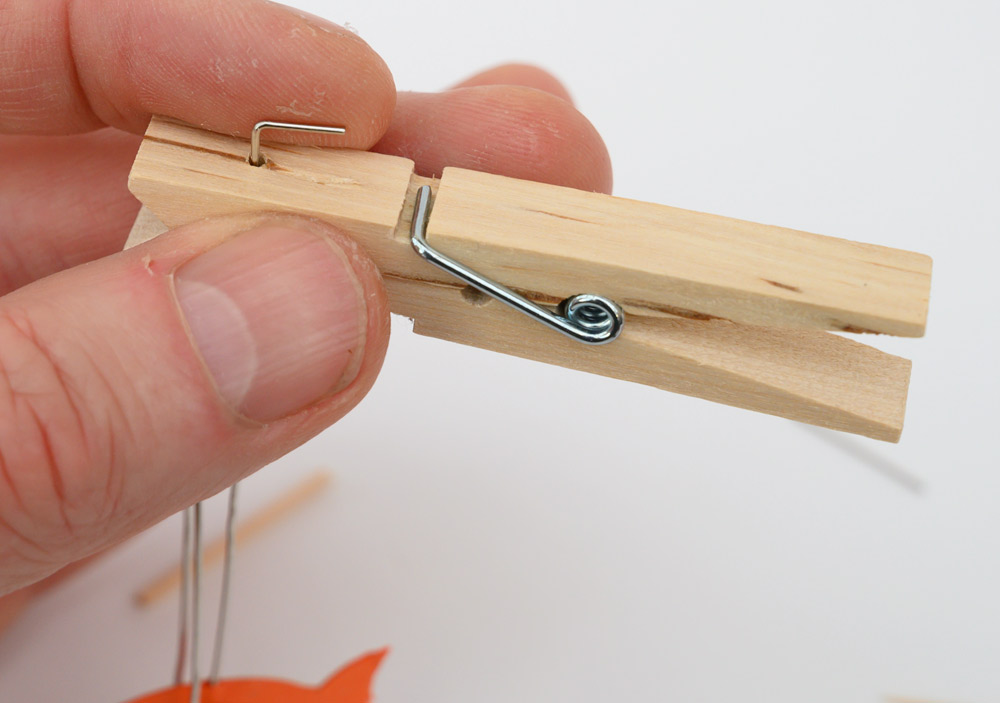 Glue an offcut of card over the wire to secure it into place.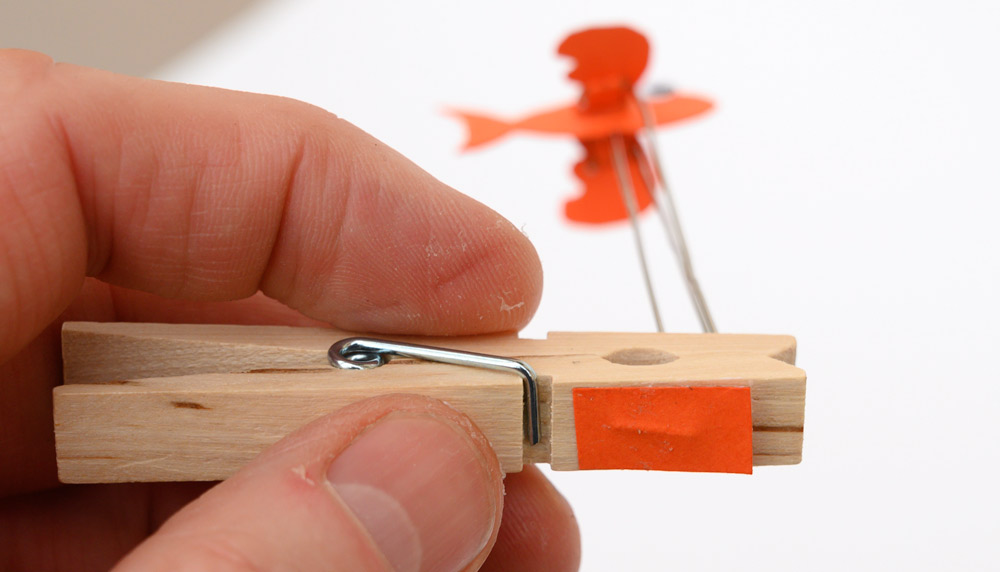 Cut out the seaweed parts. These are quite fiddly to do so instead you could make wavy fronds of green card.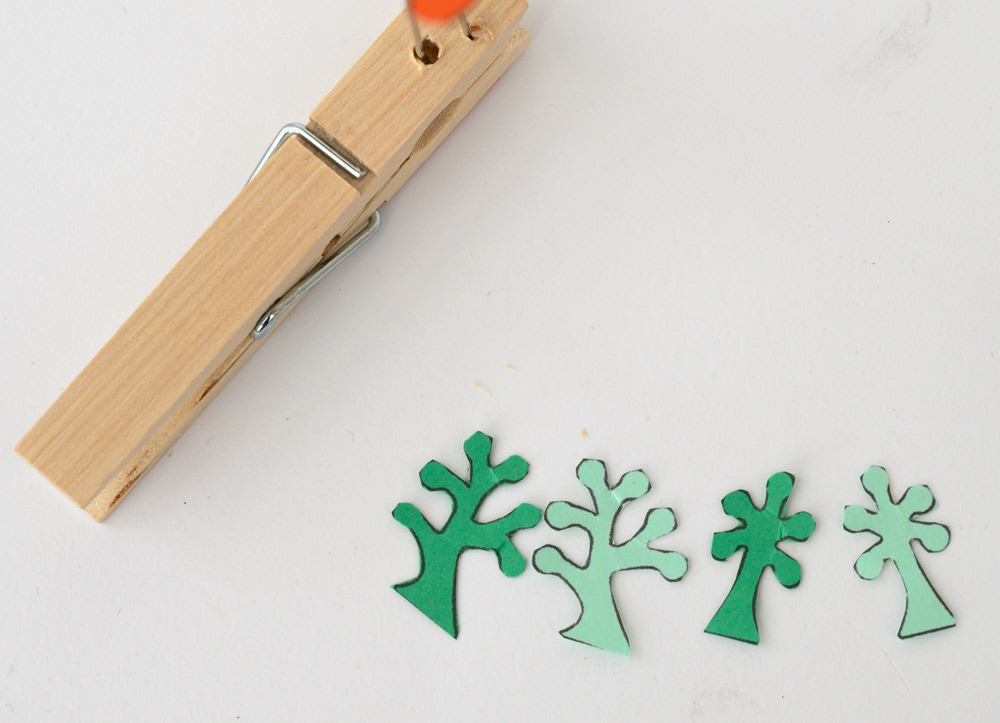 Glue the seaweed onto the sides of the peg below the fish to complete the model!