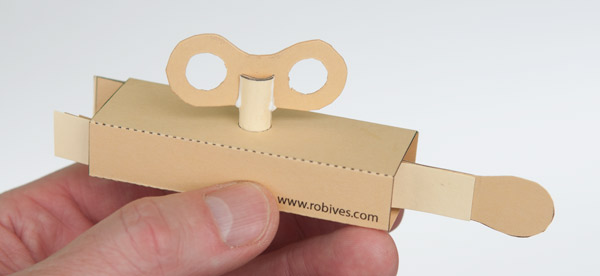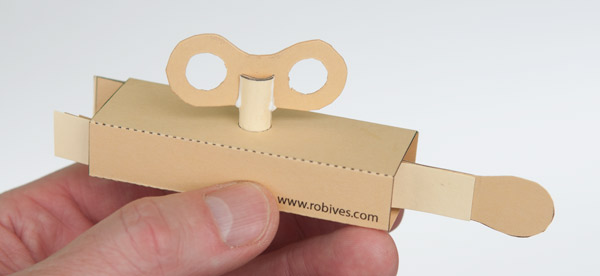 An interesting paper mechanism to download and make. If you are a member you can download the parts for free at the link. Thanks for signing up! Non-members can download the parts for £2.50 or equivalent
---
This is an experimental paper mechanism to use in your own paper projects. I've fitted a clockwork style key to the drive shaft for illustration purposes but basically, anything that needs driving could be added to the shaft. In this project, the strips are pulled in and out and the main axle turns. The project is driven by a double action ratchet. It is double action in the sense that the axle is driven both as the tabs and pulled out and as they are pushed in.
---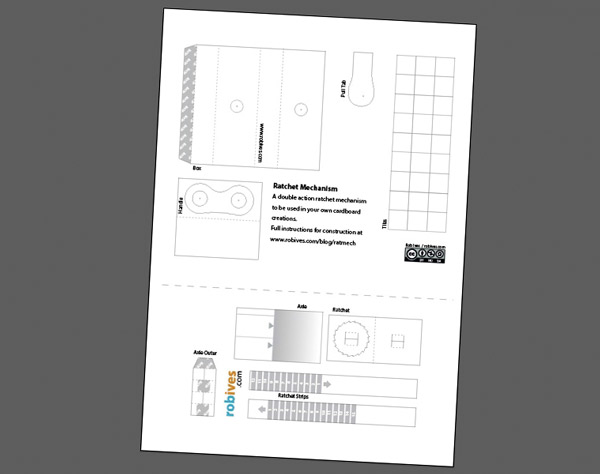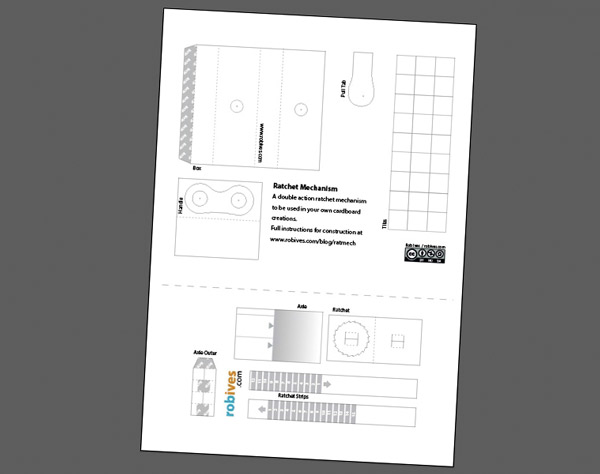 Print out the parts onto thin card and have a go! The project is laid out on a single sheet. I printed it twice onto two different colour card sheets. I then cut the pieces in half along the central dotted line then used the top half from one sheet and the bottom half of the other sheet to make the model.
---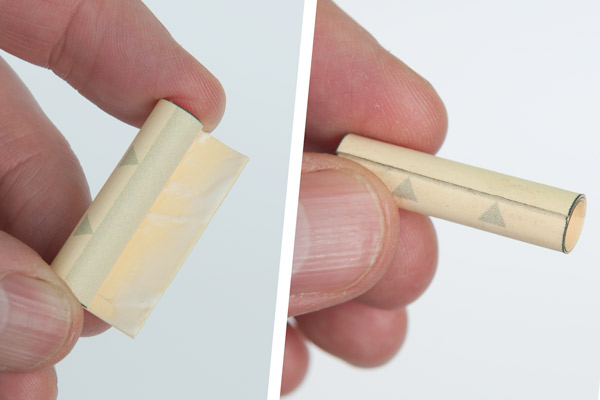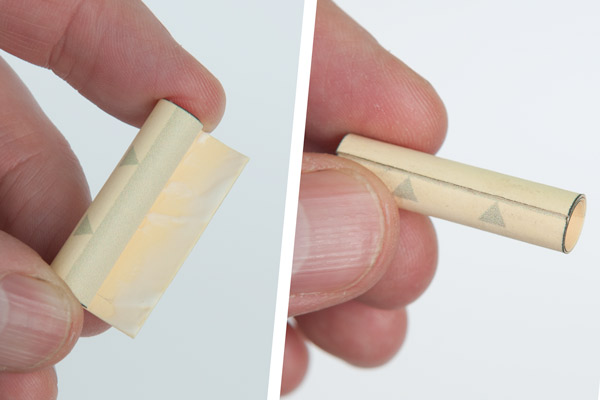 Score along all the dotted and dashed lines and cut out the holes before carefully cutting out the pieces.
Start by carefully and accurately rolling round and gluing down the axle tube so that the end lines with the small grey arrows.
---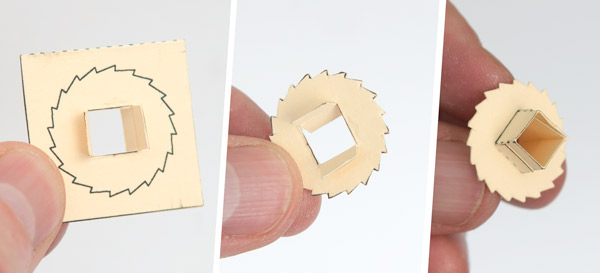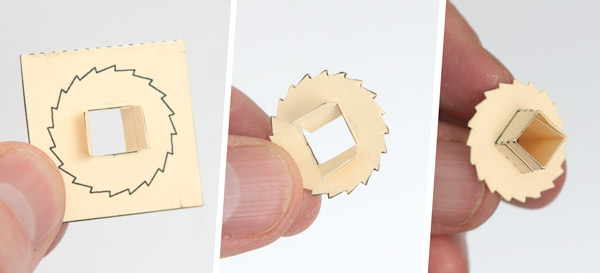 Fold over and glue down the ratchet to make double thickness card. Once the glue is dry, carefully cut out the ratchet wheel. Assemble the square tube and fit it into the ratchet.
---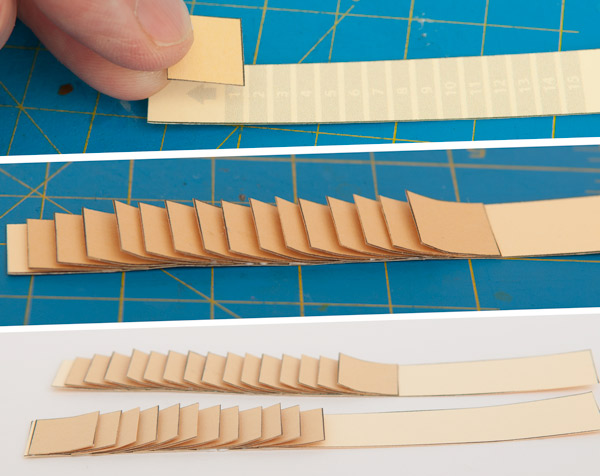 The two ratchet strips are made up from a base strip and a number of tiles. One is tiled in one direction the other in the other direction. Glue each tile onto the grey areas only, adding them in the numbered order. Once the glue is dry give each tile a slight curve up so that they are lifted as in the pictures above.
---


Glue the tile-pull between the ends of the two ratchet strips with them facing face to face.
---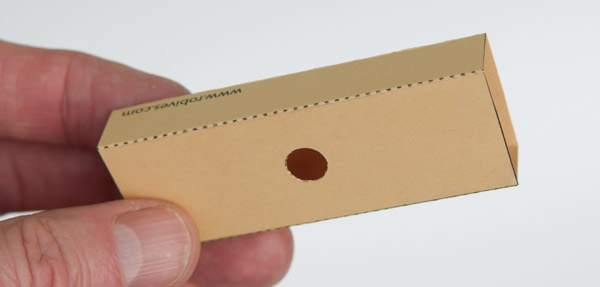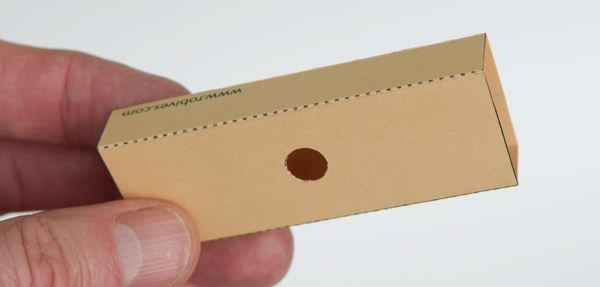 Glue together the box.
---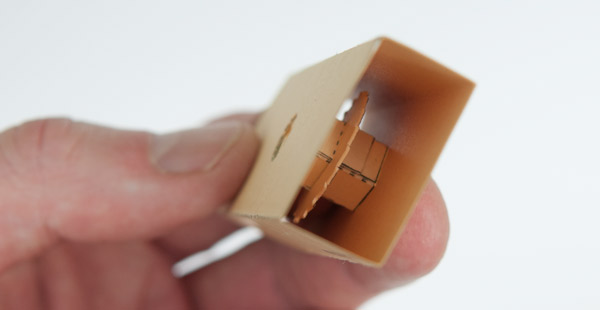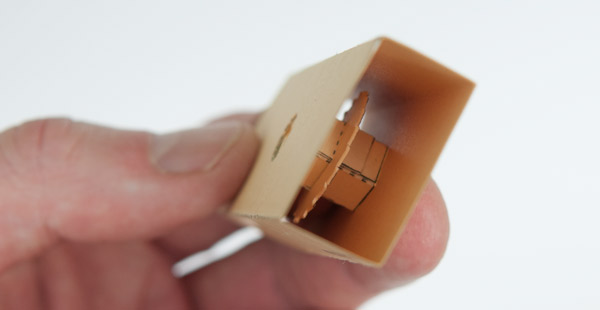 Thread the ratchet into the box lining it up with the circular holes.
---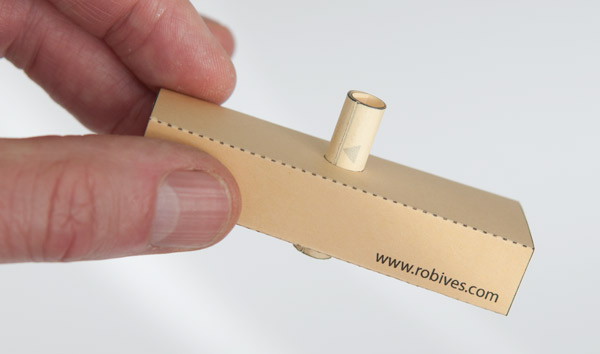 Push the axle down through one hole in the box, through the axle and out through the other side. Line up the grey lines on the axle with the edges of the box. The axle should turn freely.
---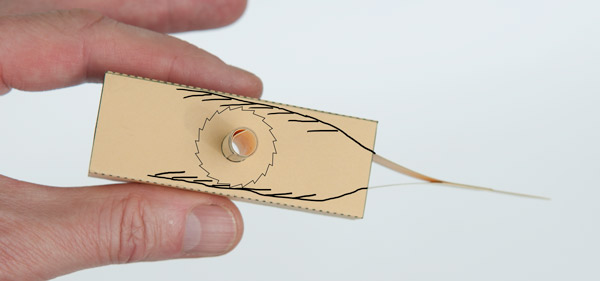 Thread the ratchet strips into the box so that they run on each side of the ratchet. Use the lines on the picture above to show you which way round the strips go.
---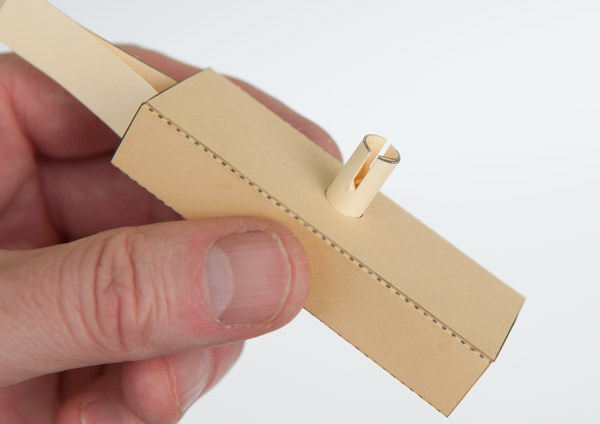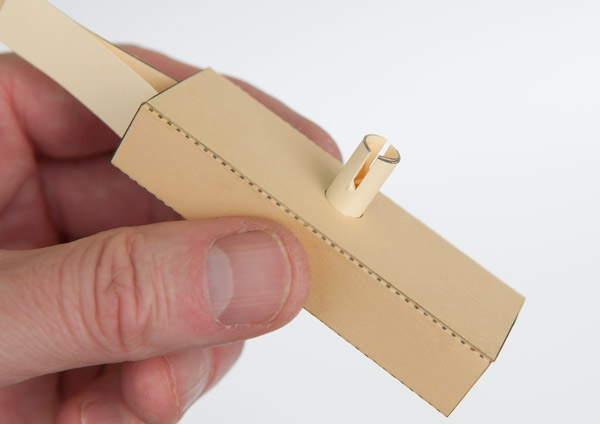 Cut a couple of notches in the axle as shown.
---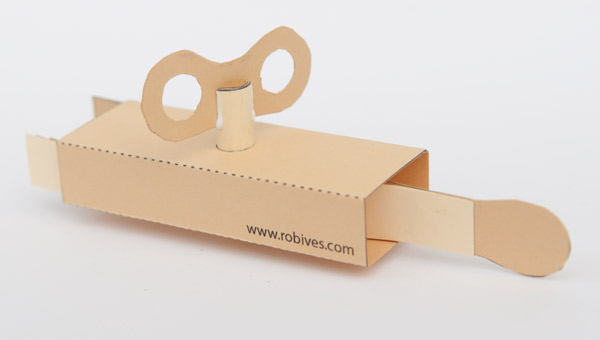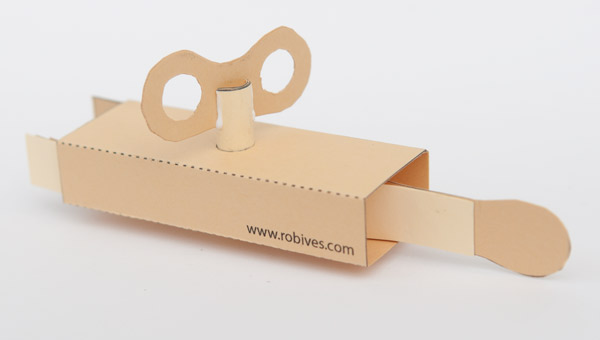 Assemble the key piece and glue it into place as shown to complete the model.
---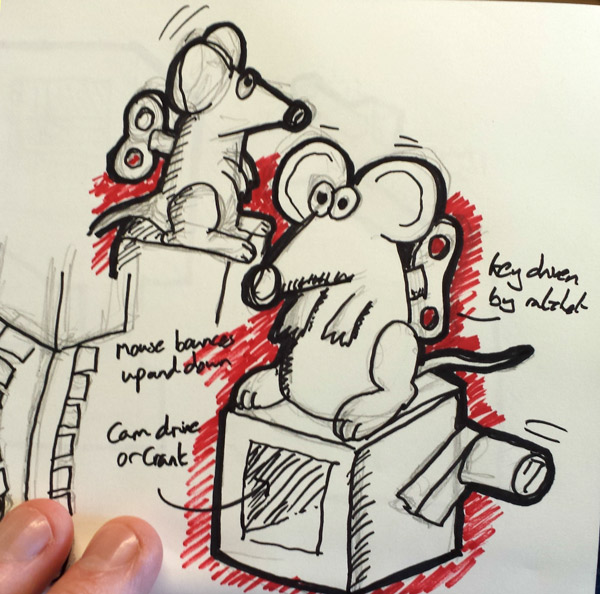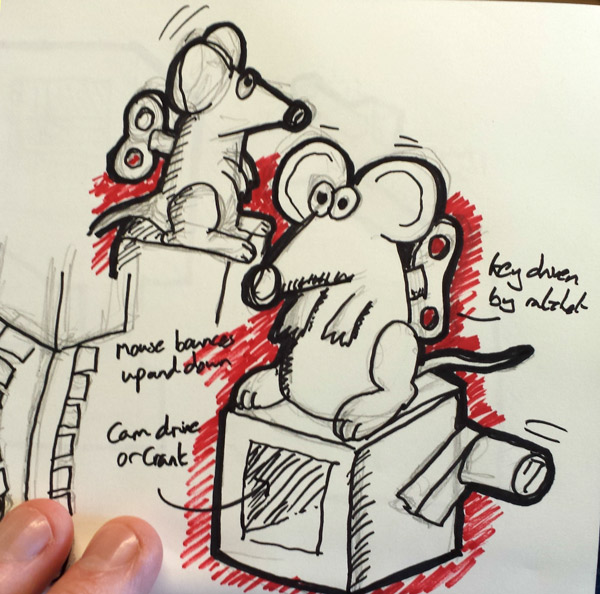 I'm planning to use the dual action ratchet mechanism in a clockwork mouse like this. What will you use yours for?