Which Came First? Something of an engineer's joke just in time for Easter. Turn the chicken shaped cam and the egg pecks back and forth (!?) Originally published on the Flying Pig website I've made a few minor updates and re-done the photography. Paid members can download this model for free, none members can download it for a modest fee.
Print out the parts pages onto thin card. (230 micron / 230 gsm) Score the dotted lines and cut out the holes before cutting out the parts.


Fold the chicken on half and glue it back to back to make it double thickness. Fold the tabs out so that they don't stick together.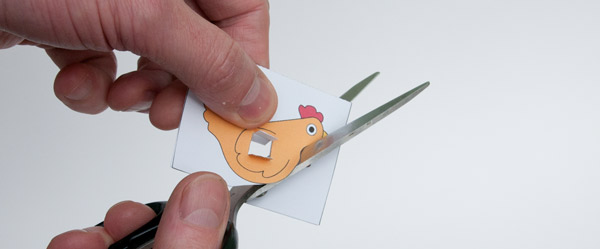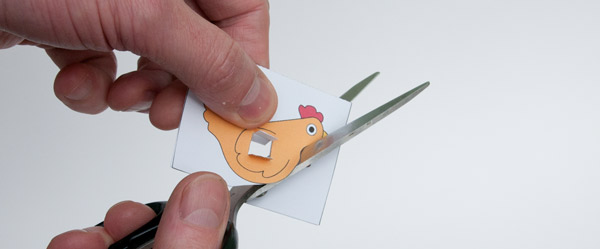 Once the glue is dry, cut out the chicken.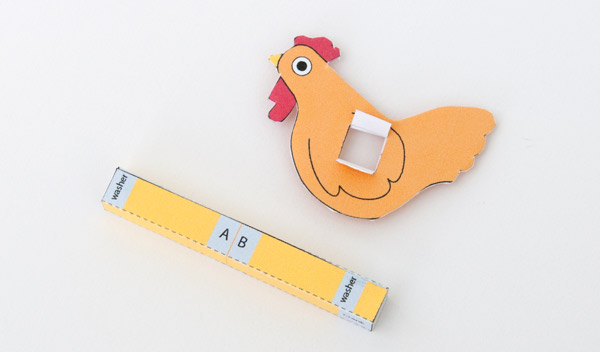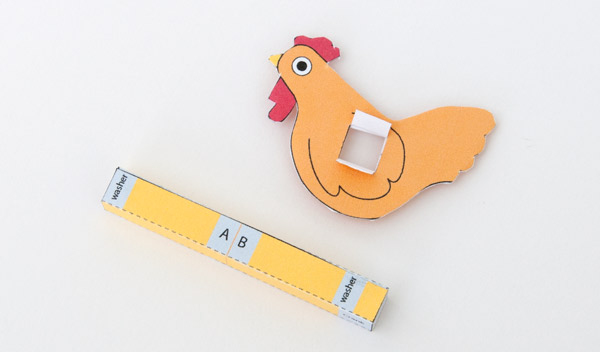 Fold up the cam shaft and glue it together.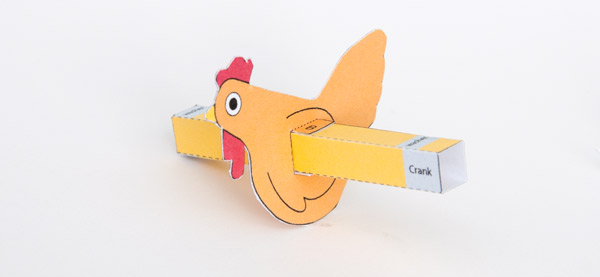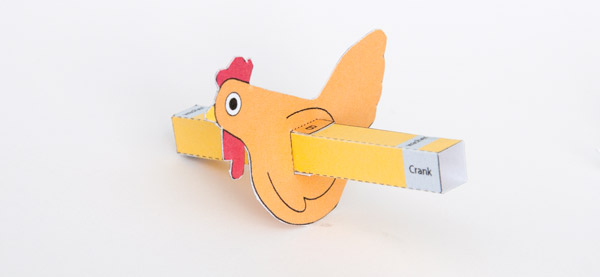 Slide the chicken onto the cam shaft using the letters on the tabs for alignment.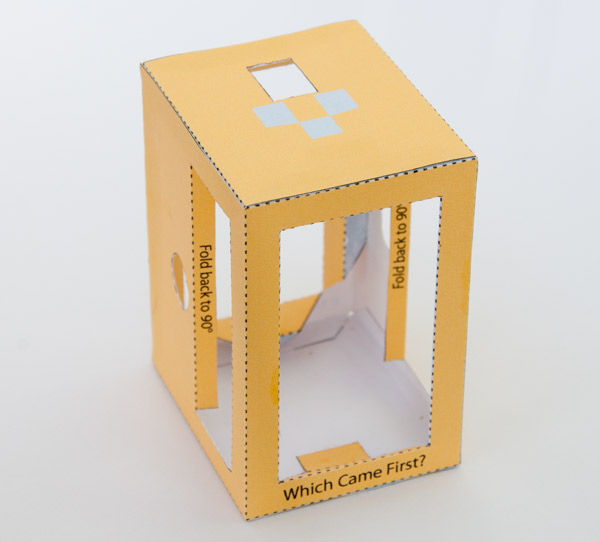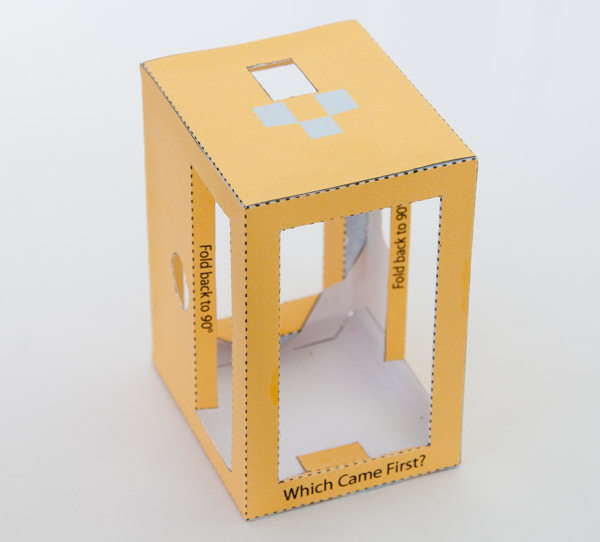 Glue together the two parts of the box.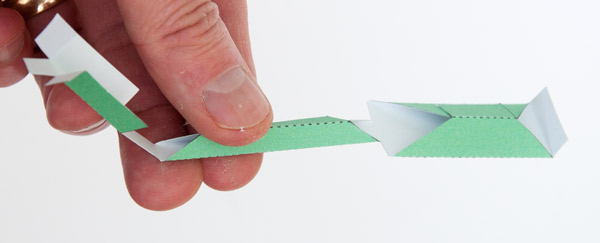 Assemble the cam follower as shown above.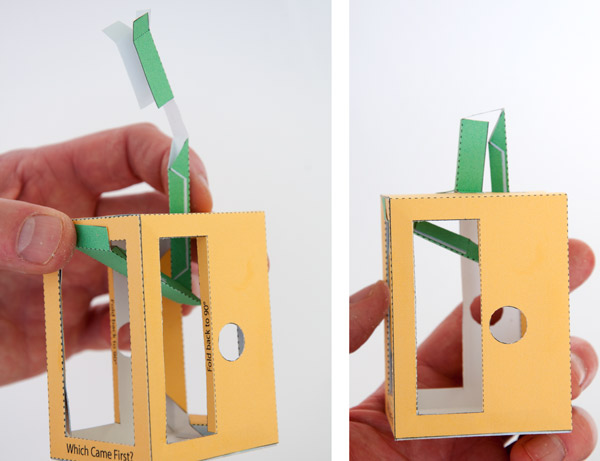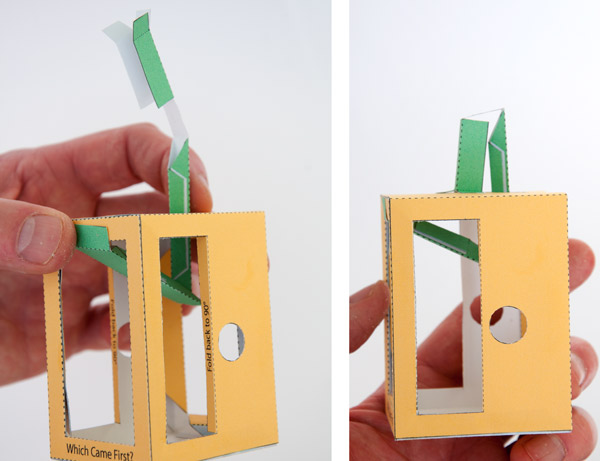 Thread the end of the cam follower with the three tabs up through the hole in the top of the box. Glue the single tab to the front of the box. Glue the three tabs to the box top in the grey areas.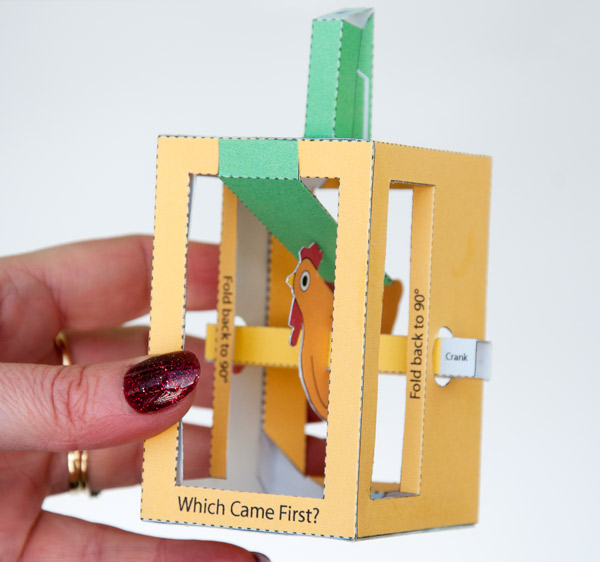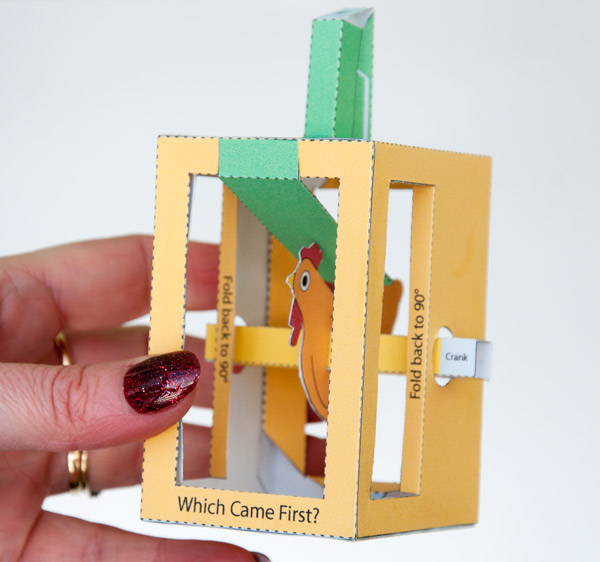 Thread the chicken into the box so that it is facing forward.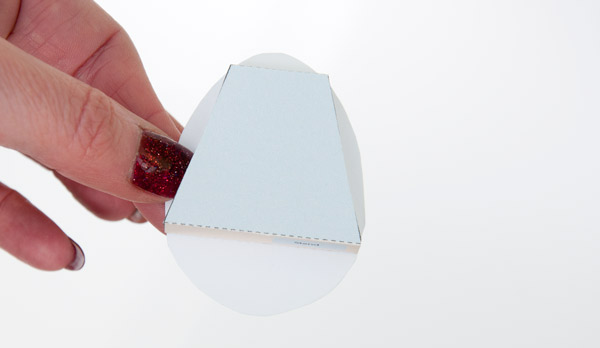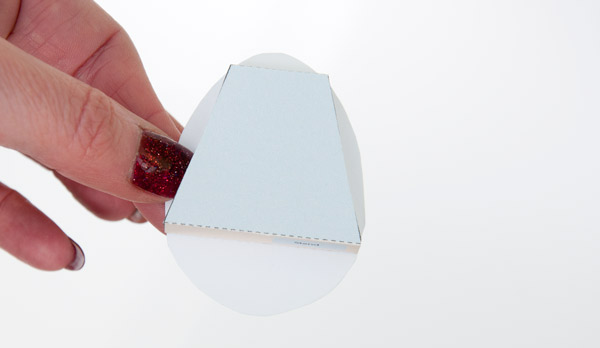 Glue the egg inner together and glue it to the back of one of the egg pieces as shown.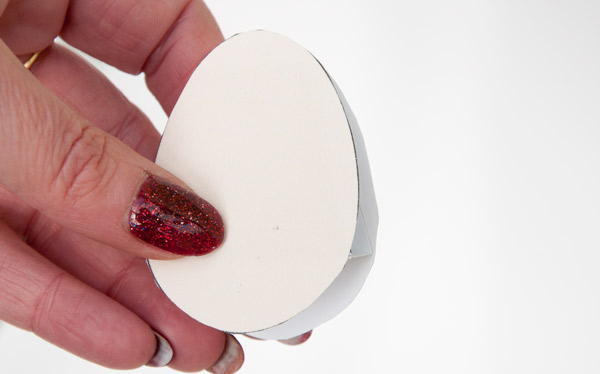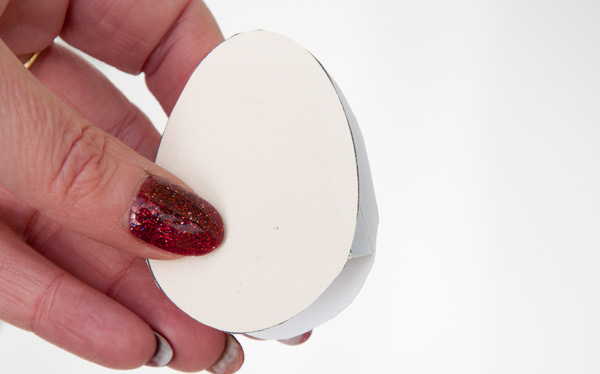 Glue the other face of the egg into place.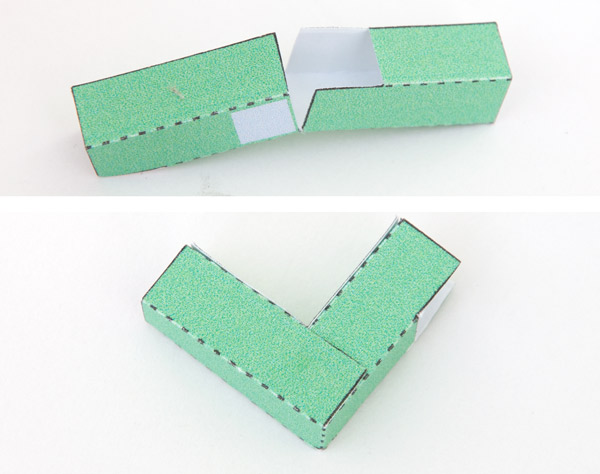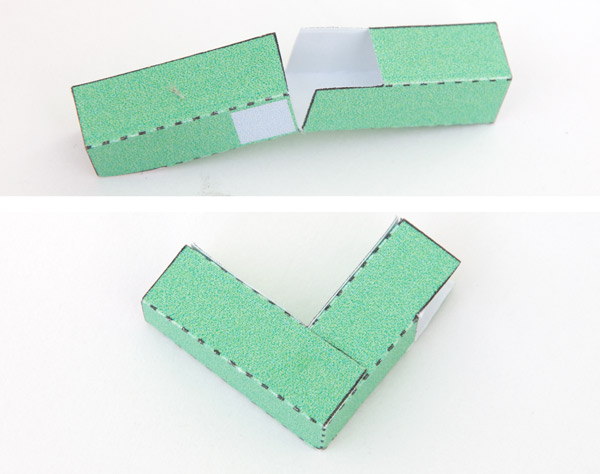 Assemble the handle by folding the the two square section tubes. Fold it in half and glue it together.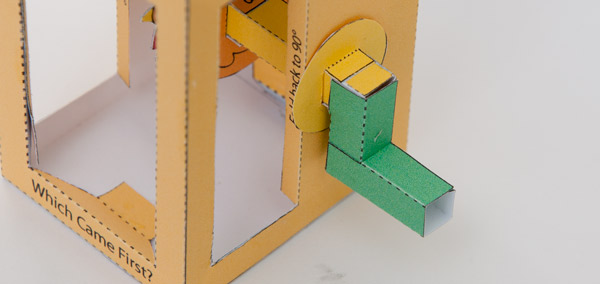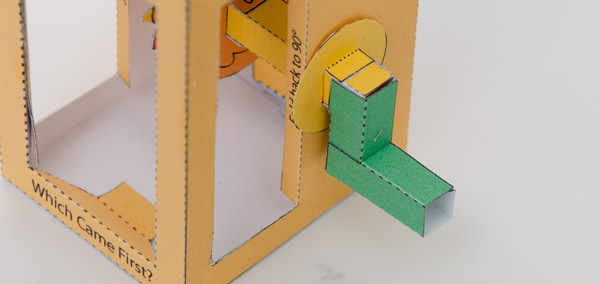 Glue on the two washers. Glue on the handle.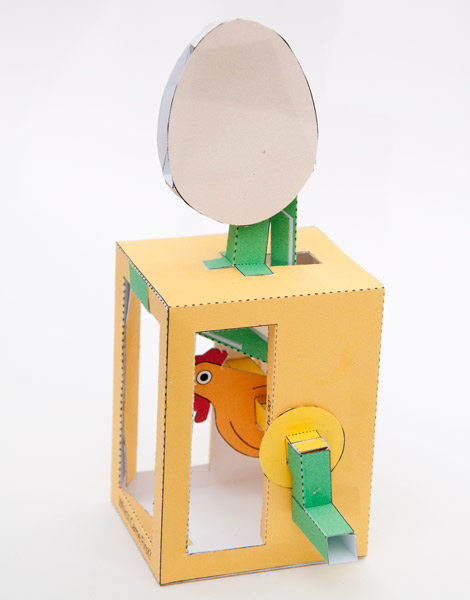 Finish the model by gluing the egg to the top of the cam follower assembly.
Once the glue is dry, turn the handle to see the egg peck!