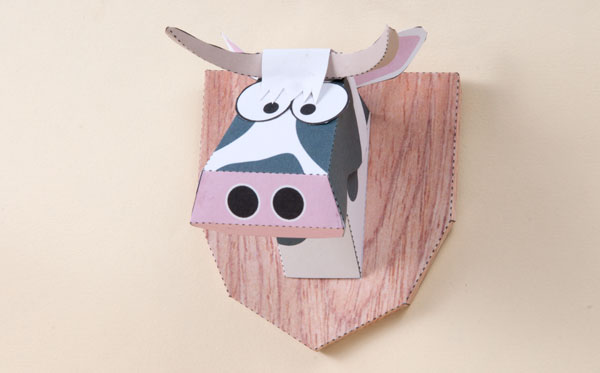 After I'd completed the Flying Cow project I had a spare cow head just lying around doing nothing. "Trophy Cow" I thought. And so, without further ado, I present this special, members only download. It fits on a single page and only takes a few minutes to do but the result is quite cute I hope you'll agree.
---

Print out the colour or mono version onto a single sheet of thin card (230 micron / 67lb) Score along the dotted and dashed lines then carefully cut out the pieces.
---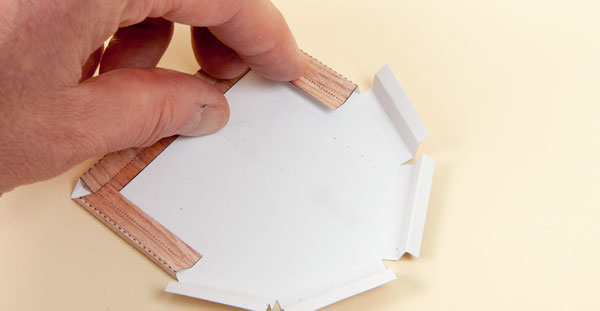 Starting from the top of the shield, fold over and glue down the tabs to make a right angled triangle. After the top, fold down and glue the two sides then the four sections of the curve.
---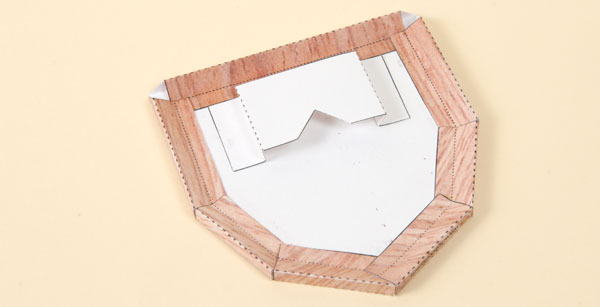 Complete the shield by adding the hanger as shown above.
---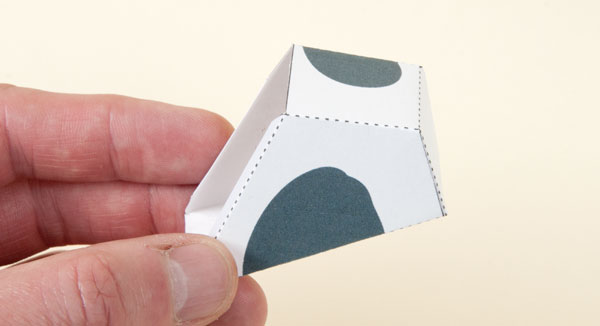 Fold up and glue together the neck.
---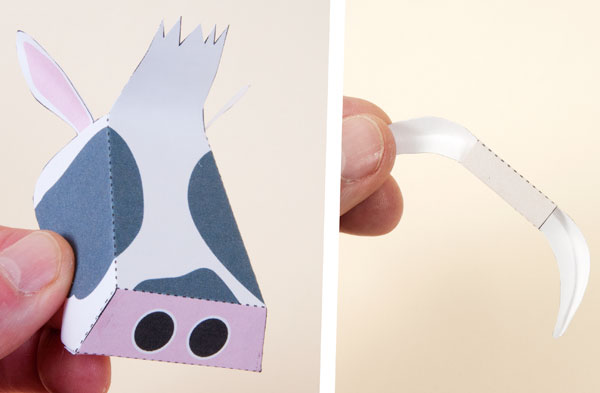 Assemble the head and the horns
---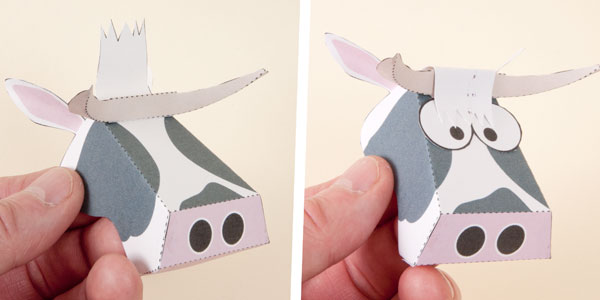 Glue the horns to the head, glue on the eyes then glue the fringe into place.
---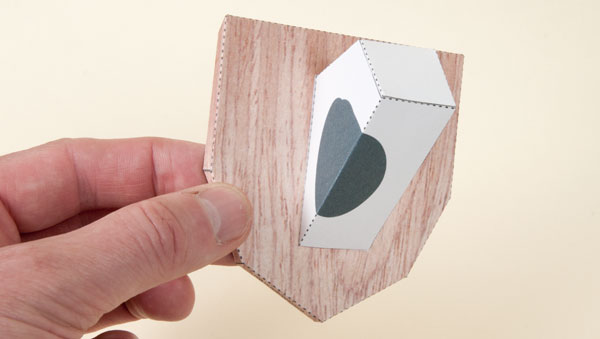 Glue the neck to the grey area on the shield.
---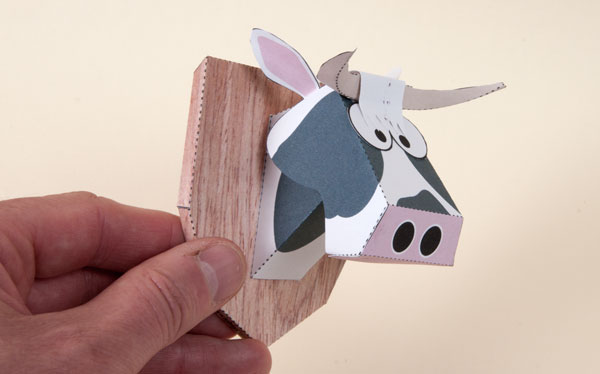 Complete the trophy by adding the head to the neck.
Find a suitable place to hang your trophy cow.