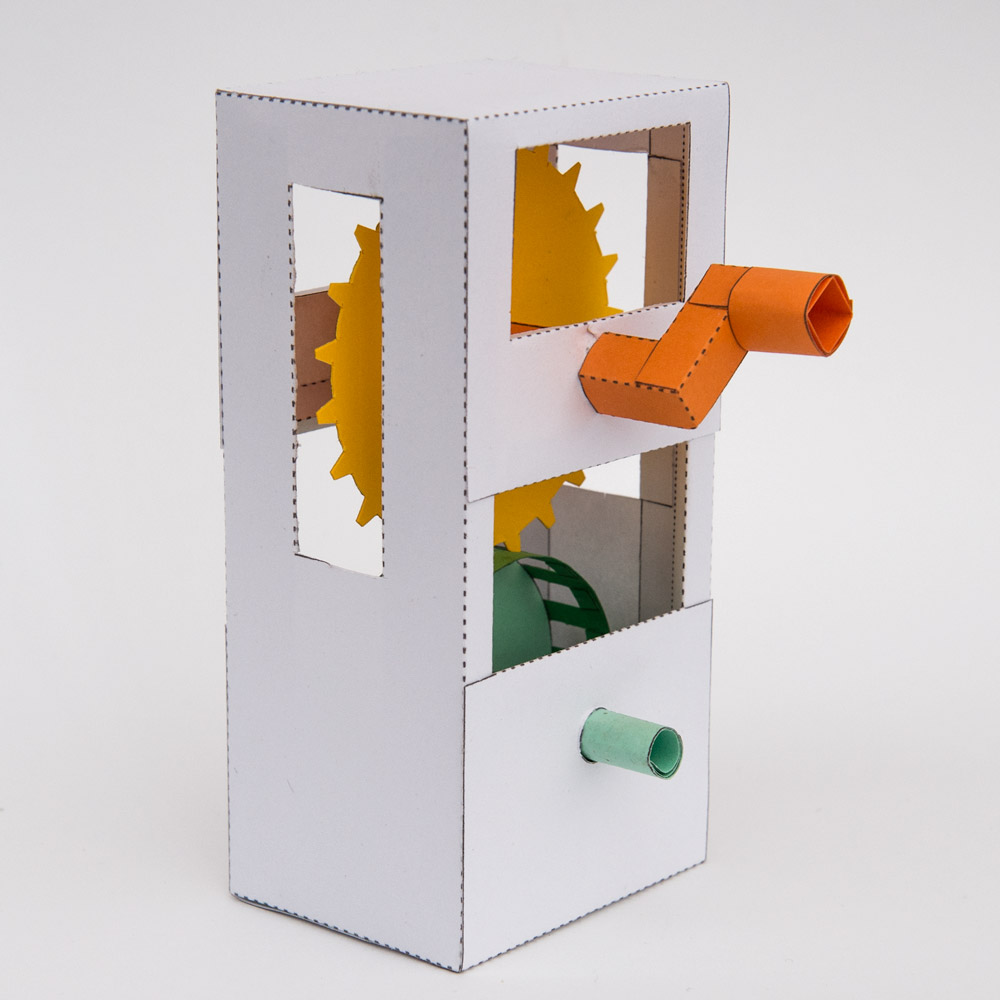 A Tooth and Slot Gear to download and make. Make this paper project as an exercise in pure paper mechanism! The slotted wheel has seventeen slots, the gear has twenty three teeth. I have tried various ways of making gears form paper. Along with the mesh gear design, this is one of my favourites!
Members and Patrons can download the parts for free, non-members can download the parts for £2.50 / $3.75
Print the parts onto thin card (230 micron / 67lb) I used multi coloured for a colourful model. Score the dotted and dashed lines and cut out the holes before carefully cutting out the various pieces.

---
Fold back one set of the tabs in the slotted strip and glue them down.

---
Roll round and glue the slotted ring.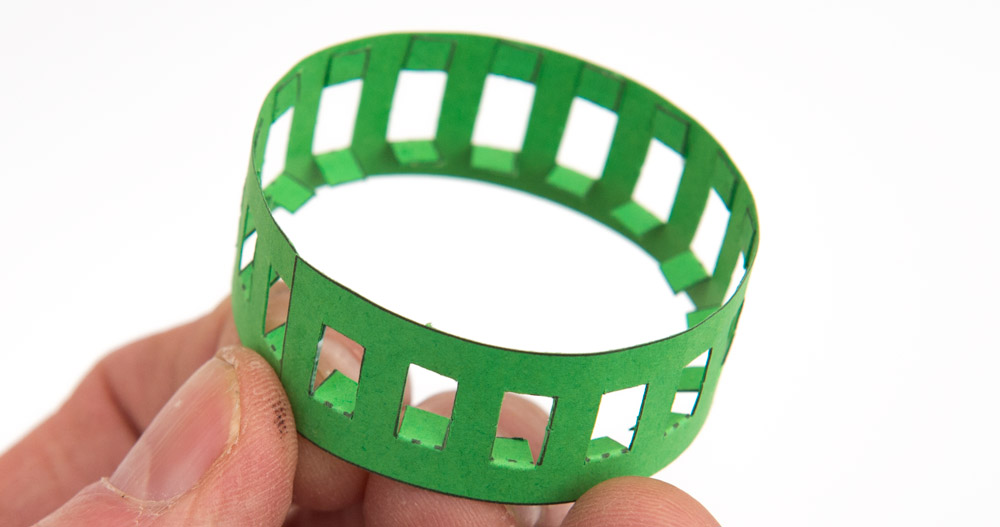 ---
Glue the slot brackets to the axle lining them up with the end of the axle. Thread down the slot base and glue it to the tabs.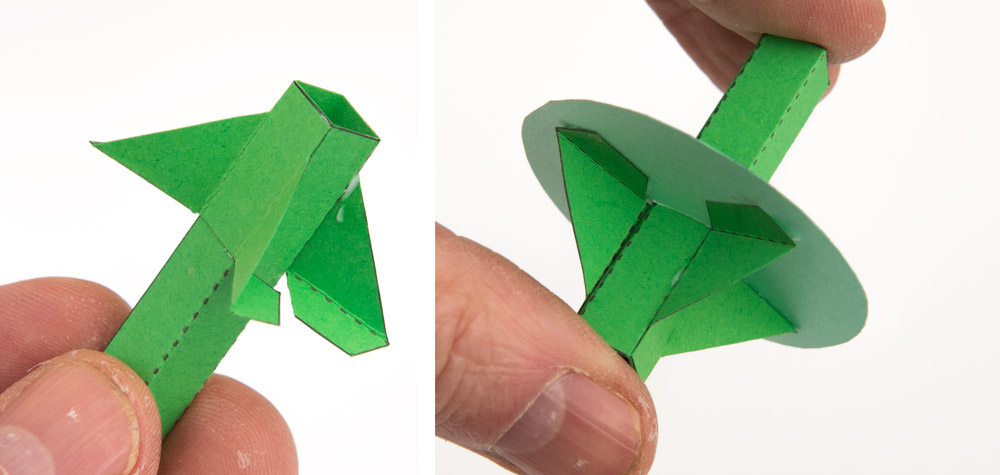 ---
Roll up and glue down the two axle tube as accurately as possible.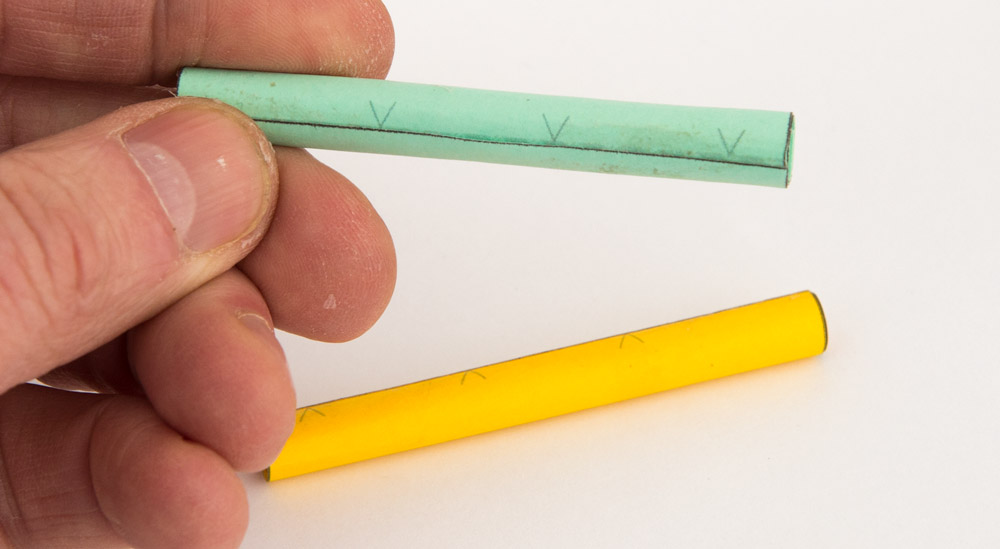 ---
Thread one of the axle inners into place and secure it with a dot of glue.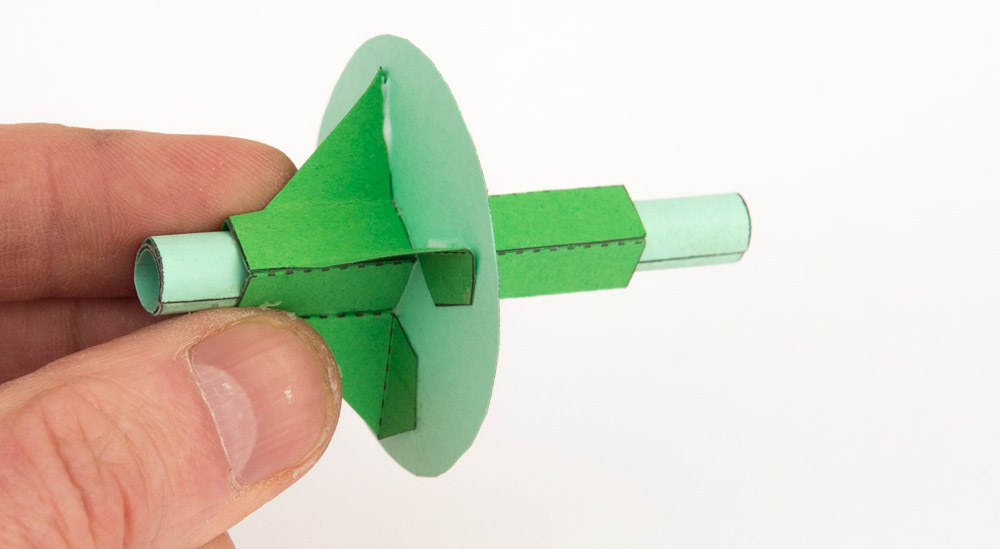 ---
Apply a small amount of glue to each of the tabs.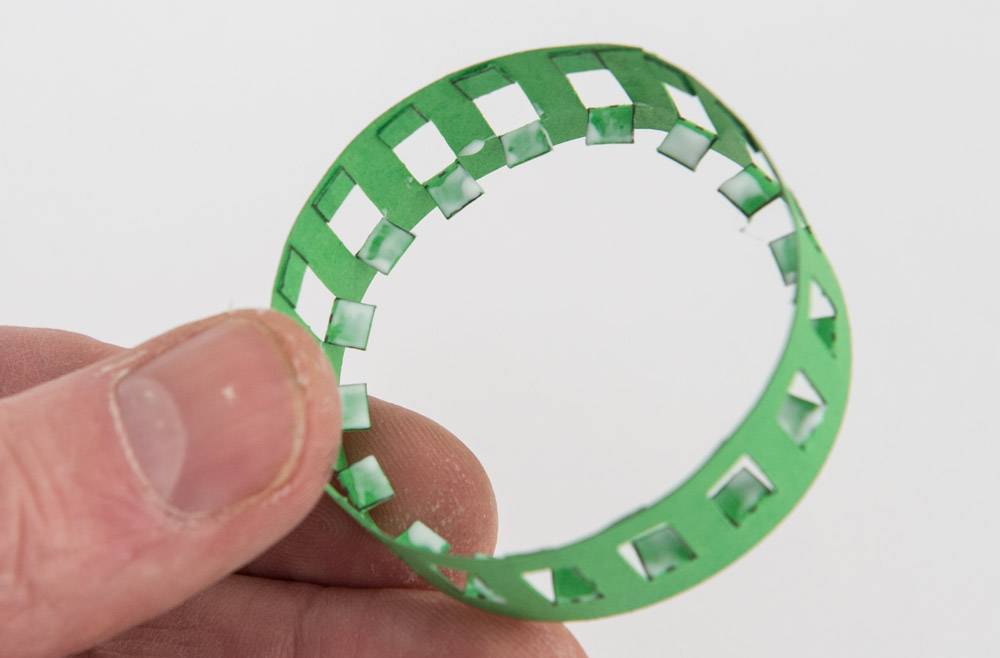 ---
Rest the slot base onto glued tabs then press them into place for a secure joint.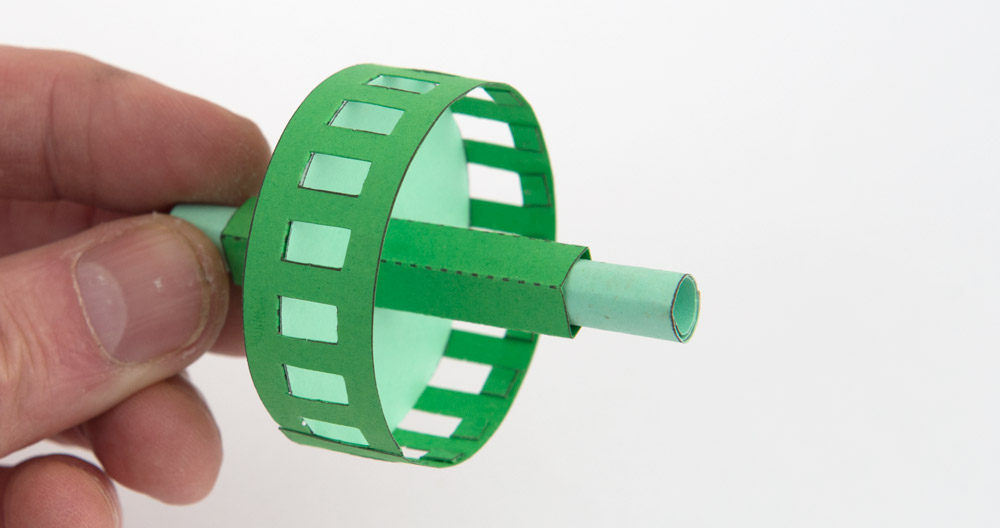 ---
Make up the gear from double thickness card and cut it out.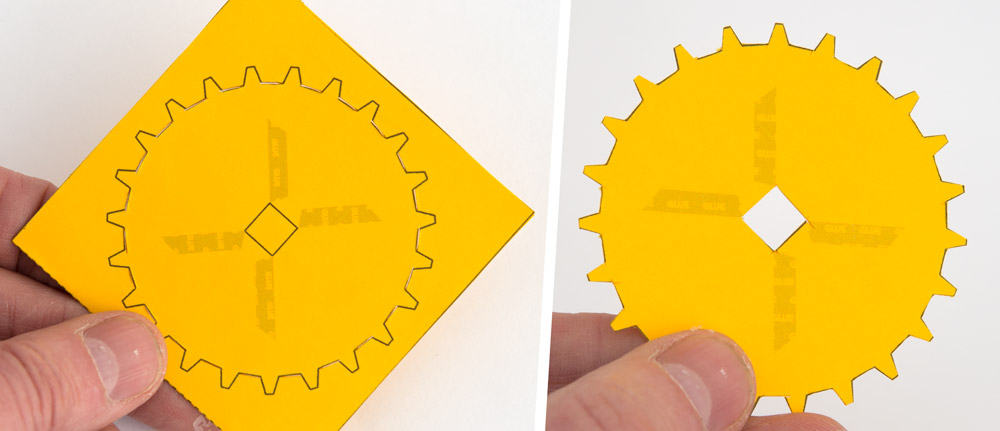 ---
Glue the teeth brackets to the axle tube lining up the ends.
Fit the second axle inner into place.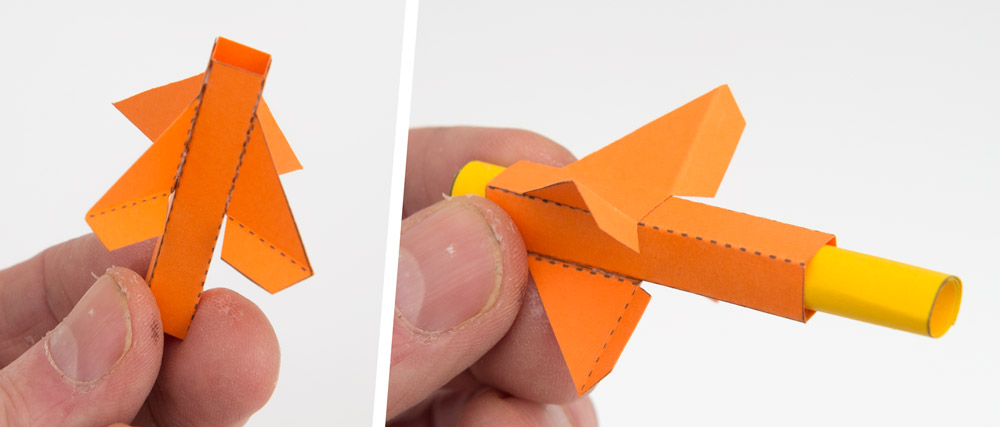 ---
Fit the gear into place.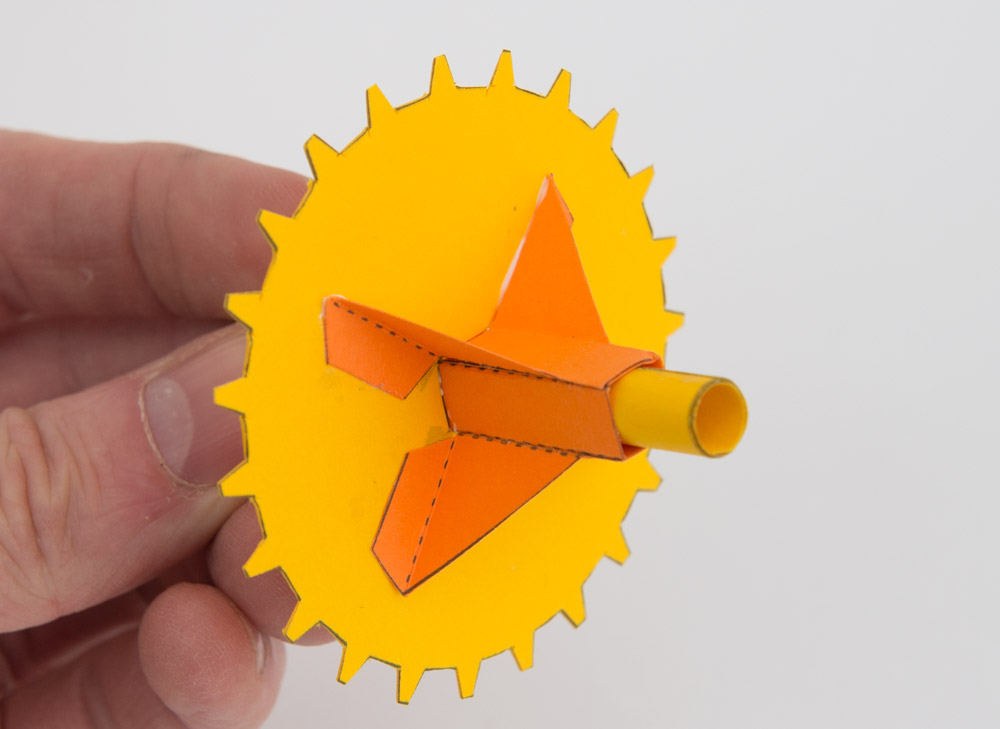 ---
Assemble the handle in three steps.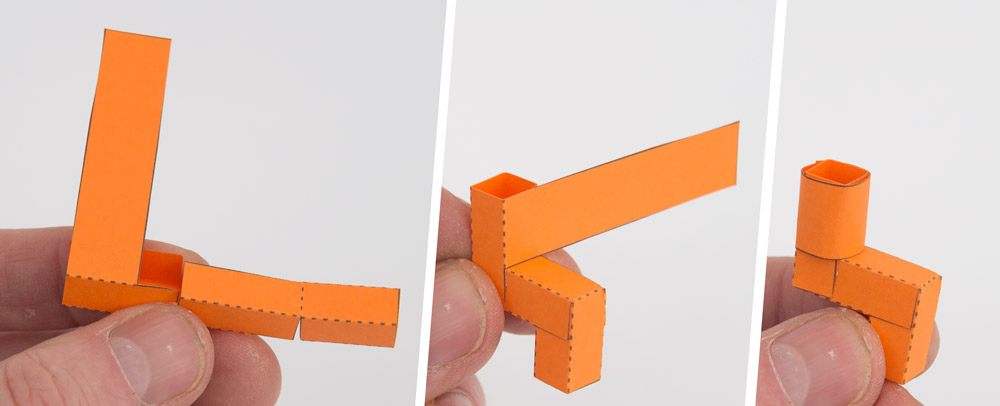 ---
Make up the sides as shown.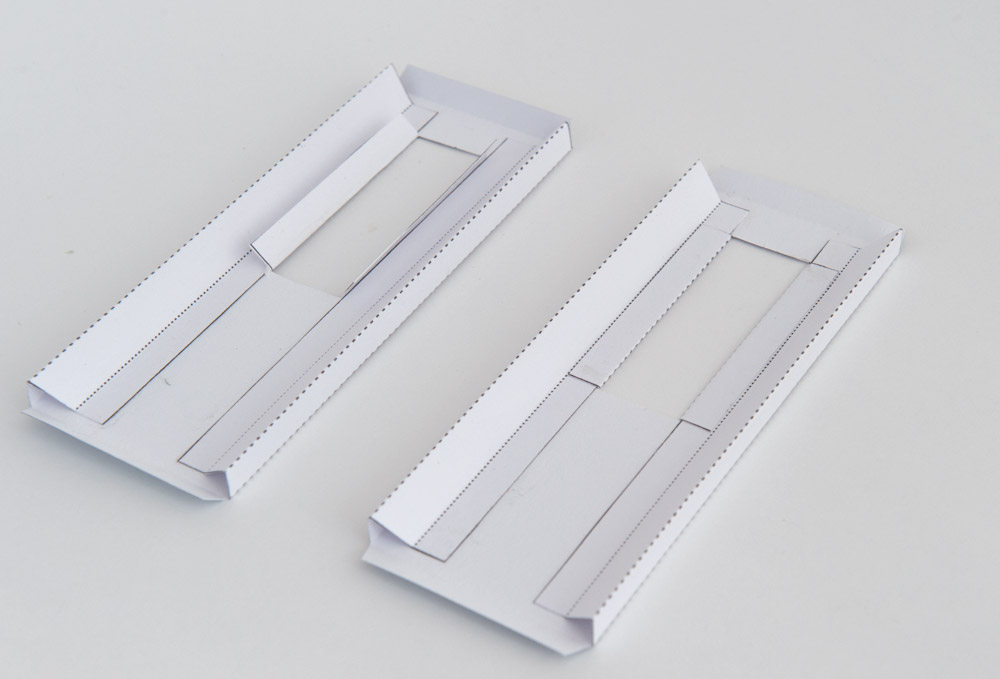 ---
Make up the ends as shown.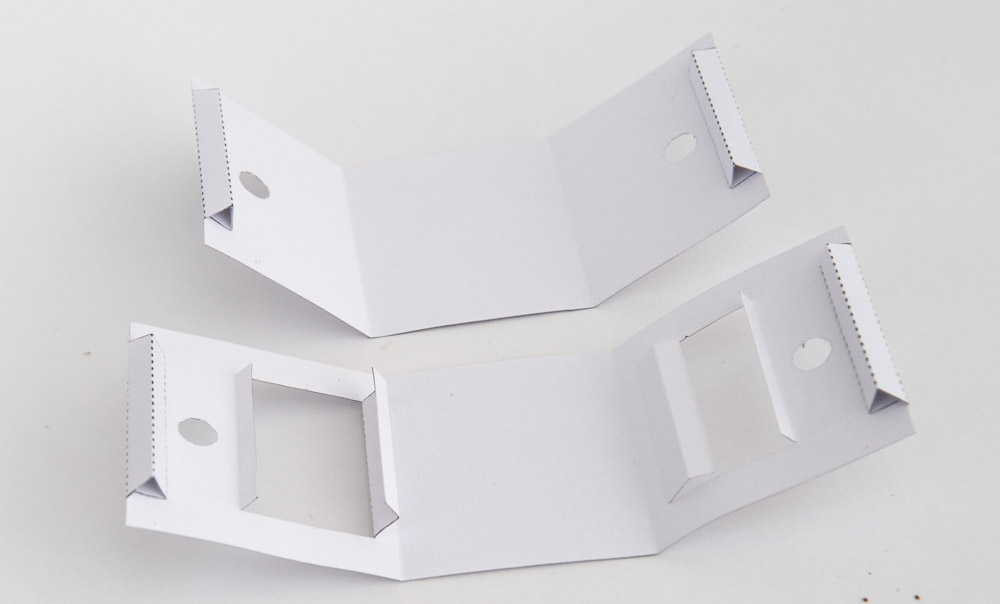 ---
Glue the sides to the end with the cut-outs being sure to align it accurately.

---
Glue in the other end.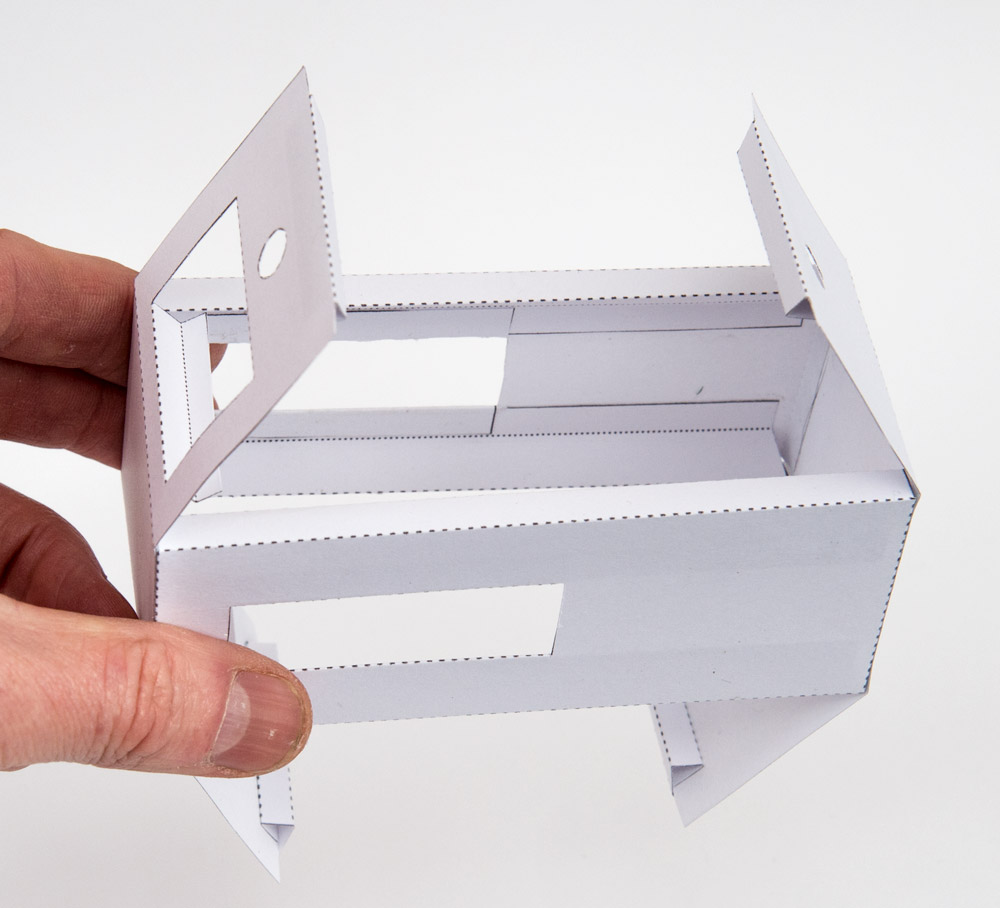 ---
Glue down the sides on one side only.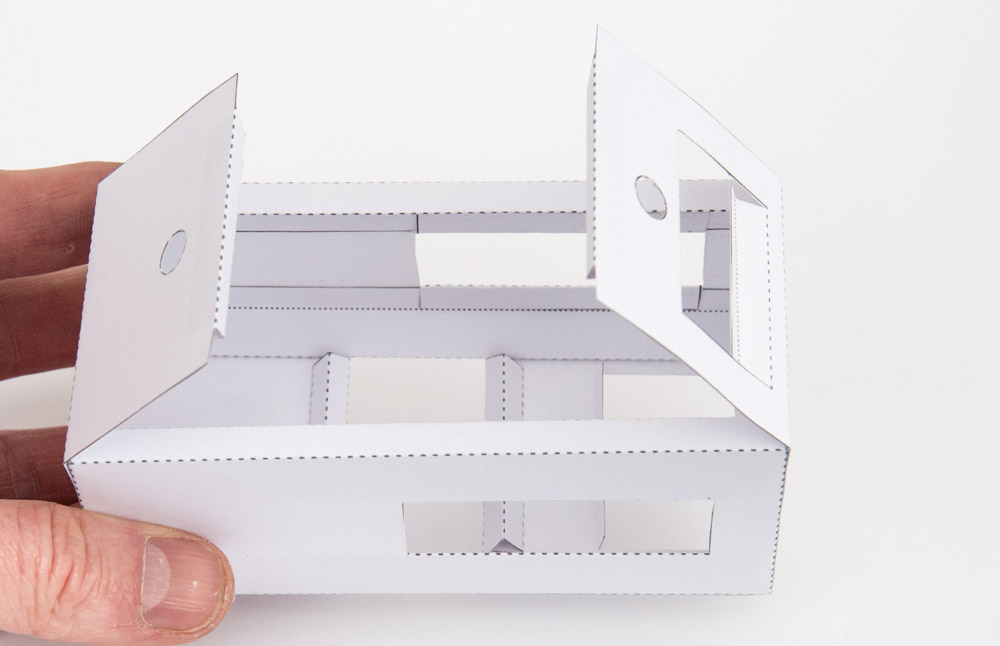 ---
Fit the two wheels into place.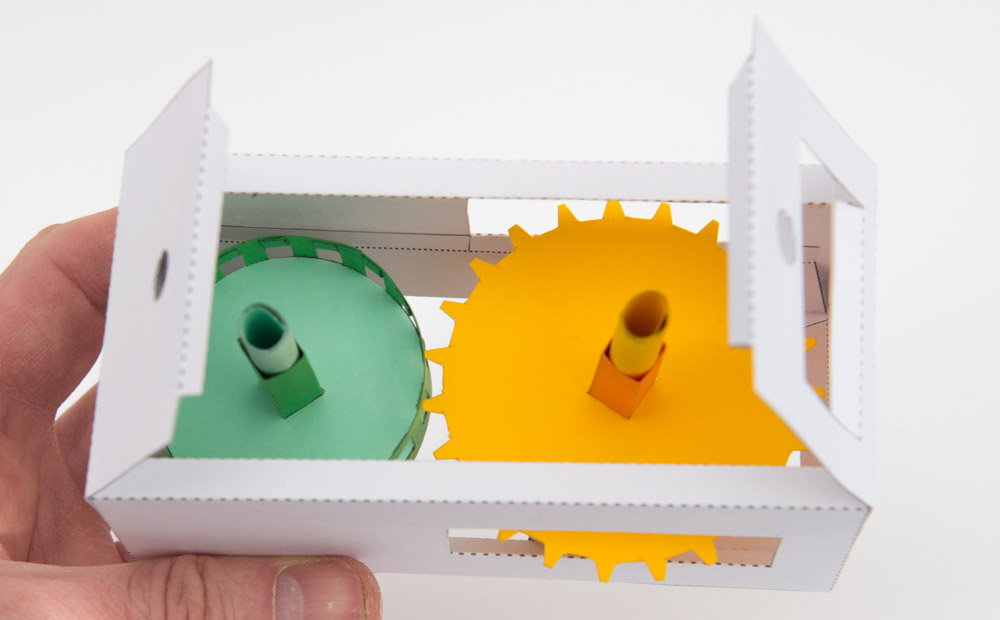 ---
Fold in and glue the sides.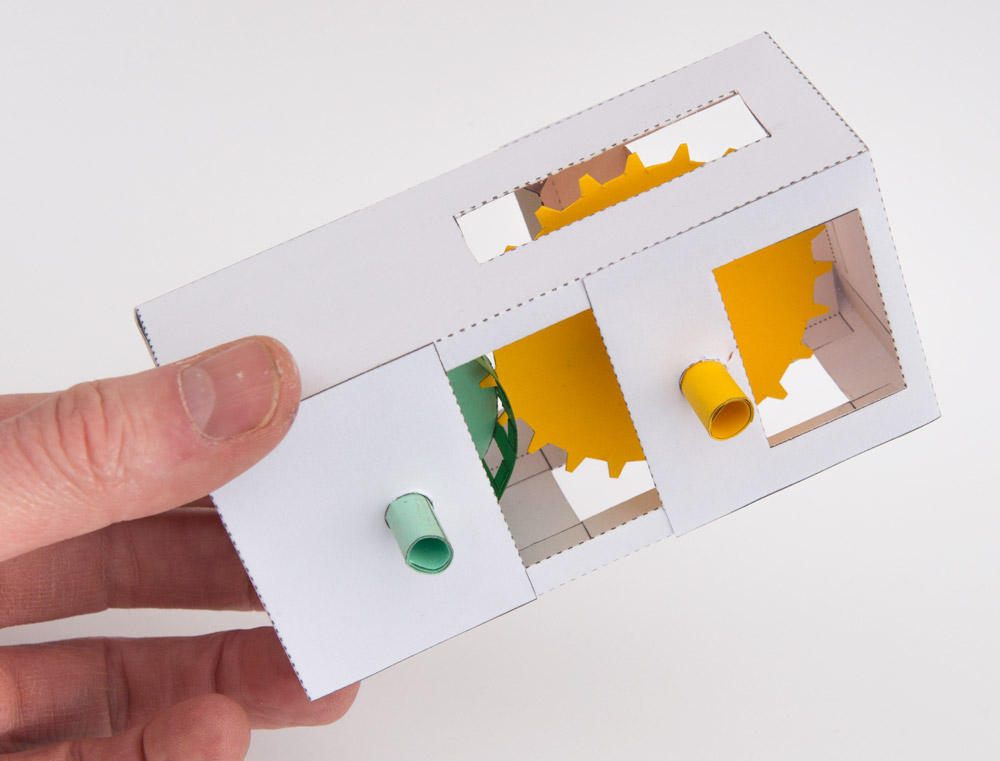 ---
Glue the handle into place to complete the model.
I really like how this gear has turned out and will be using a modified version in future models for sure! I hope you enjoyed making it too 🙂