A poseable tentacle to download and make! Scroll down to see the model in animated action.
This project comes in two version,
Print and Make – a pdf file for you to print out onto thin card then cut out with scissors and make.
Cutting Machine Pack – A zip file packed with files! Silhouette Studio files ready for you to use with your Silhouette Cameo 3, svg files for use with other cutting machines, background jpeg images as well as the original Print-and-Make jpeg.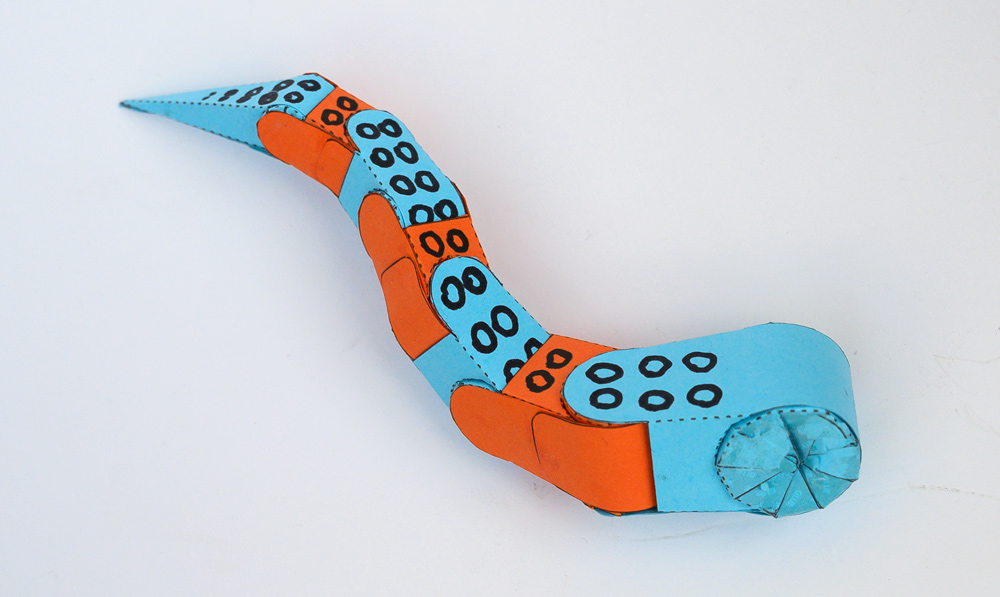 Print out the model onto thin card (230 micron) I used coloured card for a colourful model. If you are making the hand-cut version, score along the dotted lines then carefully cut out the parts. For the machine version, follow the instruction supplied with your machine.
Fold round and glue the #1 section then gently curve the long tab.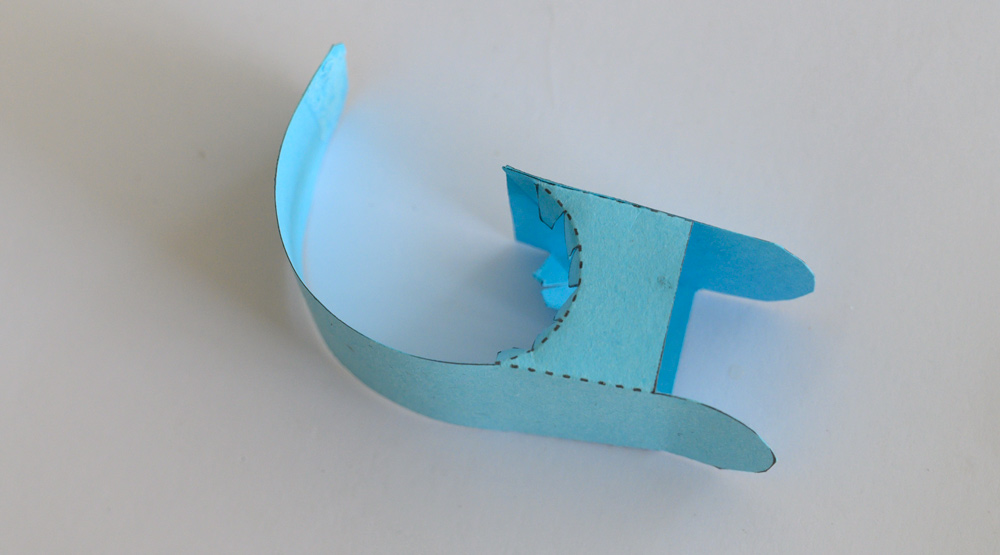 Roll up the core and glue it down. Fold over the end tabs without gluing them.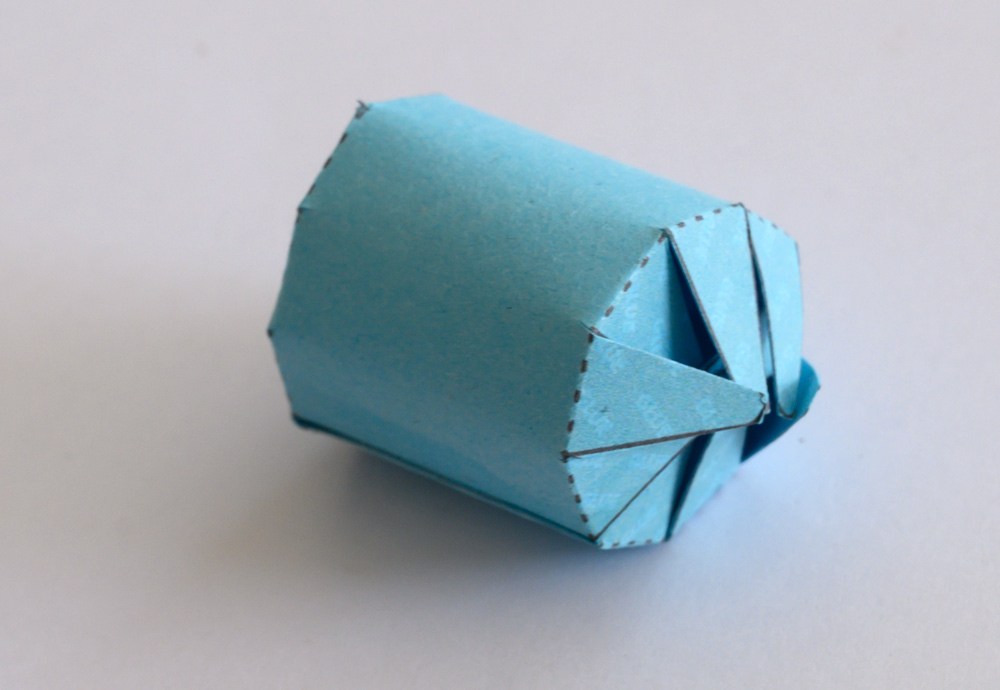 Fit the core into the first section, wrap the long tab around the core and glue it to the other side of the first section. Don't get any glue on the core. The core must be a tight fit but free to rotate.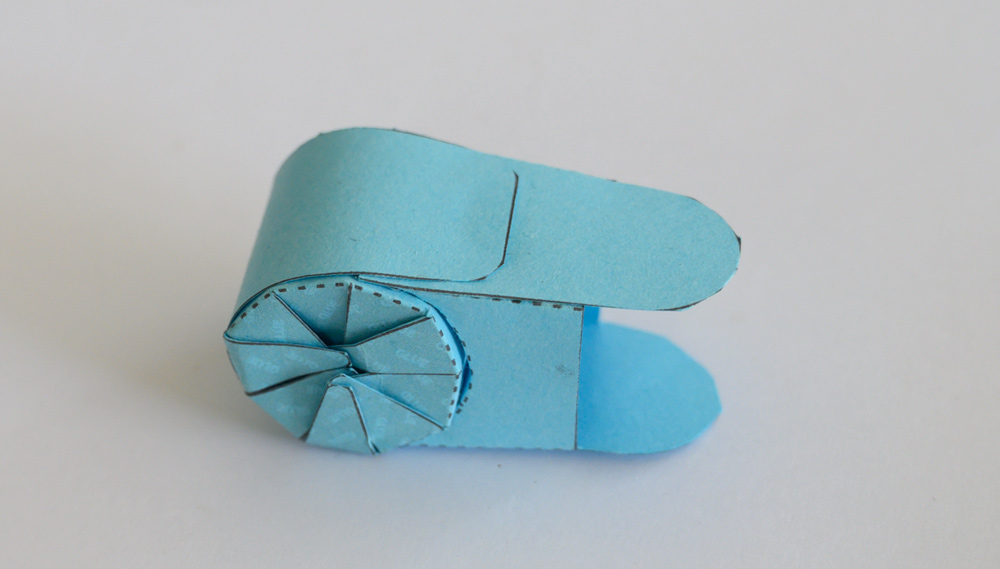 Repeat this process with the other five sections and the pointed end. Don't forget, the cores must be free to rotate.
Spread a little glue on the second section core tabs then glue it into place in the first section. Make sure it can move back and forth.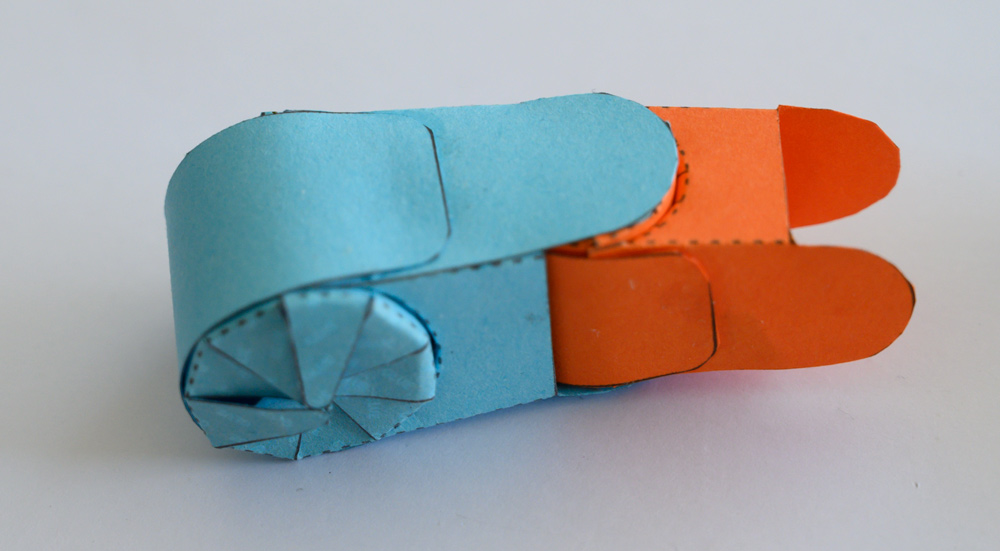 Work your way along adding the sections, all the time making sure they move freely.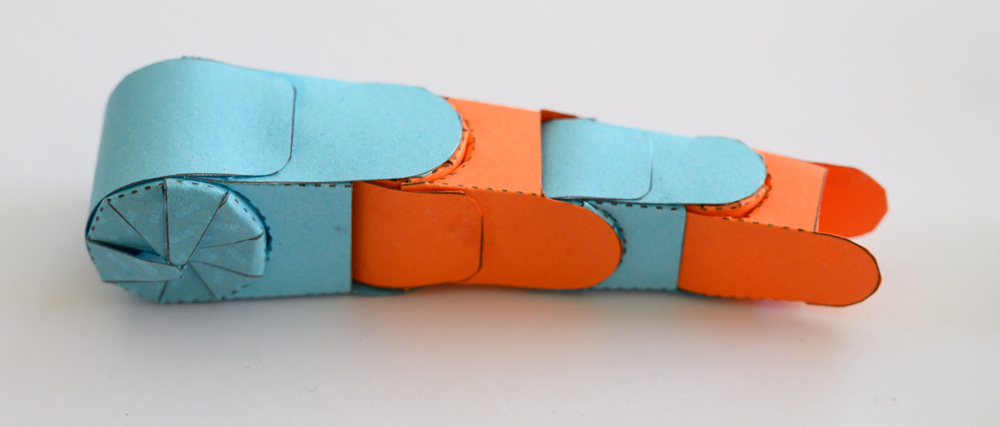 Finish off by adding the pointed end.

If you like you can add suckers with a marker pen to complete the model!

[br]