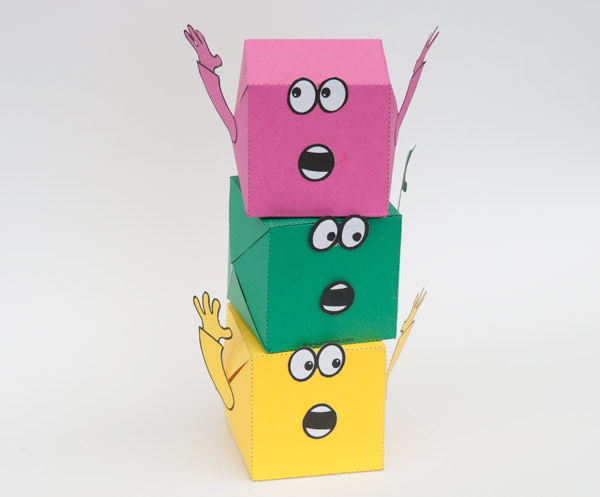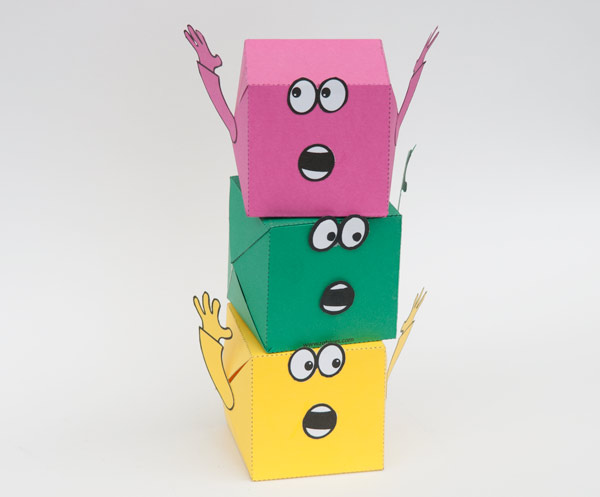 This simple project is fun for a rainy day. Start off with the pop up cube and add your own bits and pieces to give it some character. Members can download the part sheet for free at the link. Thanks for signing up!
---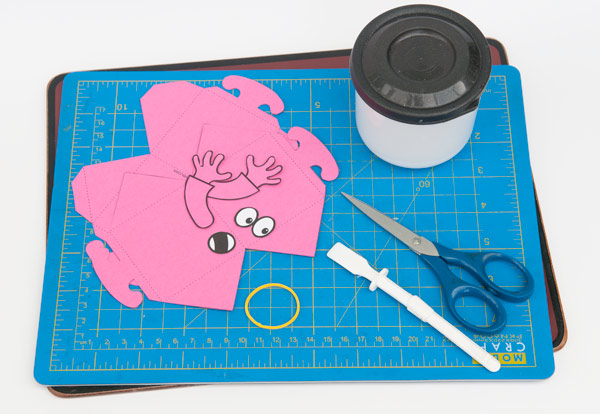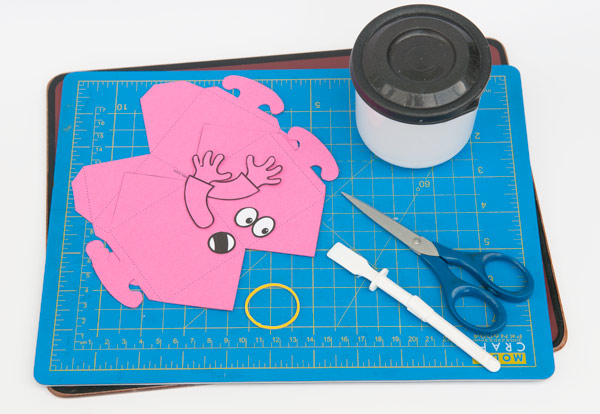 Print out the part sheet onto coloured card. Print out another copy onto white card for the eyes and mouth. Score along the dotted lines and carefully cut out the pieces. You'll need a short thin elastic band to pop up the cube.
---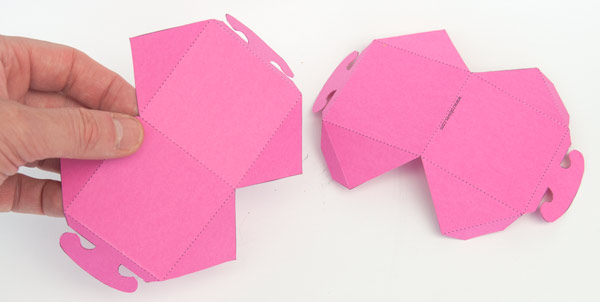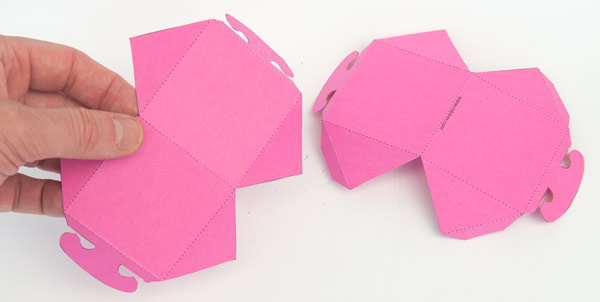 Pre-crease all the fold lines to ensure that they bend easily.
---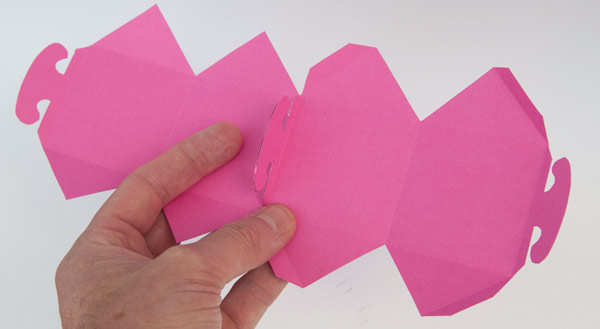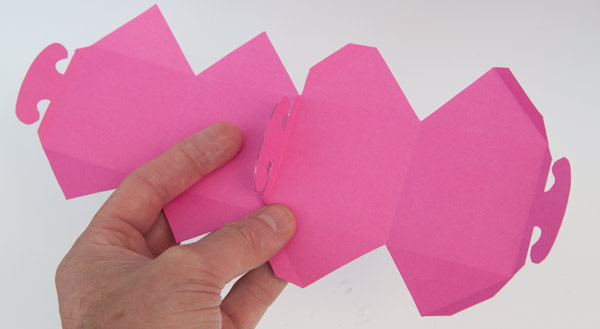 Glue two of the hooks back to back.
---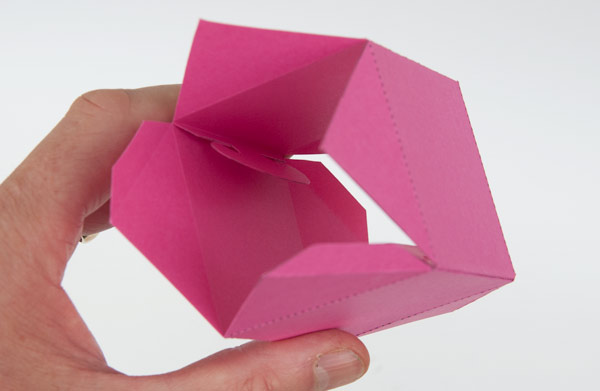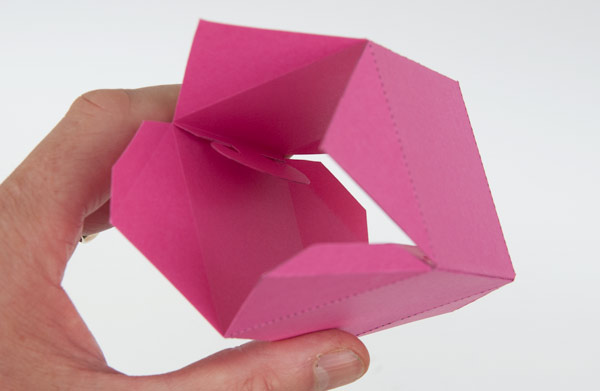 Then fold round and glue the other two hooks back to back. Let the glue dry properly before carrying on.
---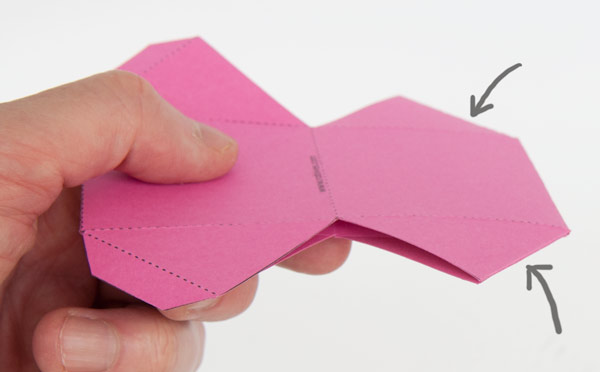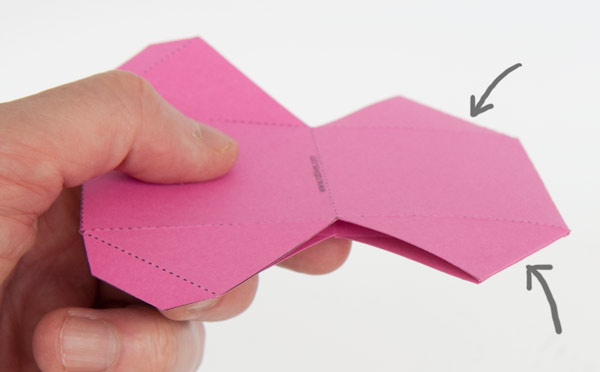 Glue together two of the side pieces as shown.
---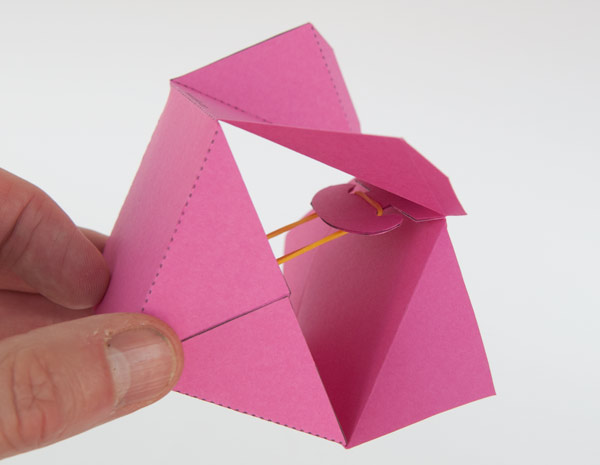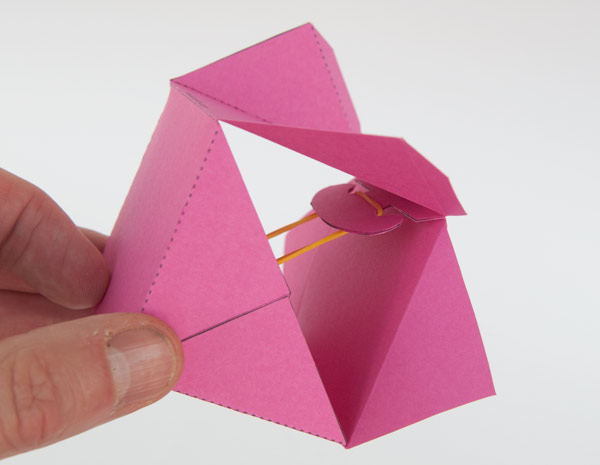 Fit the elastic band between the two hooks.
---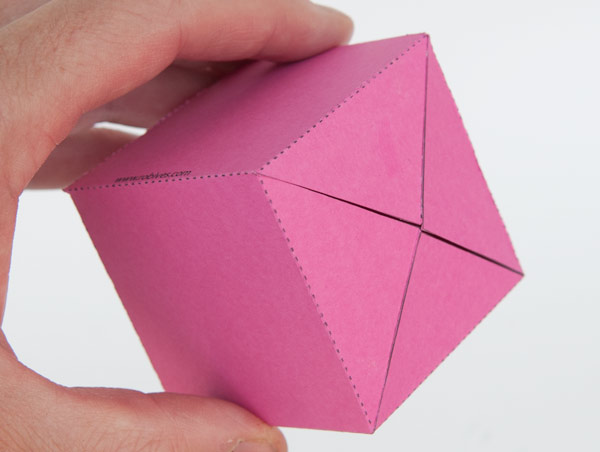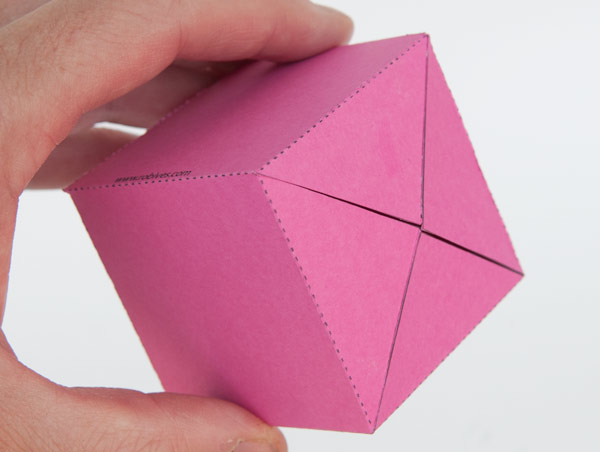 Glue together the two remaining side pieces.
---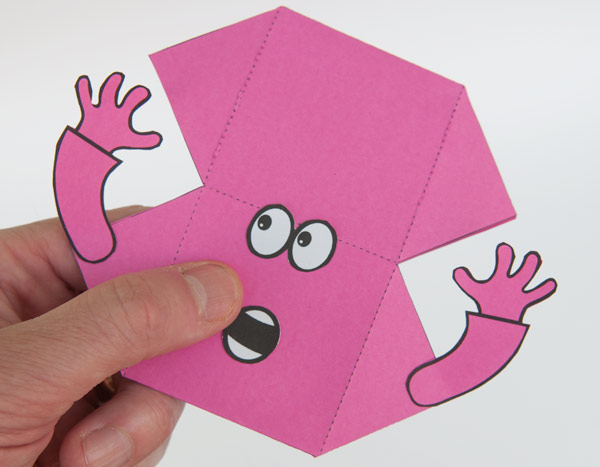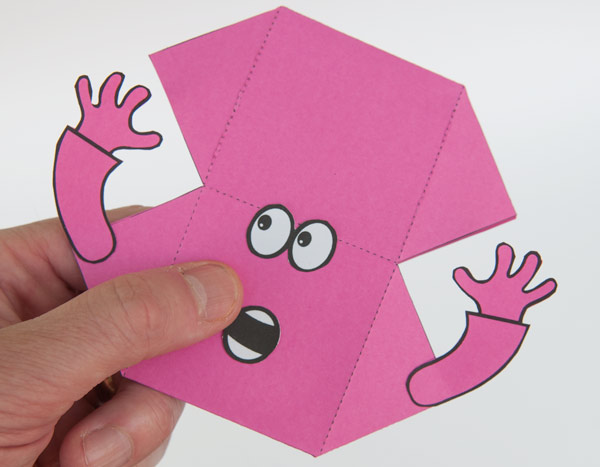 Decorate the cube with your own additions or use the eyes, mouth and arms included.
---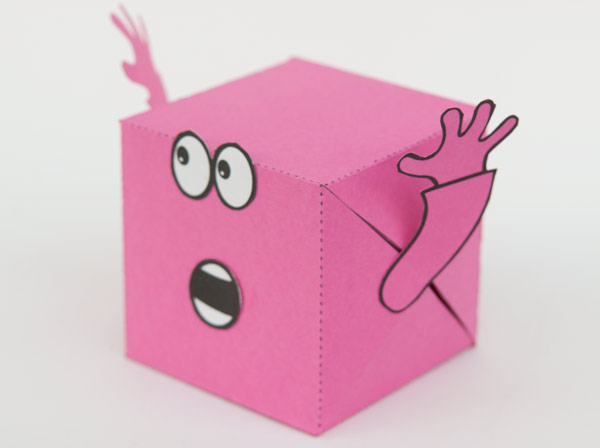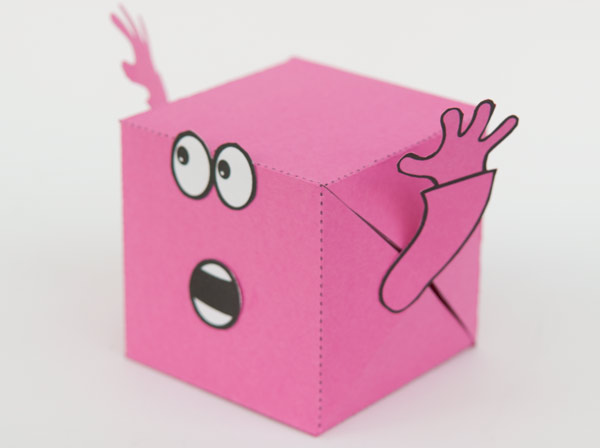 Pop up!
---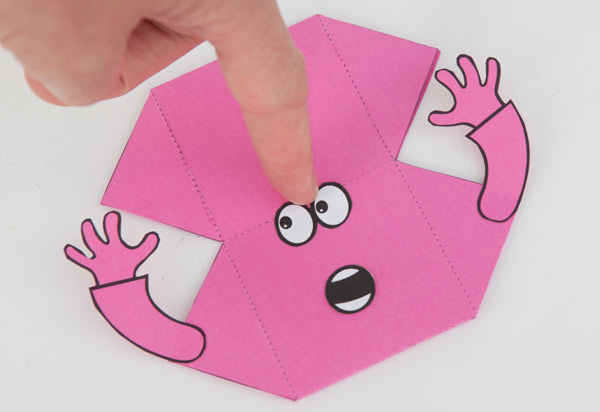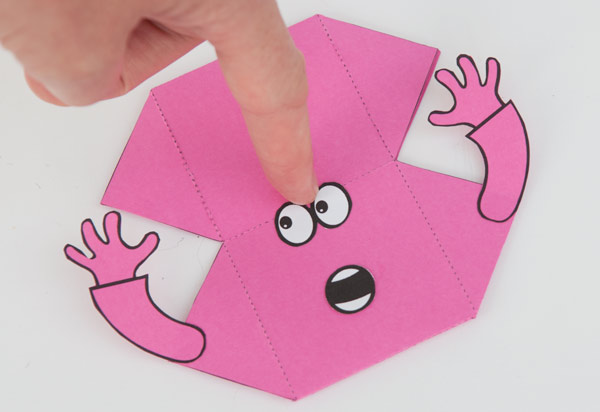 …and fold flat!
---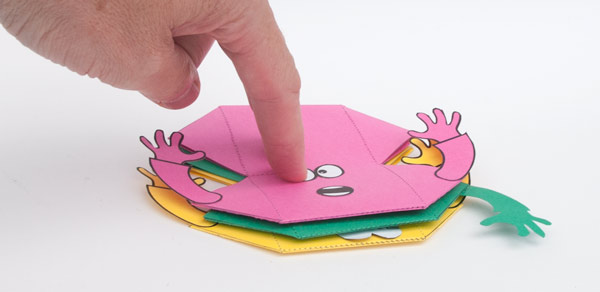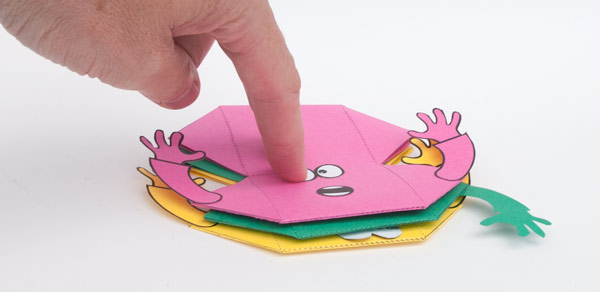 Make a few…
---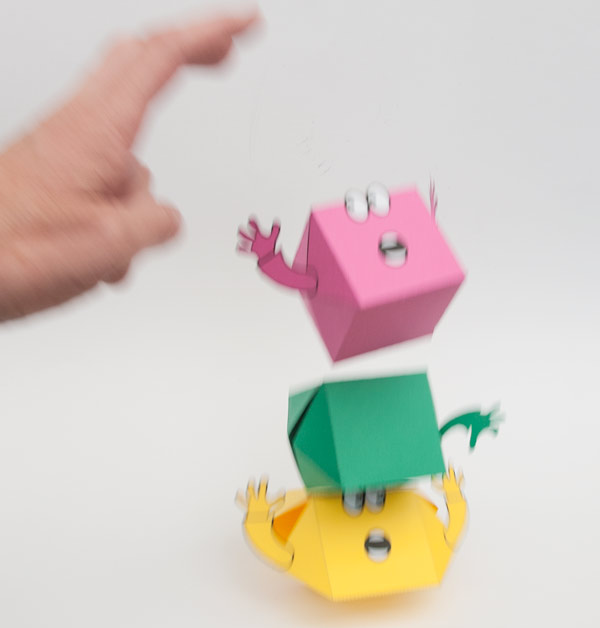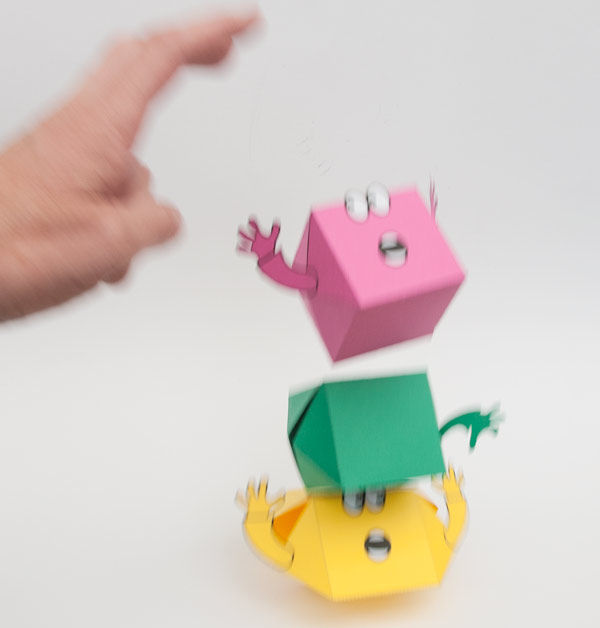 …and watch them jump!