Shark Attack!
A pop up shark card for you to download and make! Members can download the parts from the link for free, thanks for signing up!
Follow the instructions below and soon you'll have your very own pop up Shark Attack card!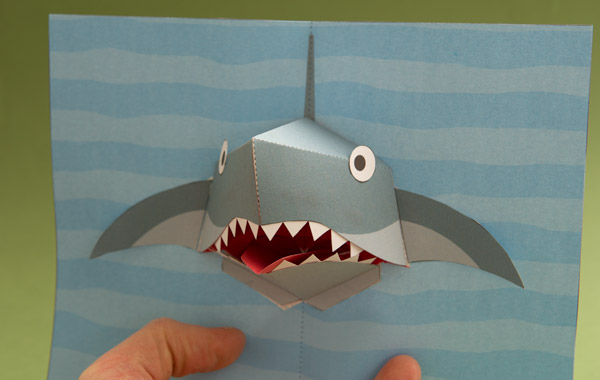 Print out the two parts sheets onto thin card. (230 gsm /67lb) Notice that the second sheet is printed on the front and back. Print out the front, flip the card and return it to the printer then print out the back. Once the ink is completely dry score along all the dotted and dashed lines then carefully cut out the parts.

---
Fold up and glue the head upper piece.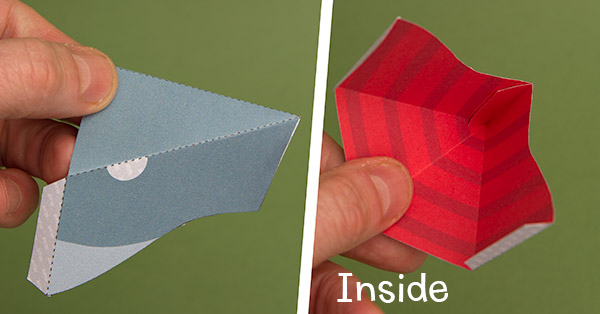 ---
Glue the teeth to the inside of the mouth.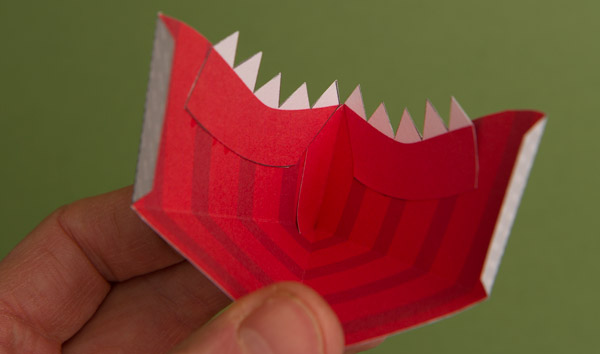 ---
Glue the teeth to the inside of the lower jaw.

---
Glue the tongue to the grey area on the back board.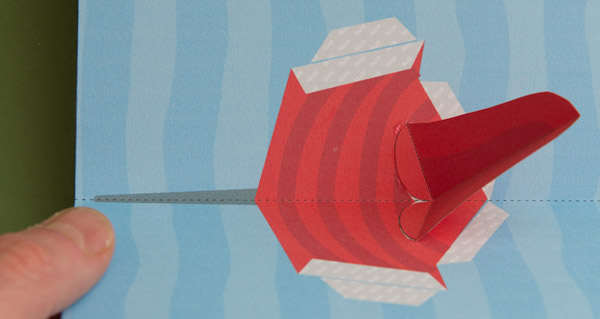 ---
Glue the head and lower jaw into place. Close the card before the glue is fully dry to make sure that all the parts are lined up.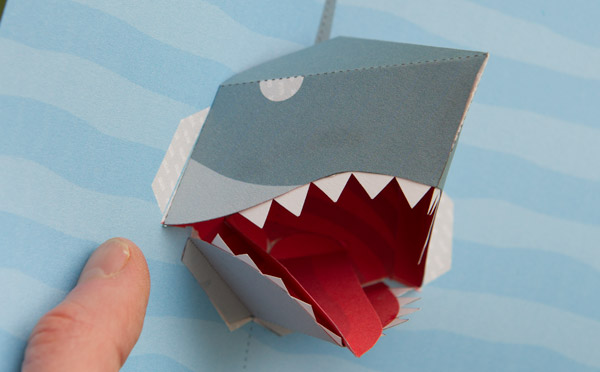 ---
Glue the two fins to grey areas next to the head. Give them a slight curl to lift them from the backboard.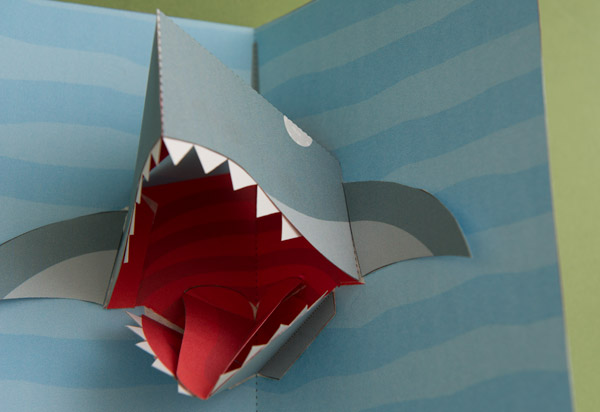 ---
Finish the card by gluing the two eyes into position.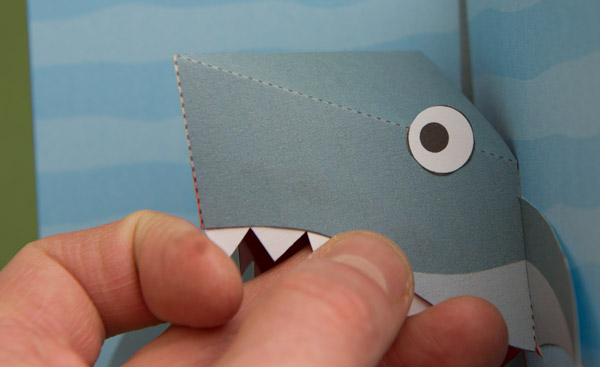 ---
Open the card to reveal the terrifying shark within!