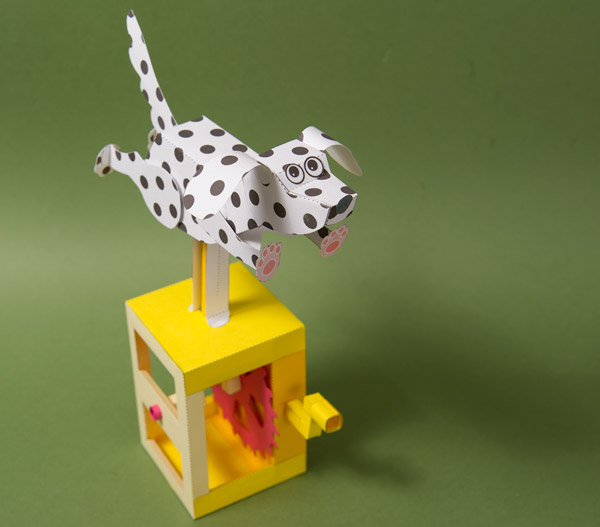 Running Dog. Turn the handle and see the dog run powered via the mesh gears and crank mechanism
Watch the running dog in action in this YouTube video!
View this post on Instagram
The running dog is based on the Mesh Gear / Crank mkii Essential Mechanism. All the parts, including the Mesh Gear Crank are included in the Running Dog file. Members can download the parts file for free at the link, non members can join in the fun for £2.50

Download and print out the parts onto thin card. (230 gsm / 67lb is about right) Score along the dotted lines and cut out the holes before carefully cutting out the parts.
You will need to construct the Mesh Gear / Crank first, instructions are here.
---
Once you have completed the box it is time to construct the dog.
Start by assembling the neck and body then gluing them together as shown.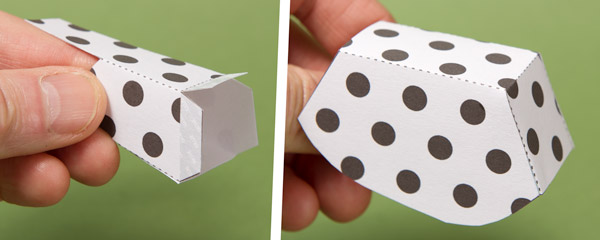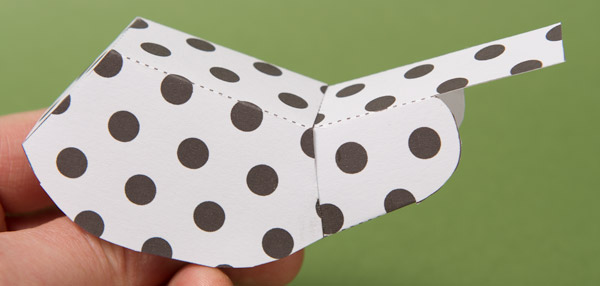 ---
Glue the leg supports into the body with the front piece to the front and the back piece to the back. Make sure that the glued section is upright.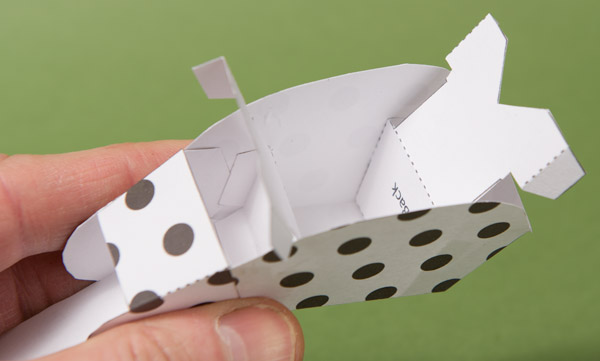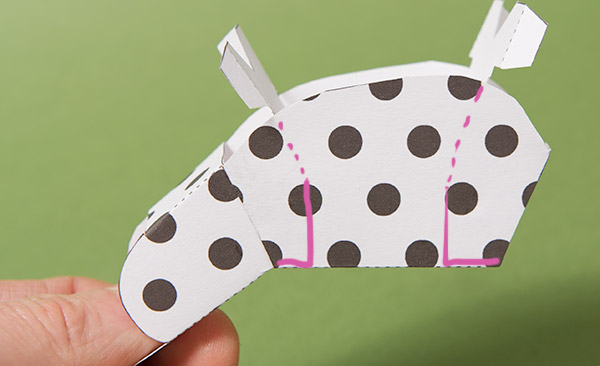 ---
Assemble the stand and glue it into the body.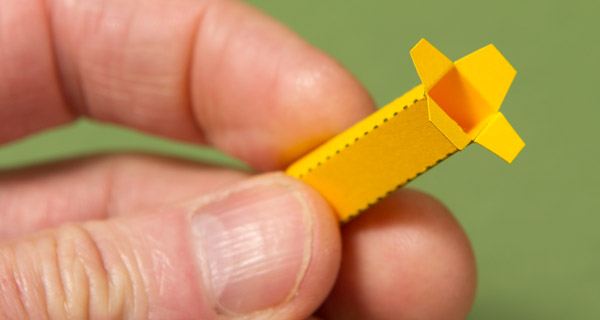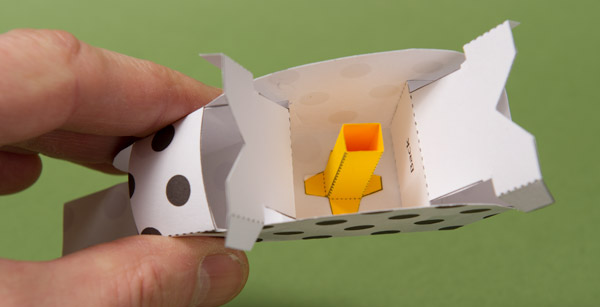 ---
Fold up and glue down the two linkage pieces as shown so that the short section is made from double thickness card.

---
Glue the linkages to the leg supports so that they just clear the stand piece.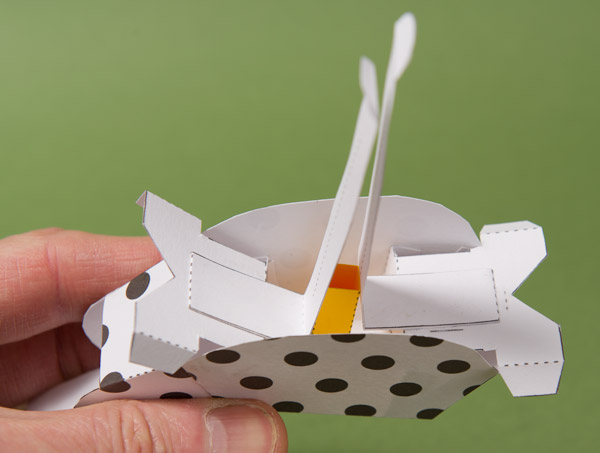 ---
Make up the four legs by folding them over to make double thickness card then cutting them out. Make the paws in the same way and glue them to the tabs on the ends of the legs.

---
Assemble the head and ears.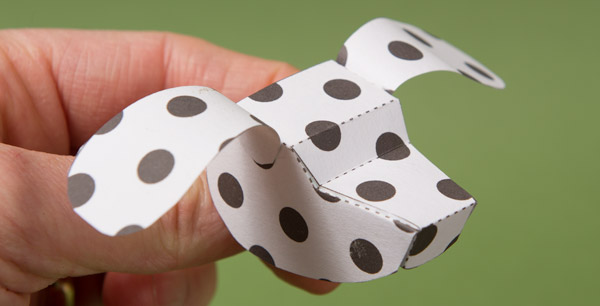 ---
Make up the tail from double thickness card and glue it to the back of the body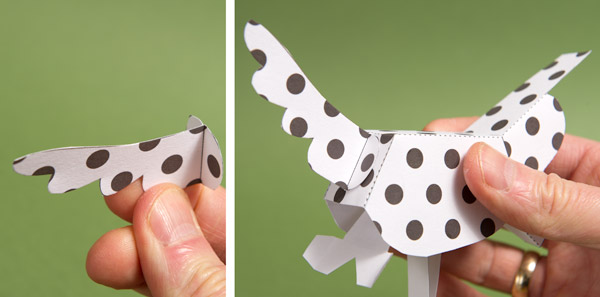 ---
Glue the legs to the small tabs on the leg support (arrowed)
Line up the leg so that the centre top of the leg is over the hinge in the leg support. (dotted cross)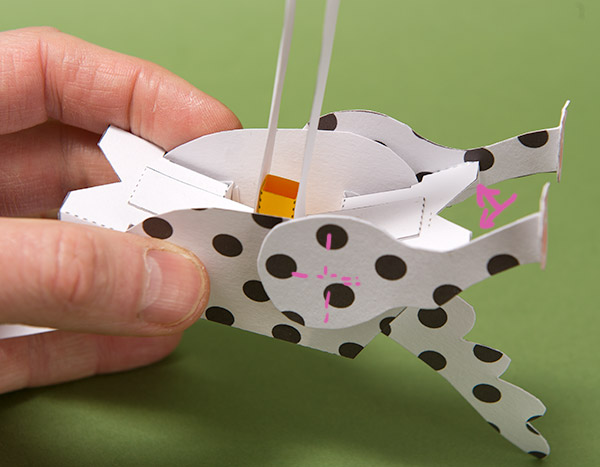 ---
Repeat the same process with the front legs.
When you pull the linkages the legs should move up and down freely.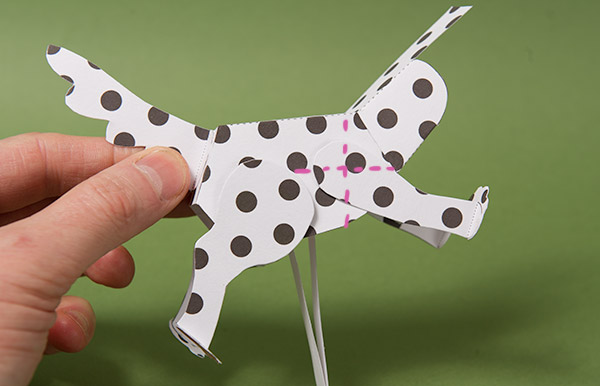 ---
Glue the head to the neck.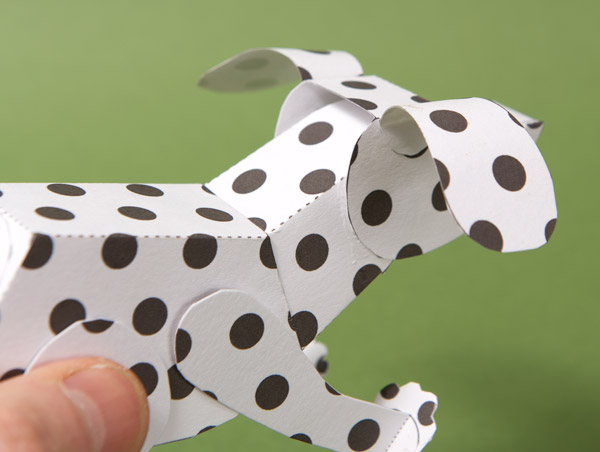 ---
Glue on the eyes and nose.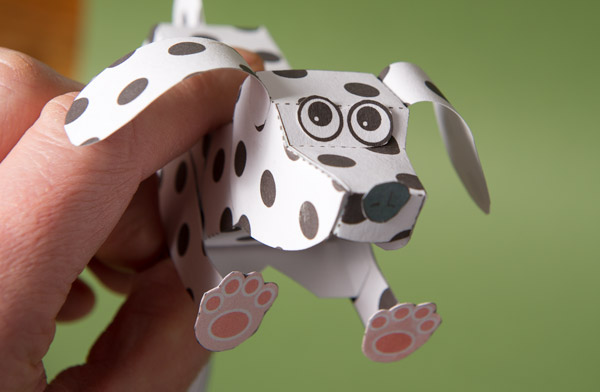 ---
Fit the dog to the top of the main drive shaft gluing it into position .
Glue the two linkages to the top of the box to complete the model.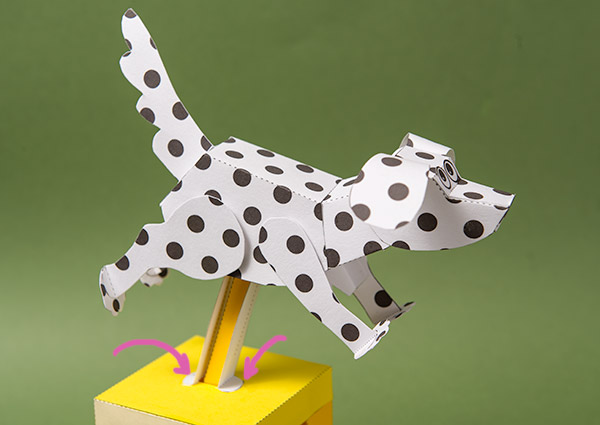 ---
Turn the handle to see Spot run!