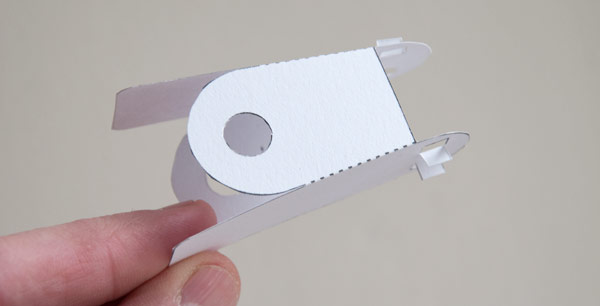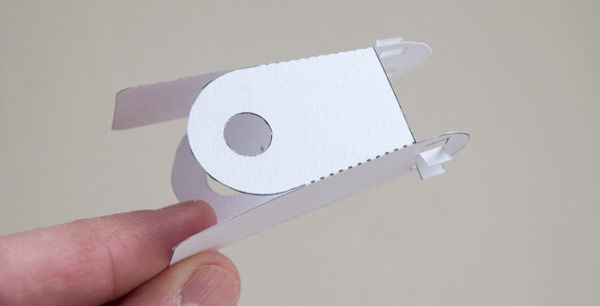 As promised, if you are a member you can download the parts and try out the poseable dinosaur tail for  yourself. There are two slightly different designs, one on each sheet.
It's all pretty self explanatory so I've just done a few pictures and a few words to guide you in the construction.
Print the parts onto thin card, cut out the hole and score the dotted lines before cutting out the pieces.
Flip up the tabs then fold the parts round and glue them together as show above.
---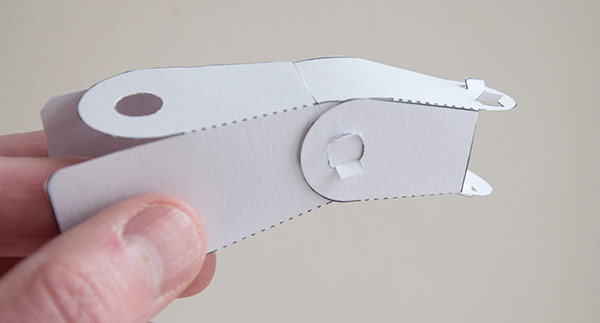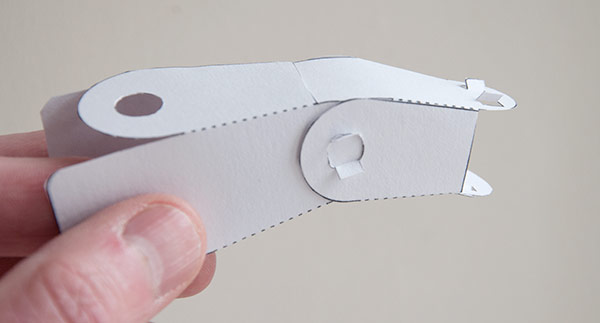 All the parts work in basically the same way. The long tabs thread under the next largest section and the short tabs come up through the holes.
---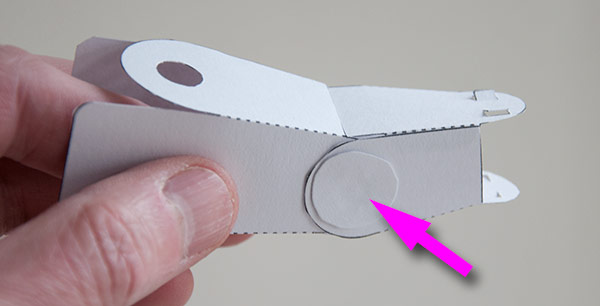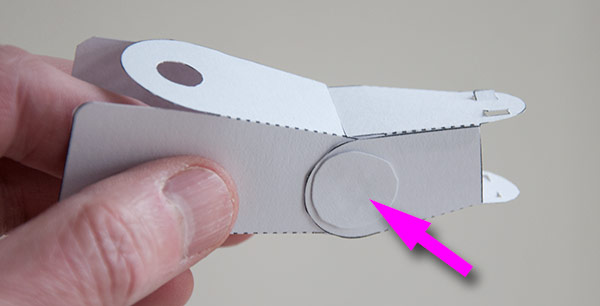 Glue a cover onto the tabs. Keep the parts moving as the glue dries so that they don't stick together.
---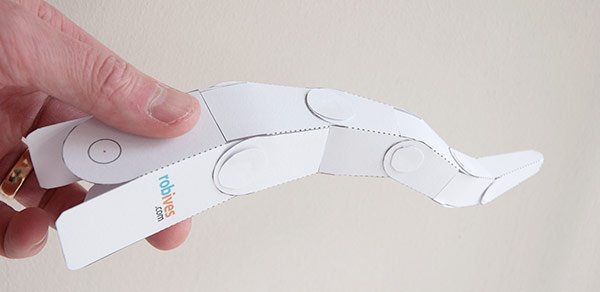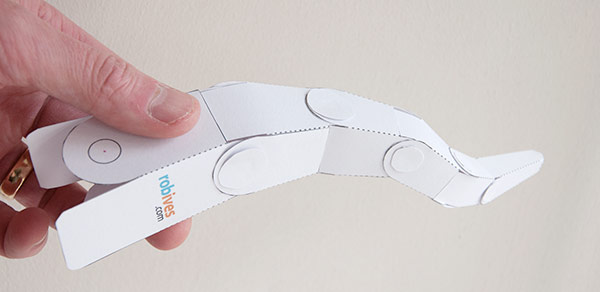 The finished flexible, poseable, tail!