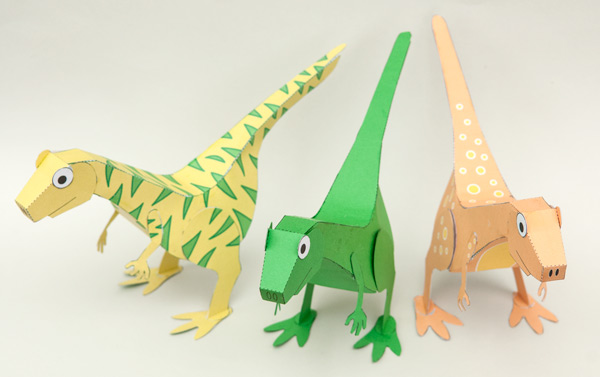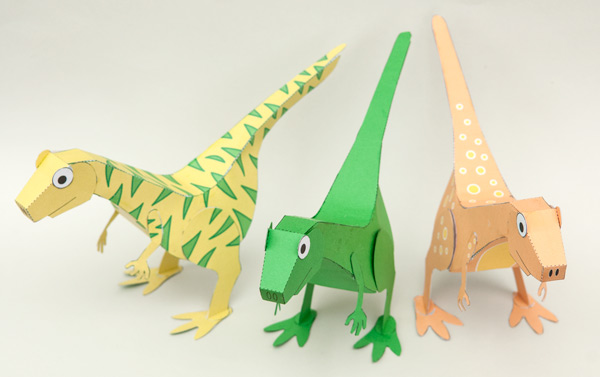 A paper dinosaur to print out and make.
Members can download the parts for free at the link, thanks for signing up! Non-members can join in the fun for £2.50. There are three versions in the download, two coloured and one line only version for you to print out on your choice of coloured or patterned card. Print out the dinosaur onto thin card (210gsm / 67lb) Score along the dotted and dashed lines and carefully cut out the parts.


---
Fold round and glue down the bottom tab of the centre piece.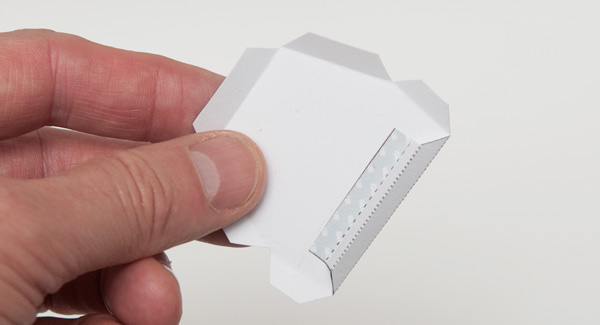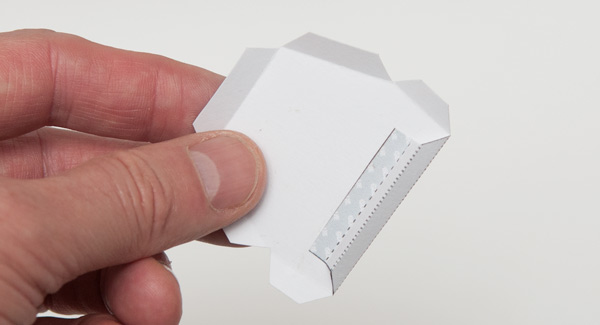 ---
Note these two marks on the body top…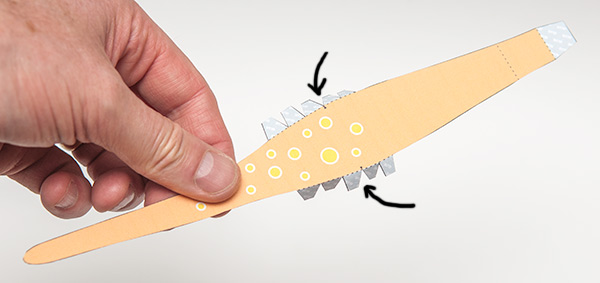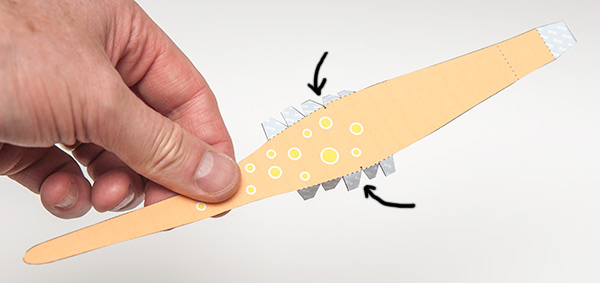 ---
Glue the centre piece to the body top between the two marks.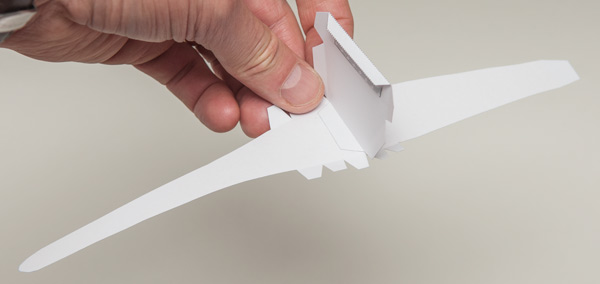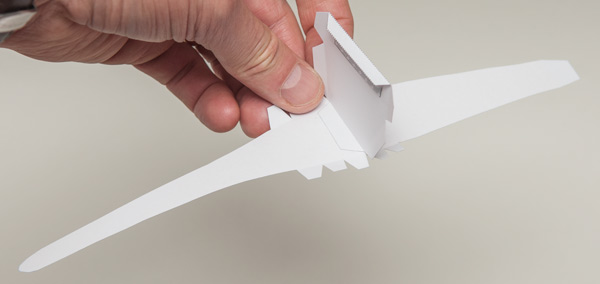 ---
Starting from the end of the neck (arrowed), glue the two sides into place.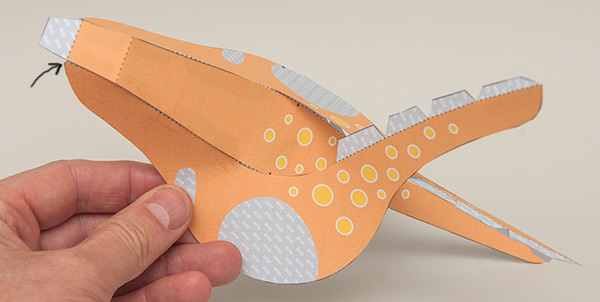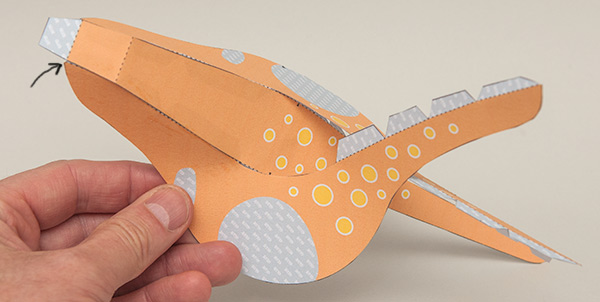 ---
Work your way right down to the tail end gluing the tabs down two or three at a time.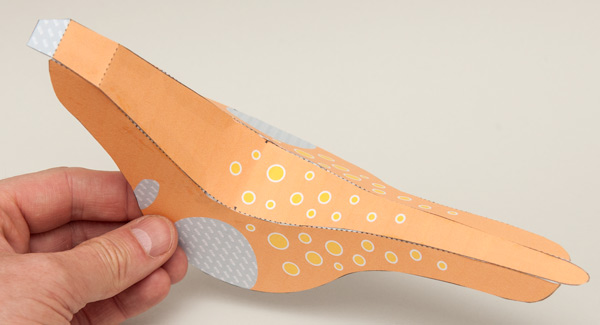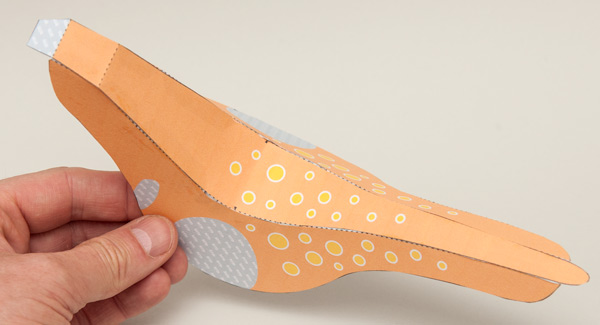 ---
Glue the two tail parts together using the tabs.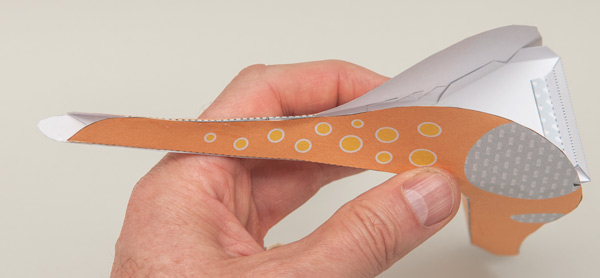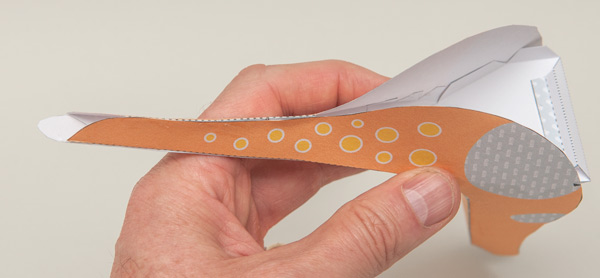 ---
Using the small arrows for alignment, glue the body front into place.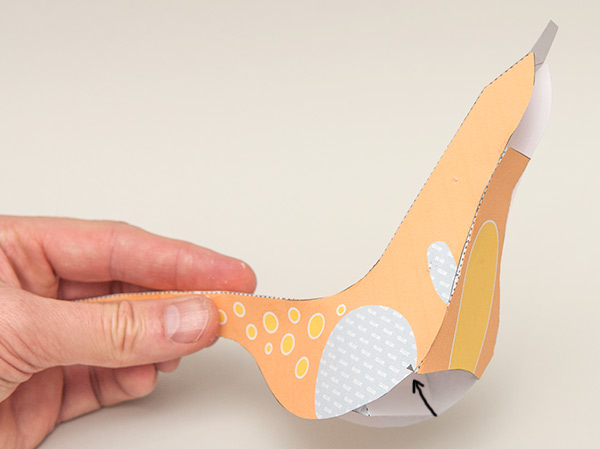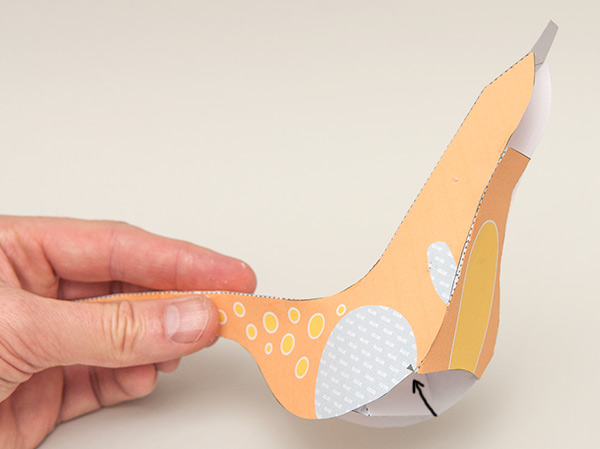 ---
The legs and feet are made from double thickness card. Fold the pieces over and glue them together. Once the glue has dried carefully cut out the pieces.
Glue the legs to the feet.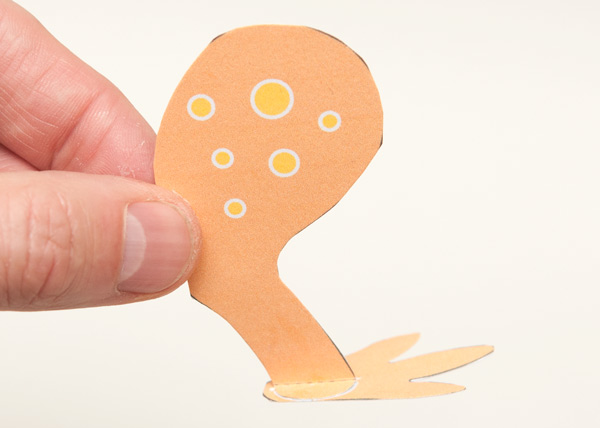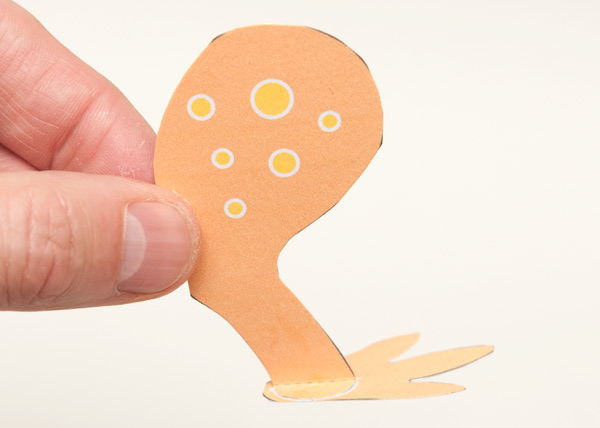 ---
Glue the legs to the body on the grey areas.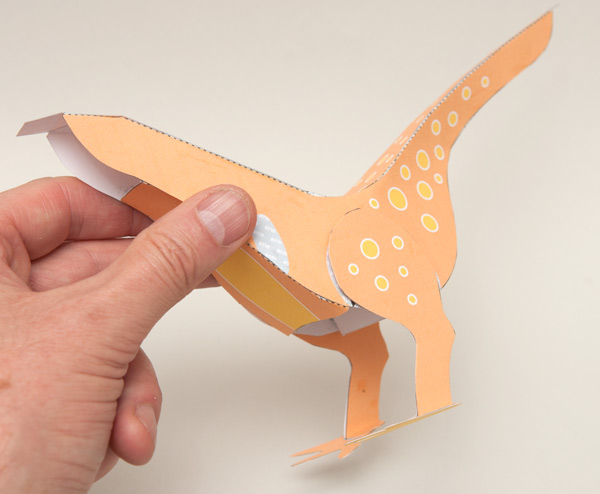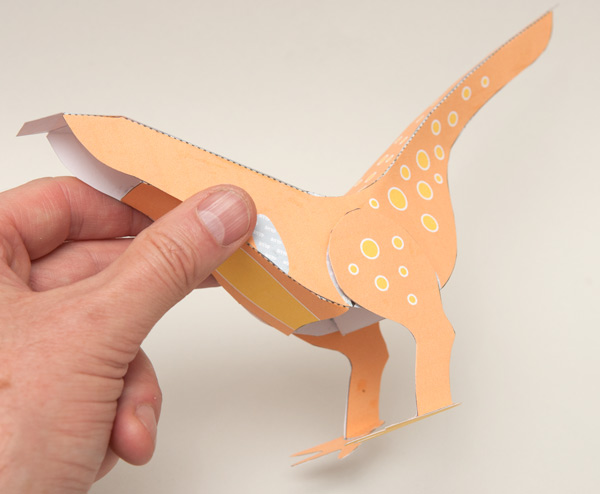 ---
Assemble the head then glue it to the top tab. Make up the eyes from double thickness card and glue them into place.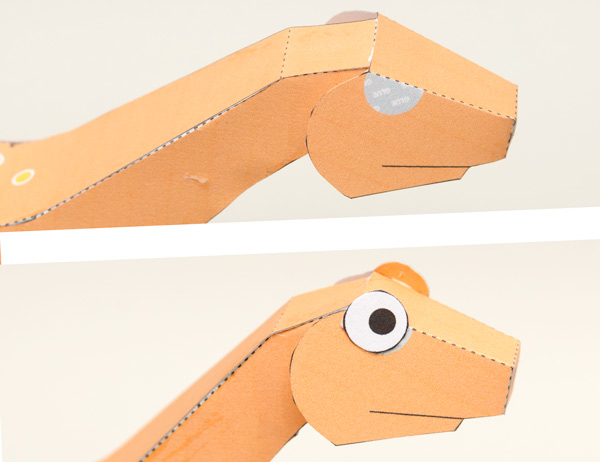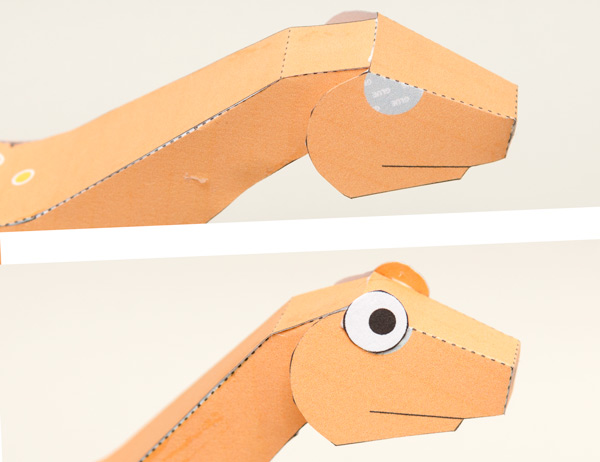 ---
The arms are also double thickness. Once you have made them and cut them out, shape them gently for a realistic pose then glue them into place.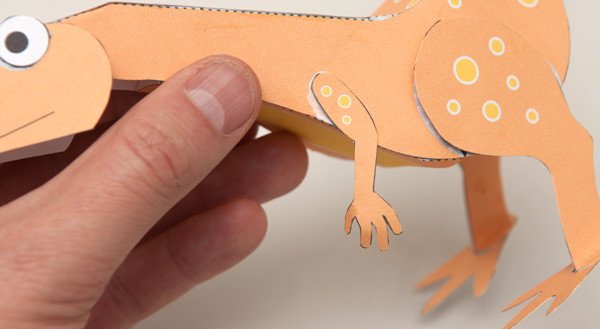 ---
The paper dinosaur could be a good starting point to design your own animated paper character!