The most famous T.Rex skeleton was given the name Sue after the lead paleontologist who found her. Now you can make your very own Peggy Sue. A T. Rex powered by a clothes peg! Members can download the parts file at the link. Non-members can join in the fun for £2.50 or equivalent.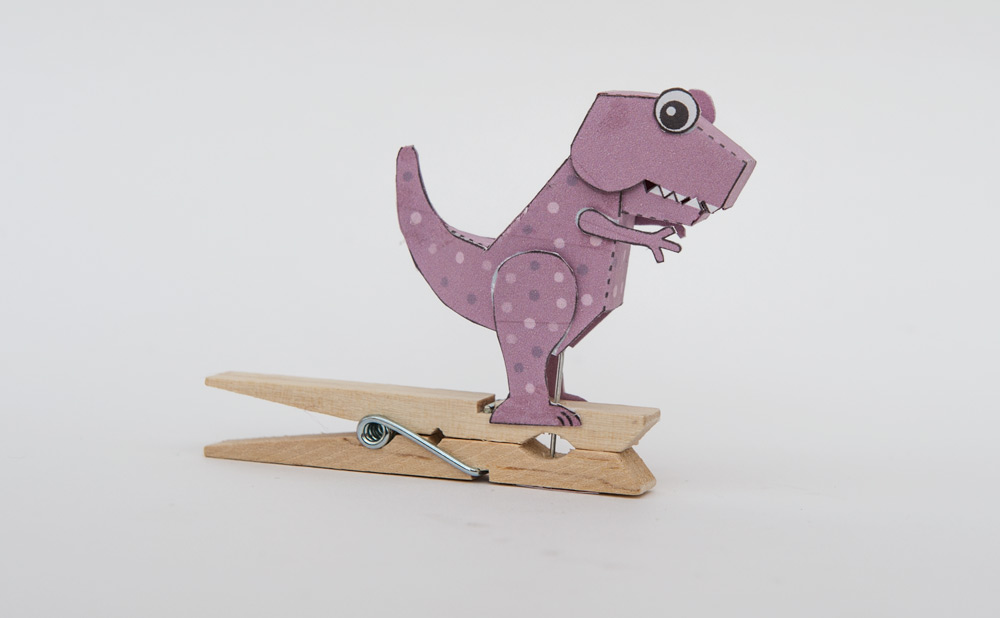 The parts sheet is a single page of A4 which is printed double-sided. Print out the sheet once onto thin card then flip it and return it to the printer to print out the back. You'll finish up with parts for two complete models on one sheet of card.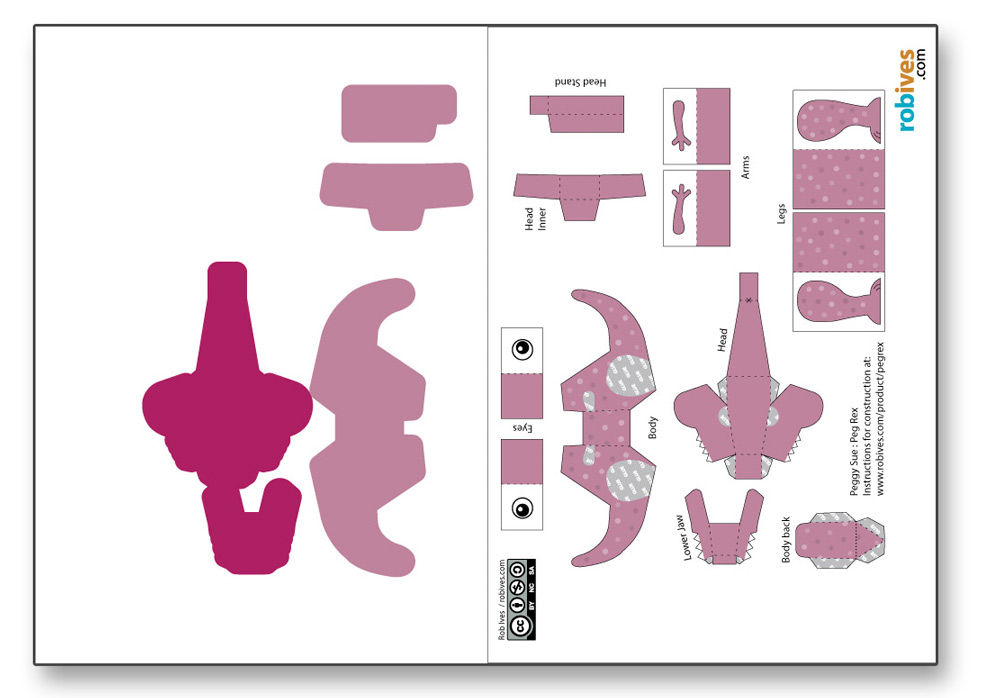 You will also need a wooden clothes peg and a medium-size paper clip.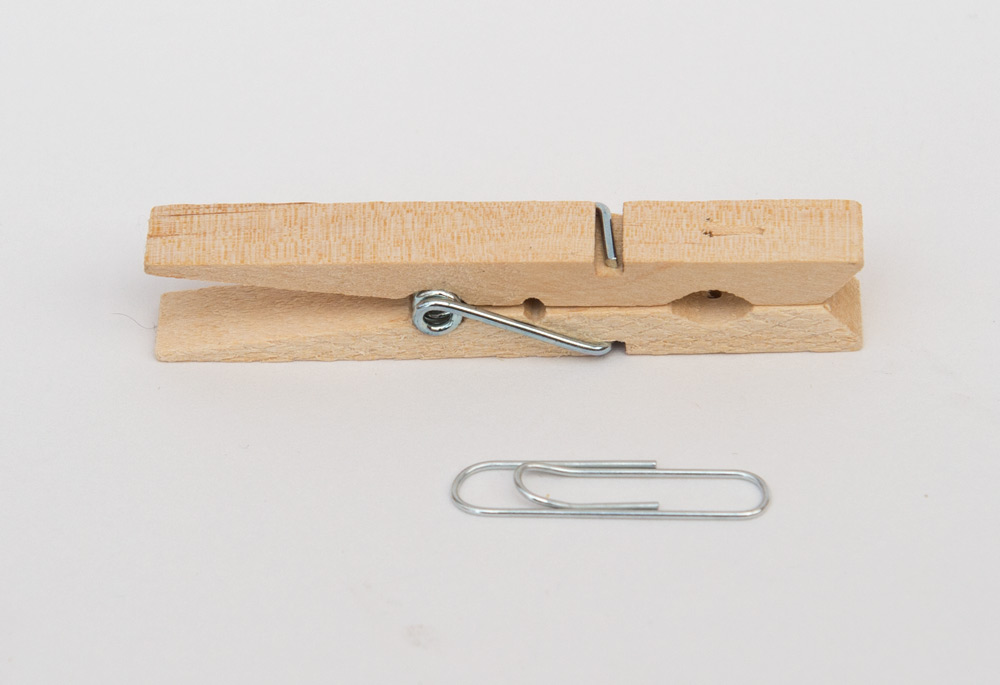 Unfold the paper clip. Cut and fold the paper clip as shown in the picture.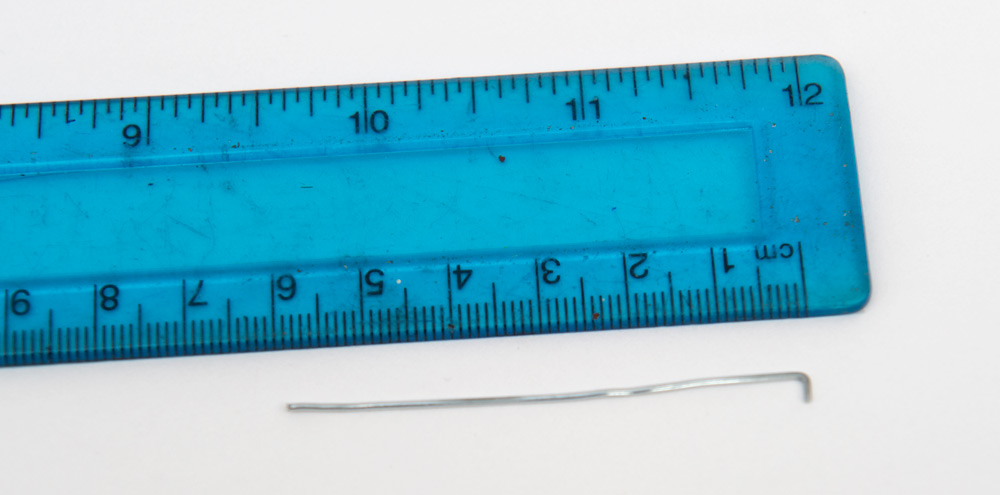 Make a small hole in the cross on the head's long tab. Thread in the paper clip. Fold over the tab and glue it down as shown to trap the paper clip in place.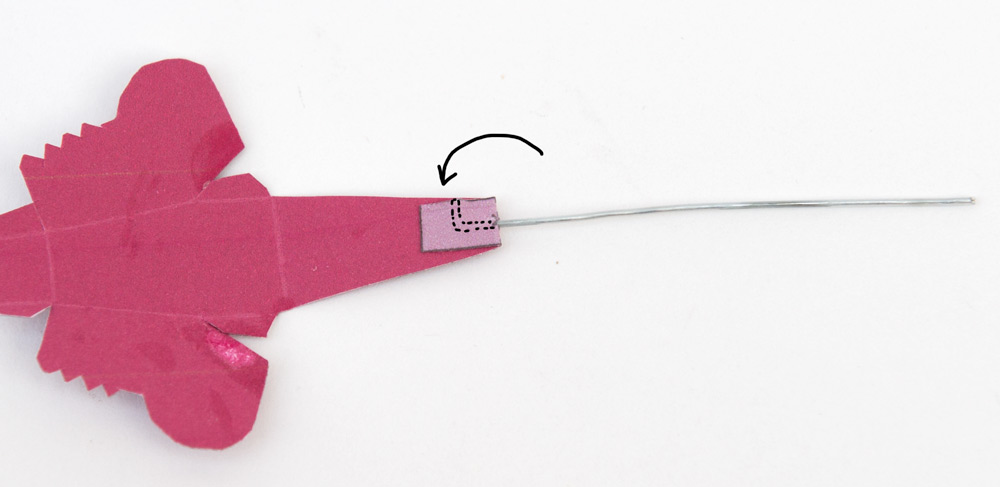 Fold up the head as shown.
 Make the eyes from double thickness card.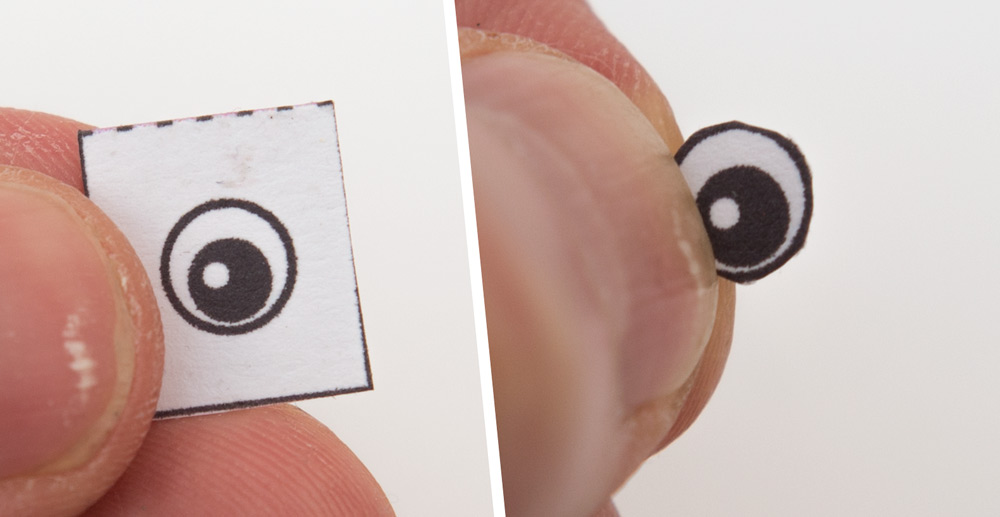 Glue the eyes into place.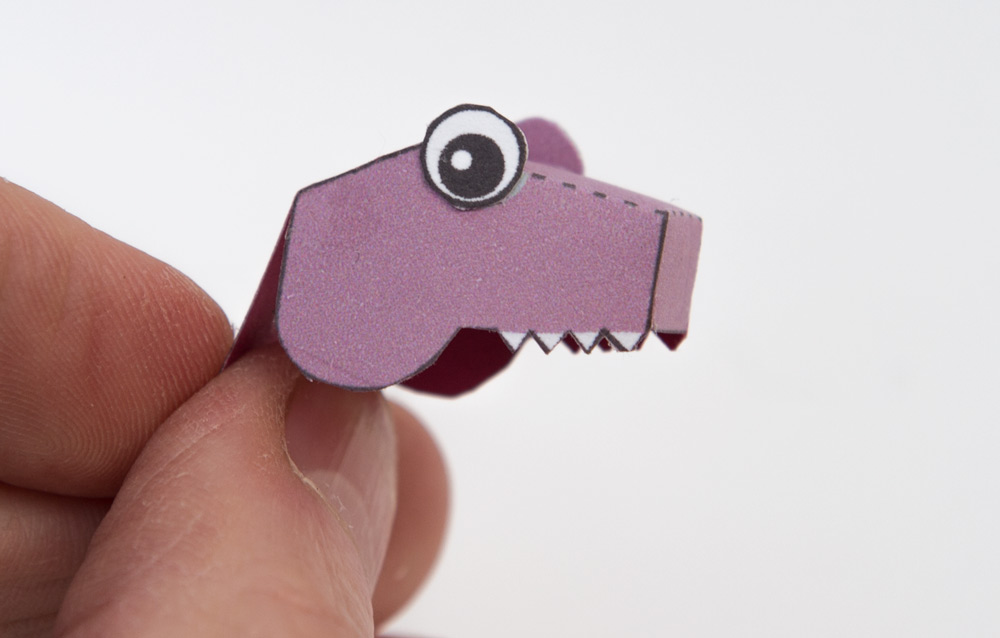 Fold down and glue the tab on the top of the head inner.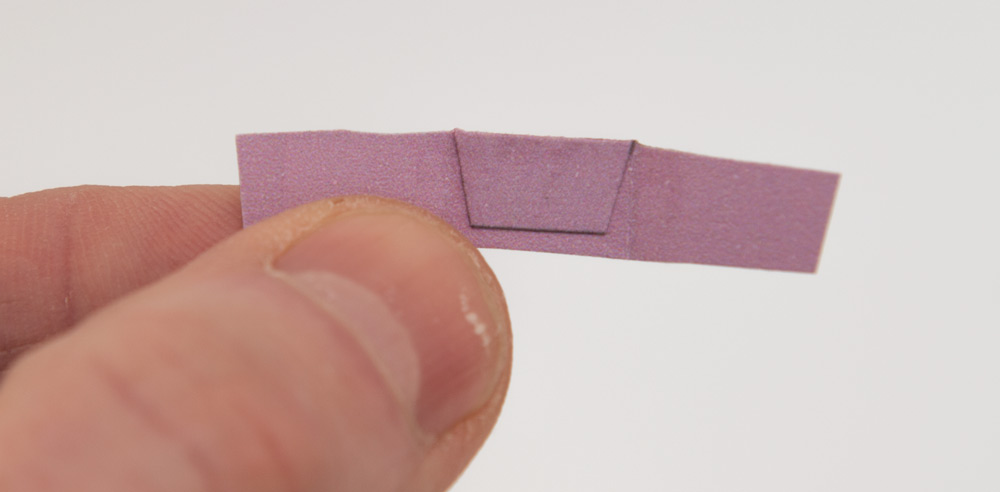 Glue the head inner into the head.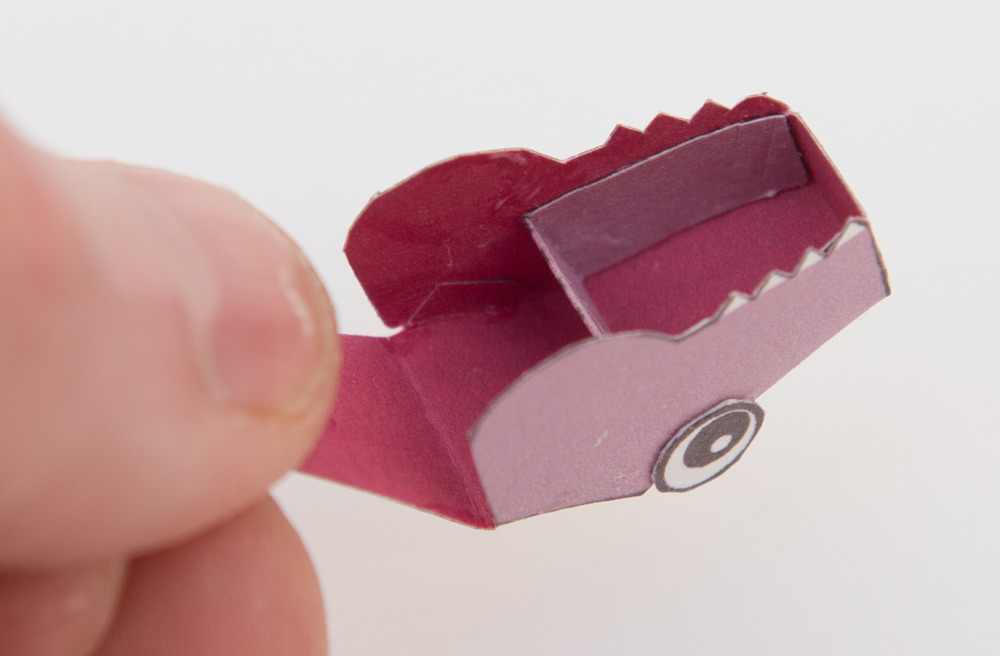 Fold over and glue the head support to make double thickness card.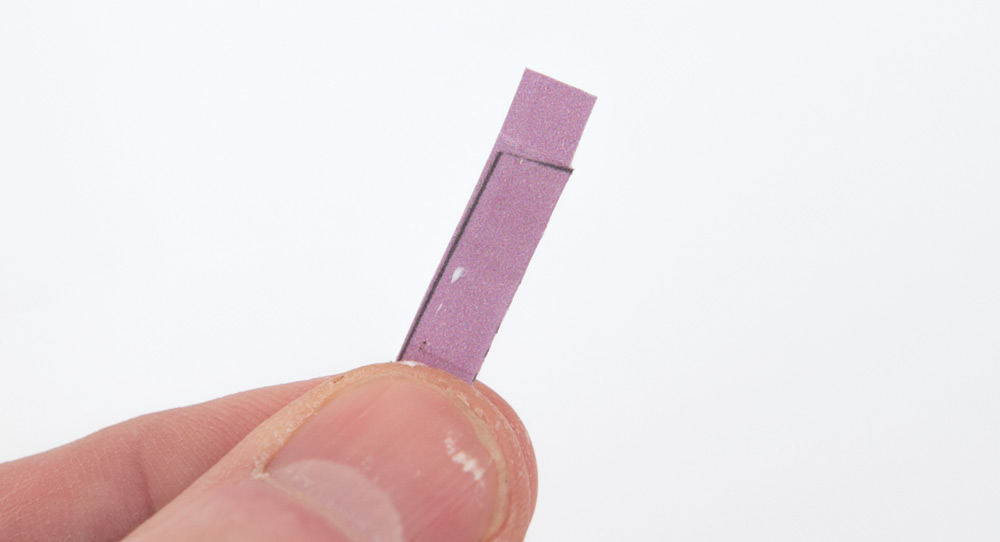 Glue the head support tab to the head inner.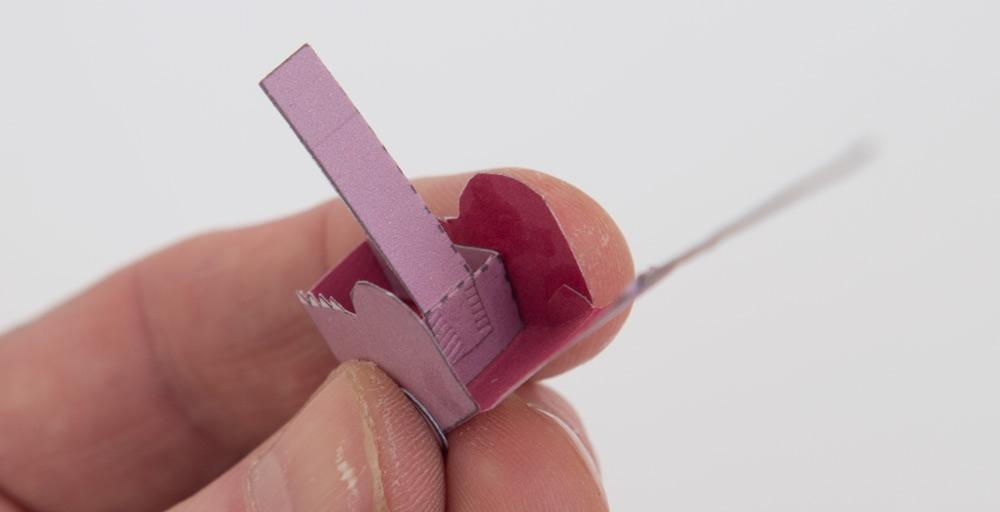 Make the legs from double thickness card.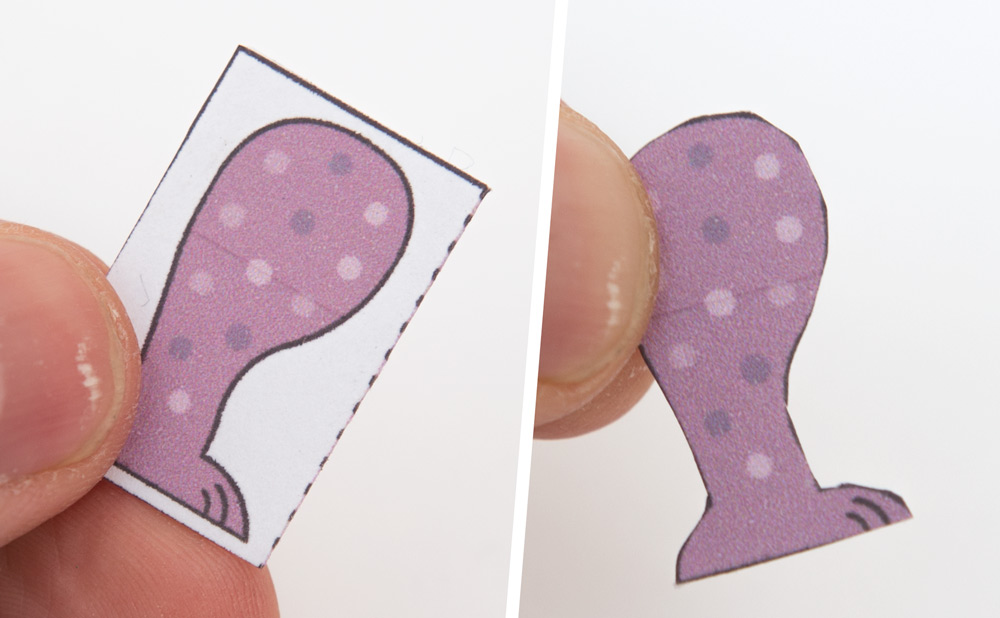 Make the arms from double thickness card.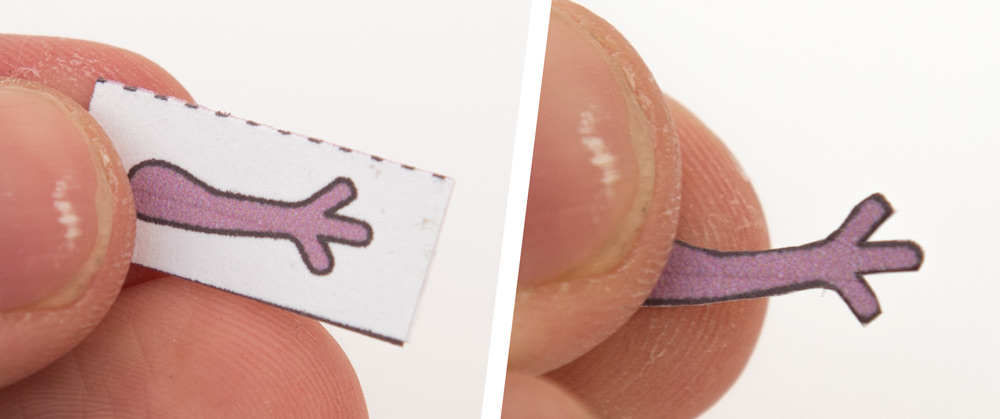 Assemble the lower jaw.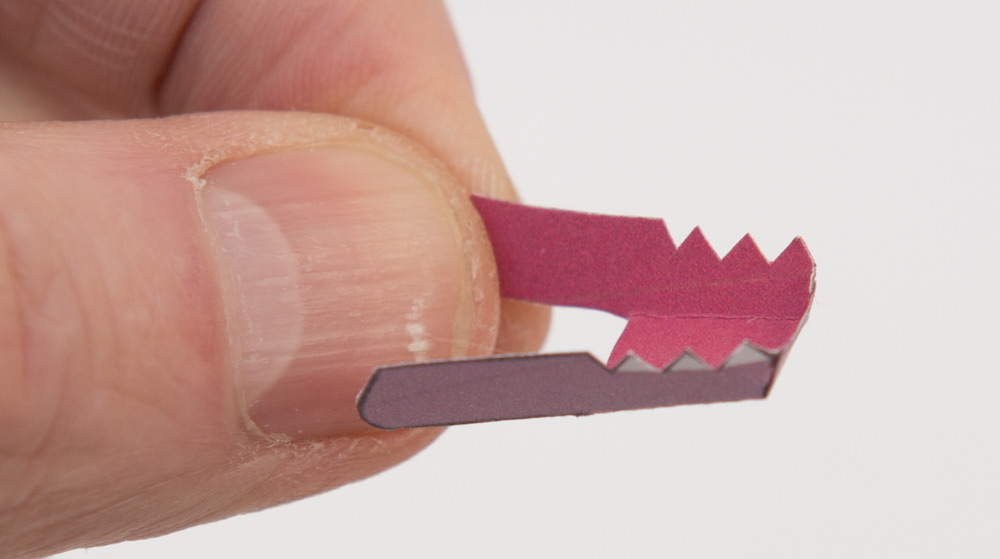 Glue the body-back into the body.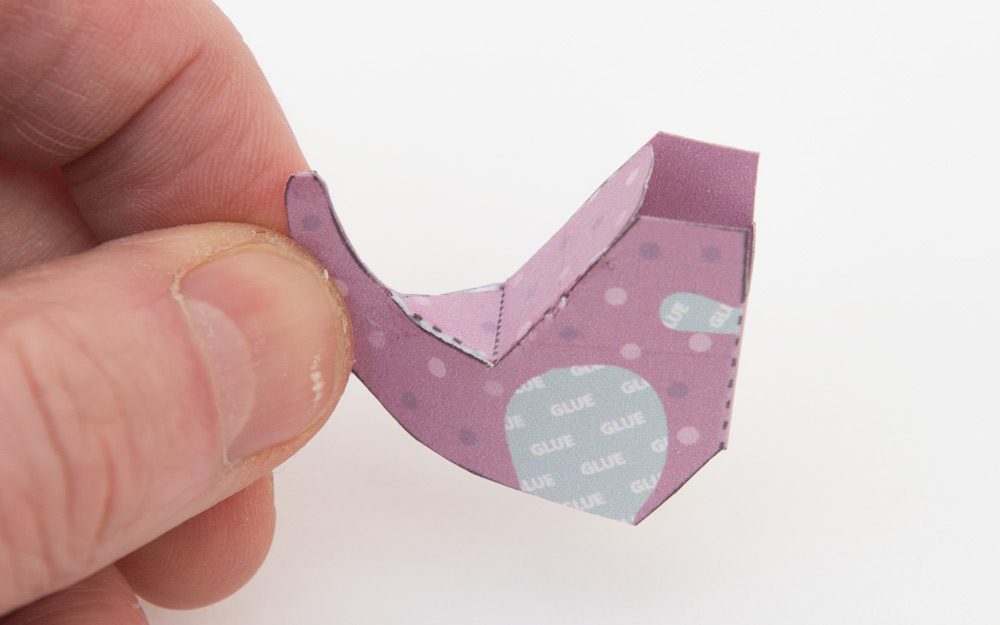 Glue the lower jaw into place.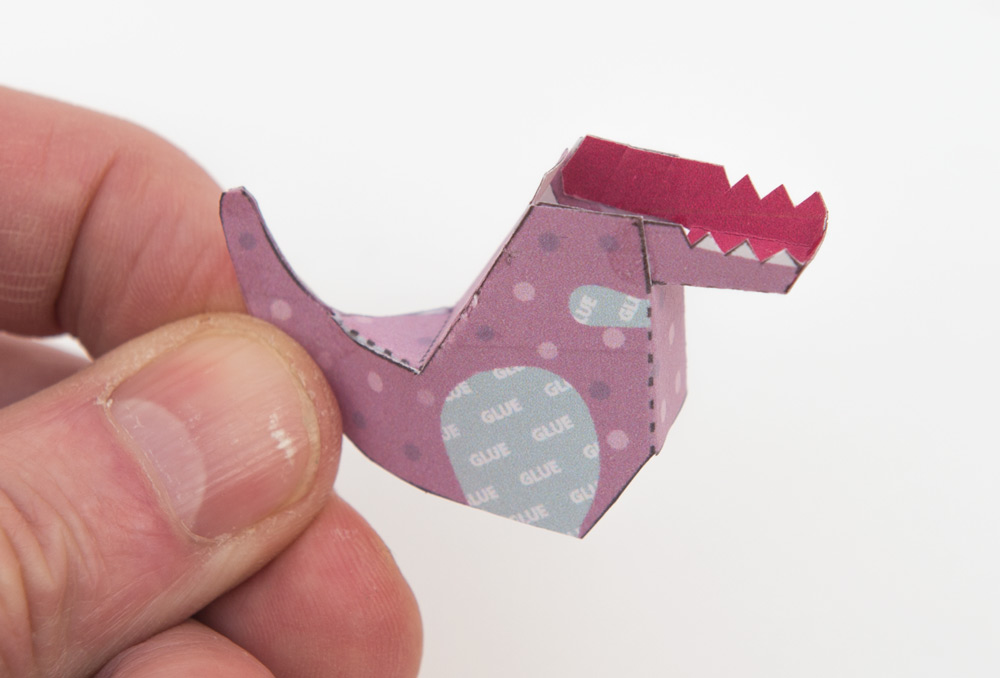 Thread the head support down and glue it to the inside front of the body.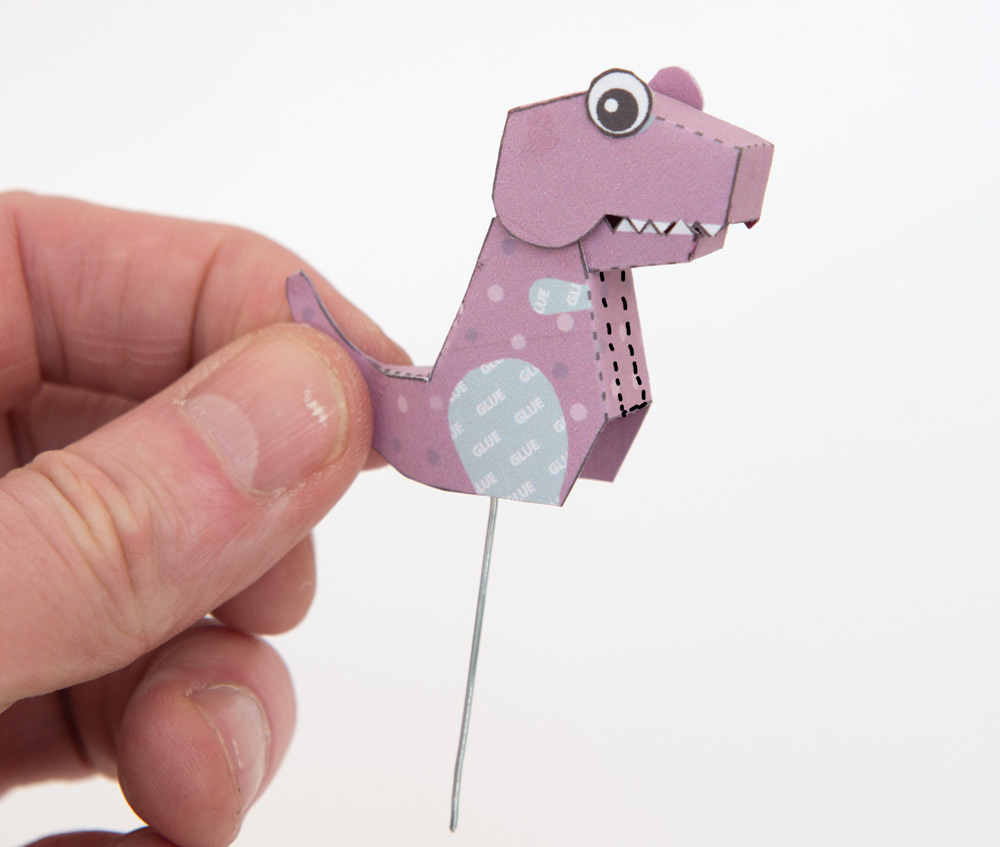 Glue on the arms and the legs.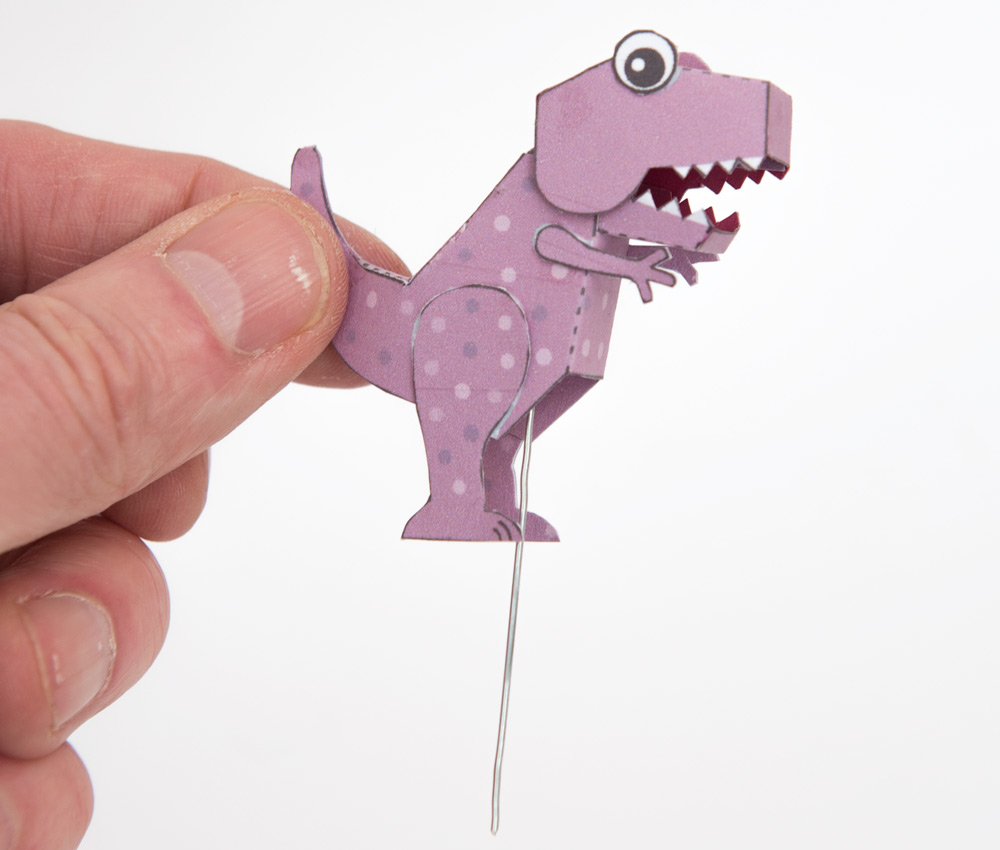 Drill two holes in your peg as shown, roughly 3mm diameter for the top hole and 1mm for the lower hole.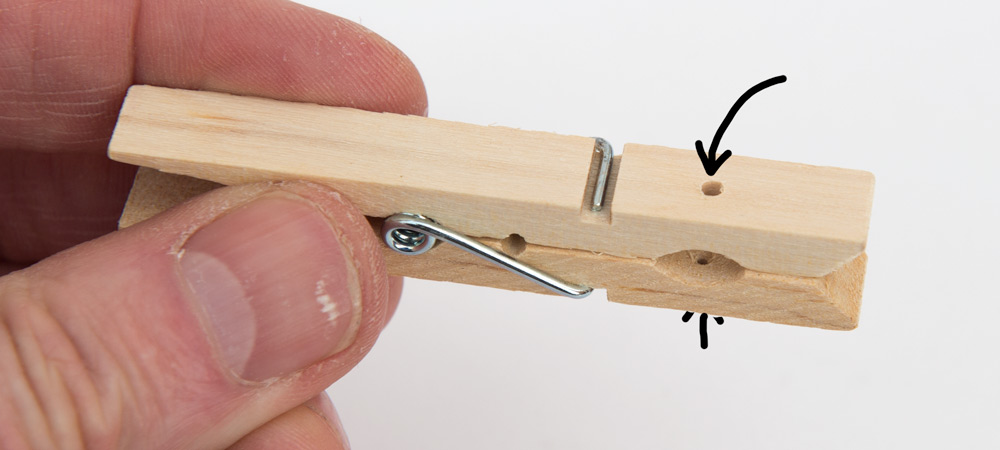 Flip the peg over and cut a short (5mm)groove away from the lower hole to contain the paper clip wire.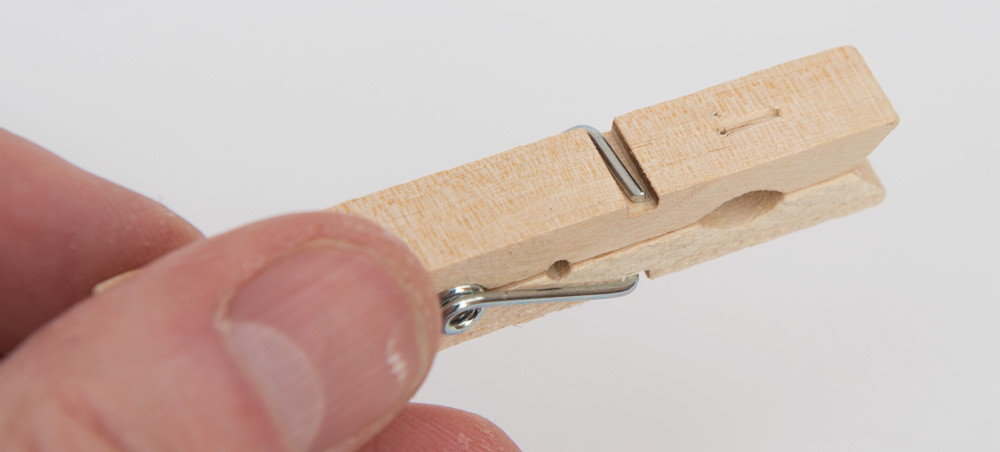 Thread the wire down through the peg with the large hole at the top. Glue the feet to the side of the peg. With the peg closed, close the T.Rex jaws and mark where the wire meets the bottom of the peg. Pull the wire to open the jaws and make a 5mm dog-leg on the wire as shown.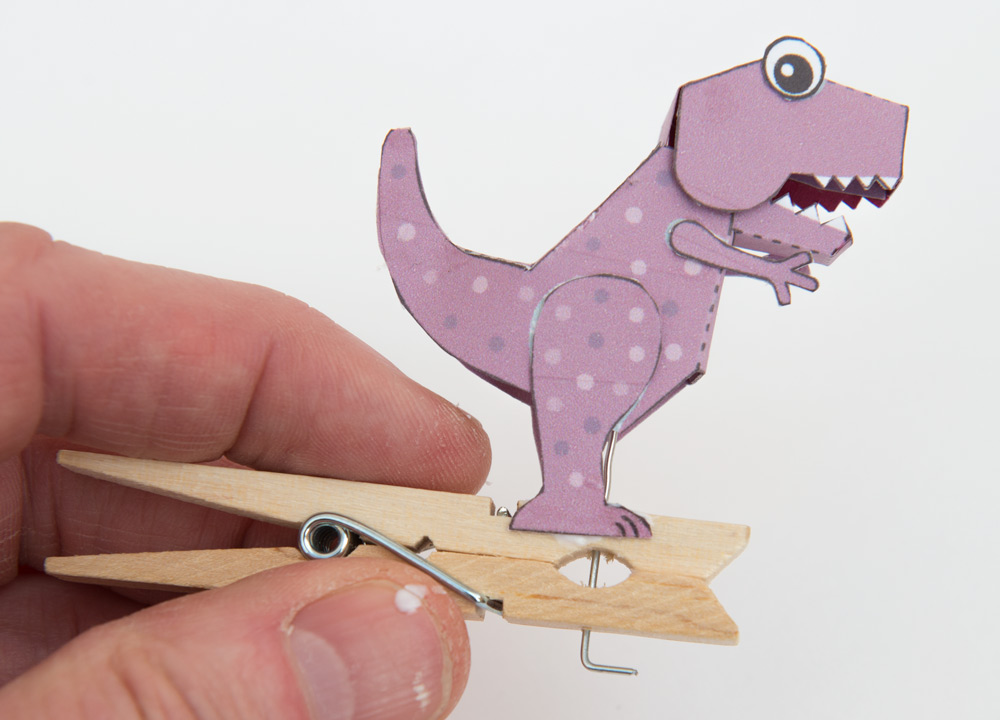 Push the wire up flush with the peg so that it sits in the groove you made earlier.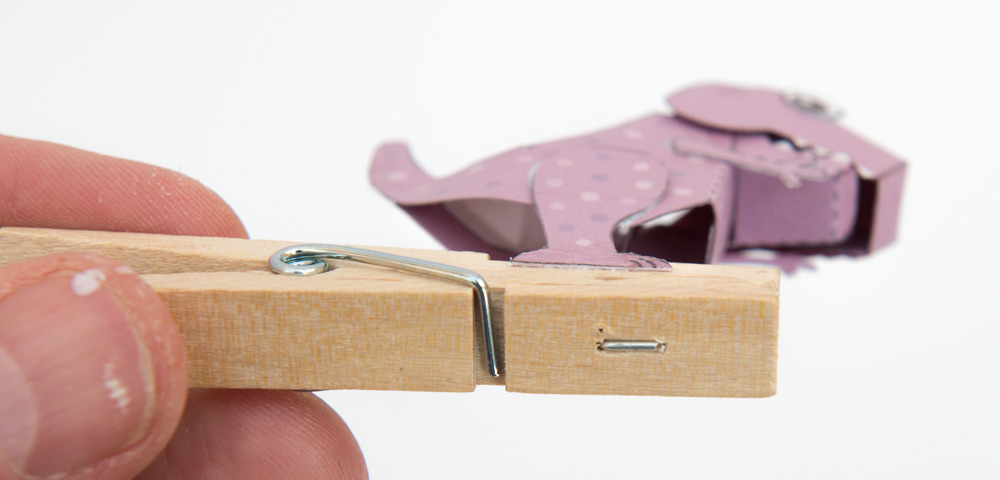 Cover the wire with a small offcut of card to complete the model.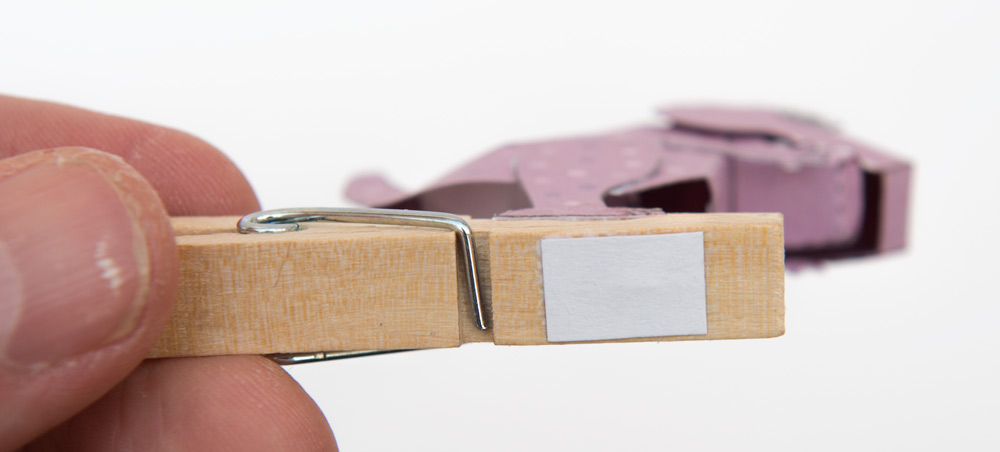 Roar!