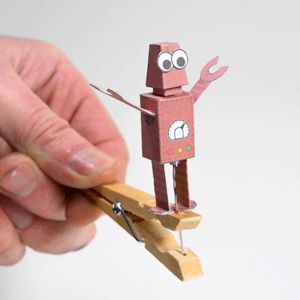 PegBot. A clothes peg based paper automata to download and make.
Members can download the parts and templates from the link, thanks for your support!
Non-members can join in the fun for £2.50 or equivalent, or you can become a member and make this and dozens and dozens of other projects for free!
Find out more about membership here.
Print out the parts/templates sheet onto thin card. (230gsm)
Score along the dotted and dashed lines then carefully cut out the parts.

As well as the template/parts file you will need a wooden clothes-peg and a wire paper clip.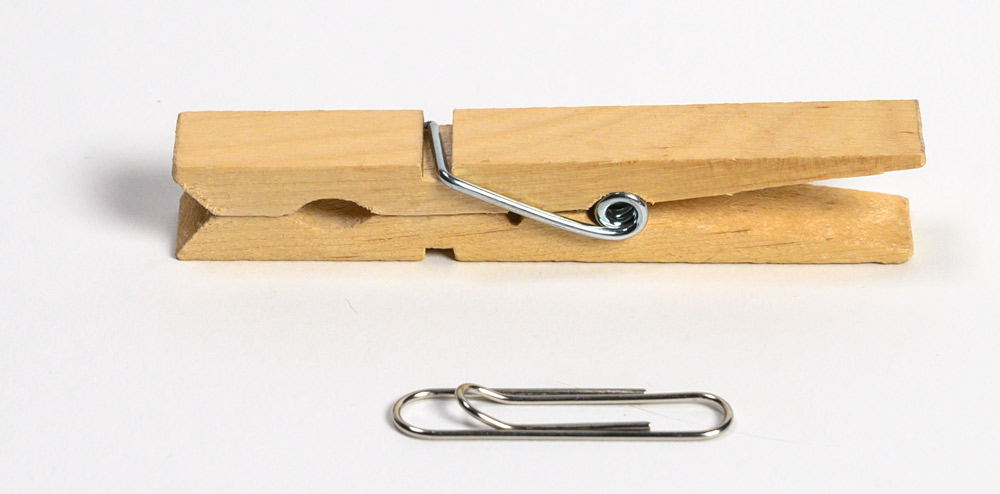 Mark where the hole goes in the peg using the template.
Drill a 2mm diameter hole right the way through both jaws of the peg then, in the same place, drill a 3mm hole in the top jaw only.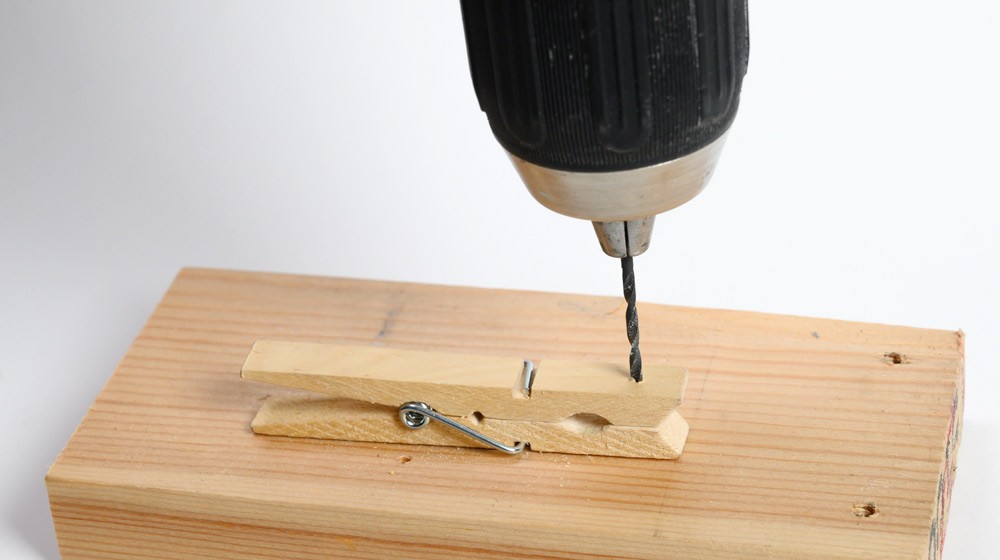 Straighten out the paper clip and then shape it to match the template.

Fold the paper clip end in half and glue it into place over the wire loop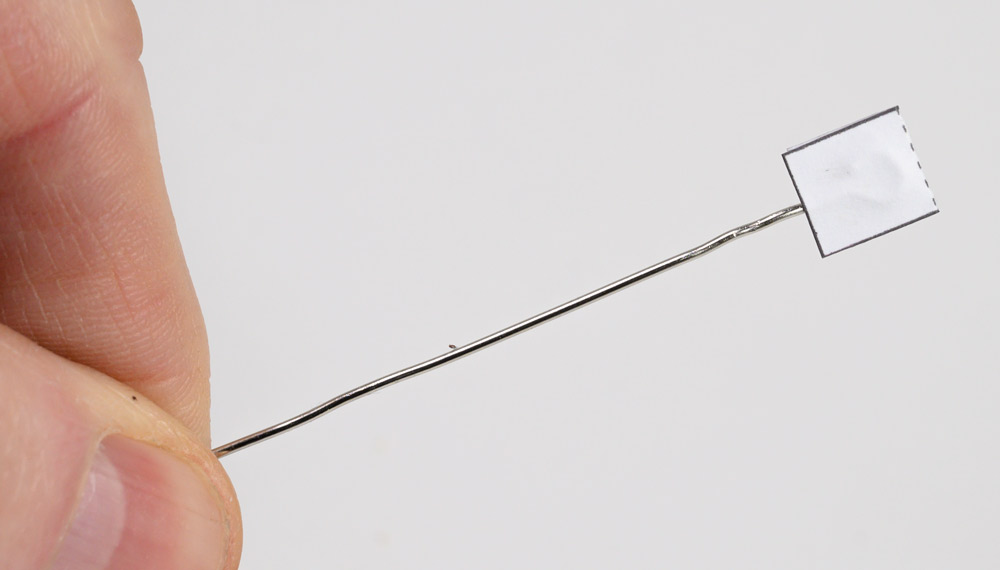 Fold the arm parts in half and glue them to make double thickness card. Once the glue is dry carefully cut them out.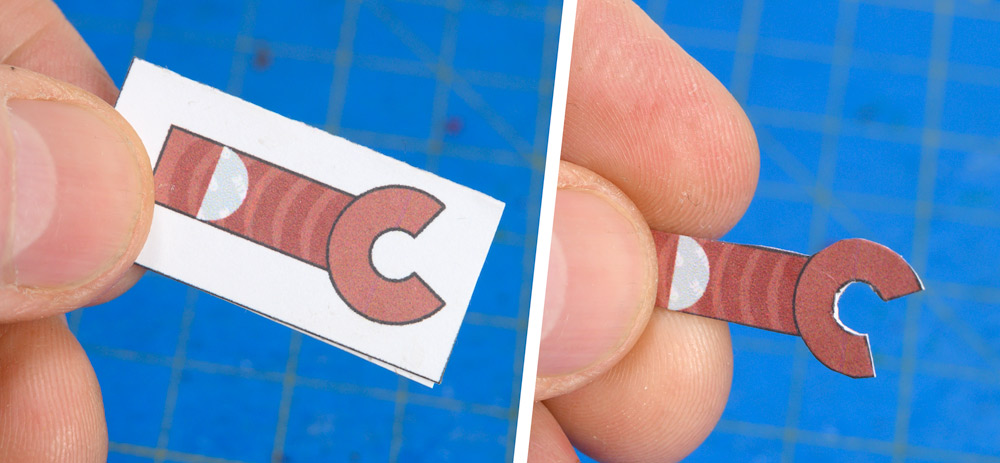 Glue the arm pull-tabs into place on both arms.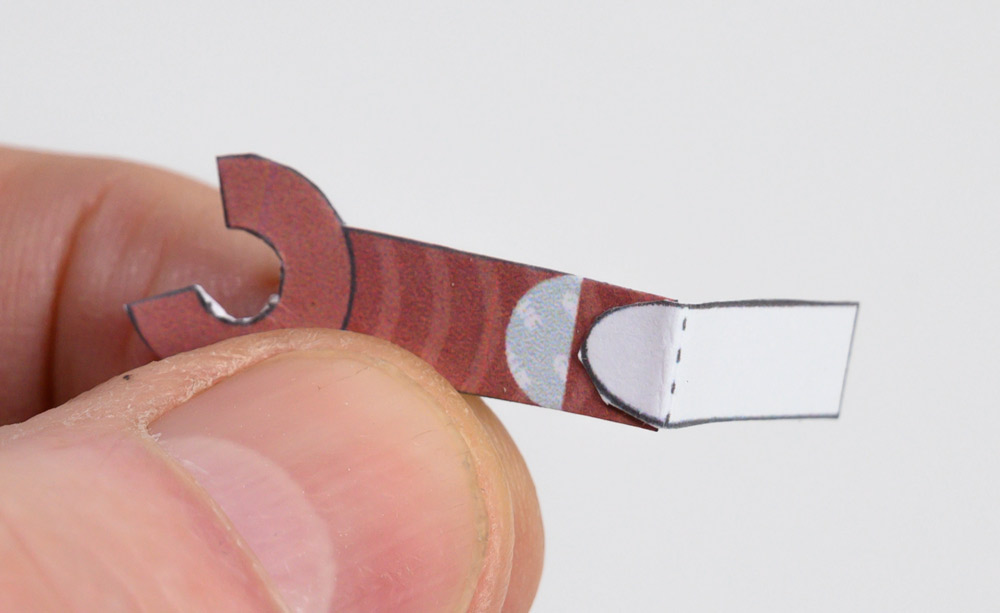 Fold up and glue down the body-tabs inside the body making a right angle.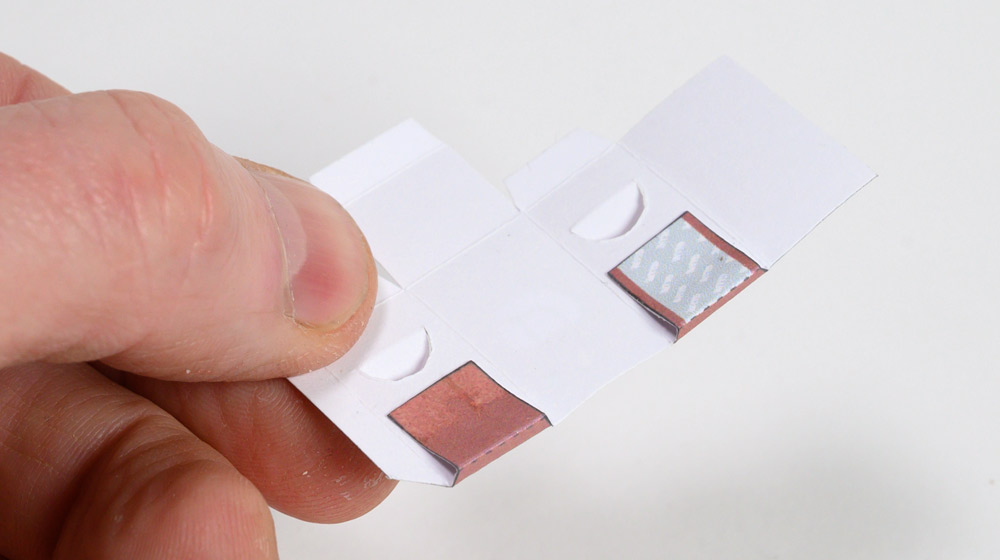 Thread the arms through the holes in the body. Glue the arms to the semi-circular tabs.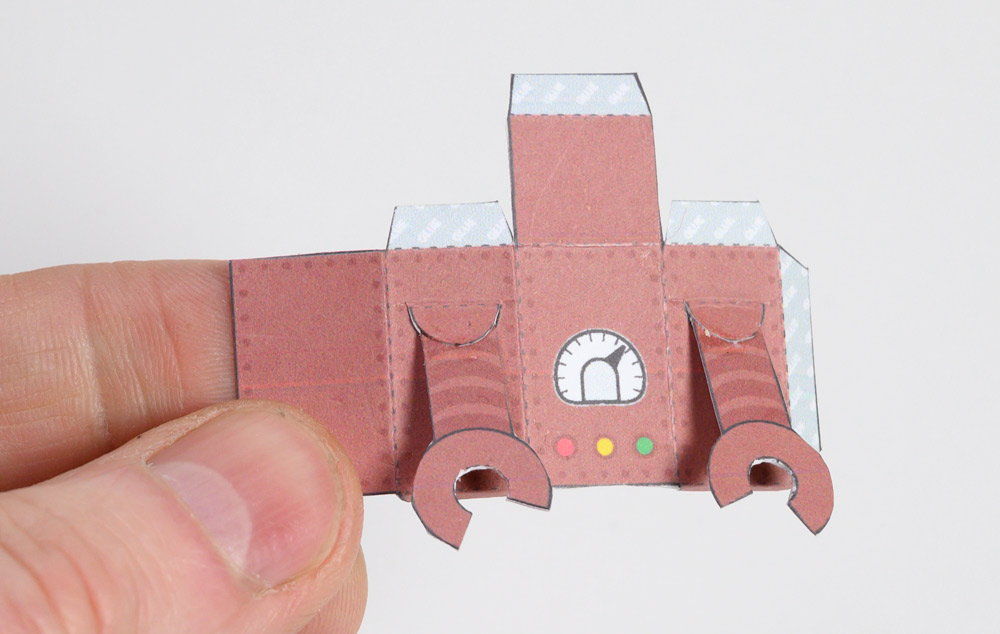 The arms in place, viewed from the other side of the body.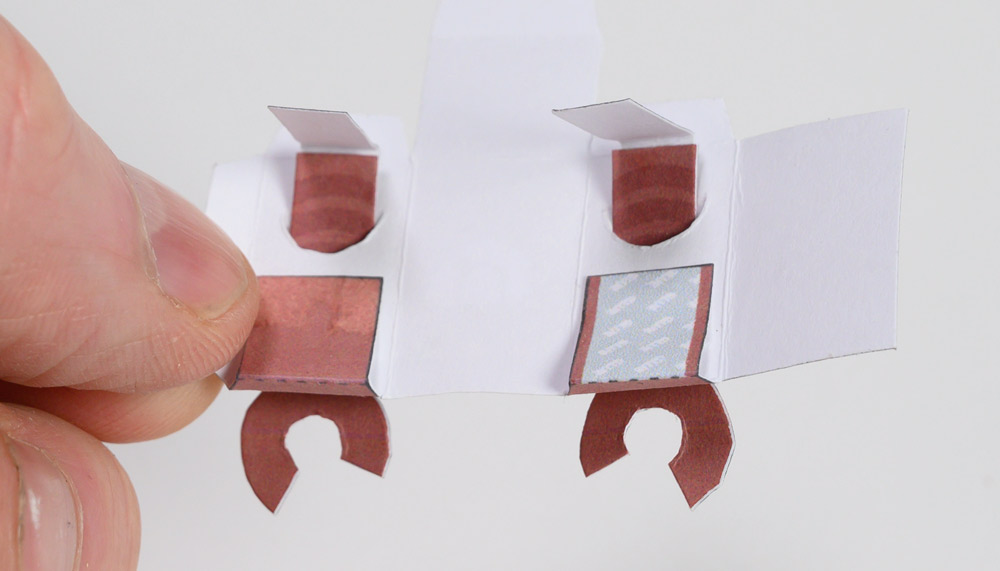 Fold the legs over and glue them down to make double thickness card. Don't glue the semi-circular end tabs.
Glue the legs to the tabs inside the body.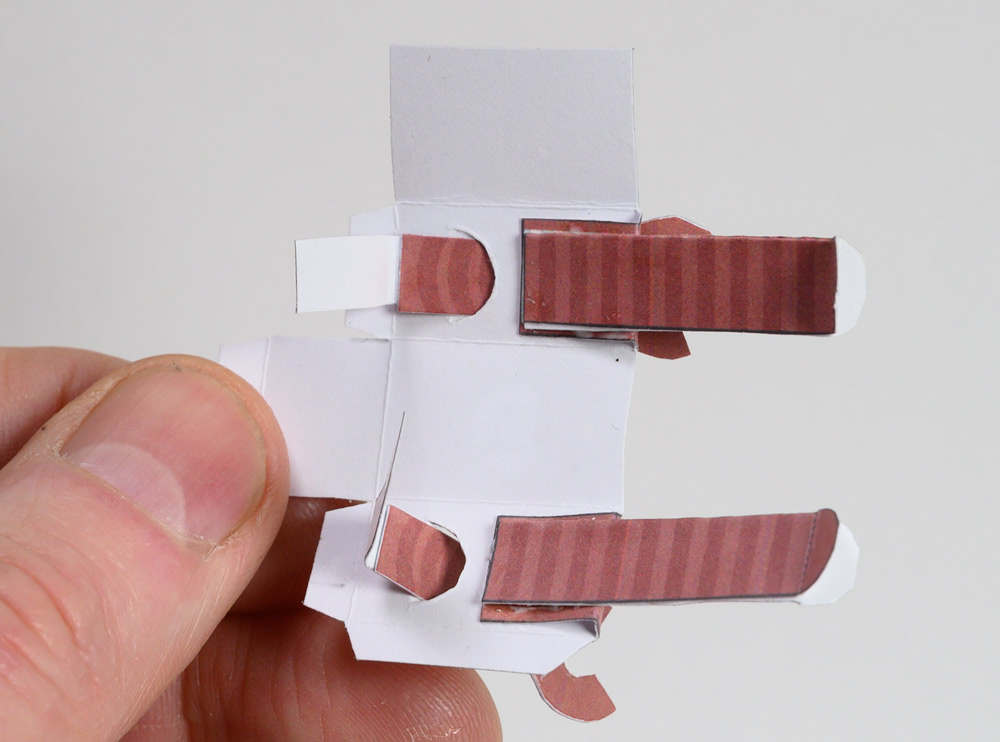 Glue the paper clip end to one of the arm pull tabs. Let the glue dry.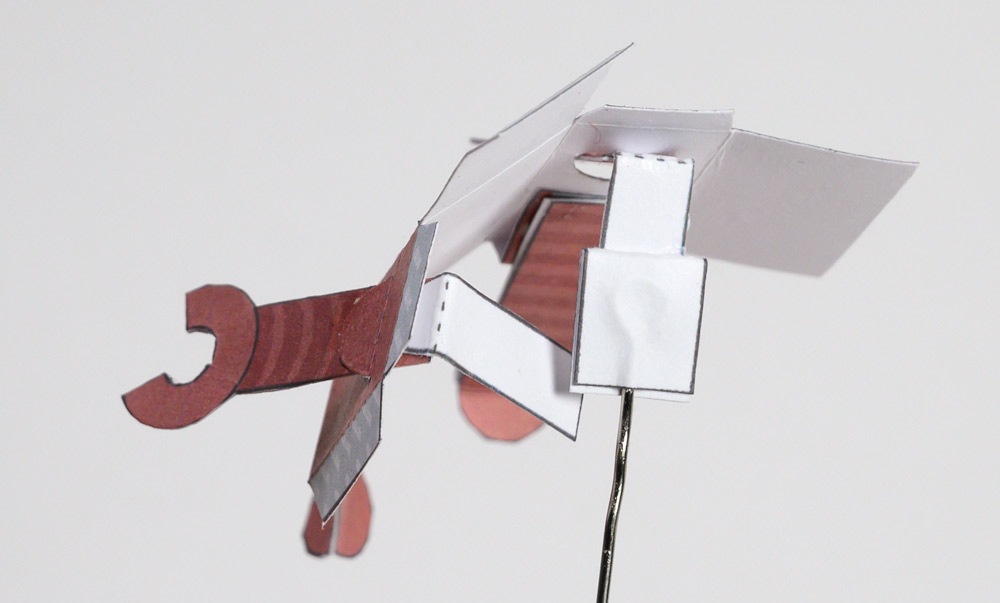 Glue the other arm pull tab to the other side of the paper clip end.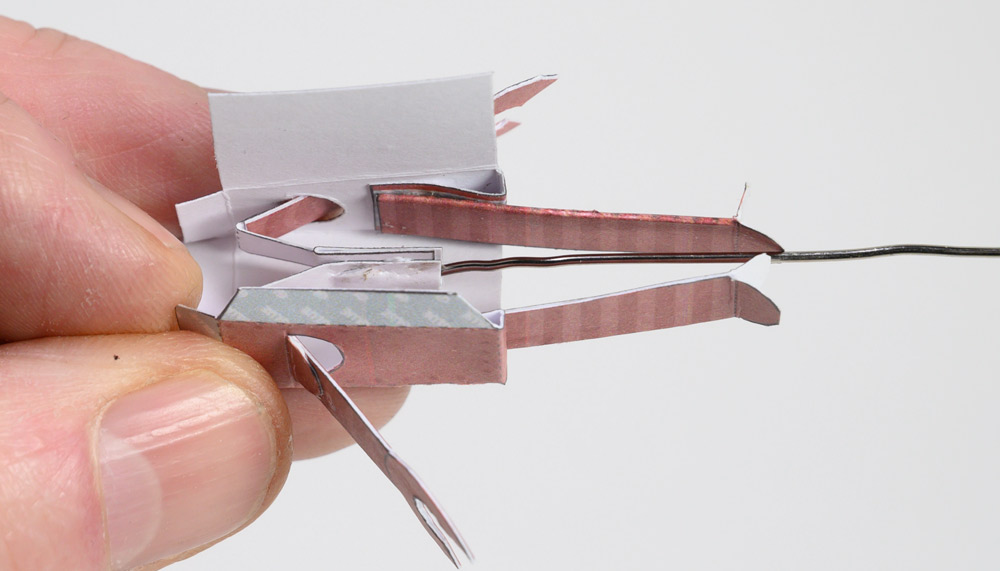 Fold the body round and glue it closed.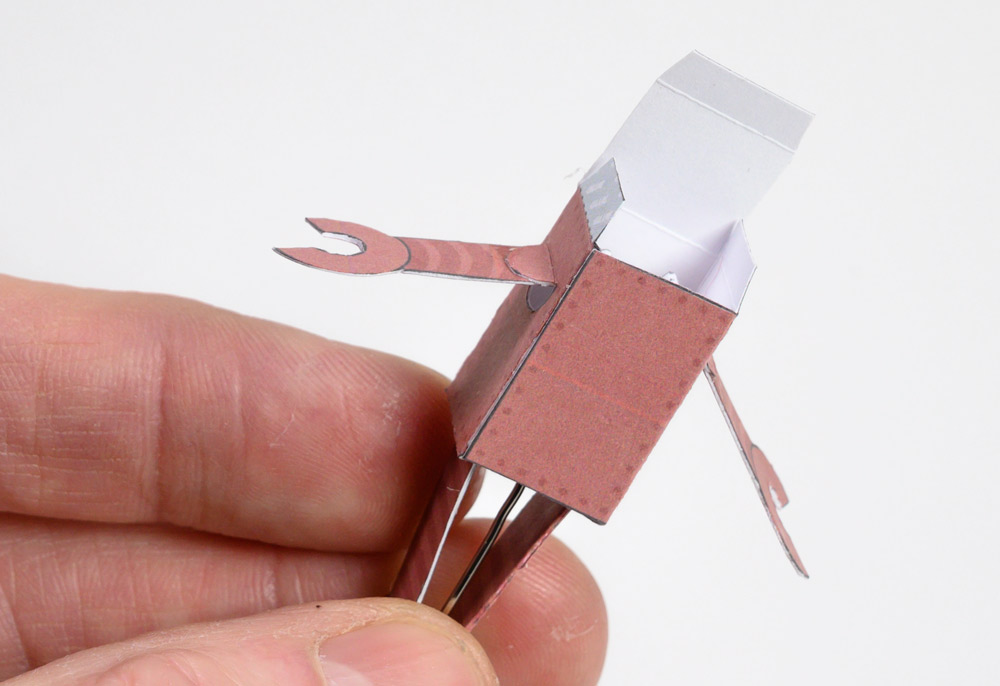 Glue the body top down.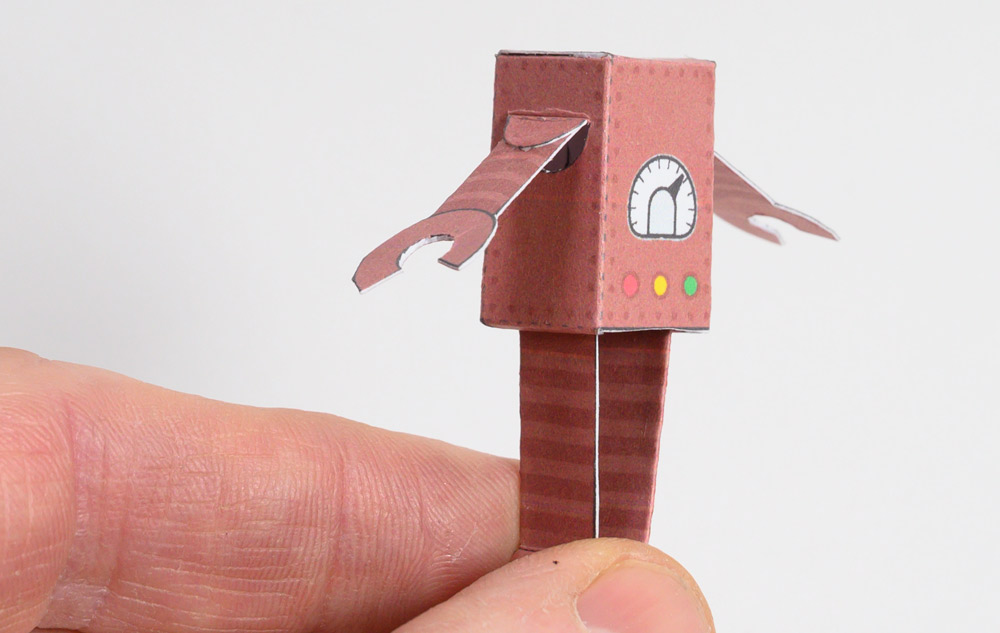 Assemble the head, neck and eyes as shown.

Glue the head to the top of the body.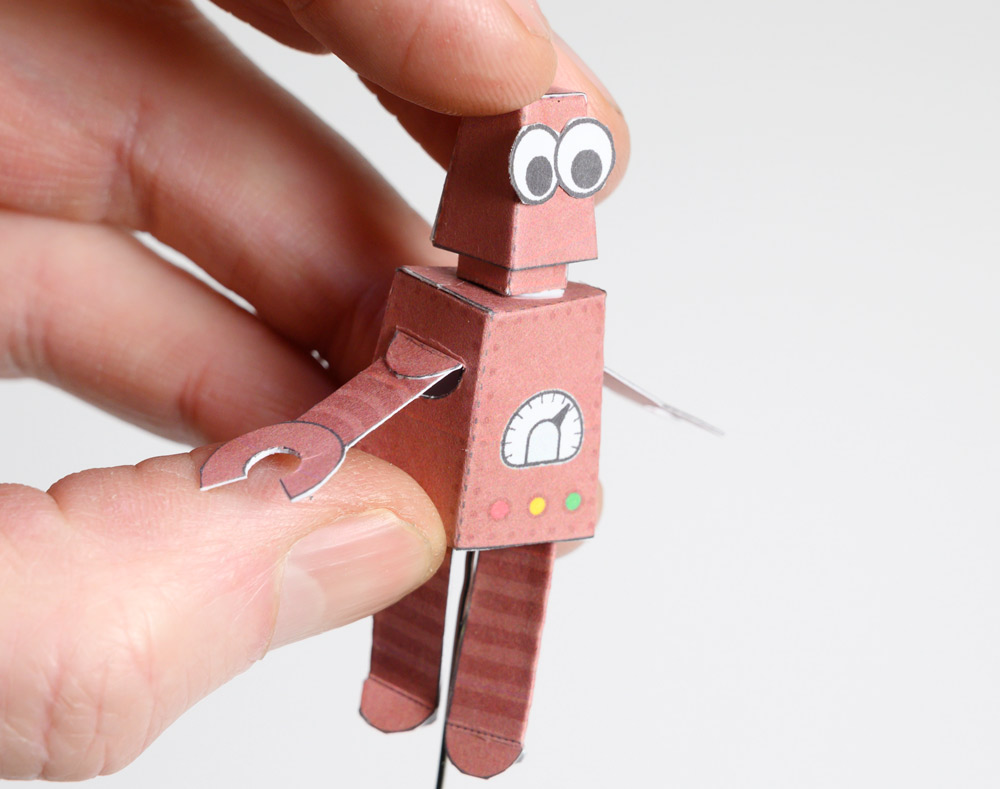 Make the feet from double thickness card.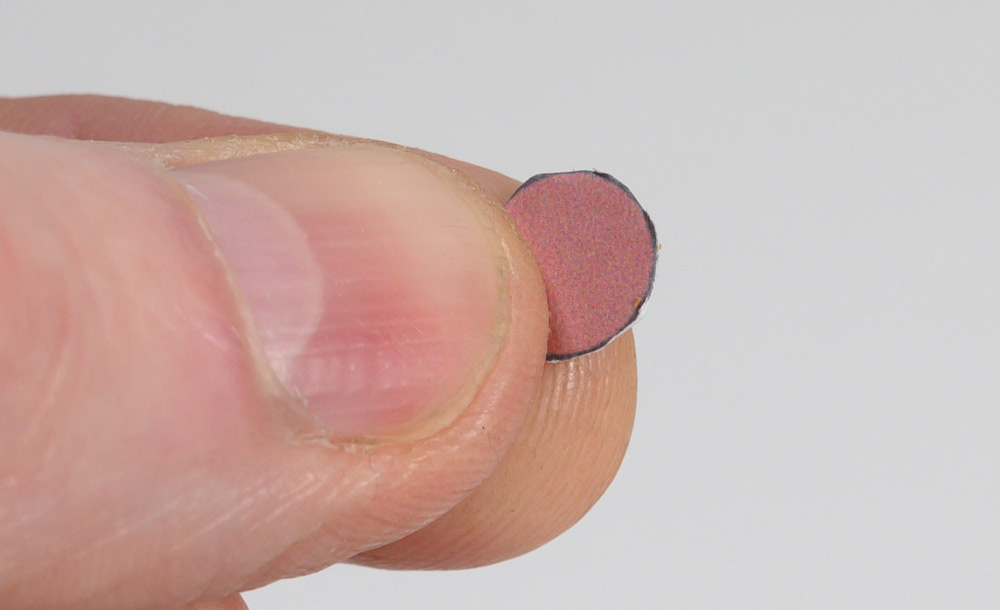 Glue the feet to the end of the legs.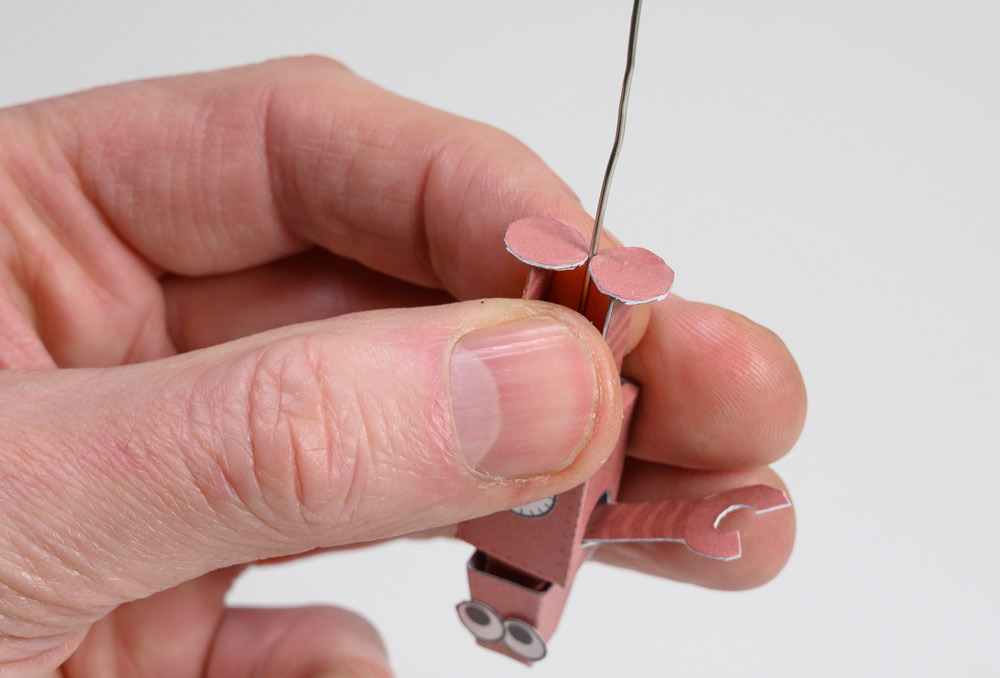 Thread the wire down through the peg so that the larger hole is on the top.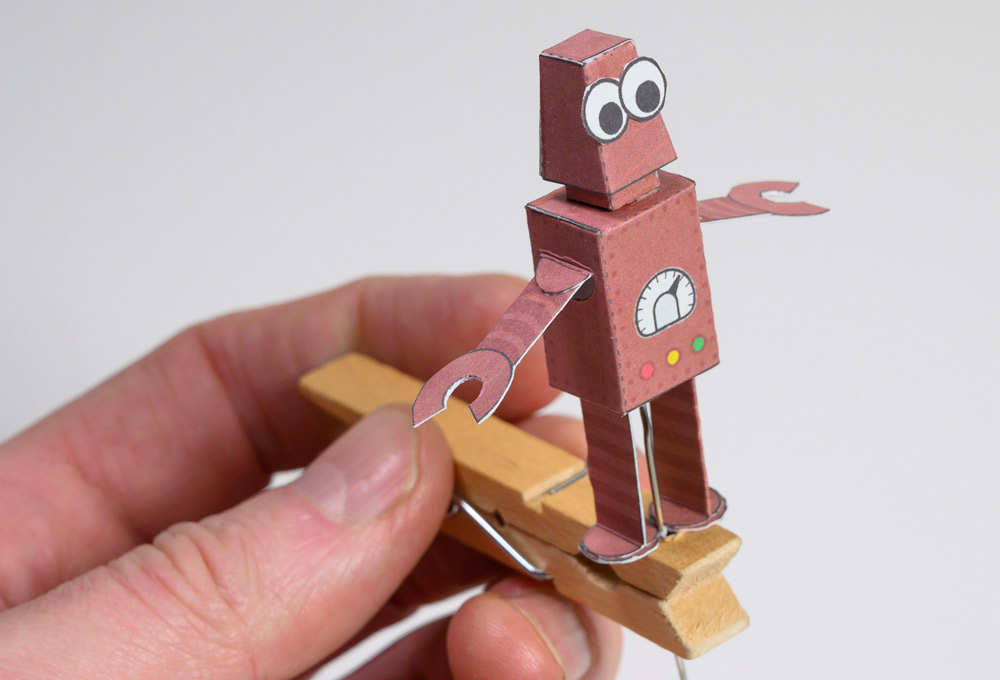 Glue the feet to the top of the peg. Let the glue dry.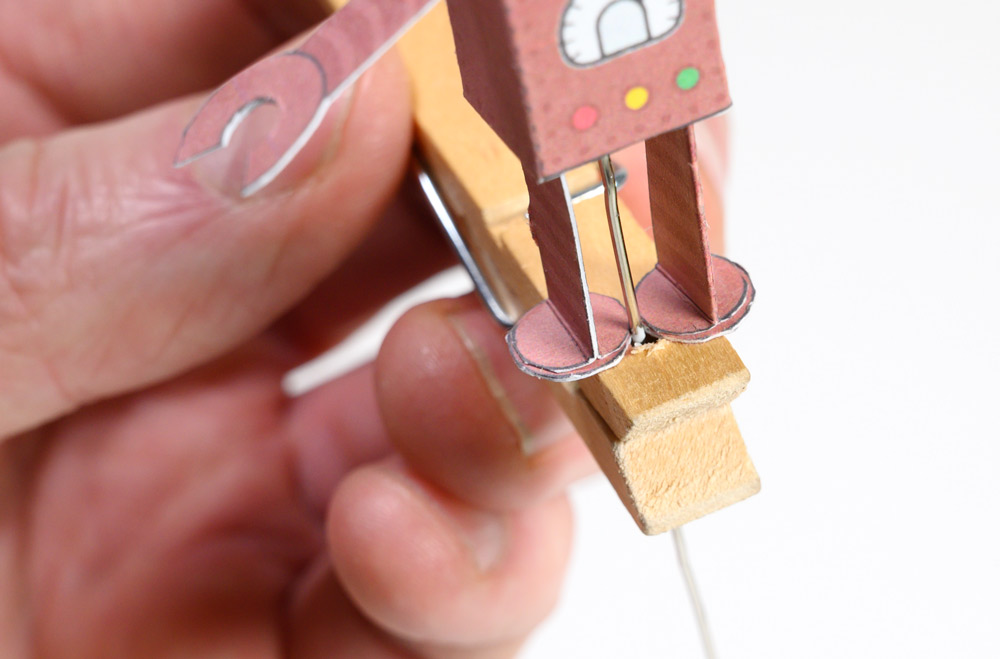 With the robot's arms down are far as possible, bend the paper clip so that it is flush with the bottom of the peg.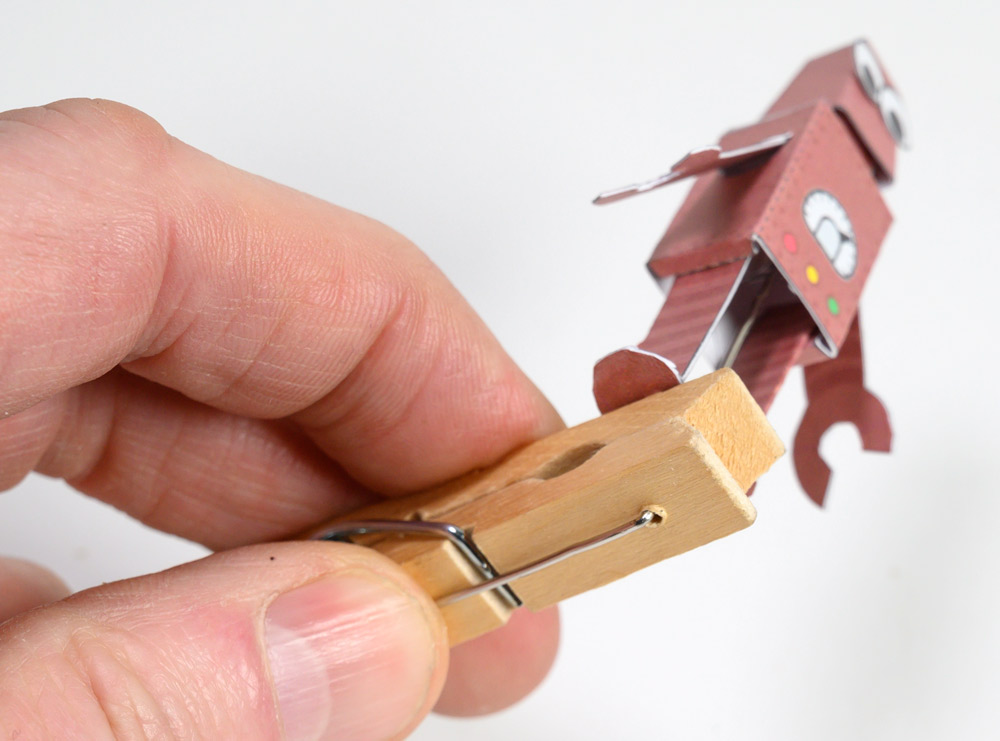 Snip the paper clip wire so that it is roughly 5mm long then secure it into place on the bottom of the peg with an offcut of card.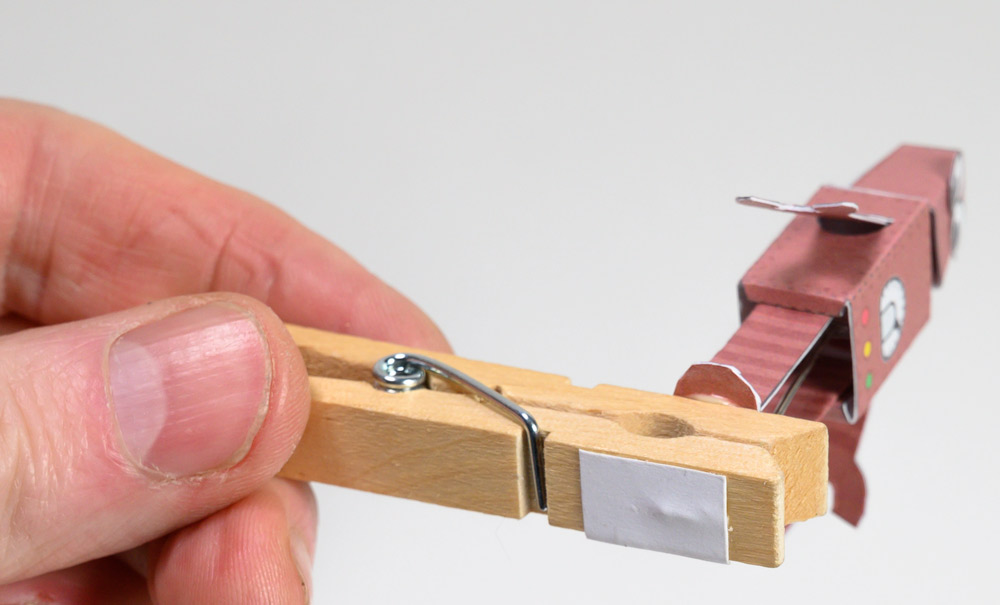 Your completed PegBot!