Four paper mechanisms to download and make. Learn first-hand how these essential mechanisms work by making your own working models.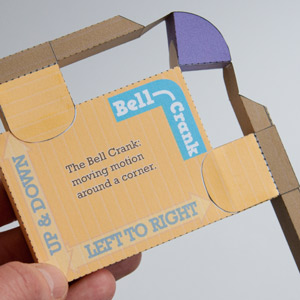 Bell Crank
A simple mechanism for changing the direction of a force.
More details here…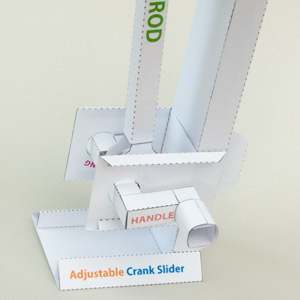 Adjustable Crank Slider
Change the geometry of this crank slider mechanism to see how it changes the movement of the pushrod.
More details here…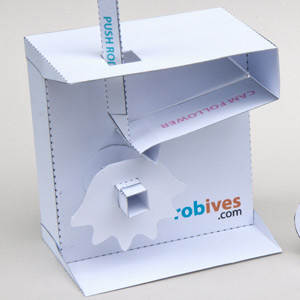 Interchangeable Cam Model
Supplied with four easily interchangeable cams and blank cams so that you can create your own design the interchangeable cam model lets you experiment with cam profiles and find out how they work.
More details here…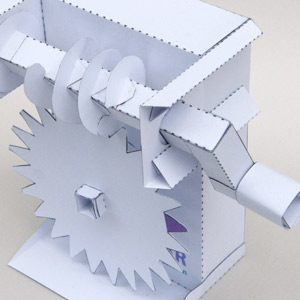 Worm Gear
The worm gear is used to gear down motion a lot in a small space. This model reduces the turn of the handle by a factor of twenty four.
More details here…
Buy all four models bundled together for the special price of only £10 £8!