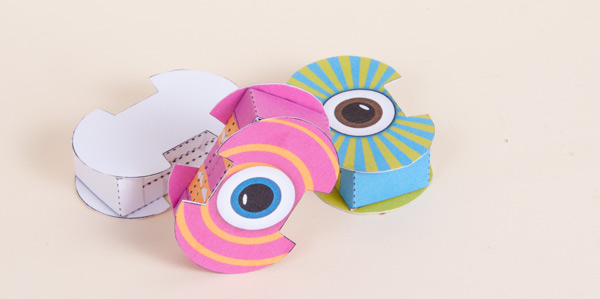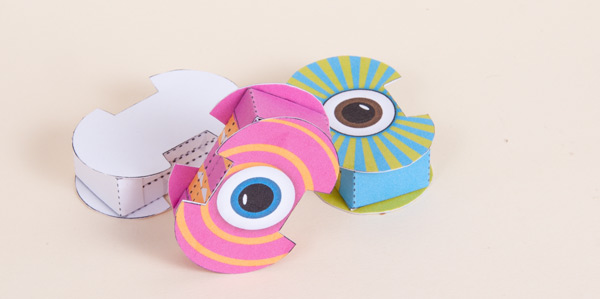 Magic jumping beans to download, print out and make. Members can download the parts at the usual place, non members can download the parts for £2.50
---


Print out the page onto thin card. (230 micron or 67lb) Score along the dotted line and carefully cut out the parts.
---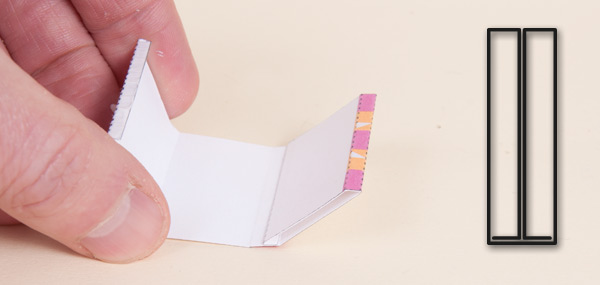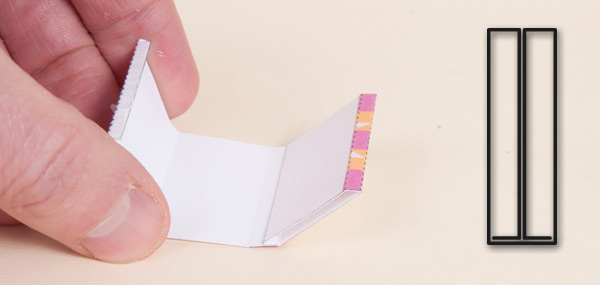 The main body of the bean is made from two pairs of tubes folded and glued as shown with the black line above right.
---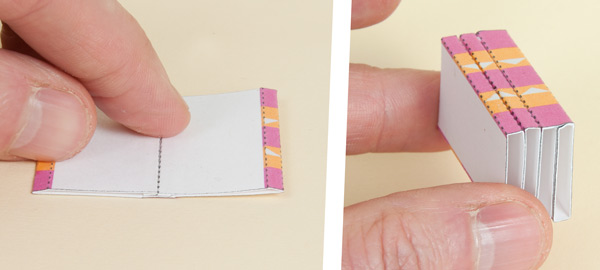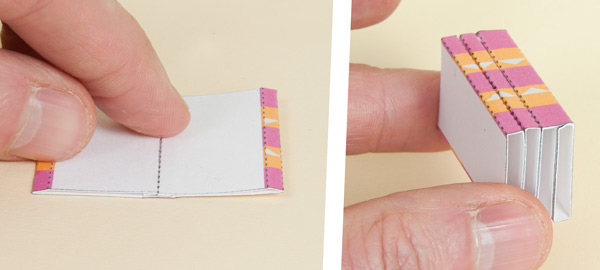 Fold each pair of tubes and glue them flat then fold them up and glue them together to make a double tube.
Glue both double tubes back to back being careful to line them up with each other accurately.
---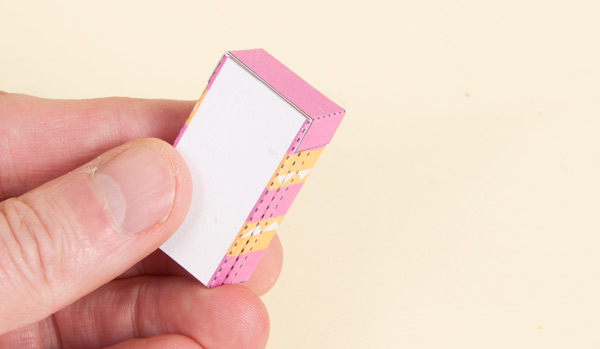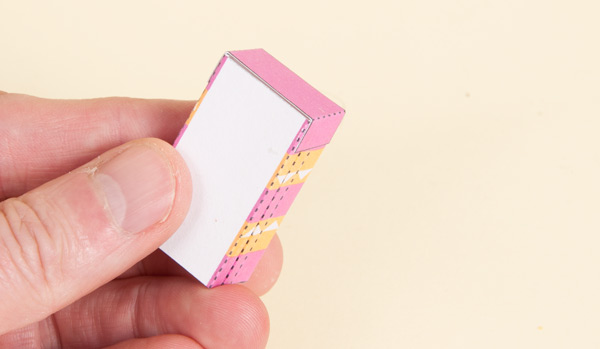 Glue one of the end caps into place.
---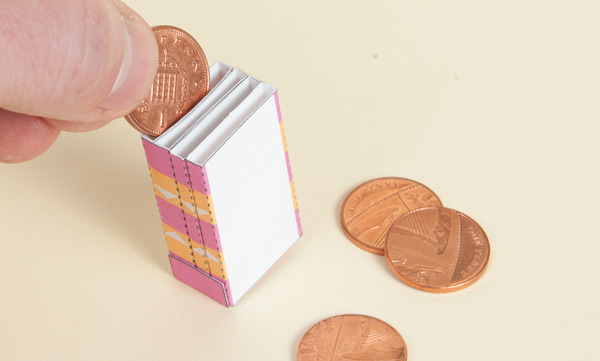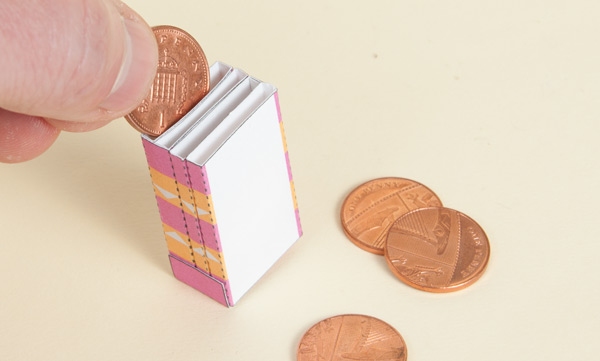 Drop a single coin into each tube. I used UK one penny pieces. They are approx 20mm in diameter and weigh around 4 grams each.
---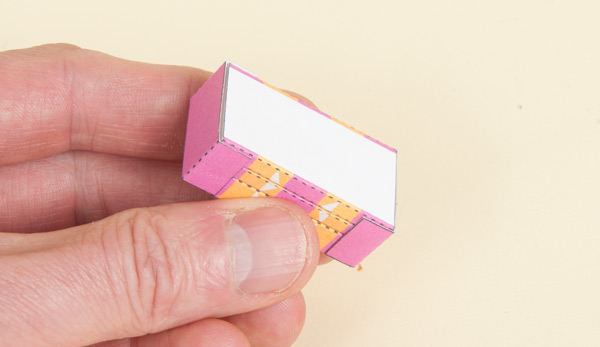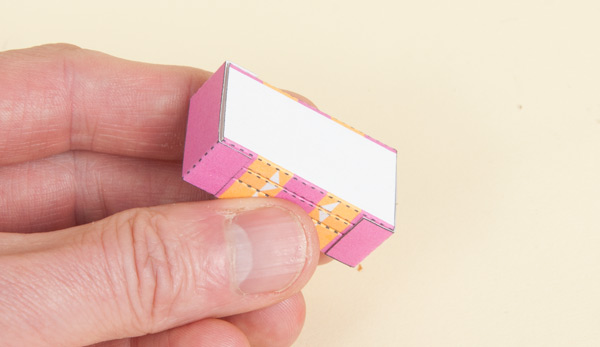 With the four coins in the tube glue the other end cap into place.
---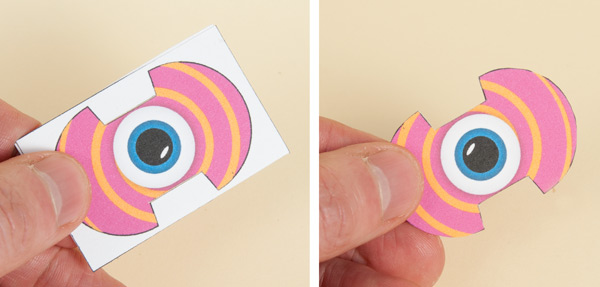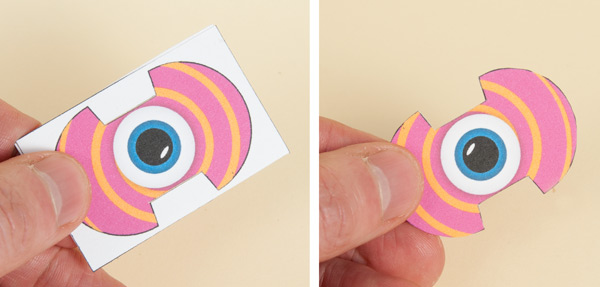 Fold over the two sides and glue them down to make double thickness card.
Once the glue is dry cut the shape out.
---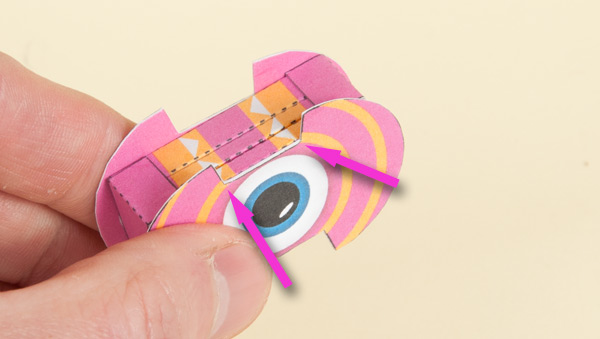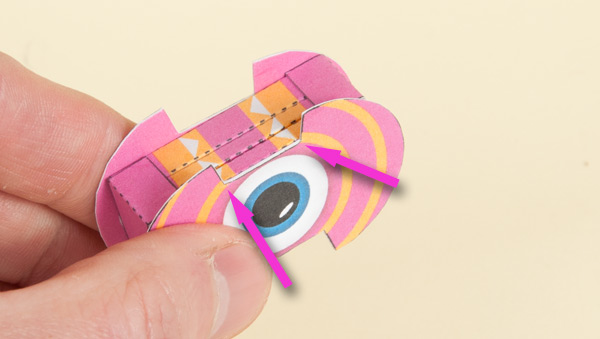 Glue the sides to the body lining up the cut outs with the grey triangles arrowed above.
---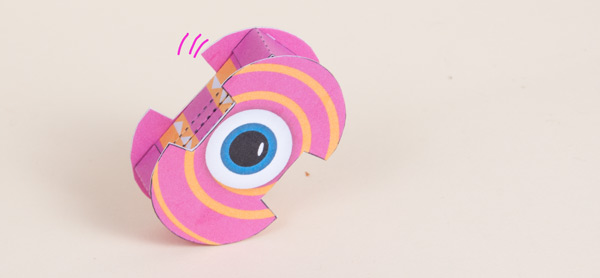 Done! Roll the bean down a shallow slope and it will move in a preternaturally jerky way. Weird!