Pop Up Pumpkin to download, print out and make. The Pop Up Pumpkin is a quick and easy model to download, print out and make. Powered by a single elastic band the model folds flat to fit inside a card or book. Open the card and the pumpkin pops out!
Download the file at the bottom of this post, print out the parts, either colour or mono, onto thick card. (I used 280 micron) Score along the dotted lines then cut out the parts. Exercise the crease lines so that they are flexible.
---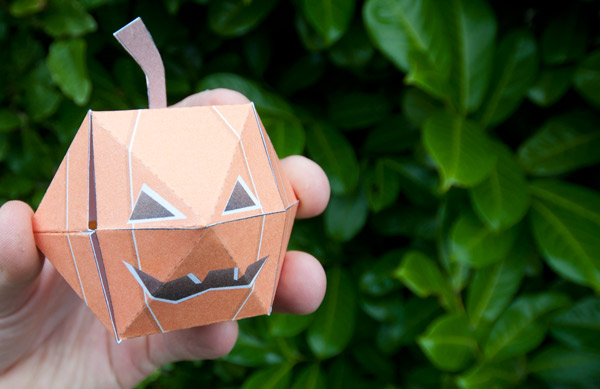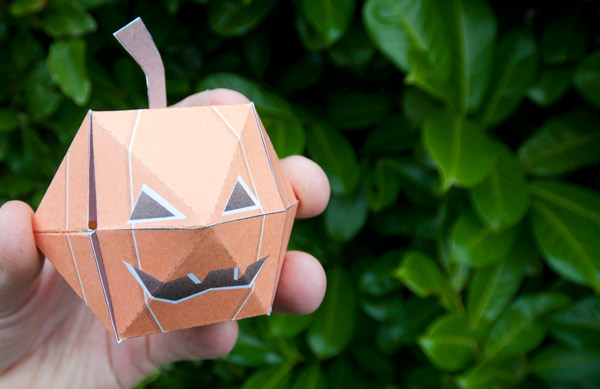 The completed Pop Up Pumpkin.
---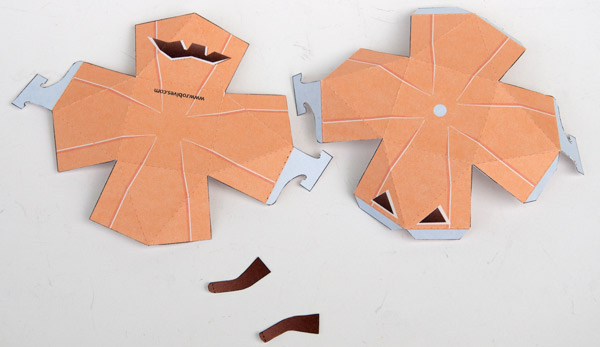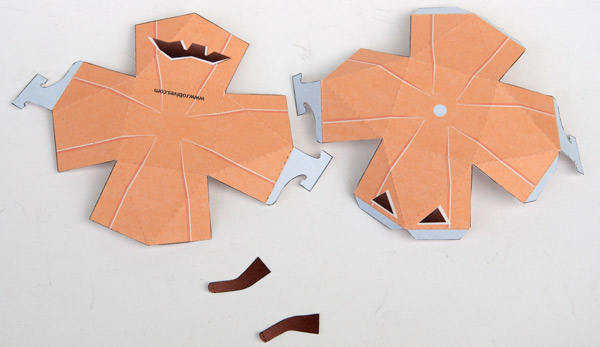 There are only four parts in this model and it is specially designed to be made without using a sharp knife so it can be made by people of all ages.
---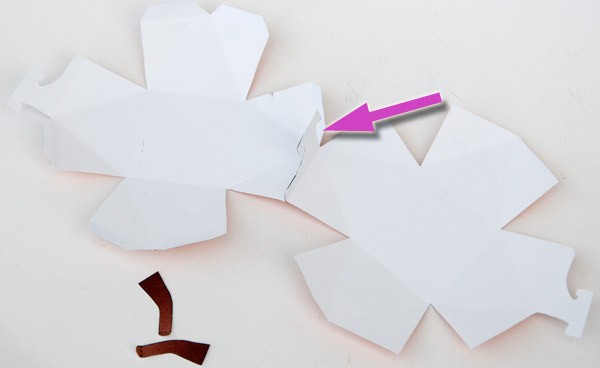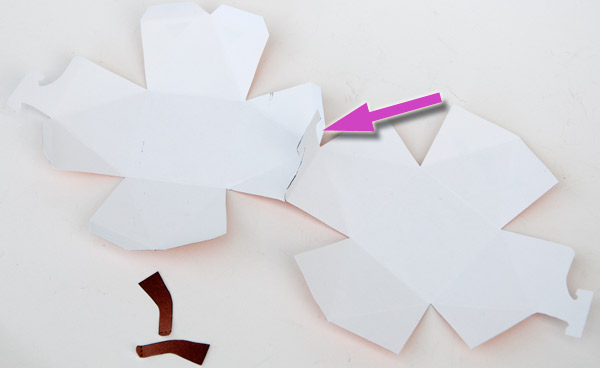 Start by gluing the two shaped tabs back to back. Pinch them together to make sure that the glue works well.
---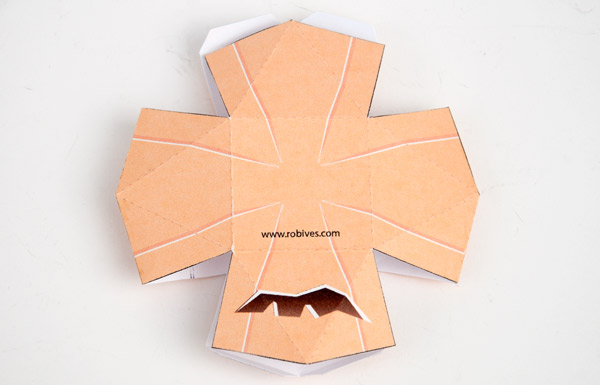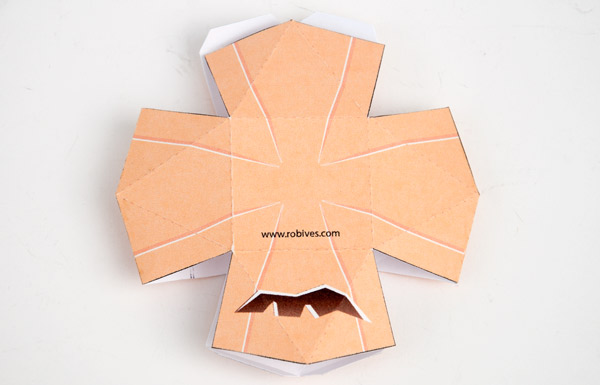 Fold over and glue both sides together, make sure no glue squeezes out from under the tabs and joins the parts together.
---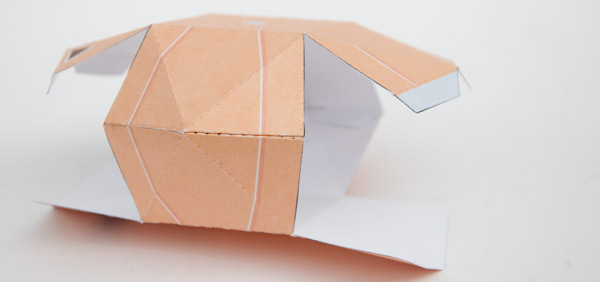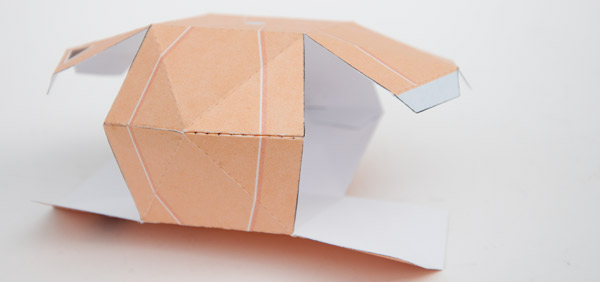 Fold up into this position and let the glue dry completely.
---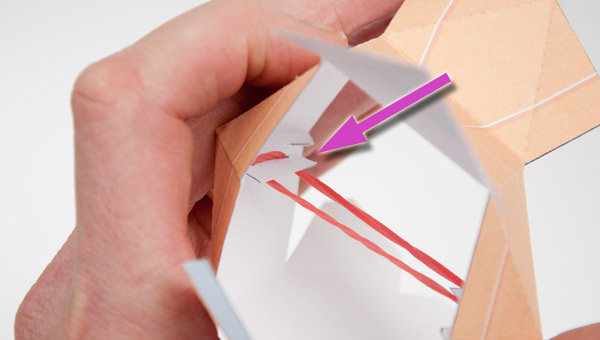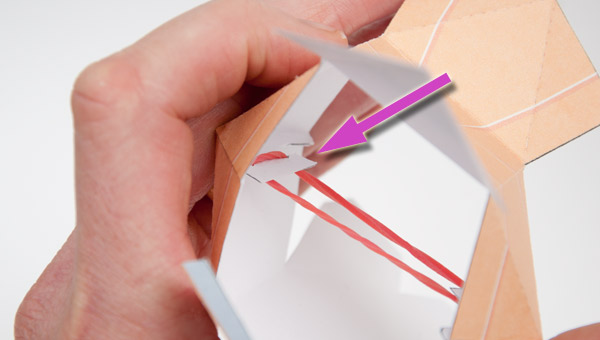 This bit is a little fiddly. Take an elastic band roughly 40-45mm long. Stretch it out to full length a couple of times just to ease off its initial stiffness.
Hook the elastic band over both of the shaped tabs as shown above. This is what will pop up the pumpkin.
---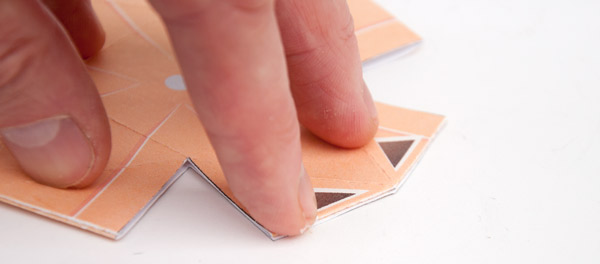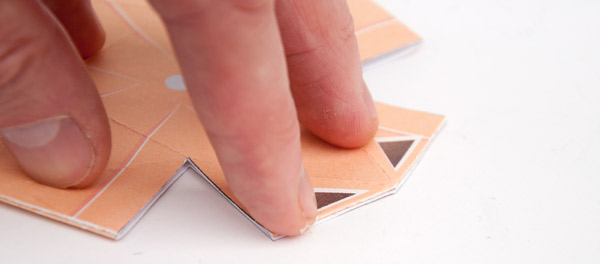 Fold the pumpkin flat and glue down the remaining tabs. Make sure you don't glue the parts flat by accident.
---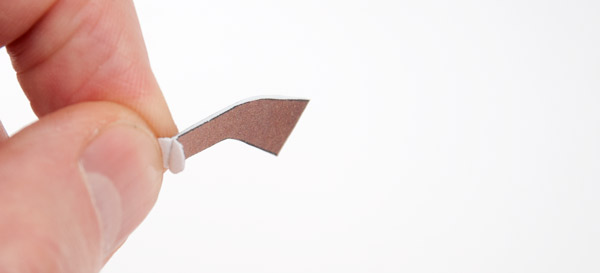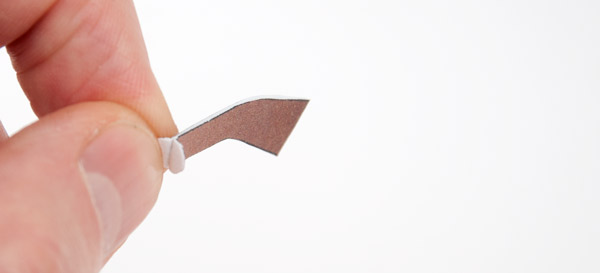 Glue the two stalk parts back to back as shown above
---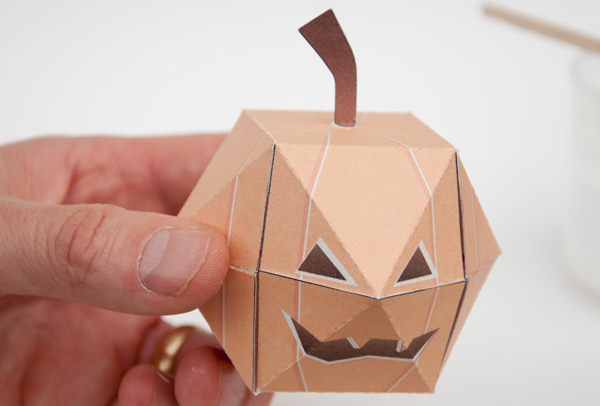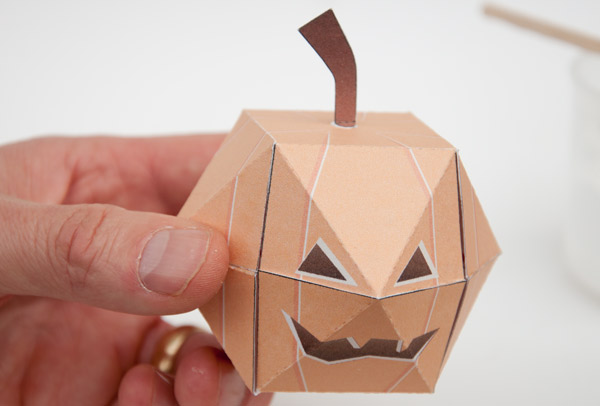 Complete the pumpkin by gluing the stalk onto the grey circle. Let the glue dry completely before trying out the model.
---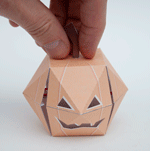 Pop up Pumpkin! Squash the pumpkin flat and slip it into a card or a book. Watch it pop out when released. Spooky!