Kaboom! Paper model to download and make.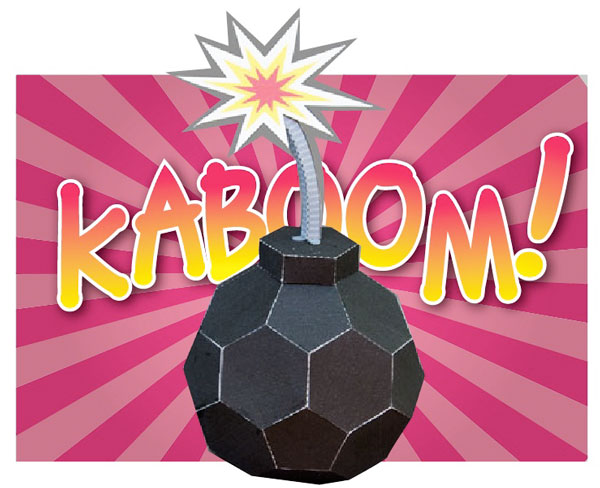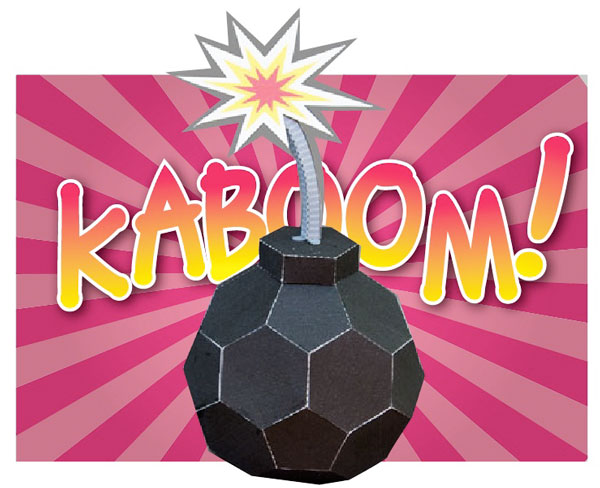 Paper Bomb to download and make. A quick model to keep you going while I'm working on the grasshopper escapement. Members can download the parts from the usual place, non-members can join in the fun for a small fee. Print out the parts onto thin card. (230 gram / 230 gsm) Score along all the dotted lines. There are loads of score lines so try be methodical so you don't miss any.
---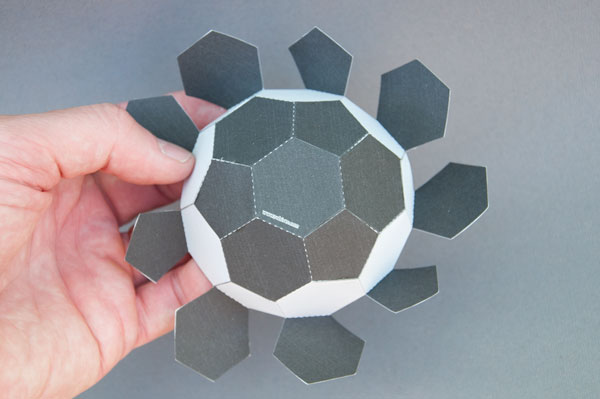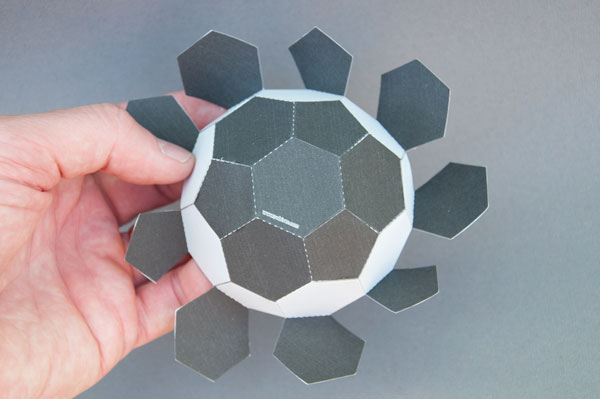 Fold up and glue both of the halves. Each of them has a ring of extra flaps as shown above.
---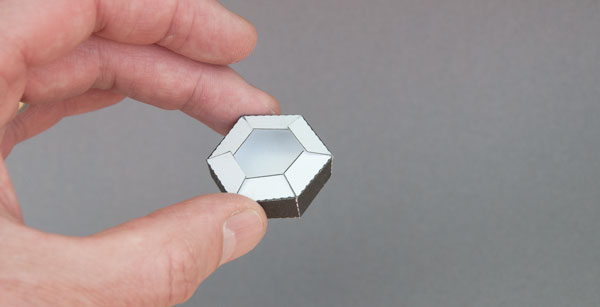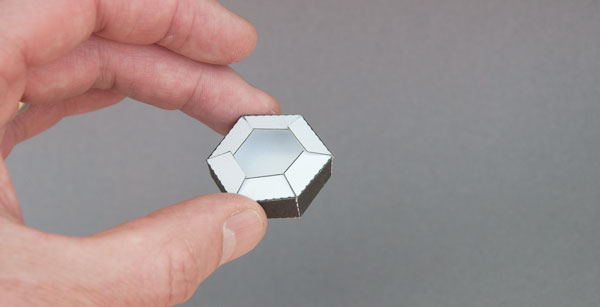 Glue together the bomb top.
---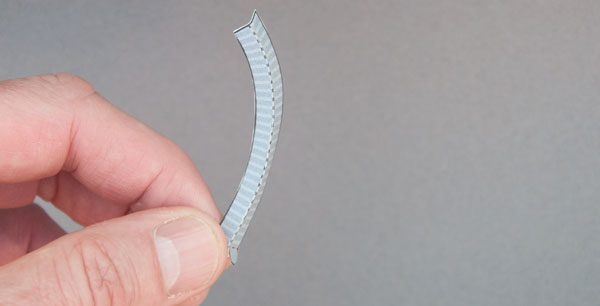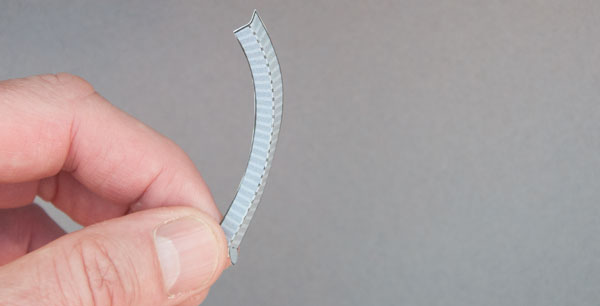 The fuse is made of two parts glued back to back. Crease them down the middle so that the sides are at roughly ninety degrees to each other. One with a hill fold, one with a valley fold then glue them together back to back.
---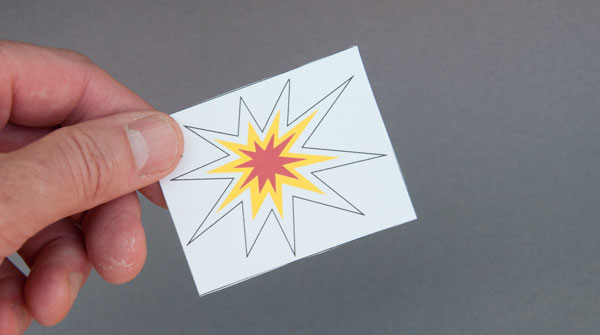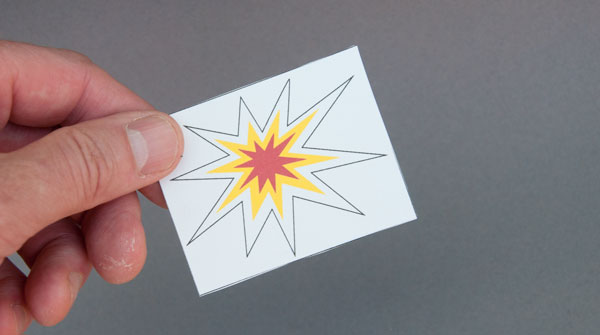 Glue together the flame and set it to one side to dry.
---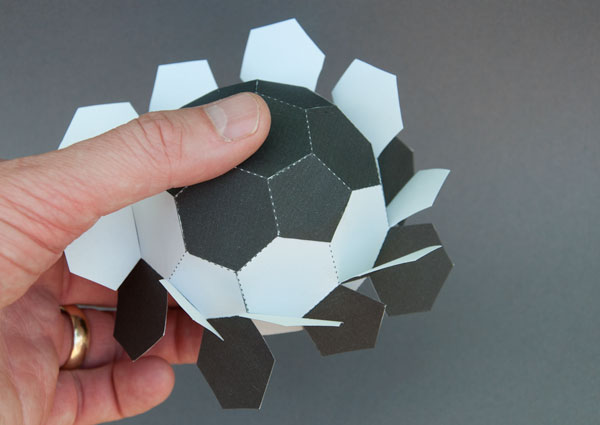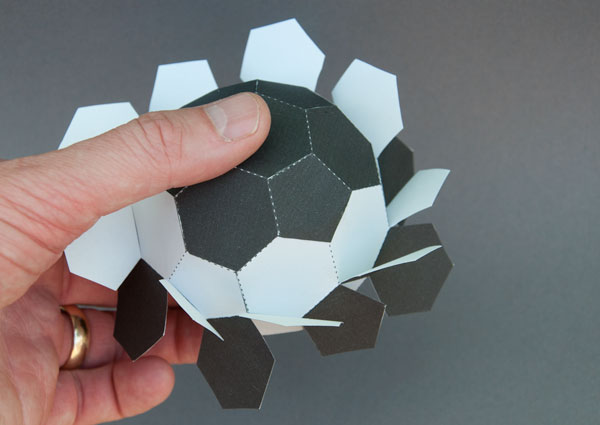 Fit the two halves together matching pentagons and hexagons.
---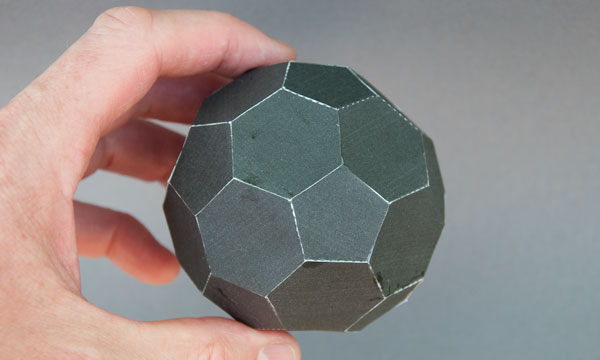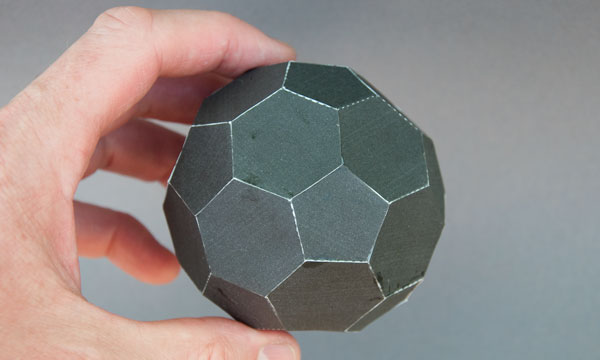 Fold the tabs down and glue them down to make a closed shape.
---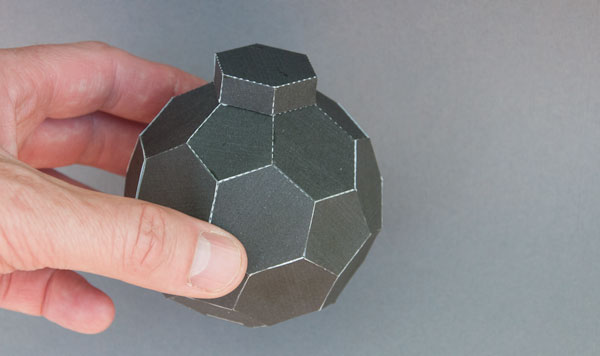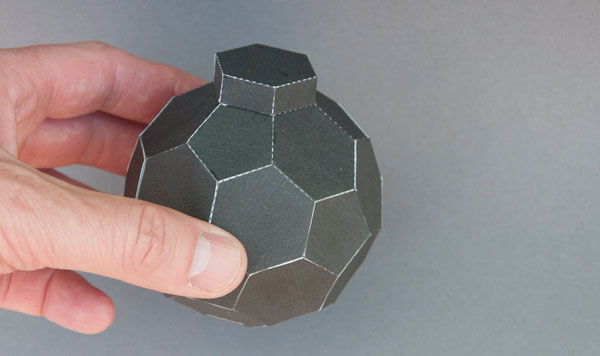 Fit the bomb top into place.
---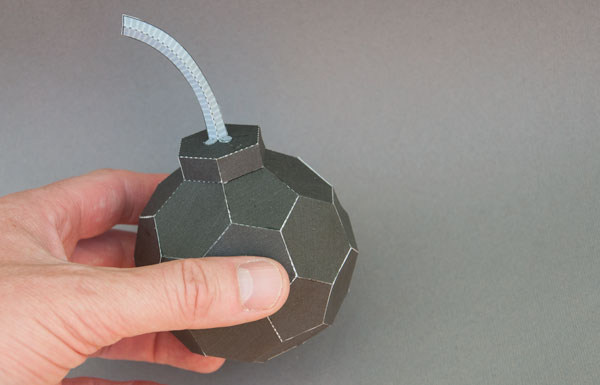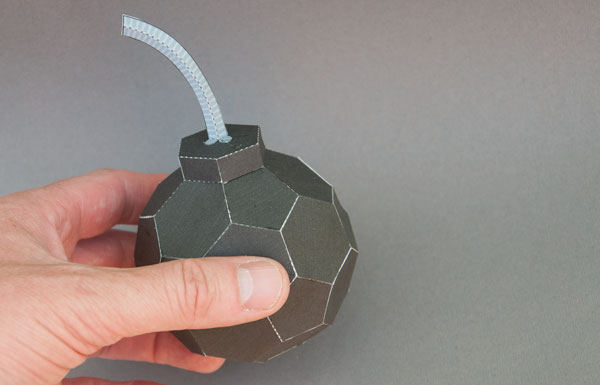 Glue in the fuse.
---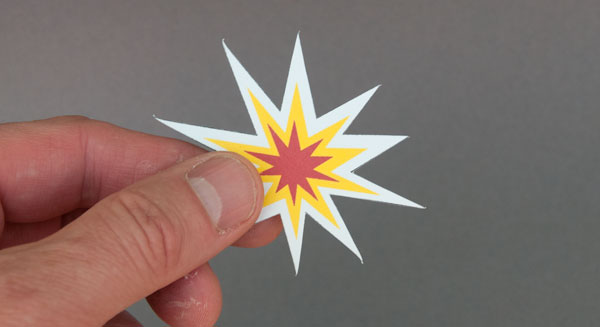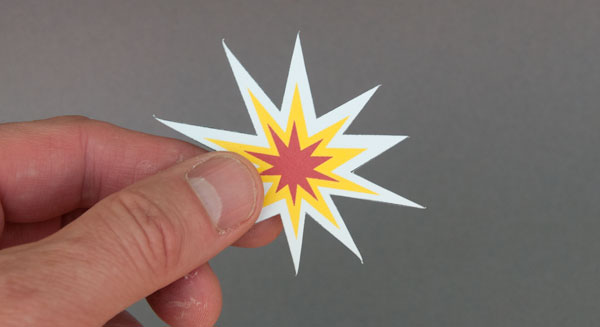 Cut out the flame.
---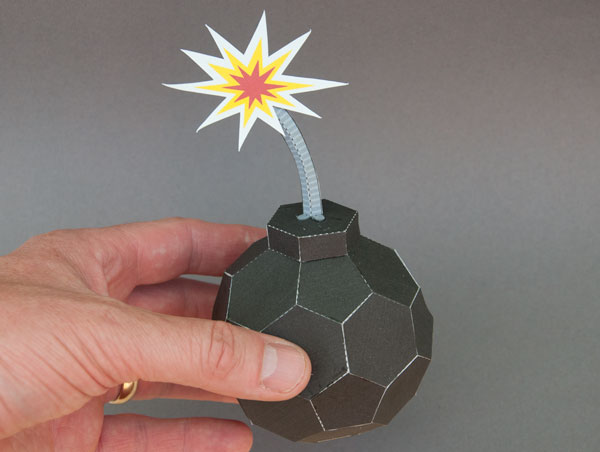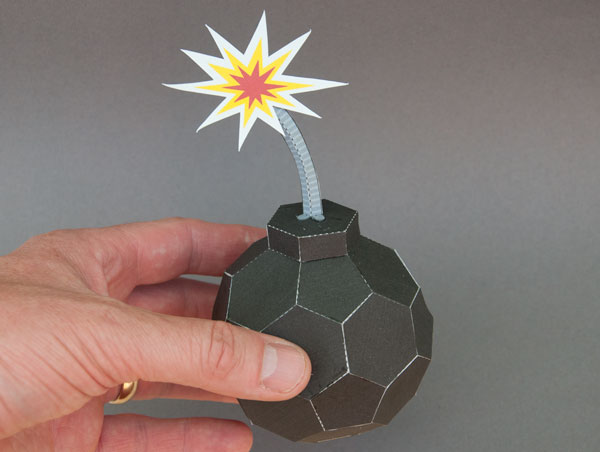 Light the blue touch paper and stand clear!
Fill the model with salt before gluing the halves together to use it as a paper weight!