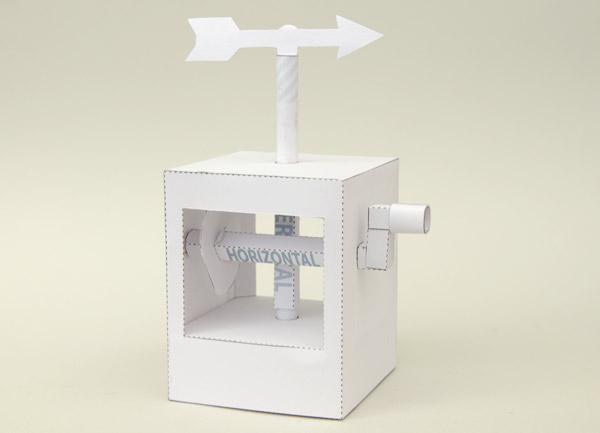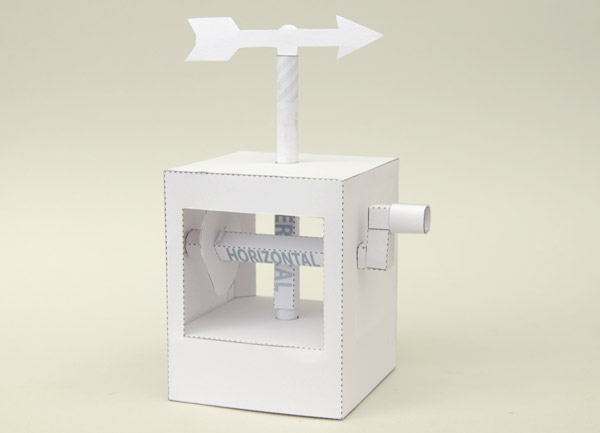 An intermittent rotation mechanism for you to use in your own designs. Download and make the parts then add your own character.
Members can download the parts sheets from the link for free, non members can join in the fun for £2.50


Print out the parts onto thin card. Use coloured card or one of the pattern sheets from this website to make your model more colourful.
Score along all the dotted and dashed lines and cut out the holes before carefully cutting out the parts.
---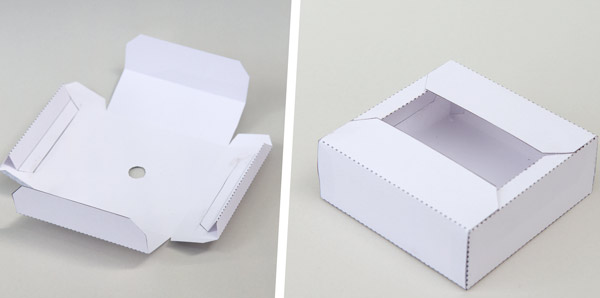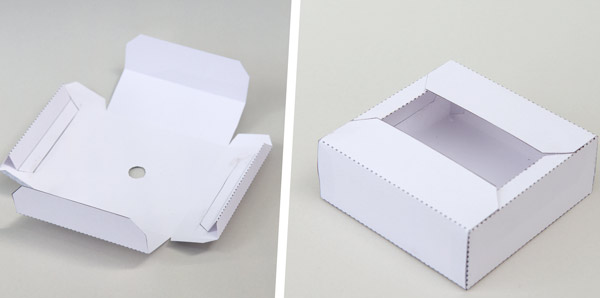 Start by putting together the base. Fold up the side tabs and glue them down to make right angle triangle tubes.
Fold the rest of the box and and glue it down.
---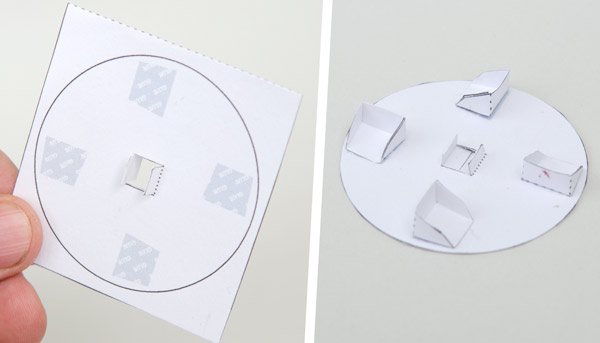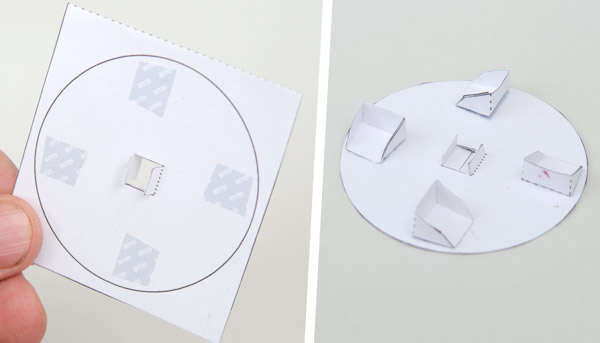 Make up the drive plate from double thickness card glued together.
Glue on four of the assembled stops onto the grey areas.
---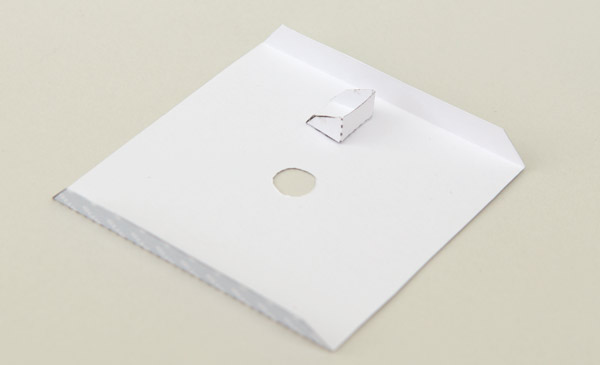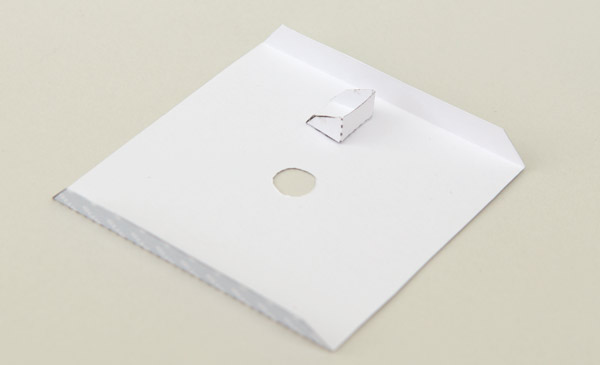 Glue the fifth stop to the underside of the box so that it is roughly 5mm from the edge of the box and facing in the direction shown.
---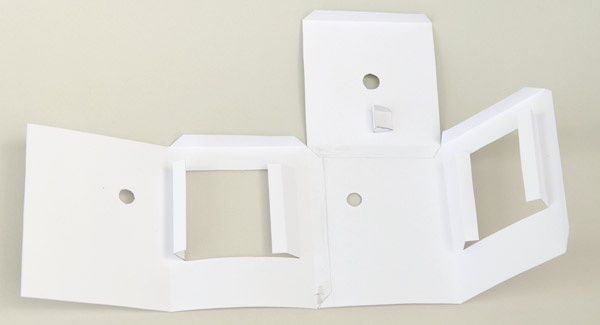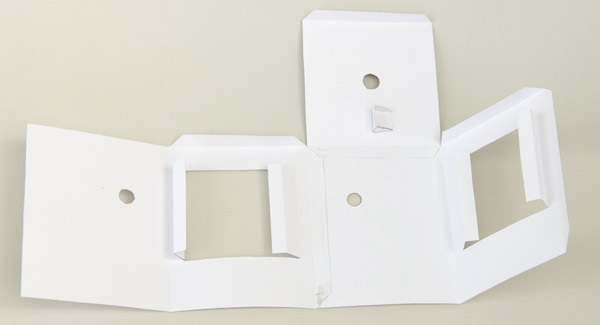 Glue together the three parts of the box then fold them round and assemble the box.
---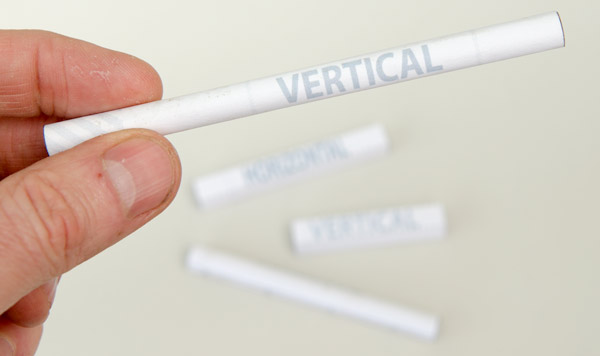 Roll up the two drive pins and glue then down accurately using the grey areas and arrows for alignment. Glue together the two drive shafts.
---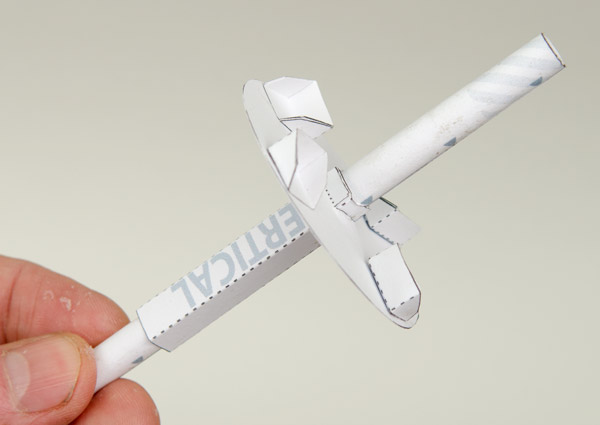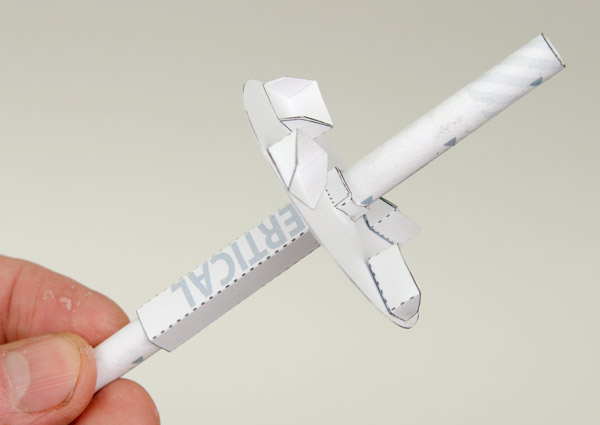 Slide the vertical pin into the vertical shaft with the end with the grey line toward the chevron end of the drive pin. Slide it into position so that it is between the two grey lines.
Fit the drive plate into position lining it up with the grey line and gluing down the tabs.
---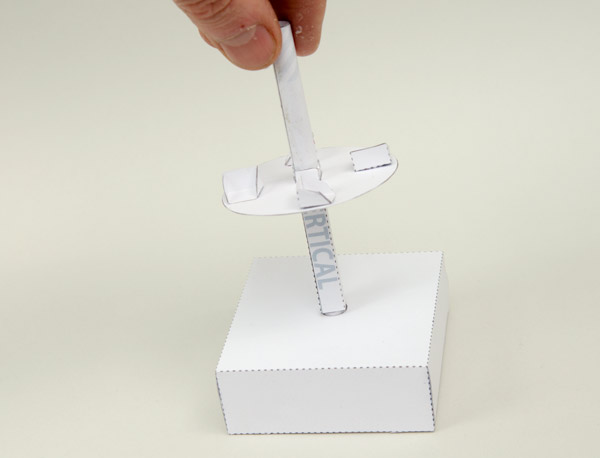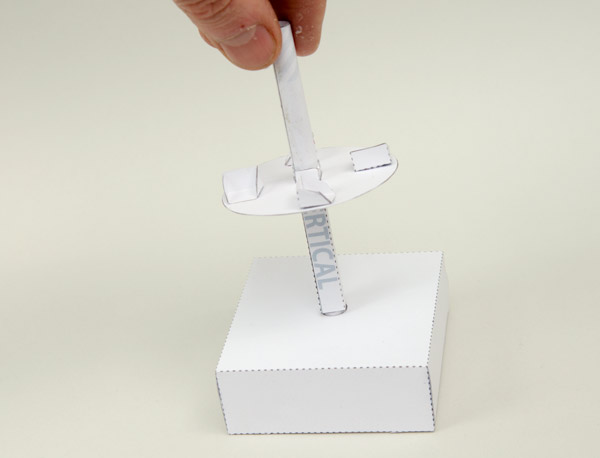 Fit the drive into the base. It should be a loose, easy fit.
---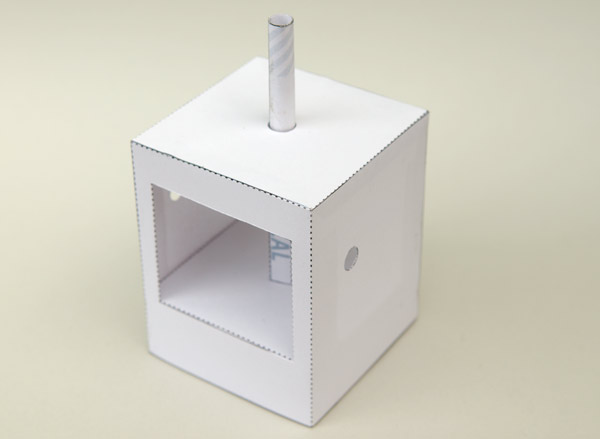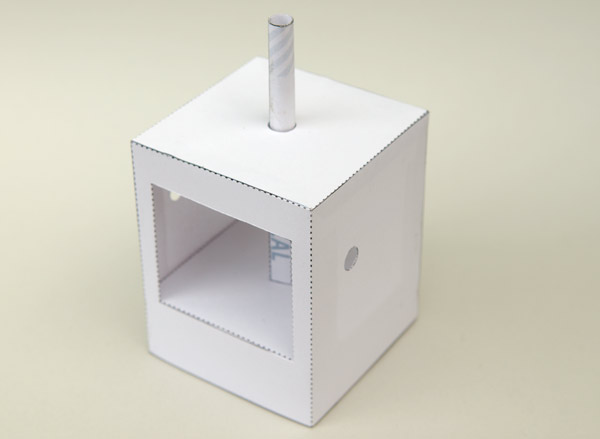 Fit the box over the top and down onto the base.
---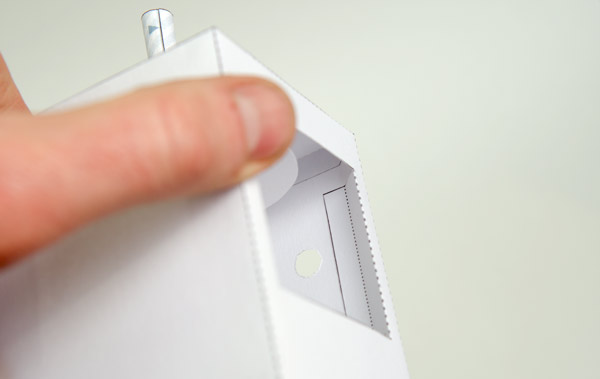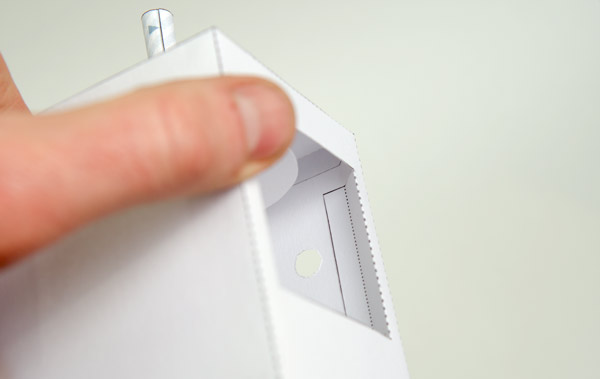 Glue in the four tabs onto the inside wall of the box.
---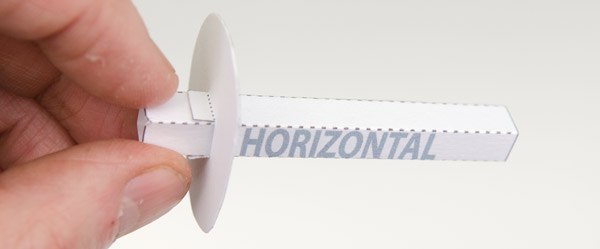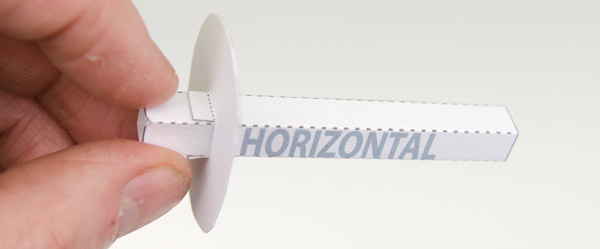 Assemble the horizontal drive cam.
---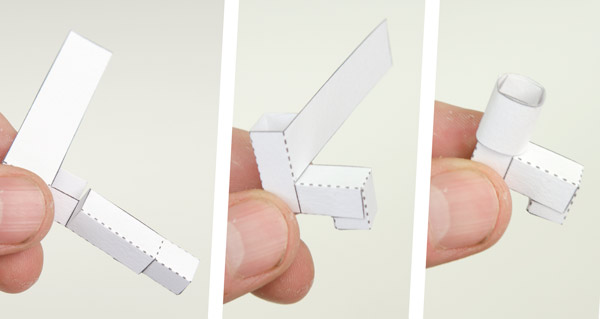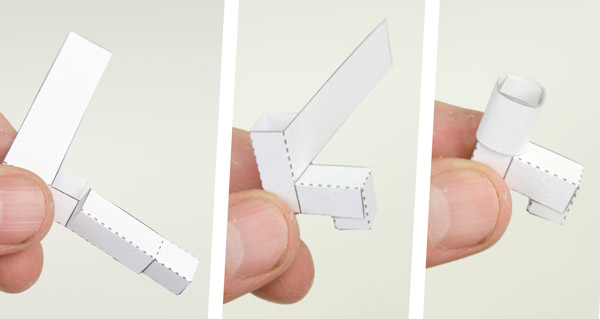 Put together the handle.
---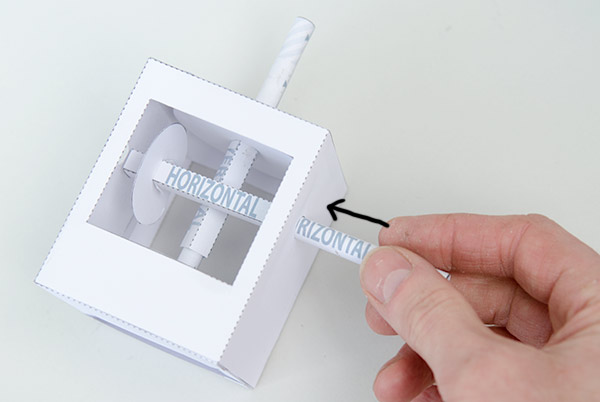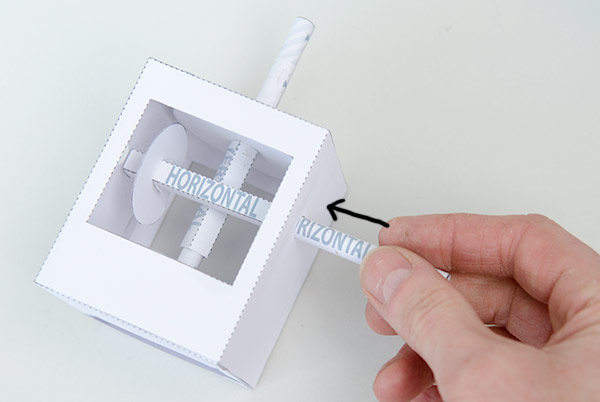 Fit the horizontal shaft into place between the two holes in the box sides then push the pin through the the drive shaft and out the other side.
---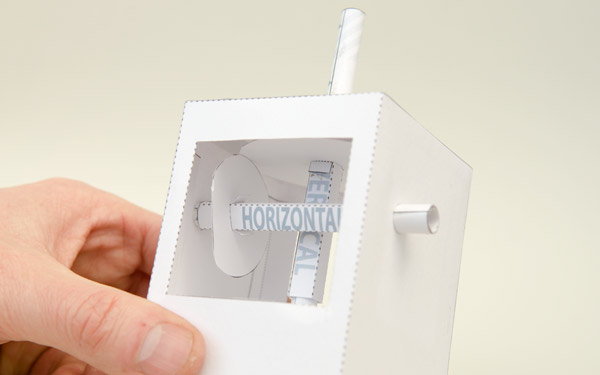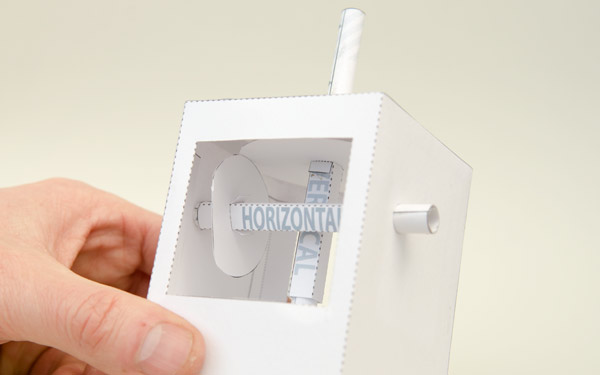 The drive shaft should look like this.
---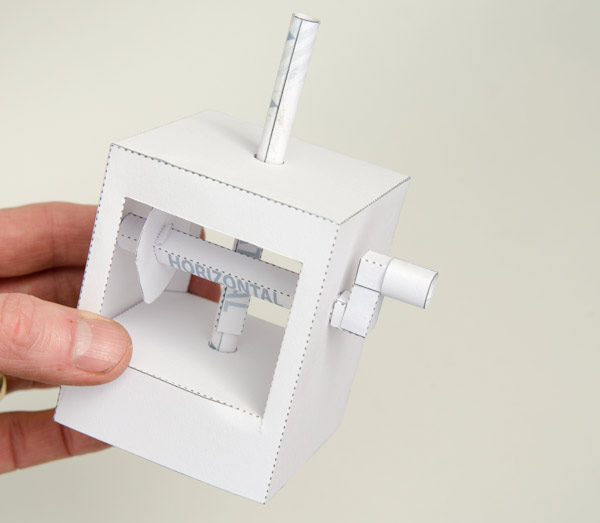 Complete the model by gluing the handle to the drive shaft.
---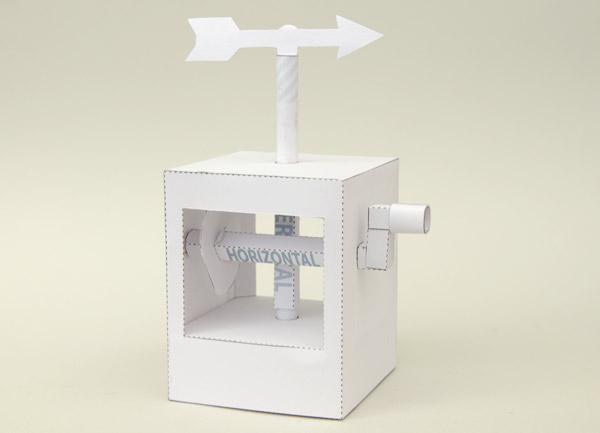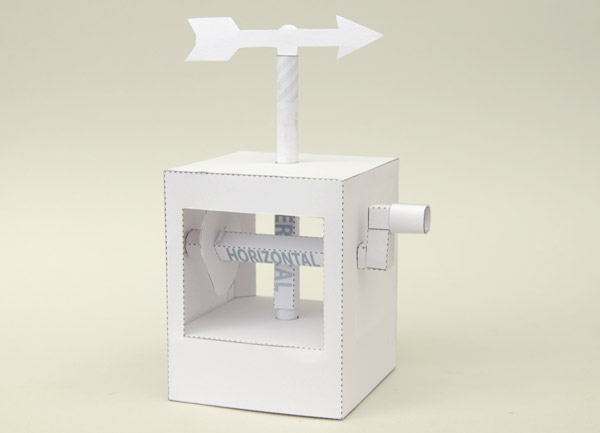 You can fit the arrow if you like so that you can see the vertical shaft turning as you turn the handle. Over to you now to design your own character!