In this blog post I'll explain how I linked together two paper projects to make an Animated Paper Owl. Start with the two projects, Owl Papertoy and RRVSt2. There a couple of small pieces that you will need to make to join both parts together.
Members can download a template of the parts at the link at the top of the page. If you prefer you can make up the parts using these dimensions. Make them from thin card.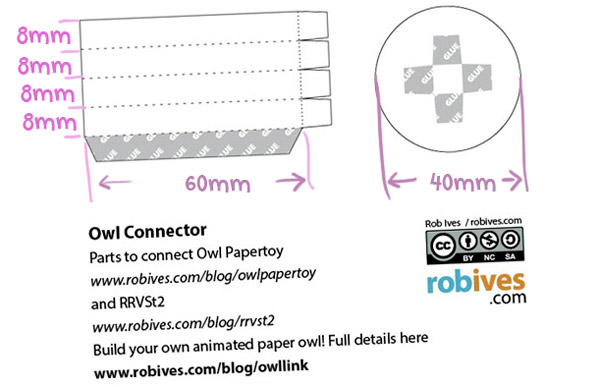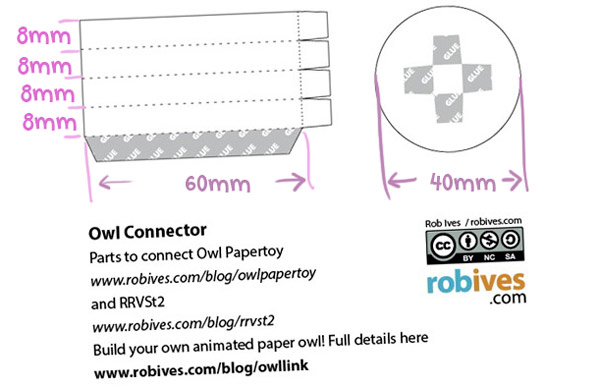 Assemble the Owl and mechanism box following the instruction on their pages. For this simple model the wings are not animated so there is no need to connect the long wing pulling tabs.
---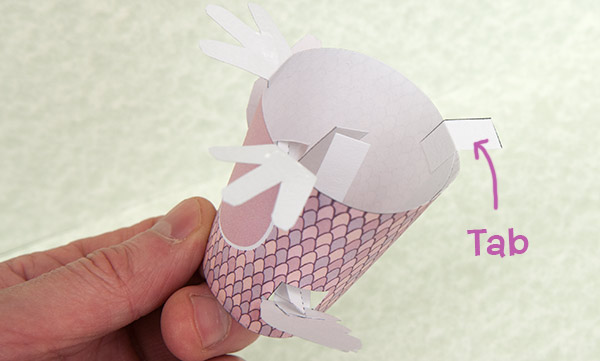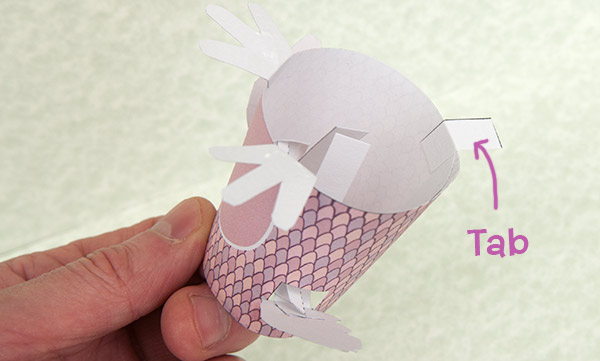 Glue a small off-cut to the back of the owl as a tab.
---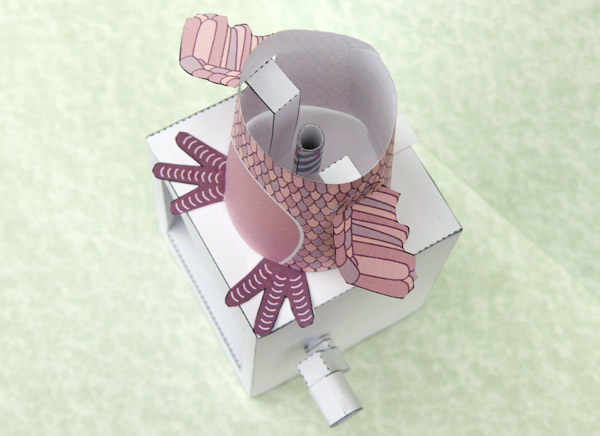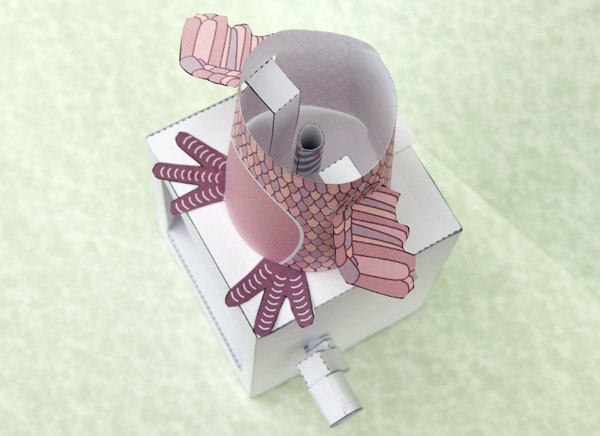 Glue the tab and the feet to the box so that the vertical shaft is centred within the body.
---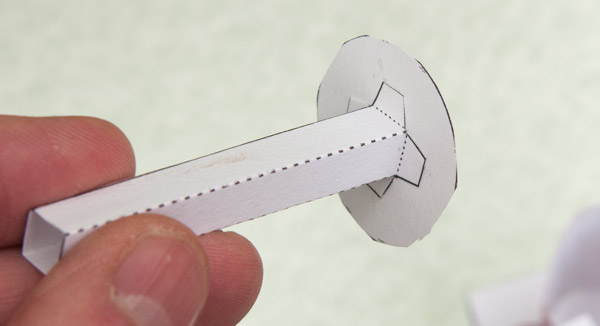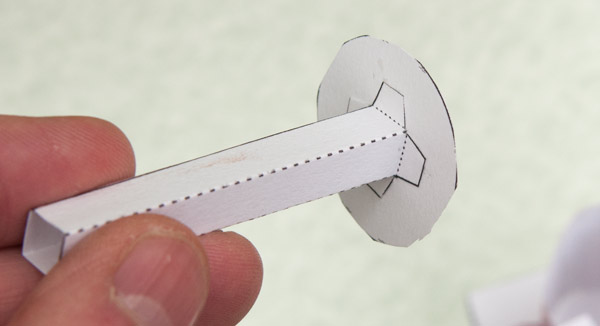 Glue together the two Owl Link parts as shown.
---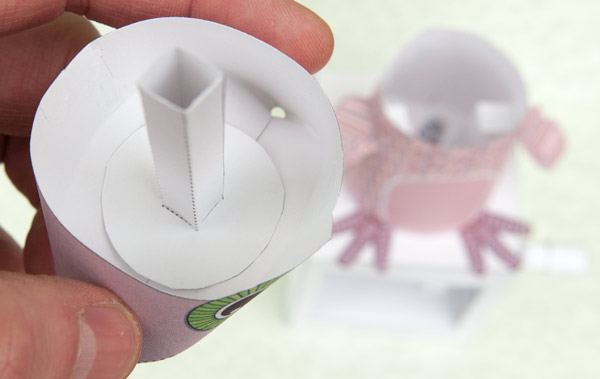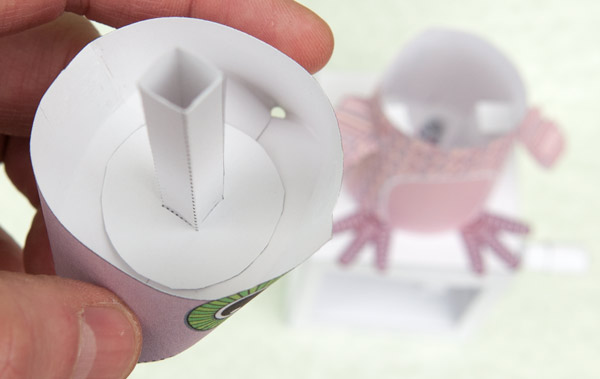 Glue the Owl Link to the inside of the owl's head.
---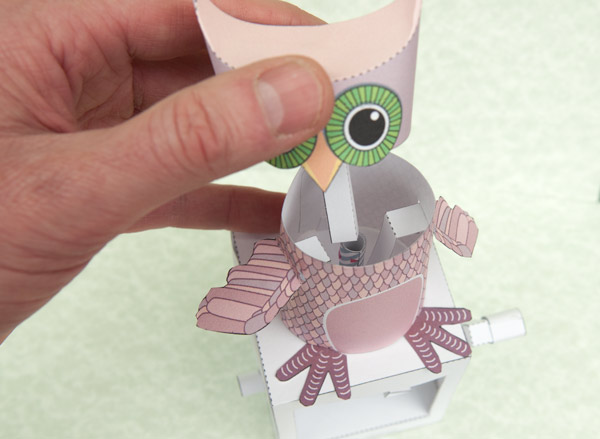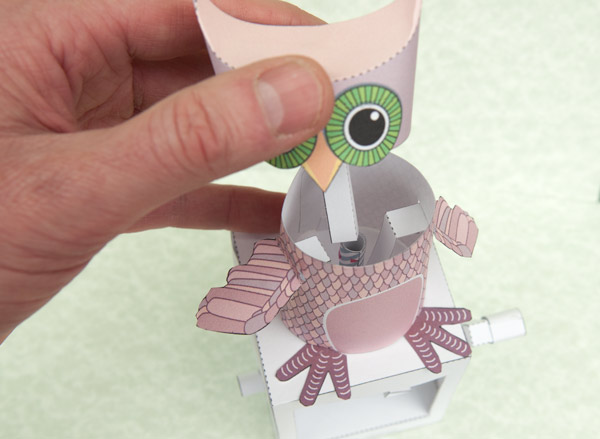 Fit the square tube of the Owl Link over the circular shaft of the box. Don't use glue, a friction fit allows you to make adjustments to position and orientation.
---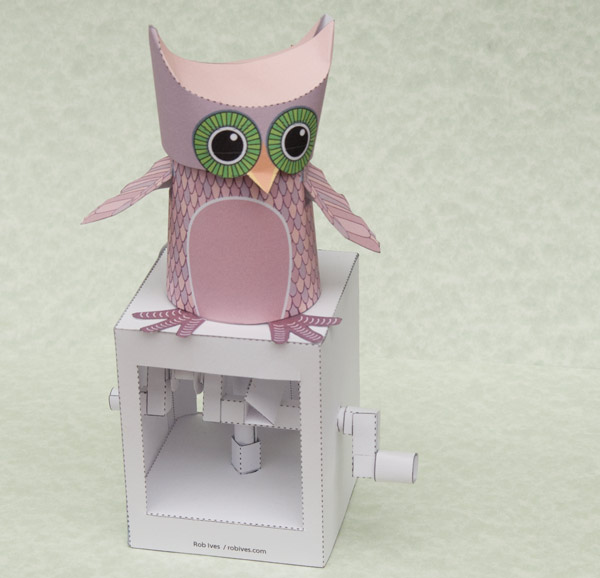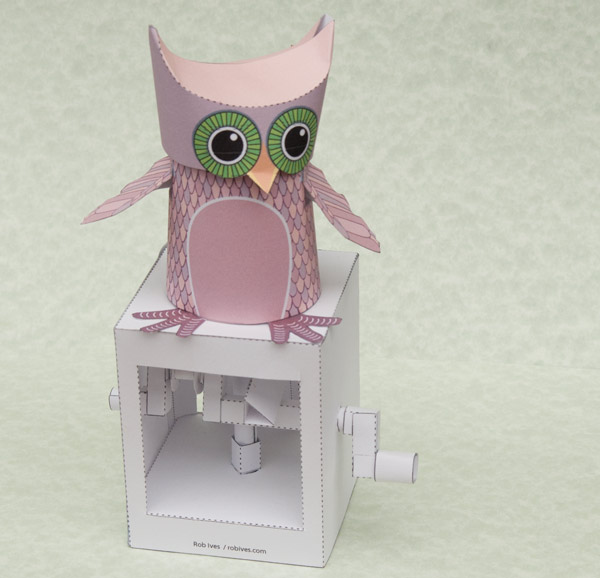 Turn the handle and be amazed just how far the owl can twist his head!