Roll the Frog Thing down a shallow slope and watch it slap its way down! Half alien, half frog!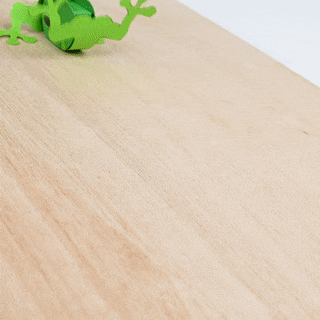 Members can download the parts file for free, thanks for signing up. Non-members can download the file for £2.50 or equivalent, or sign up for a membership here!  As a member you can download this and all the other projects on the site for free! [clearboth] [hr]
Print out the parts onto thin card. There are two versions included in the file, coloured or uncoloured. Here, I have used the uncoloured parts printed onto coloured card.
Once you have printed out your choice of parts, score along the dotted lines then carefully cut out the parts.
Fold up and glue the tube part.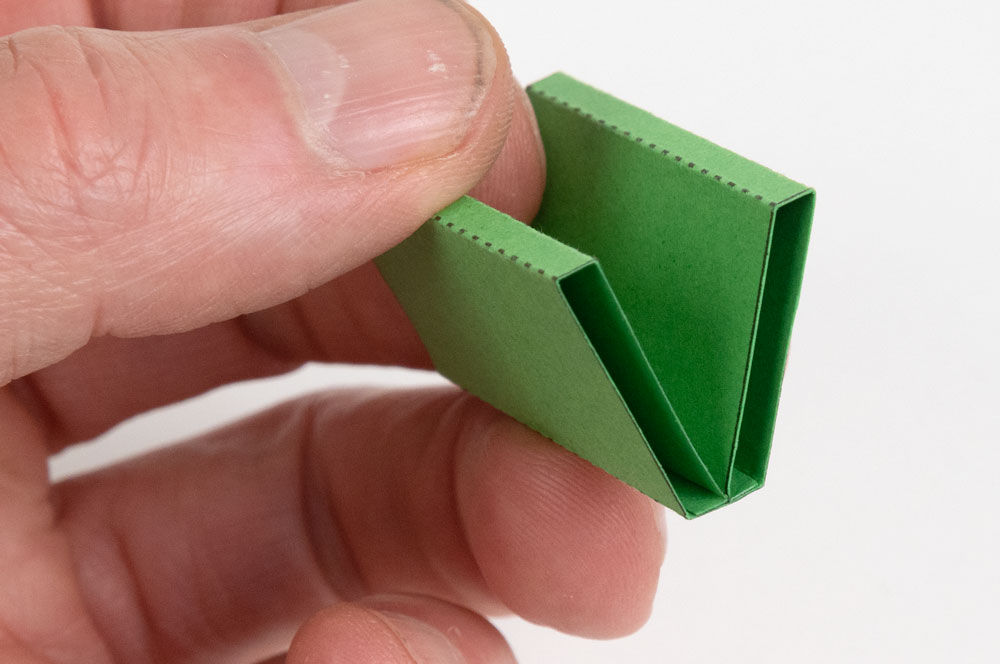 Glue the centre together to make a double tube. Make a second tube in the same way and glue it back to back to the first.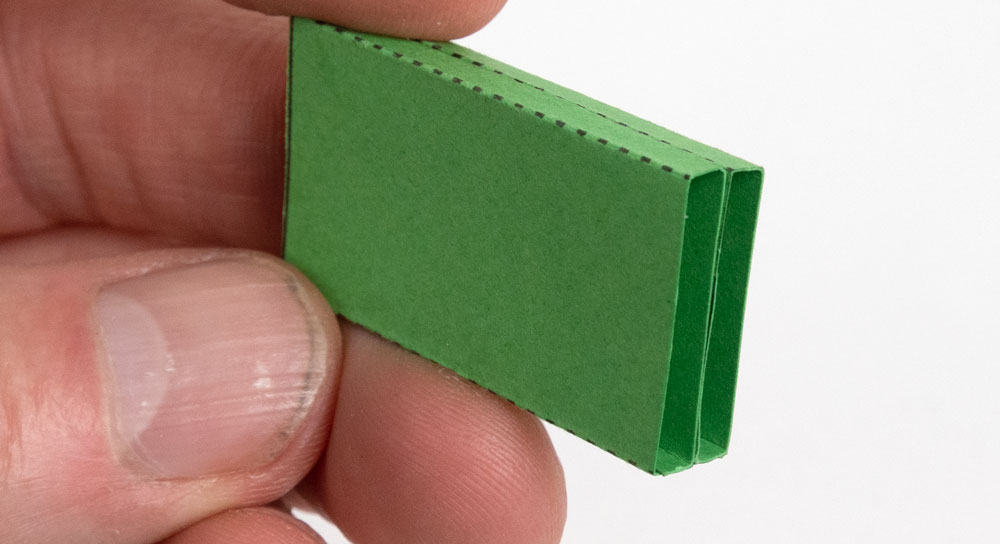 Glue one of the end caps into place.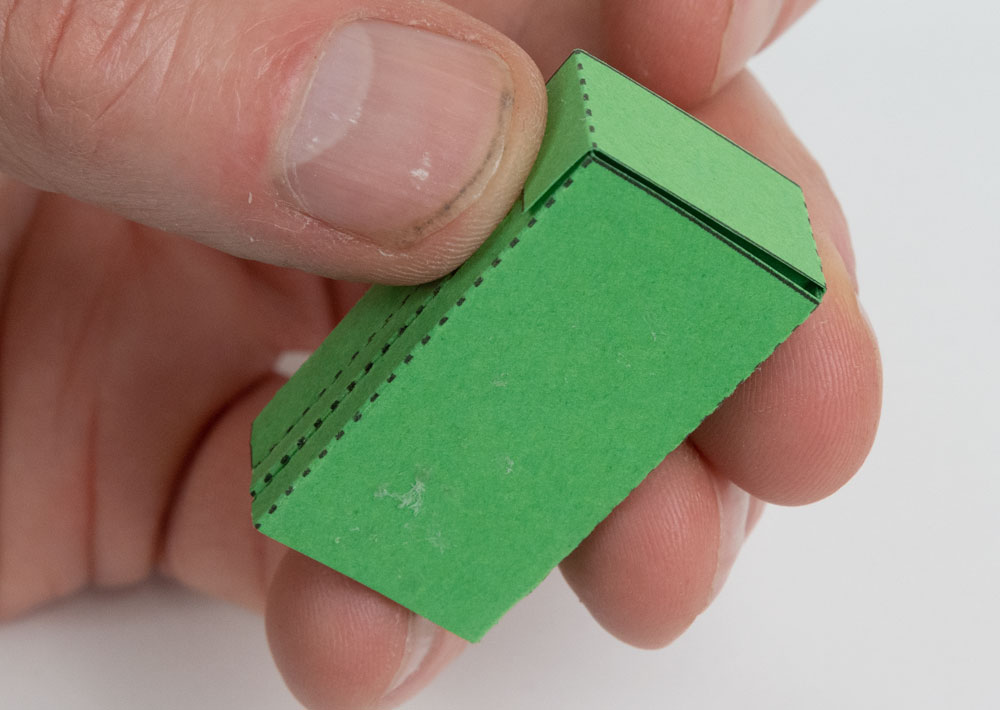 Drop a penny (20mm diameter coin) into each of the tube sections, four in total.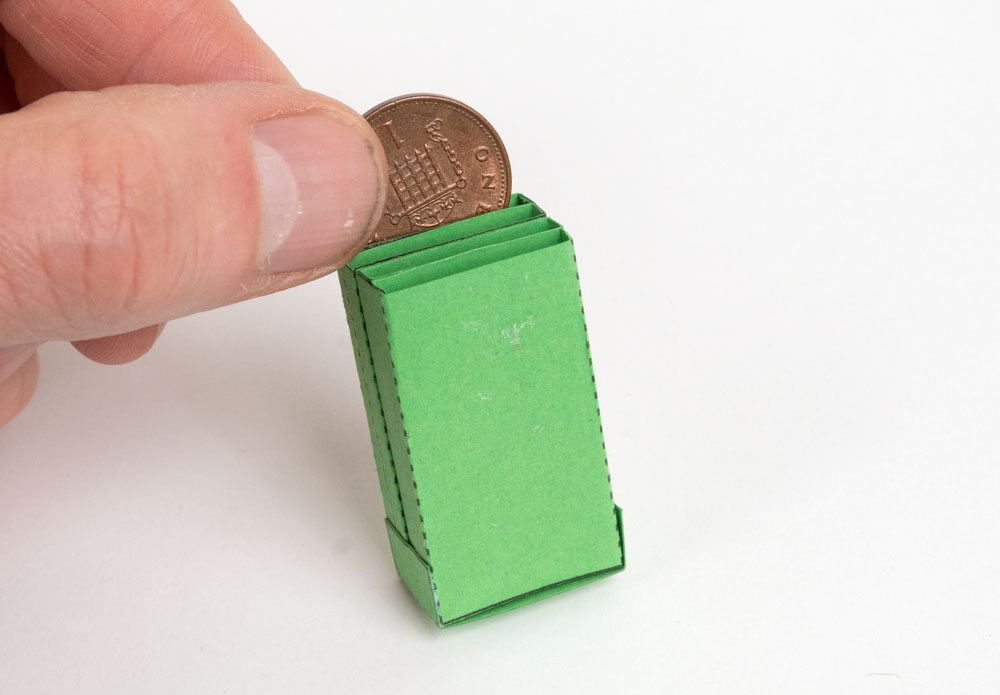 Seal the tube with the other end cap.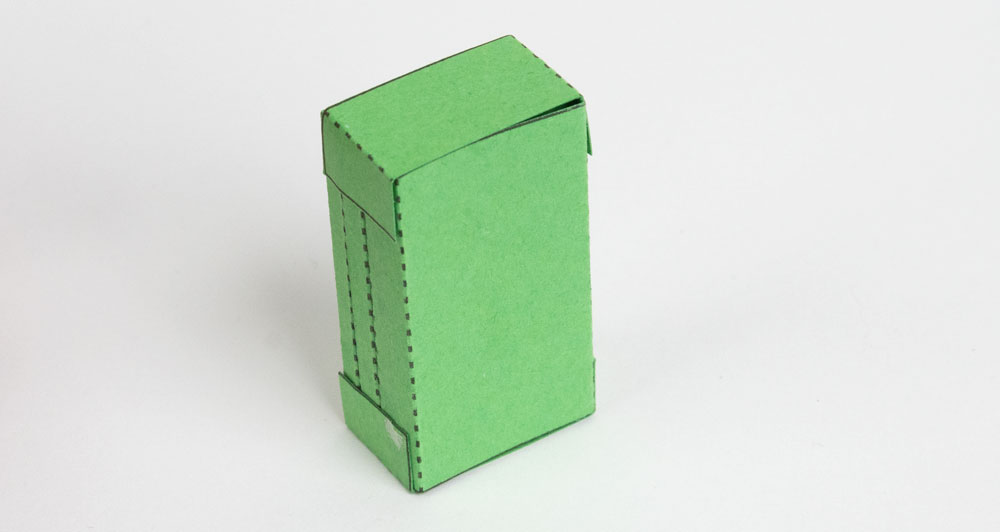 Fold over and glue the side pieces to make double thickness card. Carefully cut out the part once the glue is dry.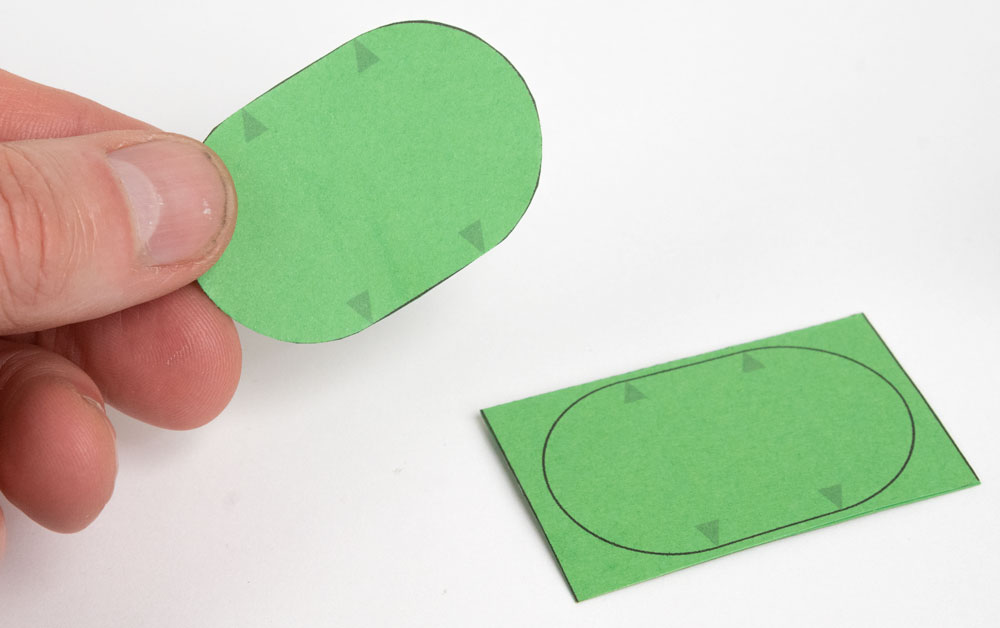 Glue the side into place on the tube using the grey areas for alignment.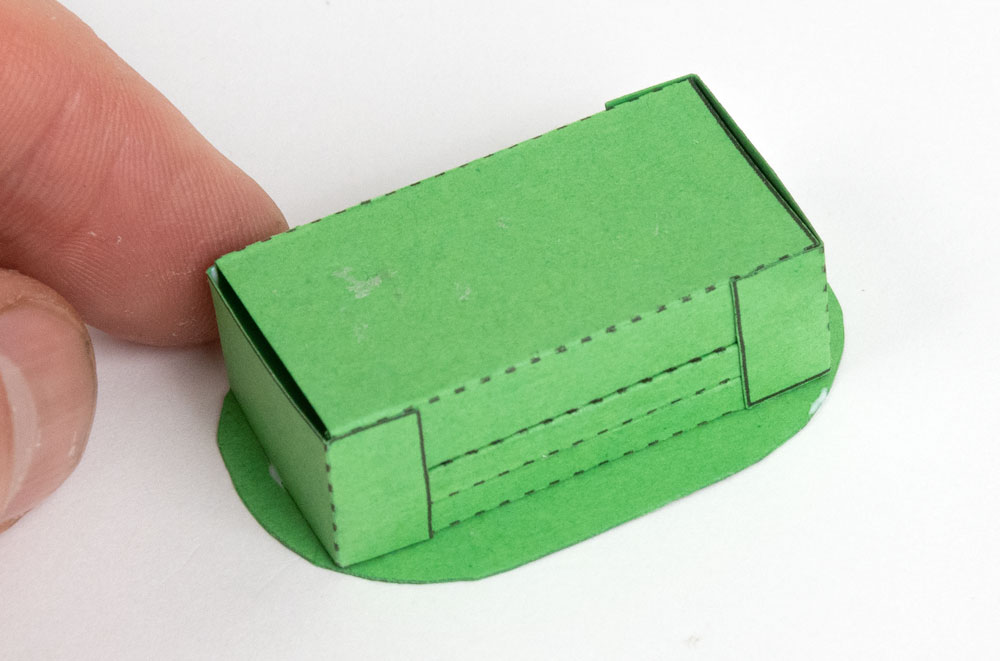 Repeat on the other side.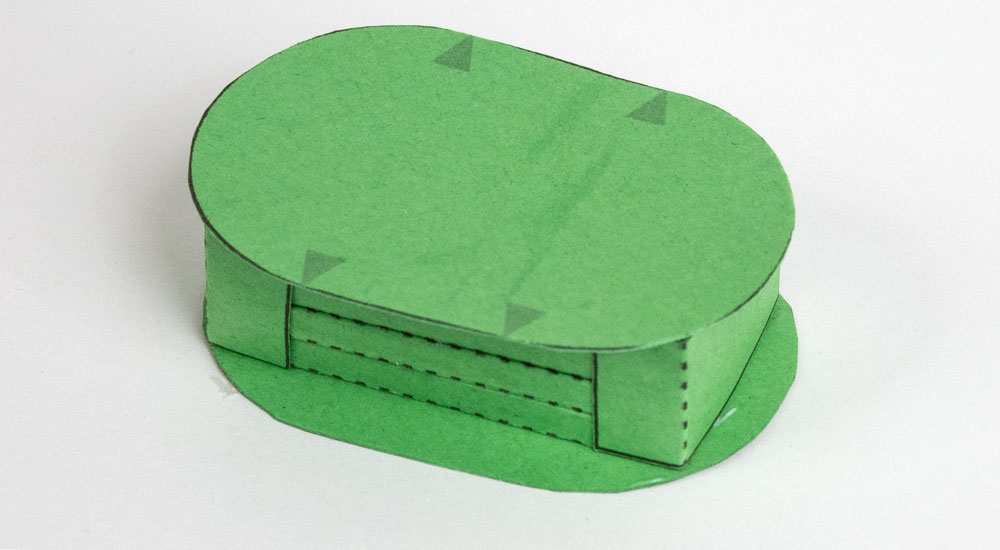 Glue the leg tabs into place lining them up with the grey arrows as shown.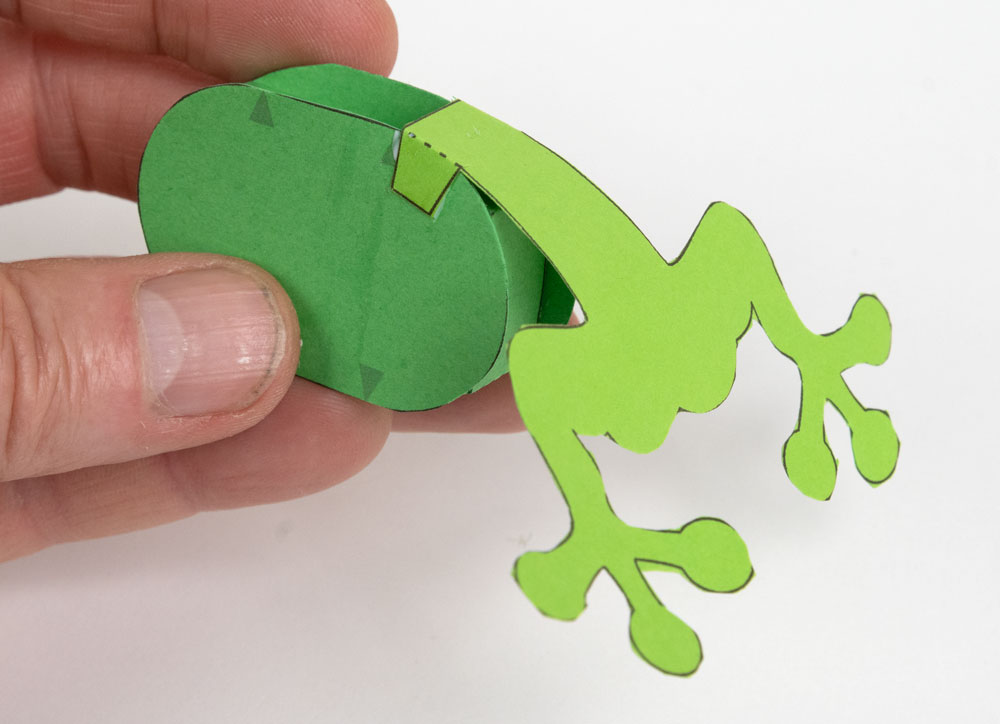 Glue the second pair of legs on the other side.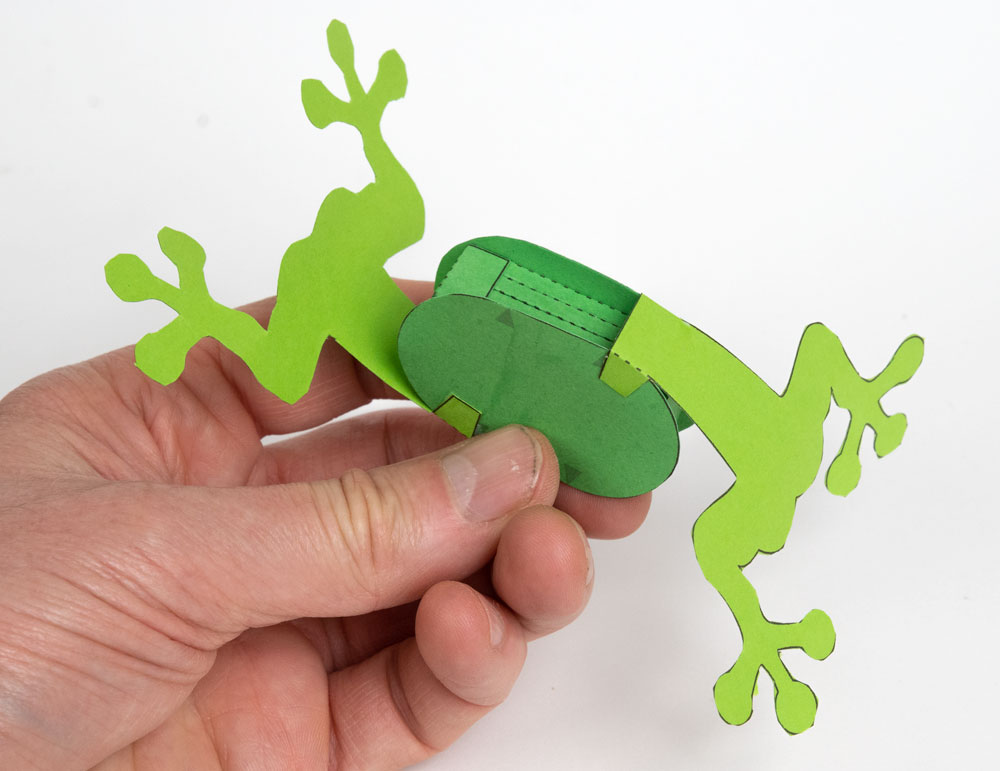 Finish off the model with a Googly eye on each side! Stand the Frog Thing at the top of a shallow slope and give it a gentle push to start it slapping its way down the slope! Fluup, fluup fluup!