The Double Cam is a new Essential Mechanism for you to download and make. Use it as a pure mechanism or as the starting point for your own character based paper automata.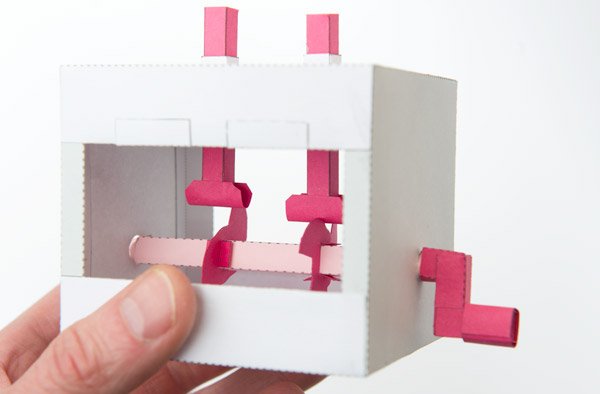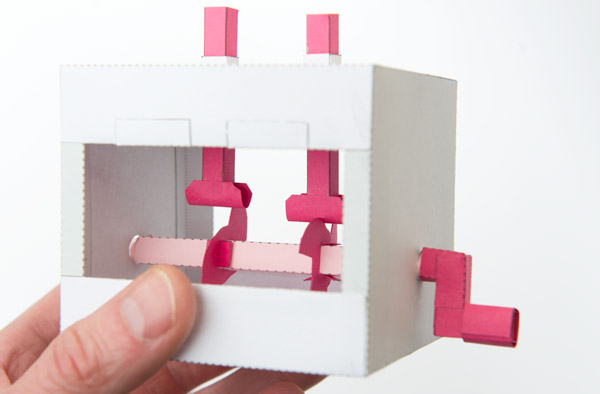 ---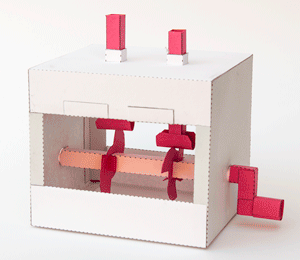 Turn the handle and the cams drive the push rods up and down. One cam has two lobes, the other three so the push rods are driven at different speeds adding interest to the movement.
Members can download the parts for free. Thanks for signing up!
Non-members can download the parts file for £2.50ukp.
Print out the parts onto thin card. (230gsm/67lb) I used coloured card for a colourful model. You can use white, coloured or patterned card as you wish.


---
Make up the two cam by folding the parts over and gluing them down making double thickness card.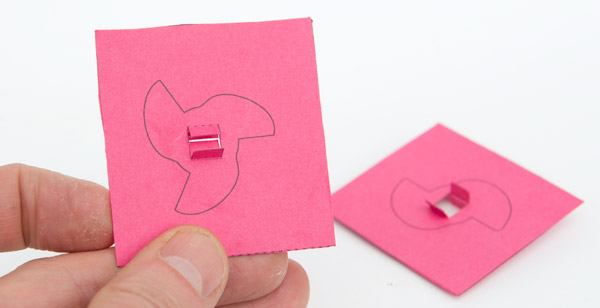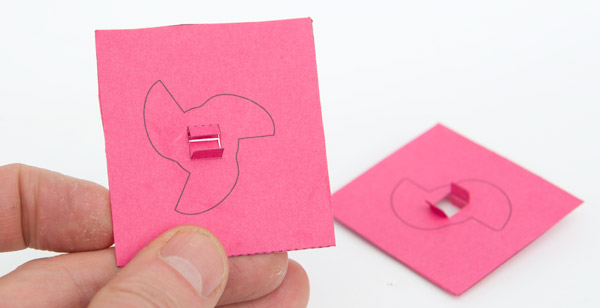 ---
Once the glue is dry carefully cut them out.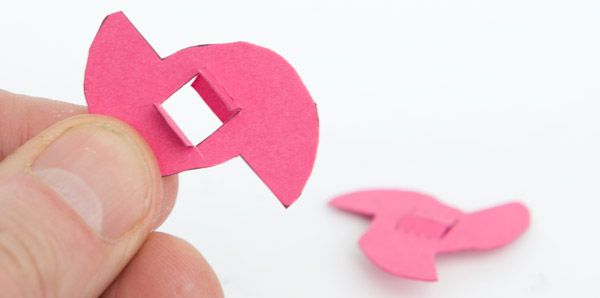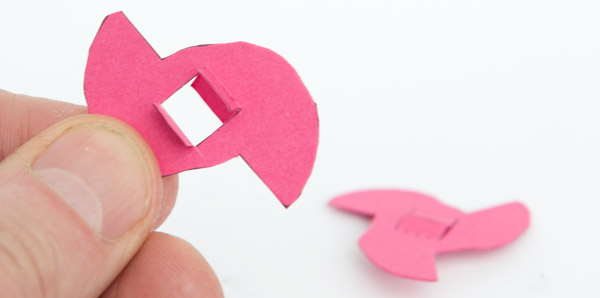 ---
Thread the cams onto the cam shaft and line them up with the grey lines. Make sure that the curves of the lobes are going in the same direction.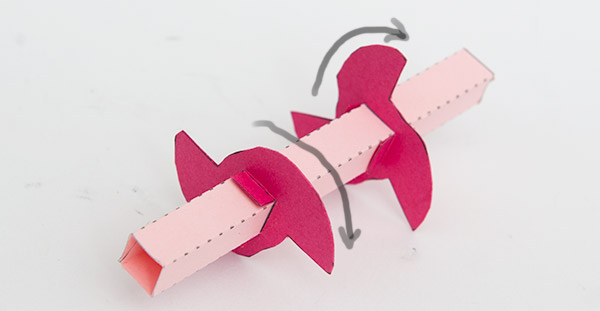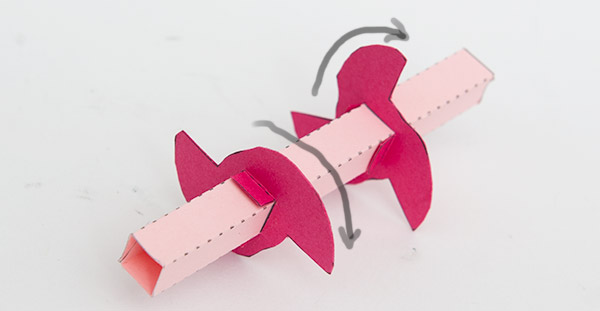 ---
Roll up and glue down the axle tube.


---
Make up the handle in three steps.


---
Assemble the box sides as shown. The triangle tubes are right angled triangles.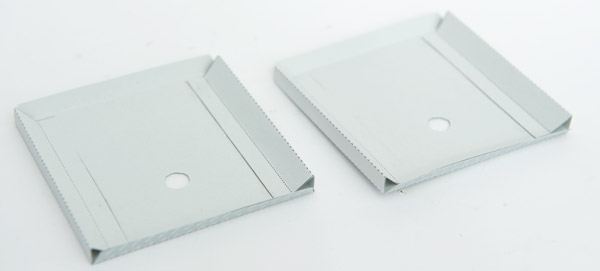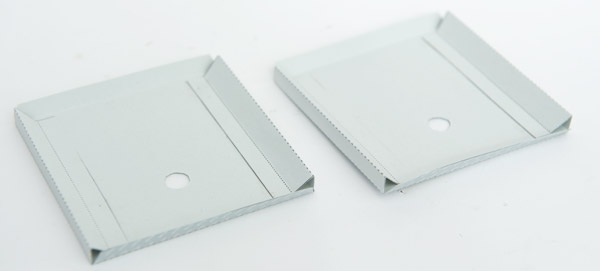 ---
Assemble the box top and base as shown.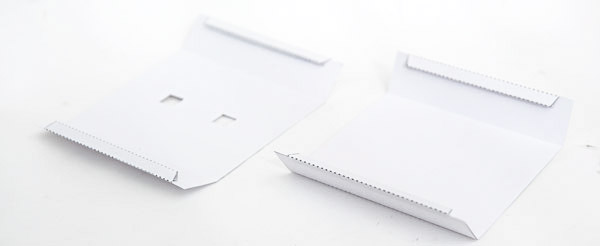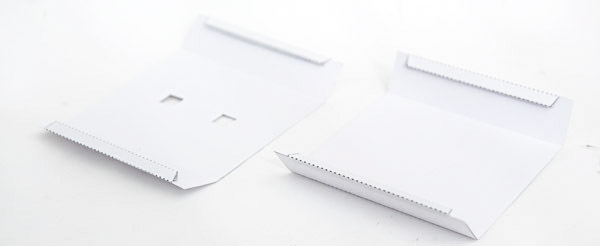 ---
Glue the box sides to the box top. Note that the circular axle holes are furthest away from the box top.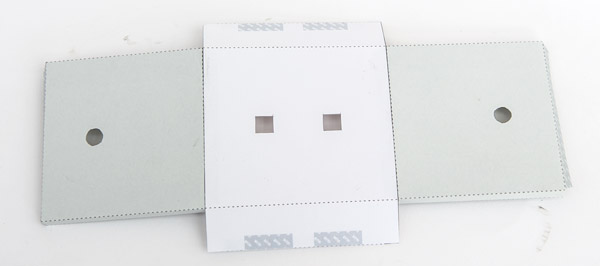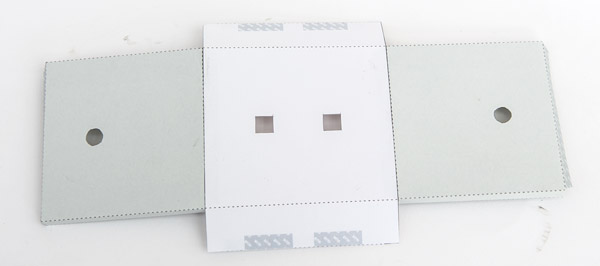 ---
Fold round and glue in the base.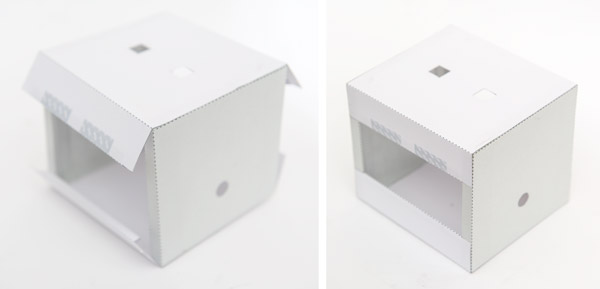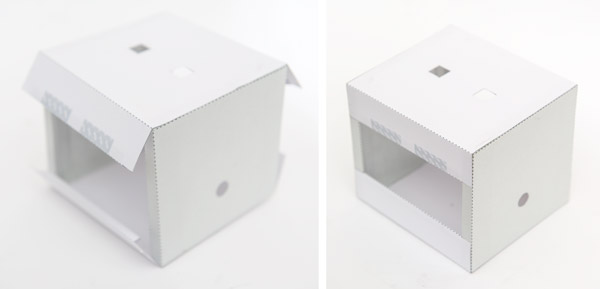 ---
Assemble the two tube supports.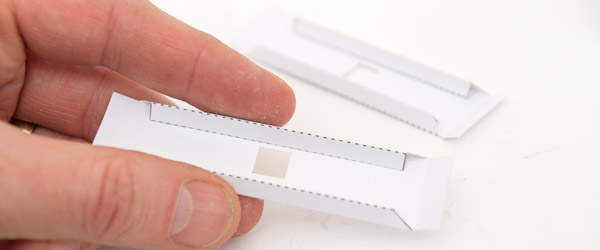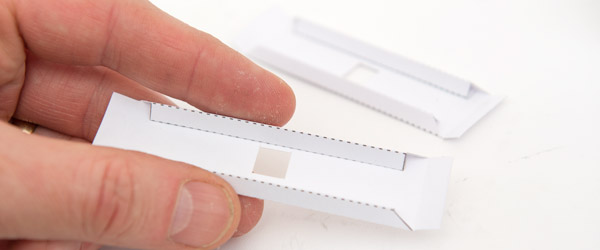 ---
Turn the box over and glue in the tube supports onto the grey area.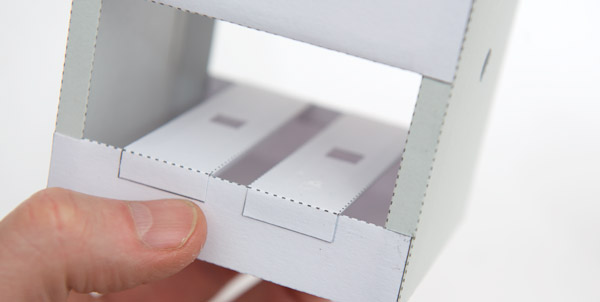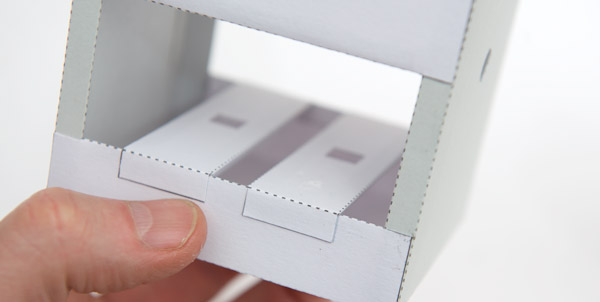 ---
Thread the two push rod tubes down through the tube supports and out through the box top.


---
Assemble the two push rods and glue on the push rod ends.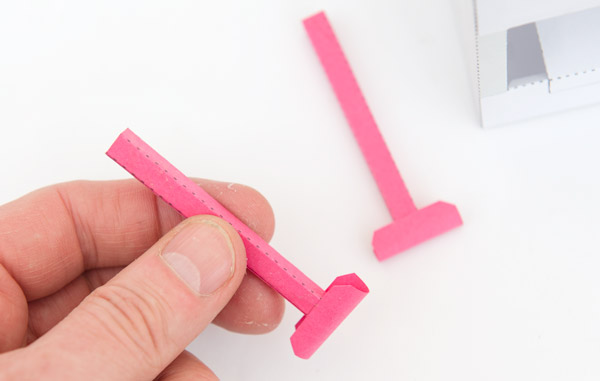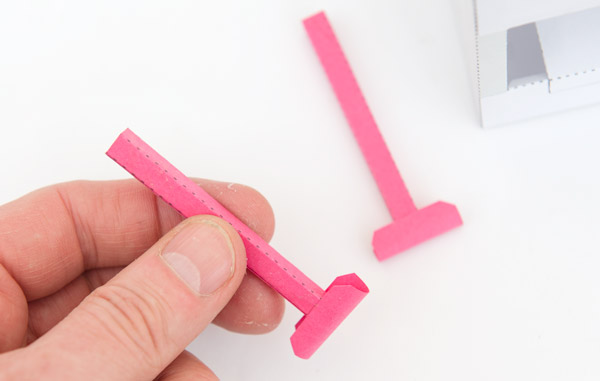 ---
With the box inverted again, drop the two push rods down through the push rod tubes.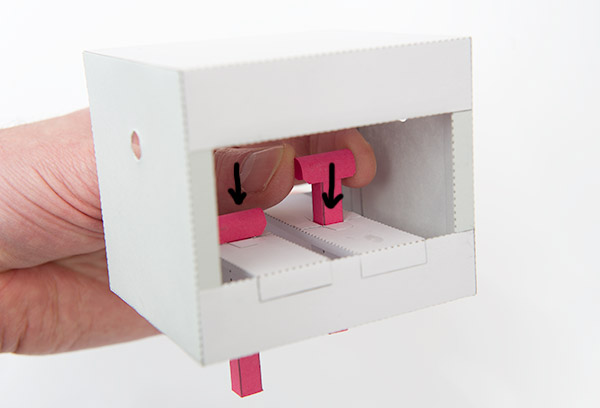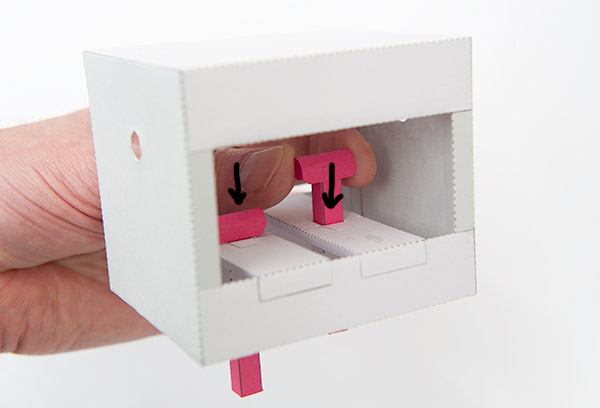 ---
Fit the cam shaft into place in the box and push the axle into position.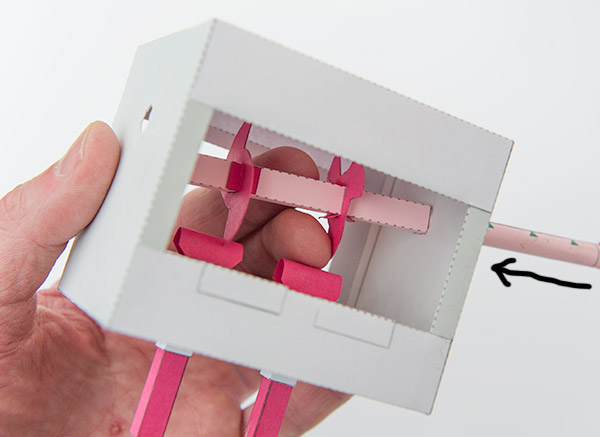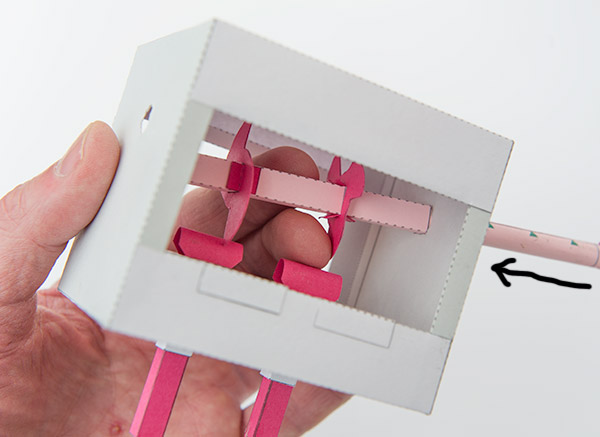 ---
Finish off the model by gluing the handle into place.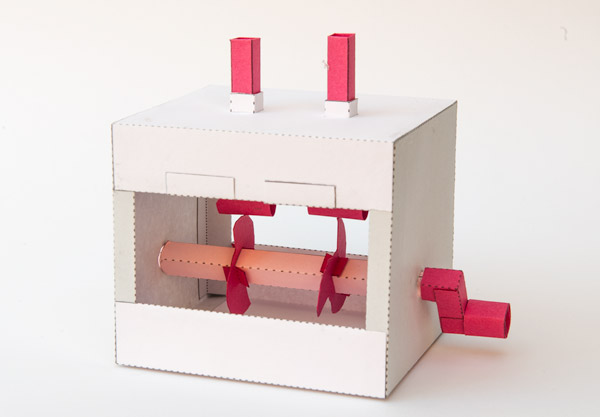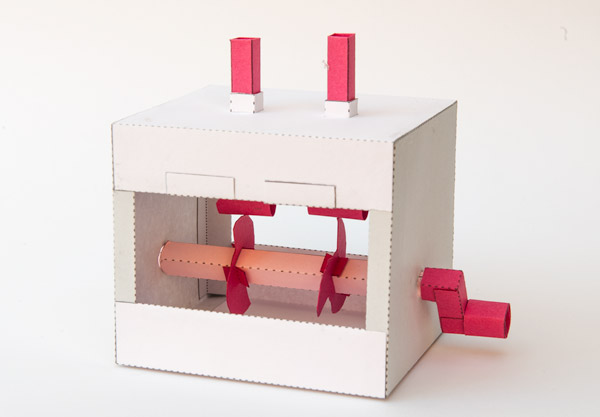 ---
Perhaps you could use the double cam box as the starting point for a pair of barking dogs….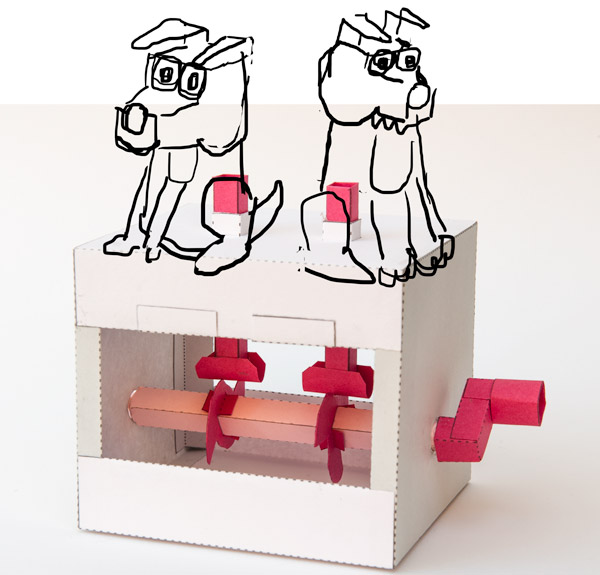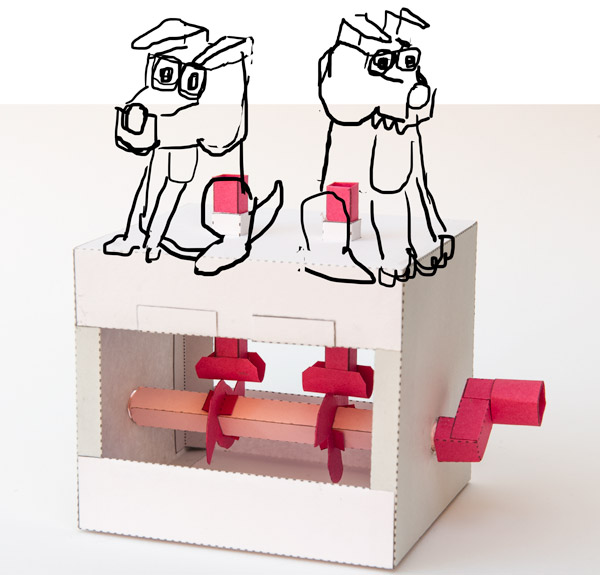 Or a galloping horse! Send pictures of what you design and I will be delighted to post them on the website.