This project is a test to see how well simple bearings work. Turns out, pretty well! These parts are part of a prototype for a planned 3dprinted clockwork motor.
I've posted the files here so you can join in the fun. Members can download the .stl files for free, thanks for your support!

Fit the double gear to the axle on the large end of the base. Twizzle it around so that it moves freely.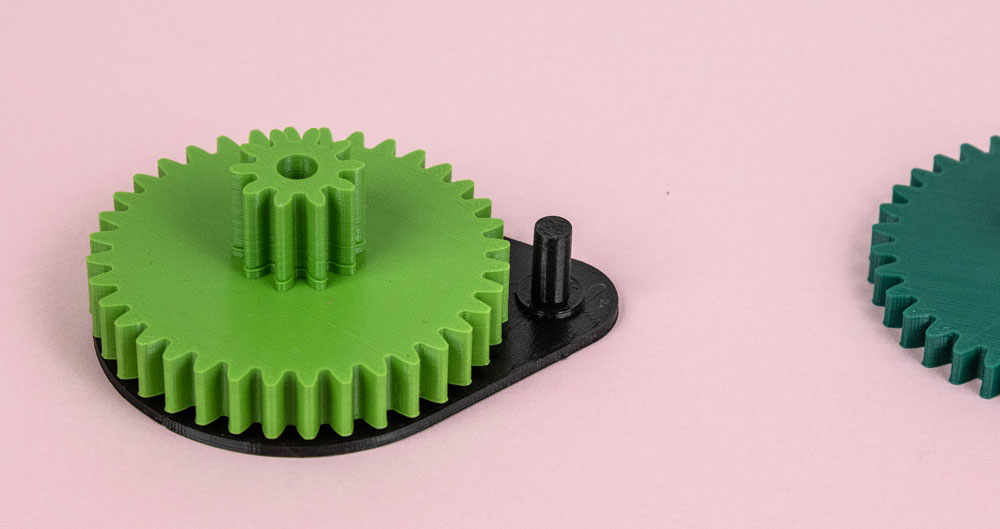 Fit the second gear into place on the other stub with the axle tube down.  Turn the gears!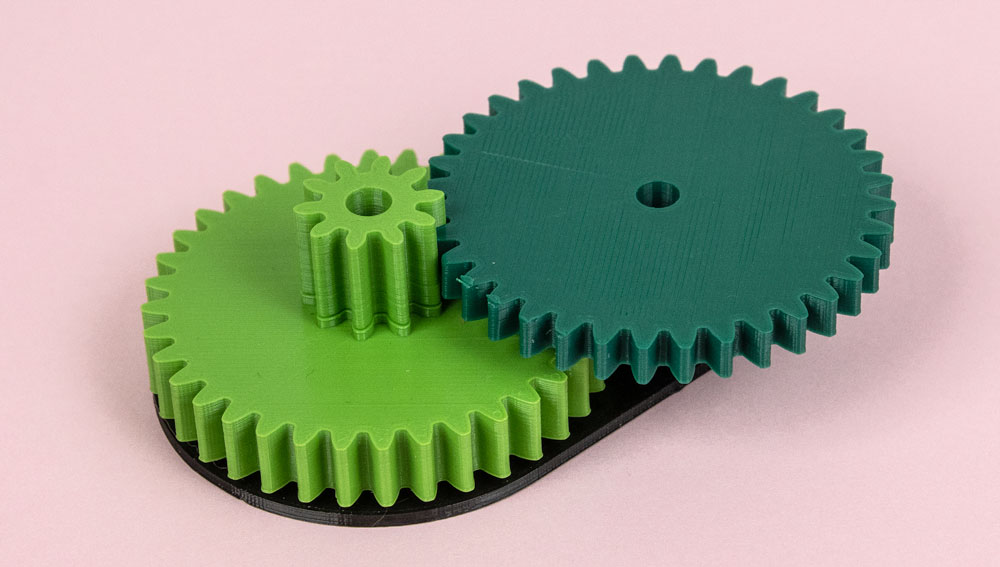 Side view.