Twitterer Type Two. A different layout, a different birdbox. Check out the previous post for the type one layout. In this version a central tab is moved back and forth compressing alternate bellows and sounding first one pipe then the other.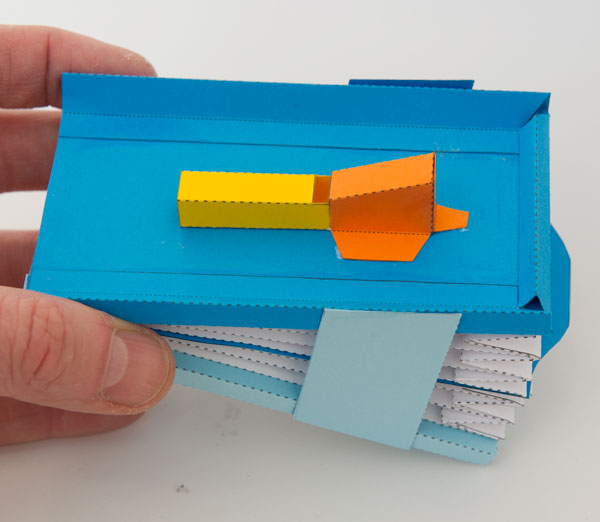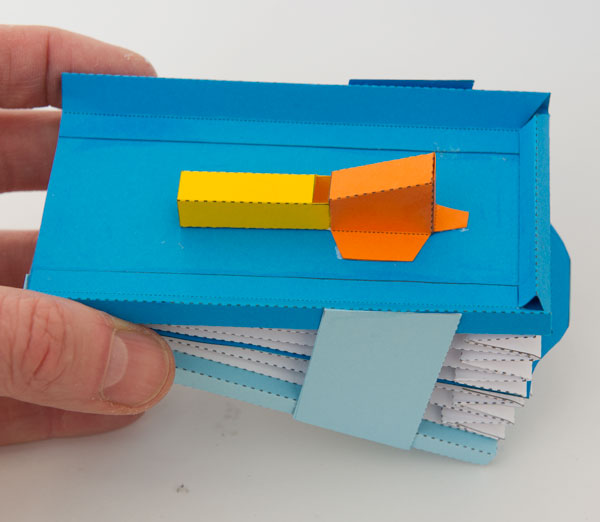 ---
Members and Patrons can download the parts for free, thank you for your support! Non members can join in the fun for £2.00 by adding the download to the cart and checking out.
Print the two copies of the first page onto normal printer paper. The bellows need to be thin and flexible. The remaining parts need to be printed onto thin card. (230gsm/67lb) I used coloured card for a colourful model. You can use white card, coloured card or card with a printed pattern. The same goes for the paper in the bellows.
Score along the dotted and dashed lines and cut out the holes before carefully cutting out the pieces.


---
Fold up the bellows sides and end observing the hill and valley folds.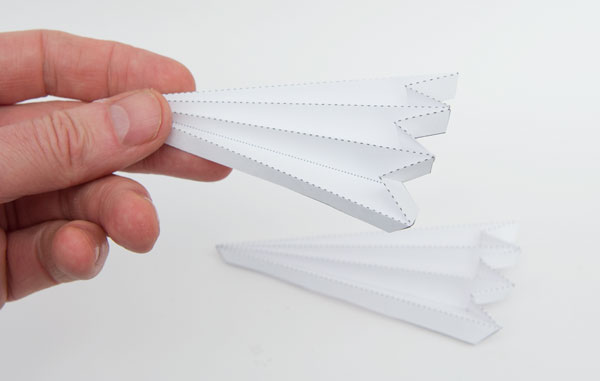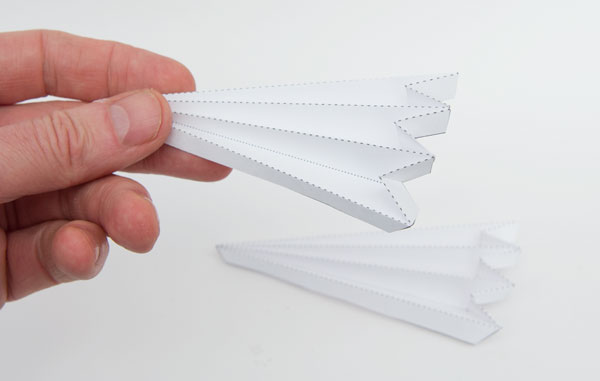 ---
Glue the end to the tabs on one of the sides.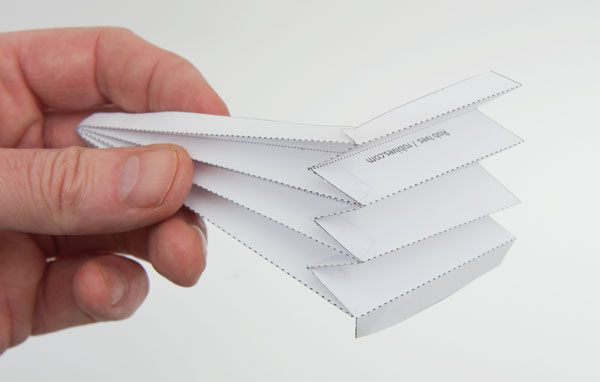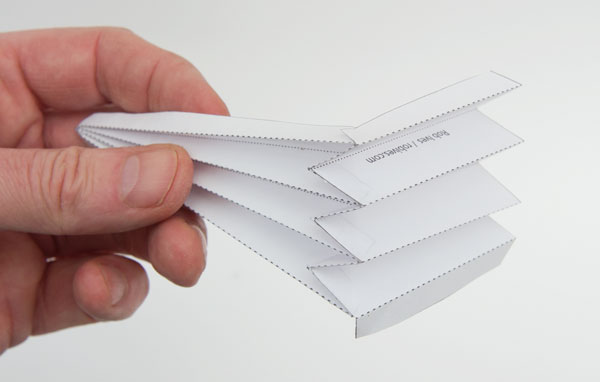 ---
Glue on the other side to complete the bellows then repeat the process with the second bellows.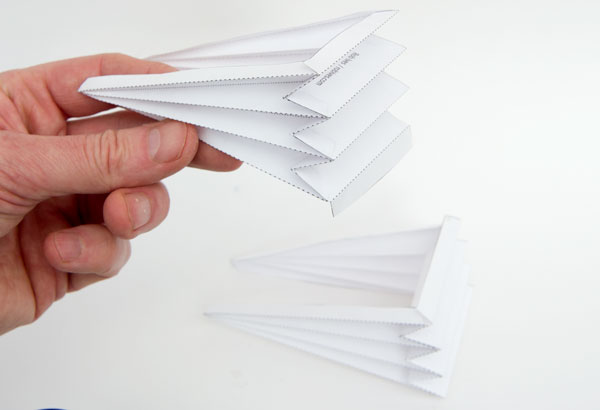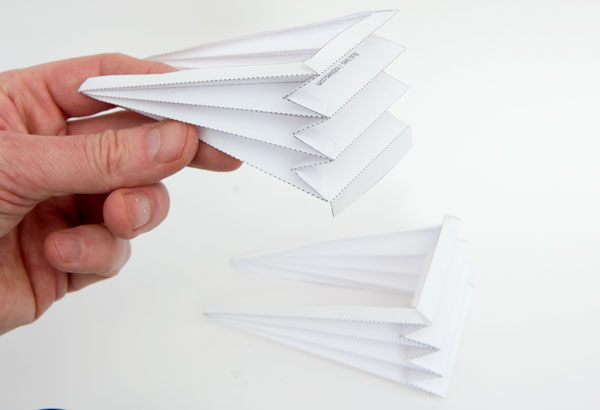 ---
Glue the two centre pieces back to back.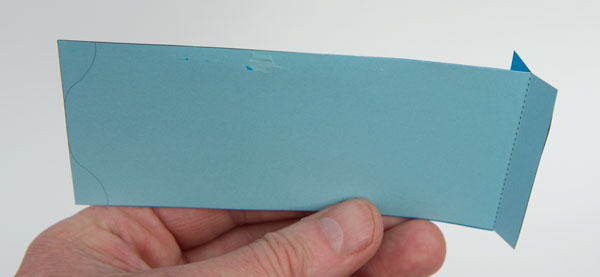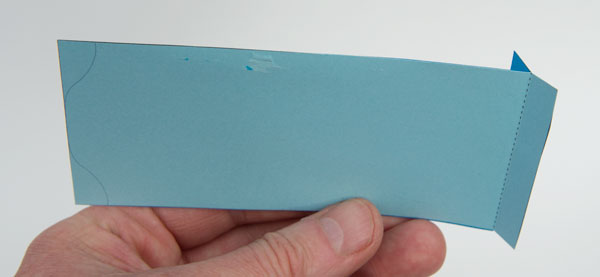 ---
Cut out the tab following the curved grey line.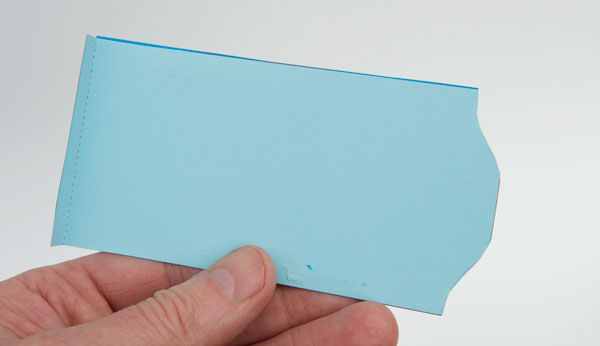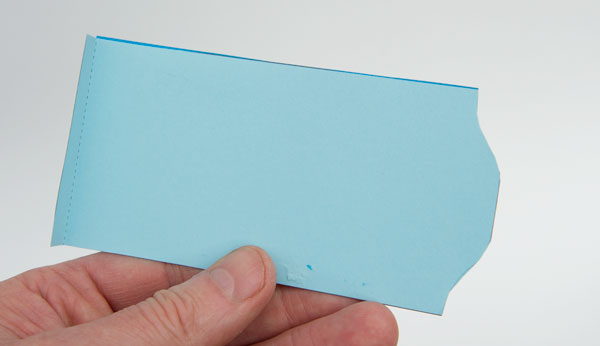 ---
Glue one set of bellows to one side…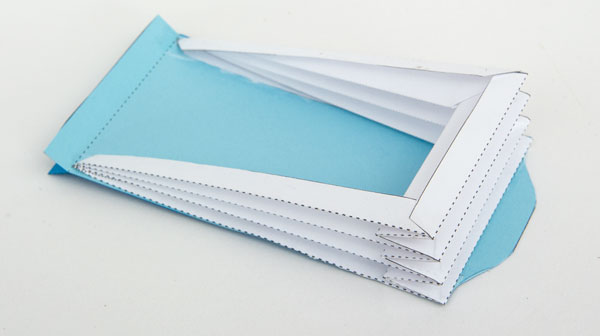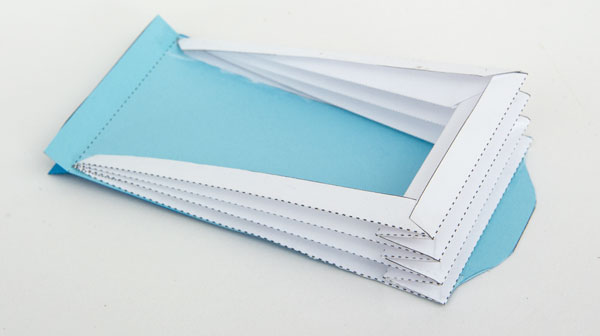 ---
…and the other bellows to the other side. Notice that the end of the bellows just touches the crease line on the centre piece.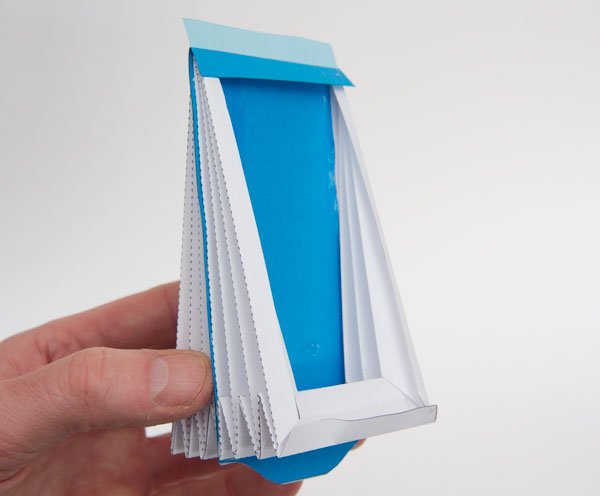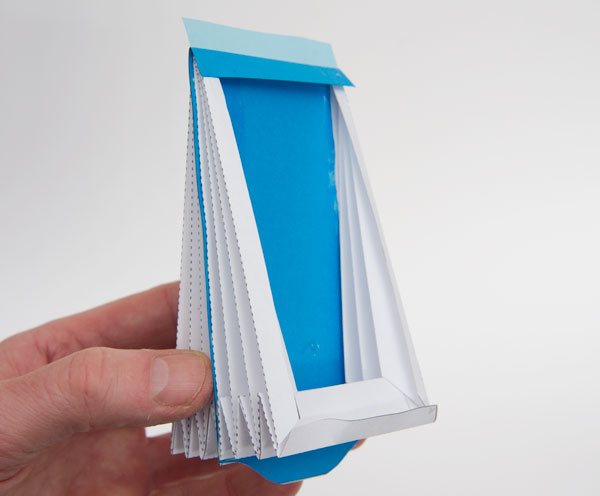 ---
Fold up the two sides making right angle triangle tubes at the sides and equilateral triangle tube at the end.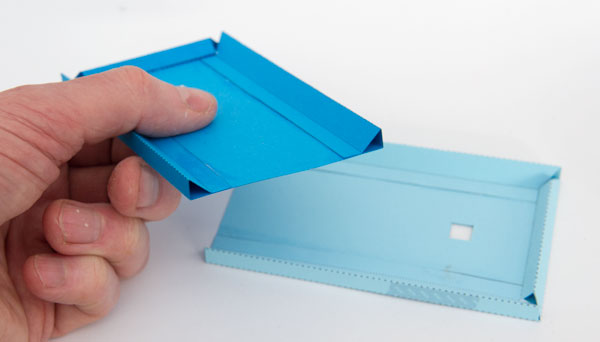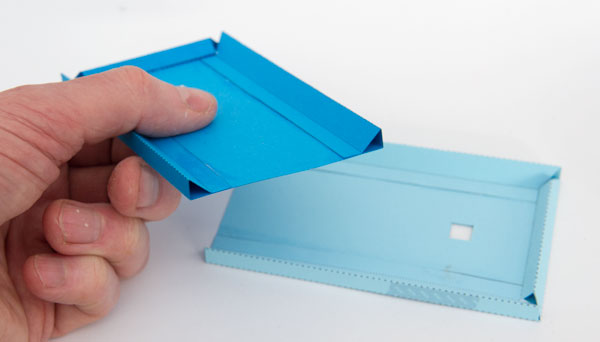 ---
Glue the sides to the bellows and the tab on the centre piece…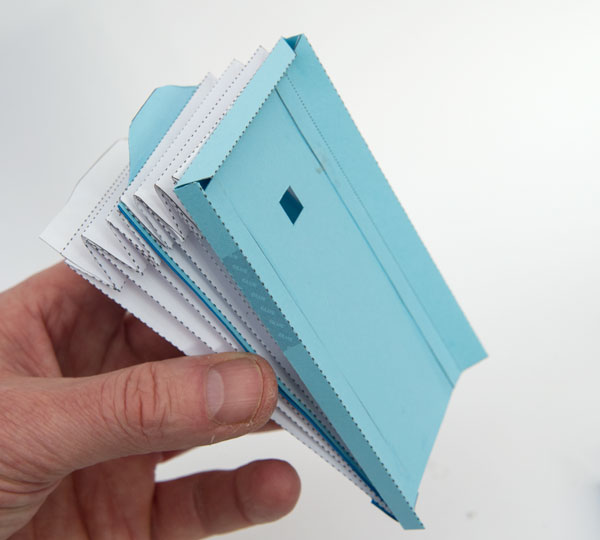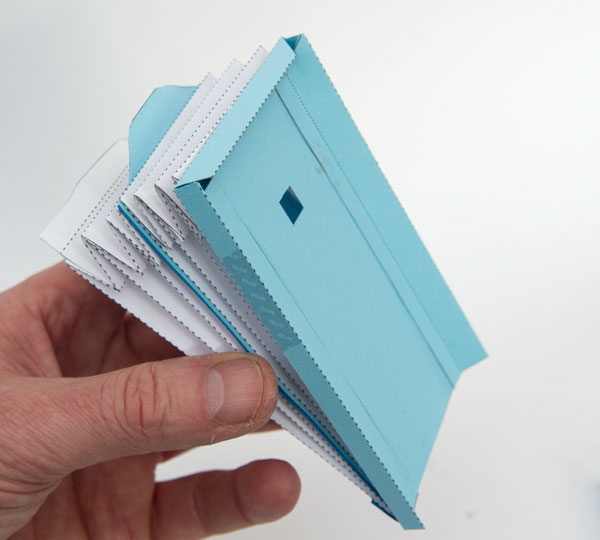 ---
…repeat the preocess on the other side.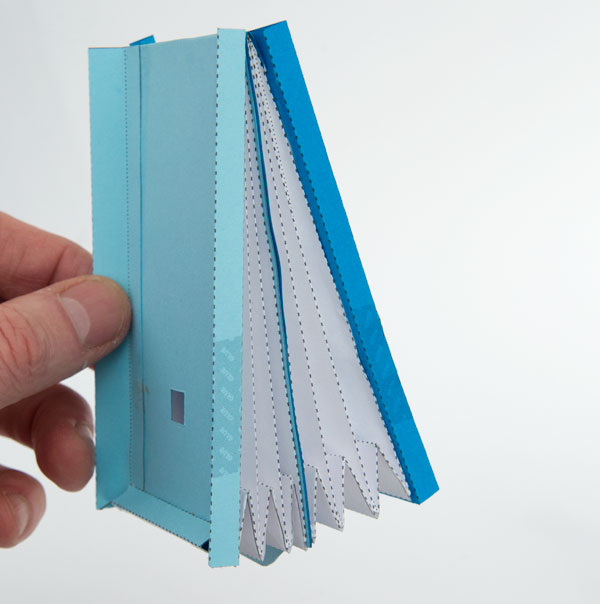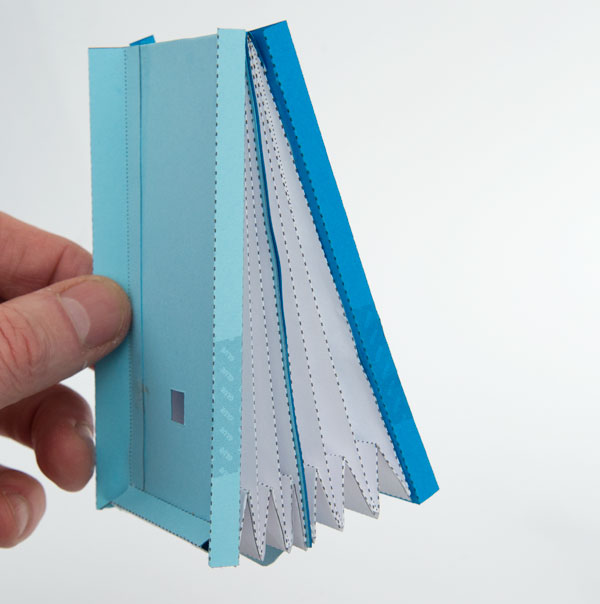 ---
Fold over and glue down the two link pieces making double thickness card from each one.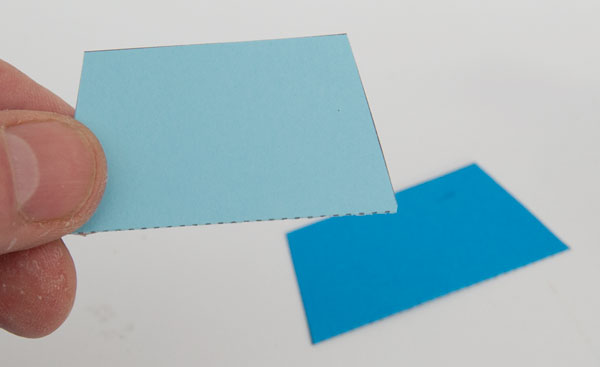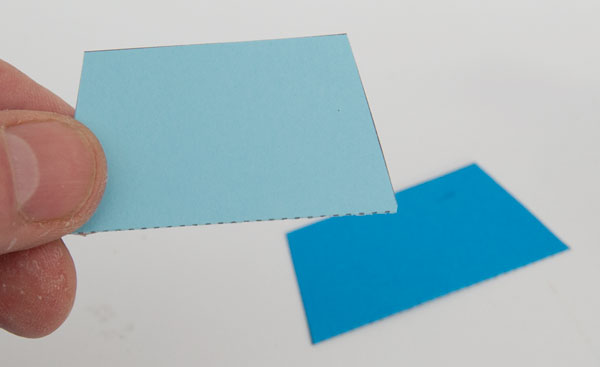 ---
Glue the links to the sides using the grey areas for alignment.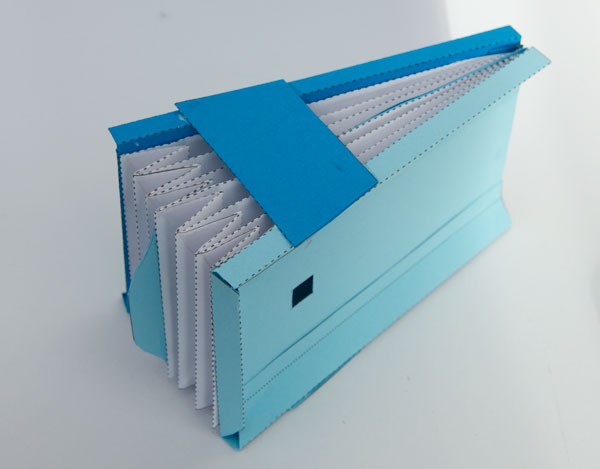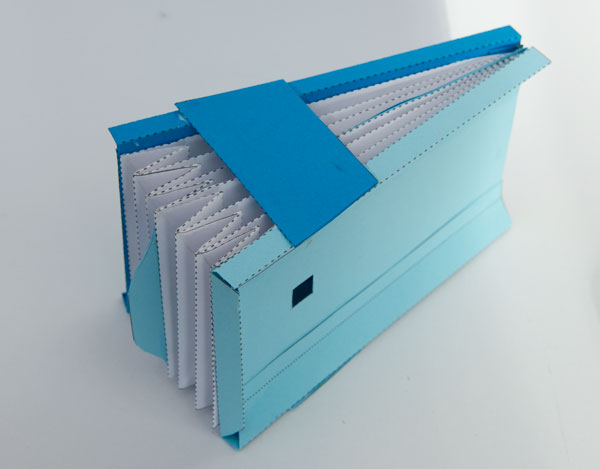 ---
Make up the pipe ends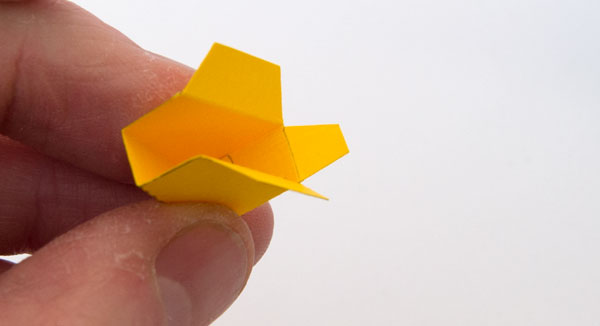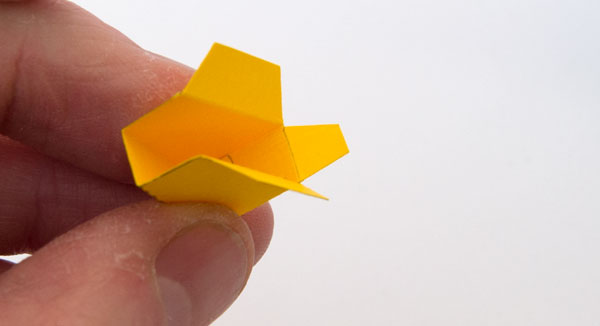 ---
Fold round and make the pipe body.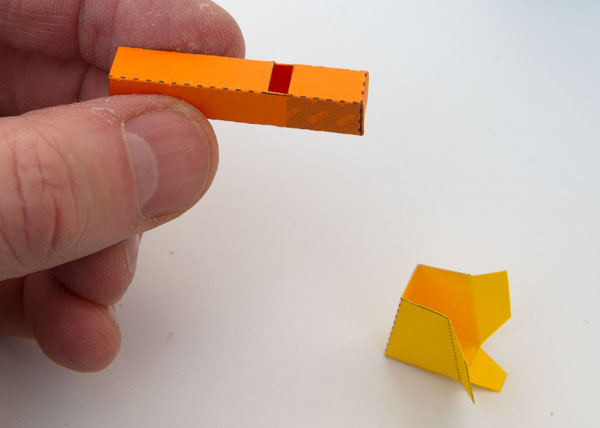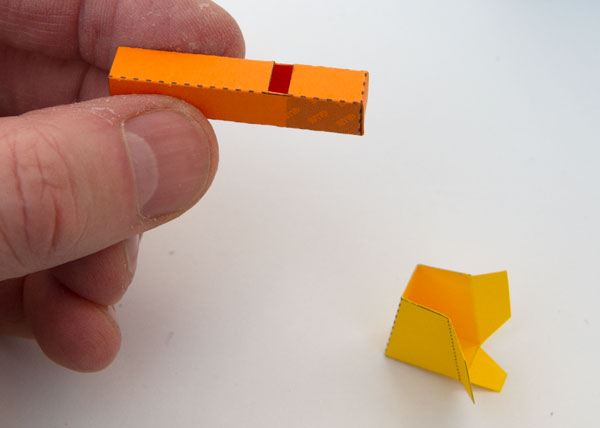 ---
Glue the pipe end to the pipe body lining it up with the edges of the grey area. Repeat this process with the second pipe.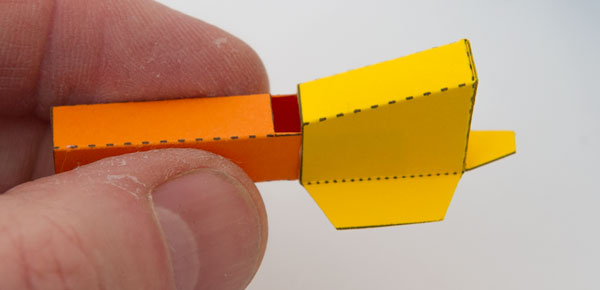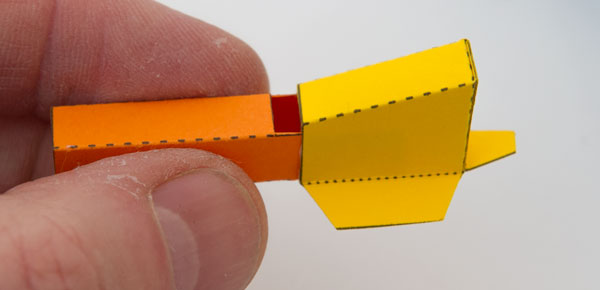 ---
Glue one pipe to each side so that they are lined up with the holes.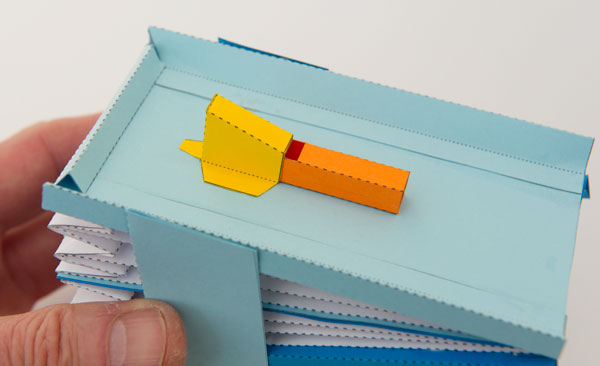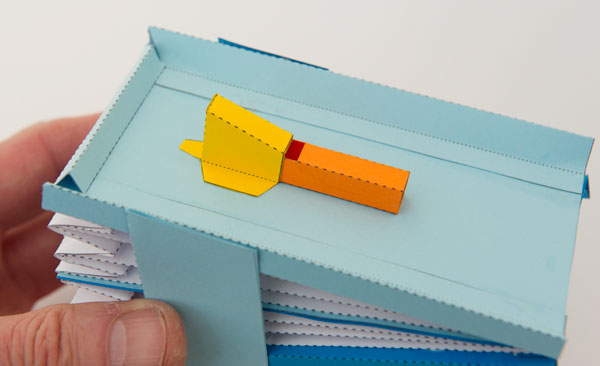 ---
Both pipes visible.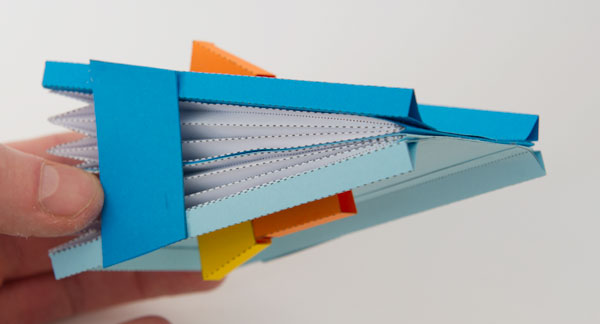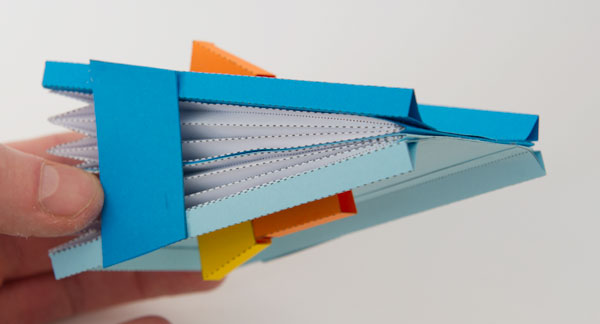 ---
Move the centre tab up and down to sound the whistles.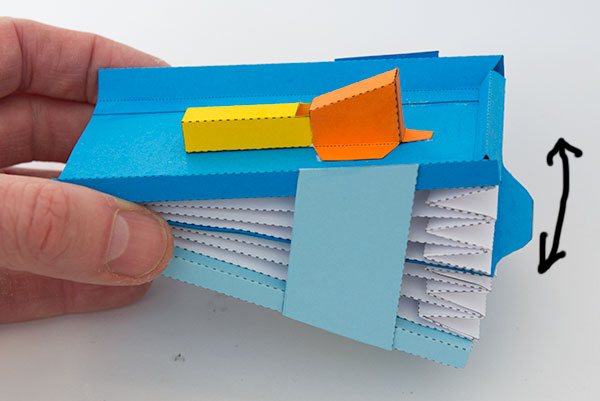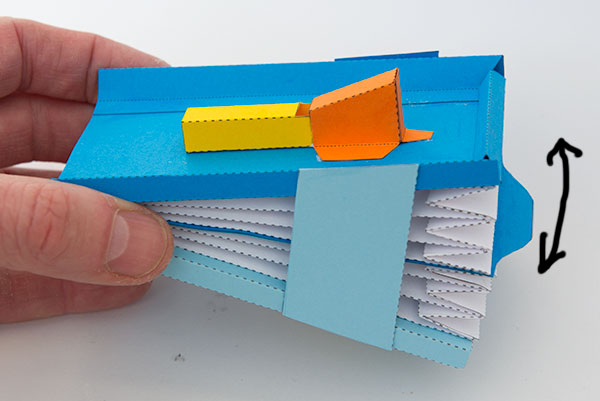 ---
Use this mechanism as the sounding part for a birdbox model.